We recognize this can be a stressful time of year and you might have questions or concerns about this past semester or the one you'll begin in September. Our Student Success team is here to support you. Below are some links which may help answer your questions.
If you want to connect with a Student Success Facilitator please email success@sl.on.ca.
Where do I find...?
You might have questions about where to find certain documents or information.
Below is a snapshot of your slc.me portal where you will find most of your information. You can access information about your fees, enrolment, timetables, grades, transcripts, verification of enrollment and access to your schedule when it is available.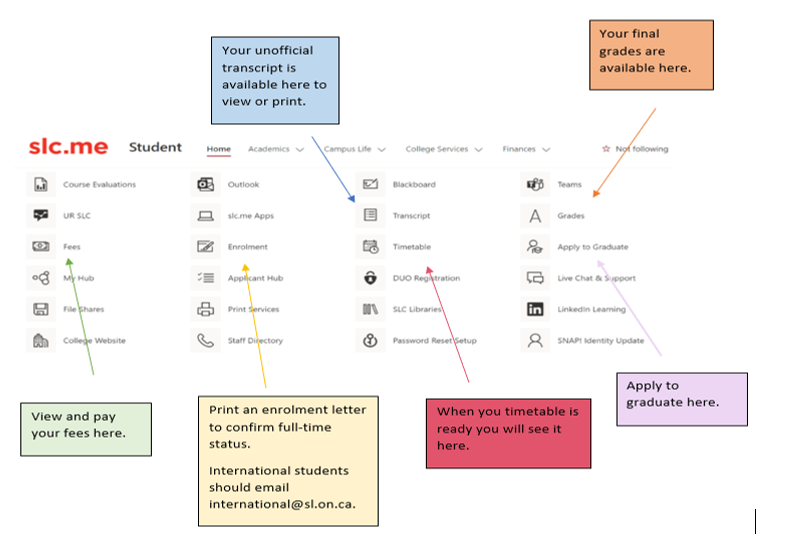 If you have taken a course from OntarioLearn or from another College and would like to use this credit towards your SLC program requirements, you will need to complete the Transfer Credit Application Form.
If you are looking for a specific service on campus, please use the link at the top of your slc.me portal titled "College Services" to navigate directly to that service's page.
I have questions about my ACADEMIC PROGRAM...
I Need Mental Health Support