St. Lawrence College, through its Board of Governors, may recognize the outstanding achievements of individuals or organizations by awarding Honorary Diplomas to those whose accomplishments are of such excellence, inspiration, and leadership, that they serve as an example and inspiration for the students and graduates of our college. To that end, consideration is not limited to a community or regional nominees but may also include those individuals who represent provincial, national, or international achievement.
The recommendation of nominees for the distinction of honorary diploma is considered based on academic or social achievement, intellectual or social contribution, and resonance with the mission, vision and values of St. Lawrence College. Our criteria reflect our values of student first, teamwork, innovation, integrity and belonging. We are committed to showcasing those who role model honesty, inclusivity, and accountability as pathways to success. Nominations for the distinction of honorary diploma is a celebration of diversity, respect for differences and a sense of belonging.
Nominations are accepted year-round. Nominations received by January 2023 will be considered by the St. Lawrence College Board of Governors for our Spring 2023 convocation ceremonies. Please click here to complete the nomination form.
Honorary Diploma Criteria
Overall accomplishments: What is the significance of the nominee's contributions?
Resonance with SLC mission, vision & values: Is the nominee's accomplishments in support of, and in alignment with the mission, vision, and values of the college?
Resonance and relevance to graduates and guests: Will the nominee's presence, message, or representation resonate with the graduates and audience?
Community Engagement: Has the nominee positively impacted their local and broader community?
Belonging: We believe honesty, inclusivity, and accountability as the pathways to success. As our communities continue to evolve, we look to create a sense of belonging for our students, teams, and partners and have pledged to celebrate diversity, respect our differences, value contributions, and foster an environment where everyone feels they can participate without discrimination.
Does this nominee demonstrate alignment with the college's value of belonging?
2023 Honorary Diploma Recipients
Dr. Natavarlal (NAT) Shah
Physician
Cornwall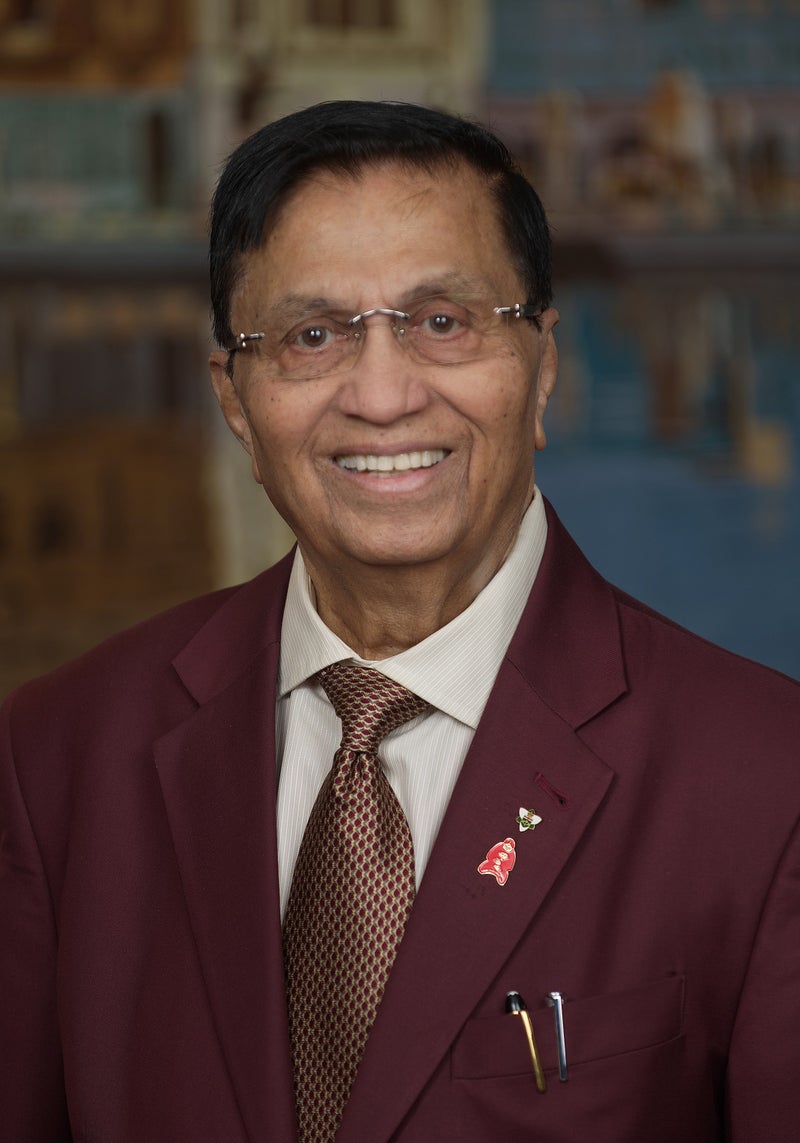 What does this award mean to you personally?

It is a great honour to be ranked among such distinguished past honorees who have significantly contributed to life in our city. I firmly believe in recognizing one's accomplishments, and I hold awards such as this in very high regard. It is truly a pleasure to be praised by such a renowned institution.
How have SLC students or the College in general intersected with your work or community?
As a physician in Cornwall, I have come across many students in my career from preschool to university and everything in between. I have had the pleasure and privilege to work with many remarkable SLC graduates. My experience with them has always been positive and professional, and it is among the top colleges that I would recommend for people interested in pursuing a career in nursing.
What path have you followed, that sees you here today? What were some ingredients of your success?
My interest in medicine began as a child. This passion led me to become a surgeon, a sports medicine specialist, and finally, a family physician. My journey in medicine started many years ago in India, moving from there to London, England, and then to Canada. I settled in London, Ontario, and ultimately moved to Cornwall, where I still reside.
I have worked in hospitals, sports clinics, arenas, and my own practice, but regardless of what I was doing or where I was working, I thoroughly enjoyed my work. I largely attribute my success to that. Medicine offers opportunities. flexibility, and gratification you rarely find in other fields.
Success shouldn't be defined by status or money, more important is the satisfaction and the feeling of accomplishment you get from your work. It is the feeling that you truly are where you were meant to be, it is being able to say even after over fifty years that you still enjoy and love the profession you have chosen.

Who has been your biggest inspiration, and why?
My family and my faith have always been my biggest inspirations. I was fortunate to be born in a family with high moral and religious values.
From a very young age I witnessed my father working long hours diligently and honestly. When I approached him and informed him of my desire to study medicine, he encouraged me. Later on, I was blessed with my wife who supported me in my profession as a surgeon and family physician. The saying is true: "Behind every great man, there is an even greater woman." Without her and my children's unconditional love, support and understanding I know I could not have devoted as much time to my profession.
Ultimately, my faith has given me the strength to persevere when things were tough, wisdom to make the correct choices and humility to accept my limitations.
What words of inspiration/wisdom can you share with SLC graduates?

My advice for SLC graduates is to accept that you're only at an early point in your education. Learning lasts a lifetime and the most valuable lessons do not necessarily come from books. Be true to yourself and accept and respect your limitations. Have compassion, consideration and patience toward others - the smile you obtain from a kind gesture is priceless. It is good to be ambitious, however it is more important to be happy, healthy and at peace with the life decisions you make. Never take anything for granted and appreciate every day of your life.
Congratulations to all the graduating class! I am humbly honoured by this amazing gesture!
Dr. Aba Mortley
Business Owner
Kingston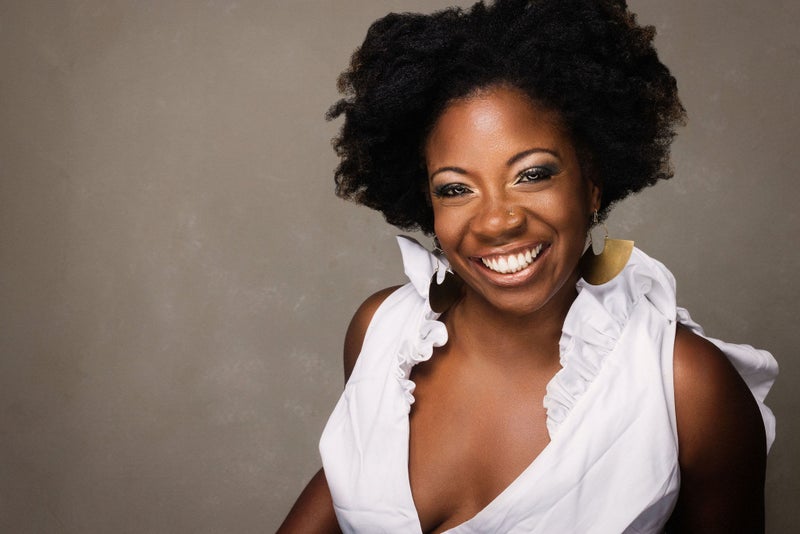 Photo credit: Lauren Kaufman
What does this award mean to you personally?
It is nice to be acknowledged for my work. I didn't intend to be noticed but for it, rather I wanted to make a change. I feel gratitude and am humbled that someone thought that I would be a candidate and that others agreed. I am also humbled to be chosen, when I am sure there were many other amazing candidates.
How have SLC students or the College in general intersected with your work or community?
I own Cher-Mere Day Spa in Kingston that uses my family's name brand products in the services that we offer. Many of our staff are graduates from SLC and we often offer our spa for students to perform their placements as part of their learning at SLC.
As part of our foundation as a business, community and equity are important pillars. We try to be a safe space for our staff and clients, specifically for systematically underrepresented groups, such as those from the BIPOC and 2SLGBQT+ communities. As such, I advocate for representation of all hair and skin textures within the esthetics and hair programs at SLC. This is done by expanding curricula and ensuring they have the correct tools and mannequins so when students graduate, they are equipped to be a part of the global community.
What path have you followed that sees you here today? What were some ingredients of your success?
I grew up in Trinidad and Tobago and went to an all-girl's school called Bishop Anstey High School (BAHS) which was built to allow girls of colour to get a good education. As part of that ethos, my family supports each other, the community, and education as founding pillars. The combination of these values instilled in me the understanding that we are only as great as the community we are in, and therefore to elevate it we need to elevate each other.
I came to Kingston for an undergraduate in Engineering Chemistry, which I followed with a MSc and PhD in Engineering at the Royal Military College of Canada. I then decided to continue with my family's business to open a spa using the personal care products, Cher-Mere, that we make and use in our spa services.
At our spas, I tell my staff there are three things that I want people to leave the space with: 1) They had a nice service 2) We make our own natural products that were used, and 3) That everyone feels seen and safe when they enter our doors. It is important for me that we all feel seen, validated, and welcomed as our true self and that there is no judgment. Providing services and spaces for people that are welcoming and familiar is what builds community.
I came to Kington as a newcomer to Canada with no family and not knowing a single person. I had to navigate this city to get from feeling fairly isolated and alone to where I am now with a sense of community. My experiences in Kingston continue to drive me to want to make that experience better for my family and others in the community. For that reason, over the years, I have volunteered with Youth Diversion and have been on several boards and committees including Tourism Kingston, Queen's University Council for Anti-Racism and Equity, the Kingston Economic Recovery Team and its various subcommittees, United Way Round Tables, Homelessness Collective Impact Committee, and Anti-Racism Task Force.
Without a doubt, along my path have been people who supported me: my mom, Cheryl Bowles, my husband Ted and kids, who are now too cool for me to say their names, but I will anyway, Wyatt, Ryder, Meredith and Otto and my family! All my friends in Kingston, who are too many to mention but are all a vital part of it. The community friendships and support, Darren Dougall and Shawn Quigley (Youth Diversion), Bhavana Varma (United Way), Toula and Chris Fountas and their family.
Who has been your biggest inspiration, and why?
My mother and my family. My mother left her job as a chief chemist at Nestle to start her own business making natural personal care products for people with melanated skin. She did so as a single parent, with a young daughter, in a new field of her own and has built it to where it is now. My family is a constant inspiration, it instills a sense of belonging and purpose to those who have gone before me and those who are coming after me. Family allows you to understand that you are a continuum in something greater than yourself. I do what I do because my family has worked hard to allow me the opportunities and privileges that I have today. I believe it is important to do so for my children and their communities that come after. It is my intention to do the best, with my limitations, to put things in play that they can build upon to make their version of this space a better one than the one I was in.
What words of inspiration/wisdom can you share with SLC graduates?
Follow your spirit, your intuition and let yourself be your guide. Let no one, including yourself, hold you back from the greatness that you are going to contribute to this world. Find your community, build a network, do things because you believe in it, and you want to contribute to making it better. Show up, be present and willing to contribute, challenge, listen and learn.
Find the people who will support you as you are and allow you to grow into your best version. You need people around you who can critically and lovingly guide you when you need to be lifted and hold you accountable.
Delegate and network. You can't do it all. Realize what you are not good at and find someone who is great at it and let go. You do not know everything. Join committees, business groups, clubs, to meet people who have the same interest and different interests so that you can grow.
Know your limits. This is a recent one for me, and to be honest, I am still working on it! You can always find a different way to get to a solution if one isn't working.
Big up yourself! A bit of Trini parlance, but essentially - You are amazing, stand in that knowledge! Don't let anyone else allow their opinion of how they think things should be done or who you should be influence who you are.
Take chances and push boundaries. Every person has their scale as to what that means for them. For me, it means, if there is a way that I can work towards making things better for myself, my family, my community, I would rather take the chance and do something than do nothing.
Lastly, have fun!

Eleanor Newman
Brockville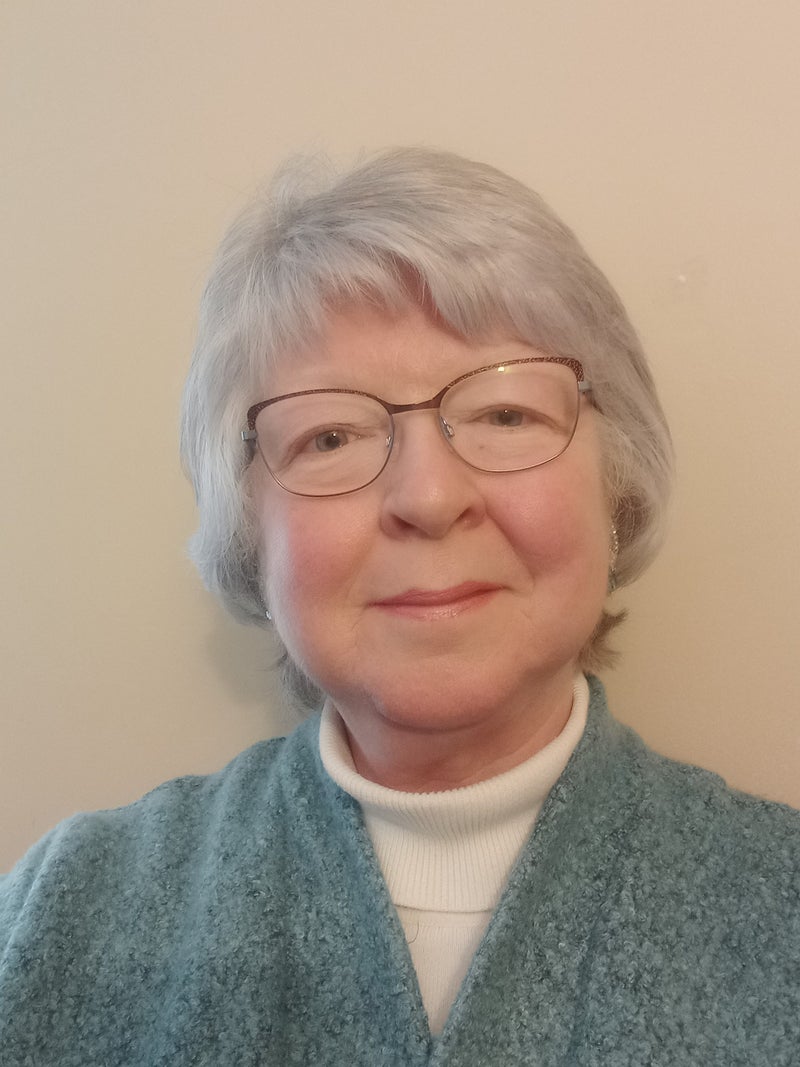 What does this award mean to you personally?
My roots and key life experiences come from Eastern Ontario. For me, this award acknowledges all who gave generously of their time, wisdom, support and encouragement so that I could become more confident and capable and could contribute in some meaningful way to the lives of others within the community.
It has been my good fortune to learn from family, educators, and associates who were skilled in bringing out the best in others. To be nominated for this award causes me to reflect on the importance of inviting everyone to develop and share their gifts. This humble introvert is filled with gratitude.
How have SLC students or the College in general intersected with your work or community?
It enhances a community to have centres of learning in its midst. I will mention three specific examples of SLC impact.
As a former music and arts educator, it pleases me to have the Creative and Visual Arts and Musical Theatre programs here in Brockville. These programs attract talent to our area and provide cultural experiences to the population. I have a certificate in visual arts from SLC earned through continuing education courses.
Secondary, Adult, Alternative and Continuing Education programs offered by our local school boards benefit from partnerships with the College. Students enroll in dual credit programs and access courses in preparation for local employment opportunities.
As a volunteer member of the hospital Board of Directors and a periodic consumer of health care, I am grateful for the SLC health sciences programs and for graduates who choose to live and work in our community. The Brockville General Hospital is right here, with you. St. Lawrence College is also right here in our community.
What path have you followed, that sees you here today? What were some ingredients of your success?
I have been a teacher all my life. My official titles changed as employment responsibilities shifted and expanded, but my focus at work has always been seeing the goodness in others and assisting them to reach their potential. I seek to do the same in interactions with family, friends, and associates.
I have also been a learner all my life. My grandparents and parents each placed value on learning from life, from others, and from formal education. Through example and guidance, they taught me to be open to and prepared for possibilities, to accept responsibility, to ask questions and seek new experiences, to learn from and with everyone, to put forward my best effort, to deal with disappointment, to be a good neighbour, to work hard, to be brave, to find joy, and to be a person that others could rely upon. These are ingredients for success.
Who has been your biggest inspiration, and why?
Inspiration is all around us – in nature, in the arts, in books, in the wisdom of the ages and the evolving knowledge of our times, and especially in the little miracles of life. I actively seek inspiration from these sources each day.
It is not possible for me to name any one person as my biggest inspiration. Inspiration has come from many different people during my decades on the planet. However, I do find children and young people to be perennially inspiring; they ask very good questions, offer wise perspectives, and never fail to make me think.
What words of inspiration/wisdom can you share with SLC graduates?
Graduation is a cause for celebration. Graduation is confirmation of knowledge and skills gained and an indication of possibilities ahead. I offer one piece of advice to the SLC graduates in the hope that it will assist them in crafting a productive and joy-filled life. Know yourself.
Know your gifts: See the good that is within you; be aware of your gifts and offer them generously; continue to grow your talents and develop your qualities.
Know your gaps: Compliment others by asking for their wisdom and drawing upon their experience; work collaboratively within groups, teams, and communities to achieve goals.
Know your whole self: Reflect deeply at least twice a year about the state of your intellectual, physical, emotional, and spiritual self. Plan with purpose to sustain or build the capacity of each component.
When you know and grow who you are, you are better prepared to contribute to the difference you want to make in your world.
Margaret Hudson
President and CEO, Burnbrae Farms
Brockville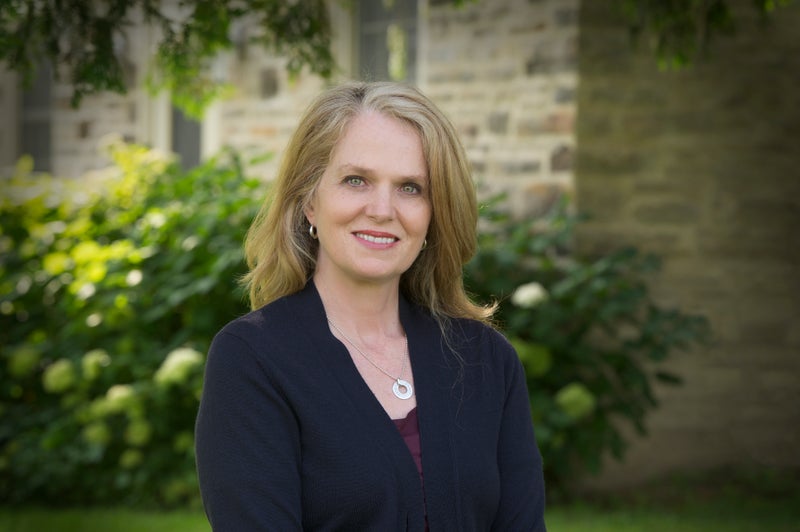 What does this award mean to you personally?
It is humbling and truly an honour to be receiving this Honorary Diploma from St. Lawrence College. It was completely unexpected, and I am very proud to have been chosen for this recognition. Having grown up in the Brockville area, it is especially rewarding to be recognized by such a respected educational institution in my hometown. I have worked very hard my whole life to advance our business and our family and to carry on the legacy started by my father Joe Hudson and Uncle Grant. I have always been very much focused on the job at hand because there was work to be done. I never really expected all of the accolades I have received from both the food industry and the Brockville area in the last couple of years. They are truly appreciated and make me want to work harder so that I can feel truly worthy.
How have SLC students or the College in general intersected with your work or community?
Growing up in the area, I have always been aware of St. Lawrence College and the fact that it is a respected local educational institution, and our business has reached out to the College for a variety of purposes. For many years, we have had students from its different campuses visit for farm tours in Lyn, Ontario. In particular, the students from the Veterinary Technology program have visited regularly to participate in grading and hen housing tours. My sister, Helen Anne Hudson, has been invited to present to students in the program about egg farming and sustainability at Burnbrae Farms. We have worked with St. Lawrence College on office-related administrative co-op student placements in our Lyn office. Last, our team has also worked with the College to provide leadership training for our supervisors and our management trainee program.
What path have you followed, that sees you here today? What were some ingredients of your success?
Burnbrae Farms is a sixth generation Canadian family farm and agribusiness, and we have been farming at the farm in Lyn for more than 130 years. We carry on the traditions of our grandparents and parents. When we were very young our parents expected my siblings and me to contribute to the work around the farm. This meant that from an early age we were expected to help care for the animals on our farm which included cats, dogs, horses, cows, and chickens, and do chores around the house like clean up the dishes, mow the lawn, and take out the garbage, much like any other farming family.
When we reached our early teens, we all worked on the farm, including work in the layer barns gathering eggs and in the pullet barns where the young birds are raised. We also worked in the grading station packing eggs, and in the office helping my father and doing entry level administrative jobs. We were all taught a serious work ethic from a very early age.
My siblings and I all took different paths, but all of us ended up working in the business during our adult lives at one stage or another. I personally started working full-time for the company in my third year of university and never left. I am still here 33 years later. My full-time career started at the order desk at our Mississauga location, progressed from there to managing the distribution department and then into sales and marketing. During the 1990s and into the 2000s I was part of a team that drove a lot of the innovation for the company that you see in the grocery stores to this day, like Naturegg Omega 3 eggs, Free Run and Free Range cartoned shell eggs, Hardcooked eggs and Simple Egg Whites liquid eggs.
Through the early 2000s, I led the sales and marketing department for retail and food service as the Vice President of Retail and Foodservice Sales and Marketing until I was named President in 2008. Recently I was promoted to President and CEO and have been leading the organization now for over 15 years, supported by my brother, Ted Hudson, and brother-in-law, Ian McFall, who have worked alongside me for decades, along with many valued colleagues.
Early in my career this was a very male dominated industry; it is nice to see more diversity today. In fact, Burnbrae was recently certified as a women owned business by WBE Canada (Women Business Enterprises Canada). The important lessons that I learned early on in my career are to believe in yourself, be confident in your knowledge and ability and don't be afraid to express your opinions. It is also important to work hard and not be afraid to take risks, learning from your mistakes along the way. I see so many young adults jump around between roles, but there is value in taking your time to learn an area of expertise and to not be impatient. I succeeded by working hard and sticking with different roles until I was ready to take on the next one. As I took on more senior roles in the business, I have always tried to stay open and inclusive, always asking lots of questions and genuinely listening and seeking input from others. When solving problems and driving innovation, I try to be open to input from others knowledgeable about the area of opportunity. I do not focus on being right, or pushing my perspective, but rather on finding the right solution and path forward from all of the options presented. Communication is critical in any role and level in an organization, and I have always found that I can never communicate too often or too much with our team. Last, making others feel valued and consulted always helps to drive alignment on common goals and desired outcomes.
The support of our family has been critical to the success of our business and to my success both professionally and personally. The strength of our family and our business is tied to our values – Be Humble, Dream Big, Work Hard, Do Your Bit, Have Fun Together. These are values that we live by as a family and that have inspired the values adopted by our business. Establishing and articulating a set of shared values has been an important process for us as a family. Our shared values support our alignment as a family, reinforcing why we want to own and work together in our business.
Who has been your biggest inspiration, and why?
My father and mother Joe and Mary Hudson. Dad had an amazing passion, work ethic, dedication and incredible intellect that he demonstrated in building his company over 75 years. Amazingly, he grew our family dairy farm, through the inspiration of a B.C.I. agricultural high school project in 1943, to become the largest family-owned and operated egg company in Canada today. I have immense respect and appreciation for his hard work and dedication. It was the combination of his ambition, unique skills and entrepreneurial drive that made it all possible.
If our father was the one who drove our business forward, it was our mother who supported him and all of us, raising us kids and holding our family together. She created and sustained the family traditions that help to bind our family together and these strong family bonds not only sustain us as a family to this day, but also strengthen our ability to be successful in business together. A strong family bond is critical to family business success and our mother was critical to laying this foundation. She also set an incredible example for us all to follow in terms of supporting our communities.
Our parents' values of integrity, respect, giving back, hard work, innovation, dedication, and investing for the future are ones we all live by today.
What words of inspiration/wisdom can you share with SLC graduates?
Looking back on my career I would have to say that a big part of my success has been attributed to working hard and to being bold, always being open to learning new things both on the job and through further education, while also aspiring to being humble and treating others with respect and integrity.
Working hard: By working hard I was able to learn all aspects of our business, taking the time to develop a deep understanding of key areas, learning from the ground up. While still in school, I spent a lot of time in more junior roles across a variety of different departments in the company. This gave me a deep foundation to draw upon when I was asked to take on increased responsibility.
Being Bold: I was also bold and wasn't afraid to take on roles in all aspects of the company as I embarked on my career full-time in my early twenties. This included roles that, at the time, would not have typically been filled by women and included gathering and packing eggs, administration and distribution, sales and marketing, and eventually President and CEO. I was also open to taking calculated risks in many aspects of my different roles, whether that was launching new products, spending money on market development or new equipment or even reinventing information systems and business processes. There was no job too big or too small and I was always open to learning everything I could from everyone I encountered.
Learning new things: Education has always been a focus in our family with generations of Hudson women before me receiving degrees at a time when further education was not emphasized, especially for women. That is a point of great pride for our family. I have a degree in Business and Environmental Science and an Executive MBA, all from the University of Toronto. At the time I graduated, Environmental Science was an emerging area of study unlike today. In my position at Burnbrae, I've been able to leverage the business knowledge I learned and now realize my environmental dreams with some of the projects that we have launched. As examples, we built the largest solar powered egg farm in Canada, our employees engage in shoreline clean-ups across the country, and we have always emphasized the use of recyclable packaging and reusable containers where possible in our supply chain. In recent years, we have managed to divert more than 90% of our waste from landfill and we have committed to Net Zero carbon emissions by 2050, so we have many exciting things to come. Visit www.burnbraefarms.com to see our Sustainability Report if you would like to learn more.
But learning does not always come from formal education. There is so much to be learned on the job and from those around you. Those who have spent a long time in their roles in our business and in the broader industry are always so knowledgeable. I have always looked to learn all I can from those around me and have leveraged the knowledge of those inside and outside our business to help drive positive change, and also to progress in my career. By joining industry associations and boards I was able to learn more about the broader food industry, and to use my knowledge and leverage my connections to help shape our business and the broader egg industry in Canada.
Operating with respect and integrity: Developing meaningful relationships takes time and energy, and people will bias towards working with those they know and trust if given an option, and so the strength of these relationships and your integrity and trustworthiness are key to being successful.
Early in my career, I developed strong relationships with key players in the grocery retail and Canadian CPG (Consumer Package Goods) industries and those have served me well through the years in terms of developing trading relationships for our business and finding new opportunities.
It's so important to focus internally as well when developing relationships and I have always tried to build strong ones with those throughout our company. I have found that there is so much to learn from everyone, and people will be so much more open and loyal if they know and trust you and feel respected and valued. I enjoy visiting our different locations, participating in our team building and community events, and getting to know as many team members as possible. Being involved personally with our business is important to me and my family.
Overall, being consistent when it comes to work ethic, applying yourself, relationships, honesty and doing the right thing is important in business and in life, and has served me well over the years.