St. Lawrence College Board of Governors
The St. Lawrence College Board of Governors consists of 12 external community members, together with the President and CEO of the College, one student, one faculty member, one support staff member and one administrative staff member. One-third of the external community members will be appointed through the Public Sector Appointment process with two-thirds appointed directly by the St. Lawrence College Board of Governors.
Set the College vision, strategic directions, and overall goals and outcomes within the context of the appropriate laws, government policy, and local need.
Establish and implement the College's purpose and mission.
Contribute to the development and evaluation of the College Strategic Plan, Annual Report and Business Plan.
Approve the College's annual business plan and budget.
Establish governance structures to enable the achievement of expected institutional outcomes with clear lines of communication and internal accountability.
Contribute to the development of Board Policies.
Participate on Board Committees and/or Task Forces and at a variety of College functions (e.g. Awards Banquets, Convocations), on a volunteer basis, as requested by the Board.
Provide a link between the College and the community, and confirm and expand the College's identity within the community.
Advocate on behalf of the College in its efforts to secure resources.
Hire the President and CEO, delegate to the President and CEO accountability for the performance and operation of the College, and evaluate the President and CEO's performance.
Provide continuity for the governance and management of the College's affairs.
Ensure that the College is effectively and efficiently managed.
Attend Board meetings.
Be informed on all Board matters, and be prepared to make decisions based on that information.
Set the rate of progress for the College to undertake to achieve its purpose and mission.
Ensure that appropriate corrective action is taken where expected outcomes or quality of performance is not being achieved.
Collectively assess the effectiveness of the Board with respect to governance and the attainment of corporate goals and outcomes on a regular basis.
Specify how the Board conceives, carries out, monitors and measures its own tasks.
Evaluate the effectiveness of individual Governors at the time of their reappointment.
Board of Governors Portal
To visit the Board of Governors portal which includes a summary of BOG meetings and meeting materials, please visit the Board Portal, please visit the Board Portal.
Members of the Board of Governors
Board terms run annually from September 1 to August 31.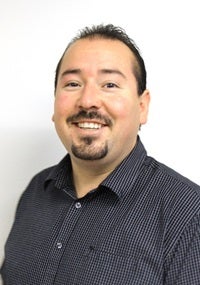 Mohawk Council of Akwesasne three-year term of office 2015-2018
Abram Benedict a lifetime resident of Kawehno:ke (Cornwall Island) and is now serving his first term as Grand Chief. His goals for his first term as Grand Chief include providing greater accountability and transparency mechanisms, greater engagement with community through social media to encourage instant community member feedback, meaningful job creation, increased economic development, and relationship building. In position of Grand Chief Abram would like to ensure our youth have a prosperous future, such as his fifteen year-old daughter Havana.
He had previously served three terms as District Chief of Kawehno:ke. Within that capacity, he served as Portfolio Chairman for social services and housing, and was Portfolio Co-Chair for education.
Prior to Grand Chief Abram's terms on Council, his work experience was in the private business sector and attended Algonquin College.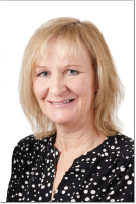 Julie Caffin is a senior healthcare executive with over 22 years of experience in acute healthcare. She currently holds the position of Senior Vice President and Chief Nursing Executive at Brockville General Hospital. Previous positions have been in both community and tertiary, academic health care organizations.
Julie has a Bachelor of Arts Degree from Carleton University, a Diploma in Nursing from Georgian College, a Bachelor of Science in Nursing, Honours Degree from York University and a Master of Health Sciences Degree from the University of Toronto. She received a certificate in Advanced System Leadership from the University of Toronto's Rotman School of Management Executive Programs.
Julie is a member of the Board of Directors at St. Vincent de Paul in Kingston and was appointed to the St. Lawrence College Board of Governors in September 2018. She is looking forward to her participation as a Board member at the College as she has always held education close to her heart.
When not working or volunteering, Julie can be found admiring the beautiful St. Lawrence River from her home on Howe Island.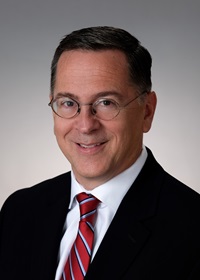 An accomplished educator and long-serving senior executive with a distinguished career in the K to 12 Education sector, spanning four different school districts. Stephen is currently an adjunct professor and lecturer with the Faculty of Education at Queen's University.
Stephen was the CEO and Director of Education at the Upper Canada District School Board - one of Ontario's largest school district regions – serving nearly 27,000 students residing in 37 municipalities over a 12,000 sq km region in Eastern Ontario. During his nearly 6-year tenure with the organization Stephen played a key role in driving the instructional agenda forward during a significant period of change. He has a performance history of designing successful organizational transformations resulting in: the revitalization of student programs; improved graduation outcomes for Grade 12 students and Adult Learners; expanding the focus on Indigenous education in all schools and community-based partnerships as part of a genuine response to the Federal Truth and Reconciliation Commission's Calls to Action; intensification of a focus on digital learning / remote learning strategies accelerated by a global pandemic, and; successfully stabilizing the organization through unforeseen fiscal challenges.
Stephen is a proud member of the Board of Governors at St. Lawrence College where he is the Chair of the Academic Committee and also serves on the Board of Directors for the United Way East Ontario. He is past Chair of the Ontario Institute of Educational Leadership. Honoured to be selected as one of the Top 50 Influential Alumni in 50 Years from the Faculty of Education at Queen's University.
More information coming soon.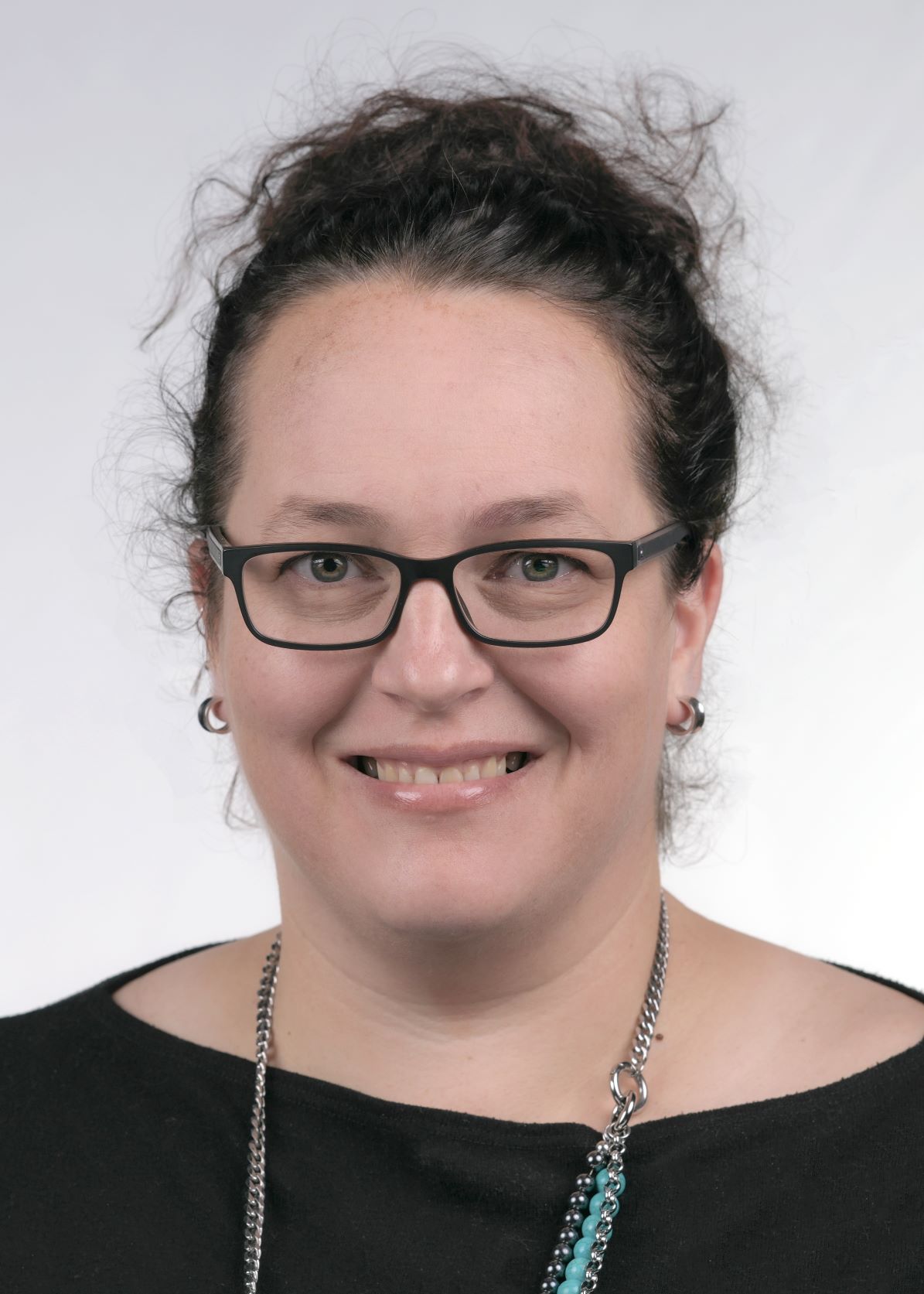 Elysa is the Records and Registration Clerk / Administrative Assistant, for Student Services, on the Cornwall Campus. She is also the current Head Coach of Varsity Women's Indoor Soccer. She has been an employee of St. Lawrence College (SLC) since 2009.
Since her start with SLC, Elysa has always had a "Students First" approach. She has worked as the SCWI/PASS Facilitator, Student Services Representative, and Academic Operations Administrative Assistant. She also has experience in providing support to the Financial Aid department and Continuing & Online Education and Student Wellness and Accessibility services area. She has been a part-time instructor in the Skilled Trades area, Community Services, and Health Sciences. She is the former SKLZ (formerly SKILLS) Event Coordinator. She was also a member of Self-Employment Assistance (SEA) Program Advisory Board Elysa was a nominee for the Service Excellence Award and a winner of the Innovation Award as a member of the SCWI/PASS team.
Elysa holds an Ontario Advanced Diploma in Business Administration from St. Lawrence College (SLC). While attending SLC, she was a student ambassador, an OCAA All Academic Athlete, President of the Student Union and Valedictorian. In her last year of study, she also secured a placement with the Canadian College Athletic Association.
Outside of SLC, Elysa is an active member of the local sports community. As well as still playing the game of soccer herself, she served as a Director on the Executive of the Cornwall District Soccer League for 6 years. She is a proud mom of 3 who enjoys cheering them on from the soccer sidelines and in the hockey arenas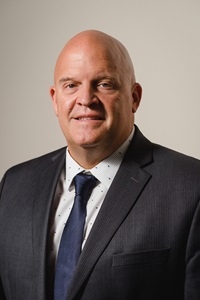 Philip Deery graduated from the University of Phoenix Arizona earning a Bachelor of Science in Business and Human Resource Management. He received a certificate in Fundamentals of Leadership and Management through Algonquin College and Lean Supervisor Elements from Value Stream Solutions Inc. Philip has been employed at 3M Canada for the past 22 years where he holds the position of Production Supervisor for Brockville PSD
While working as a Councillor for the City of Brockville from 2014 to 2018, Philip held the following roles: Chair of Economic Development, and Chair of Finance Administration and Operations. Philip was an active Council representative serving on the following Committees: Library, Brockville Museum, CF 86 Saber Restoration Committee, Tall Ships Festival, Aquatarium, Waterfront Adhoc, Economic Development Advisory, Cataraqui Regional Conservation Authority, and a Board member of Eastern Ontario Public Health Unit for Leeds Grenville and the Thousand Islands.
Philip has been actively involved in volunteer work throughout his life. Over the past 19 years Philip has volunteered with Big Brothers and Big Sisters of Leeds Grenville where he currently holds the role of Vice President. Philip also served as a volunteer Board Member for Brockville Gymnastics Academy for 11 years. In 2017 Philip received the "Canada 150" award for outstanding volunteer work in his community, he also received the lifetime achievement for volunteer work from 3M Canada.
When not working and volunteering, Philip enjoys travelling and spending as much time as he can with his wife Annette and his two adult children Liam and Meara. Philip looks forward to joining the St. Lawrence College Board of Governors.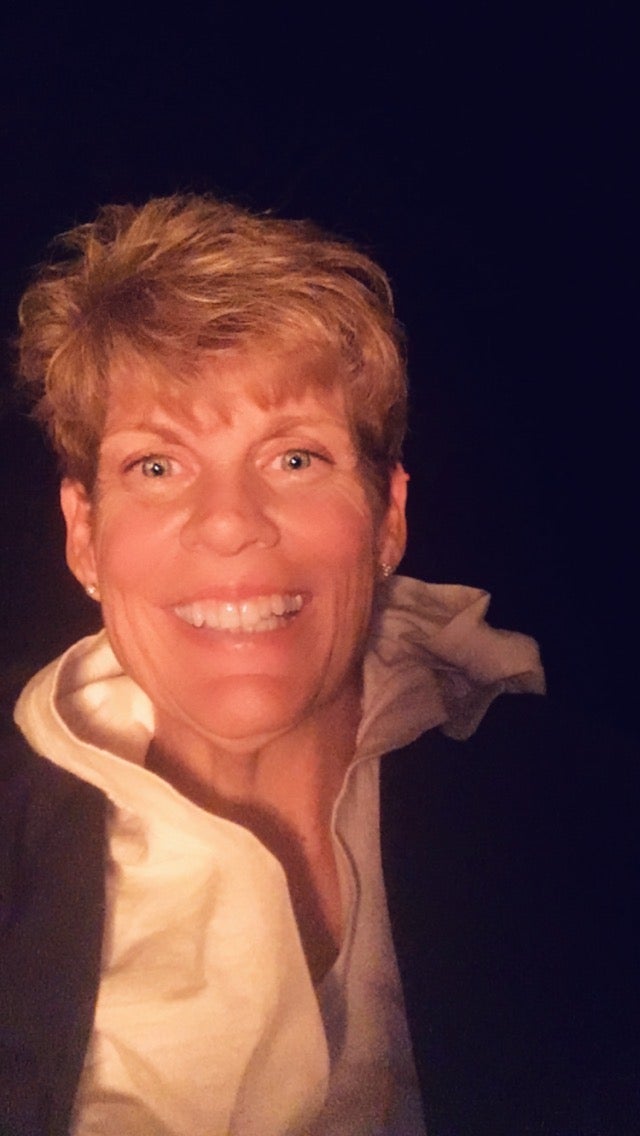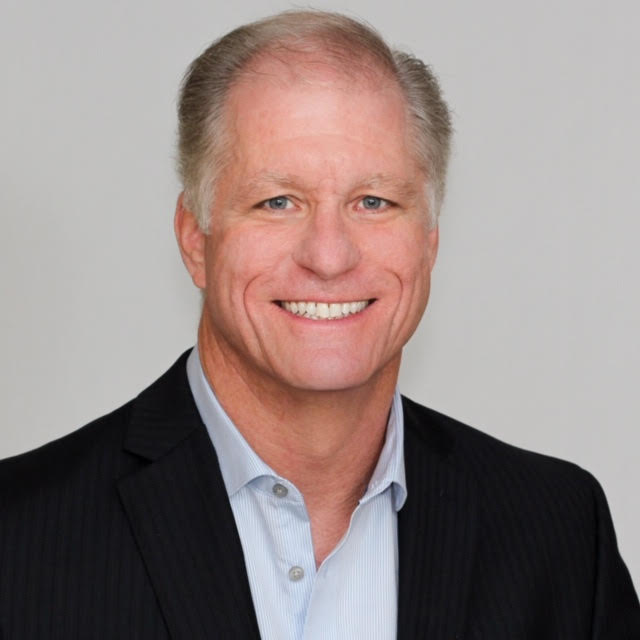 Bill retired in December 2019 following a 30+ year career in the hotel sector. His most recent position was as General Manager of the Ambassador Hotel in Kingston, preceded by senior management roles in Windsor, Toronto, Saint John and Sault Ste. Marie.
In 2010, Bill left the hotel sector for a 6-year stint in professional fundraising. His first position was as Director of Development & Alumni Relations at Sault College, which involved the launch of a capital campaign to support campus redevelopment. In 2012, Bill relocated to Kingston as Director of Leadership Philanthropy at University Hospitals Kingston Foundation. In 2016, he joined the Ambassador Hotel.
Bill's previous volunteer experience includes: Board Director, Kingston Economic Development Corporation; Board Director, Ontario Restaurant Hotel & Motel Association; Board Director, Sault Ste. Marie Economic Development Corporation; Founding Chair, Tourism Sault Ste. Marie; Campaign Chair, United Way of Sault Ste. Marie.
Bill is looking forward to being involved again in the post-secondary sector, especially in the College system. Education equals opportunity.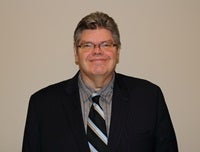 Rob was raised in Brockville and is a graduate of St. Lawrence College Brockville in Business Administration - Marketing. He is also a graduate of the University of Waterloo's Economic Development Program. He's worked in Economic Development for the last seventeen years and is currently the Economic Development Officer for the Municipality of South Dundas. Prior to this he spent time with the Township of North Dundas, the Ontario Business Improvement Area Association and Downtown Brockville BIA.
Rob was the 2014 Ontario East Economic Development Commission 'Economic Developer of the Year'. He holds three professional accreditation designations; Certified Municipal Manager 'CMM', Canadian Certified Economic Developer with Fellowship 'Ec.D (F)' and International Certified Economic Developer 'CEcD'.
Rob values the important role that St. Lawrence College plays in Eastern Ontario especially when it comes to preparing students for joining the workforce. In his role as an Economic Developer he sees the needs of employers for workers in various positions across the Trades, Health Care and Hi-Tech fields.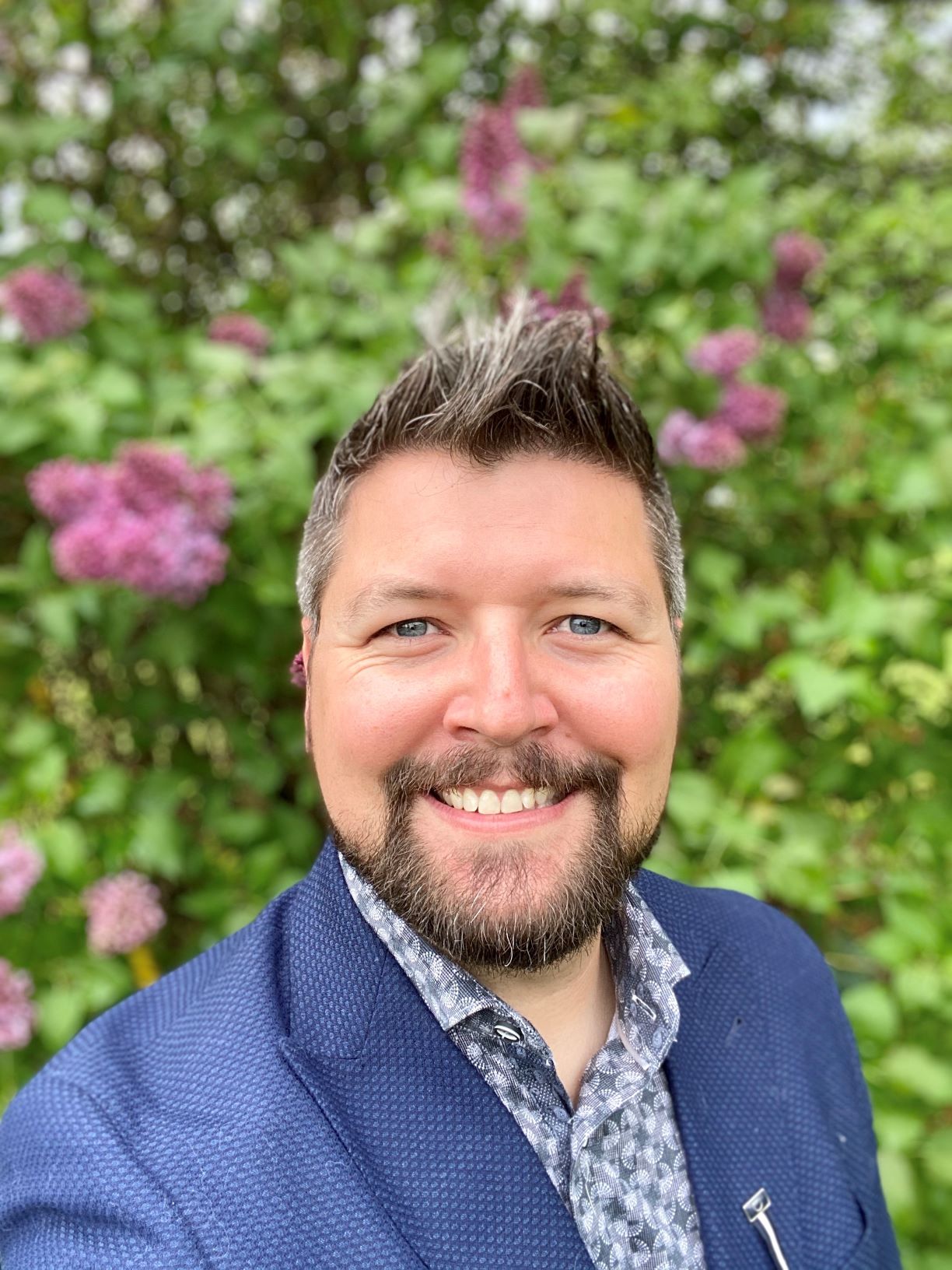 André joined the SLC community on October 14, 2014 as the Manager of Hybrid & Online Course Design within the previous Centre for Contemporary Teaching & Learning (CCTL). This opportunity enabled him to work collaboratively with various stakeholders across the college's three campuses in an effort to bolster supports for digital learning. He would later be appointed as the Associate Director of the CCTL before accepting his current role as the tri-campus Associate Dean for the School of Contemporary Teaching & Learning (SCTL).
Under his leadership, the SCTL has contributed to various multi-year objectives in the previous SLC Strategic Plan 2014-19 that enhanced the student experience. These included strategic initiatives relating to Digital Fluency and the development of training programs that empowered Contemporary Educators. This commitment to strategic thinking continues to be at the forefront of the new SLC in Five 2019-24 strategic plan as André has worked collaboratively with his colleagues to launch the new Contemporary Educator Program, Inclusion Matters program, new online learning opportunities, and has been leading the Active Learning Space strategic initiative in Brockville/Cornwall.
André's educational background includes a Master of Arts (M.A.) in Sociology, Master of Education (M.Ed.), certificate in Mediation & Conflict Resolution, and a certificate in Ontario College Leadership & Administration. His commitment to lifelong learning is also demonstrated by his current educational endeavors as he is completing his PhD in Higher Education at University of Toronto and has been working towards a certificate in Board Excellence to enhance his commitment to good governance.
His professional experience includes working at various higher education institutions as a support staff, part-time faculty, and administrator. He has also worked as the Lead Social Researcher for a company that specialized in assessing the impact of student engagement in Canadian and international higher education institutions. This unique lens has enabled him to broaden his understanding of the important role each college employee plays in putting students first within a learning organization such as SLC.
In addition to his educational and professional background, André has participated in various internal/external leadership opportunities that have required active collaboration with organizations, colleges/universities, and local communities. These include positions as: Board Chair of OntarioLearn's Board of Directors, Vice-Chair of OntarioLearn's Board of Directors, Chair of the Eastern Region College Committee for Human Resource Development (ERCCHRD), Board Member for eCampusOntario, Co-Chair of the Learning Connections Conference Planning Committee, SLC Representative for Educational Technology Committee (ETC), SLC Representative for Curriculum Developers Affinity Group (CDAG), and SLC Representative on various Program Advisory Committees (PAC).
André's experience working in higher education coupled with his passion for good governance provides a solid foundation to represent the college as the administrative representative on the SLC Board of Governors. This nomination also serves an additional purpose by highlighting the importance of governance and hopefully inspiring others to nominate themselves or a peer so that they may take an active role in upholding the college values as a future board member.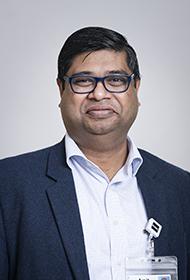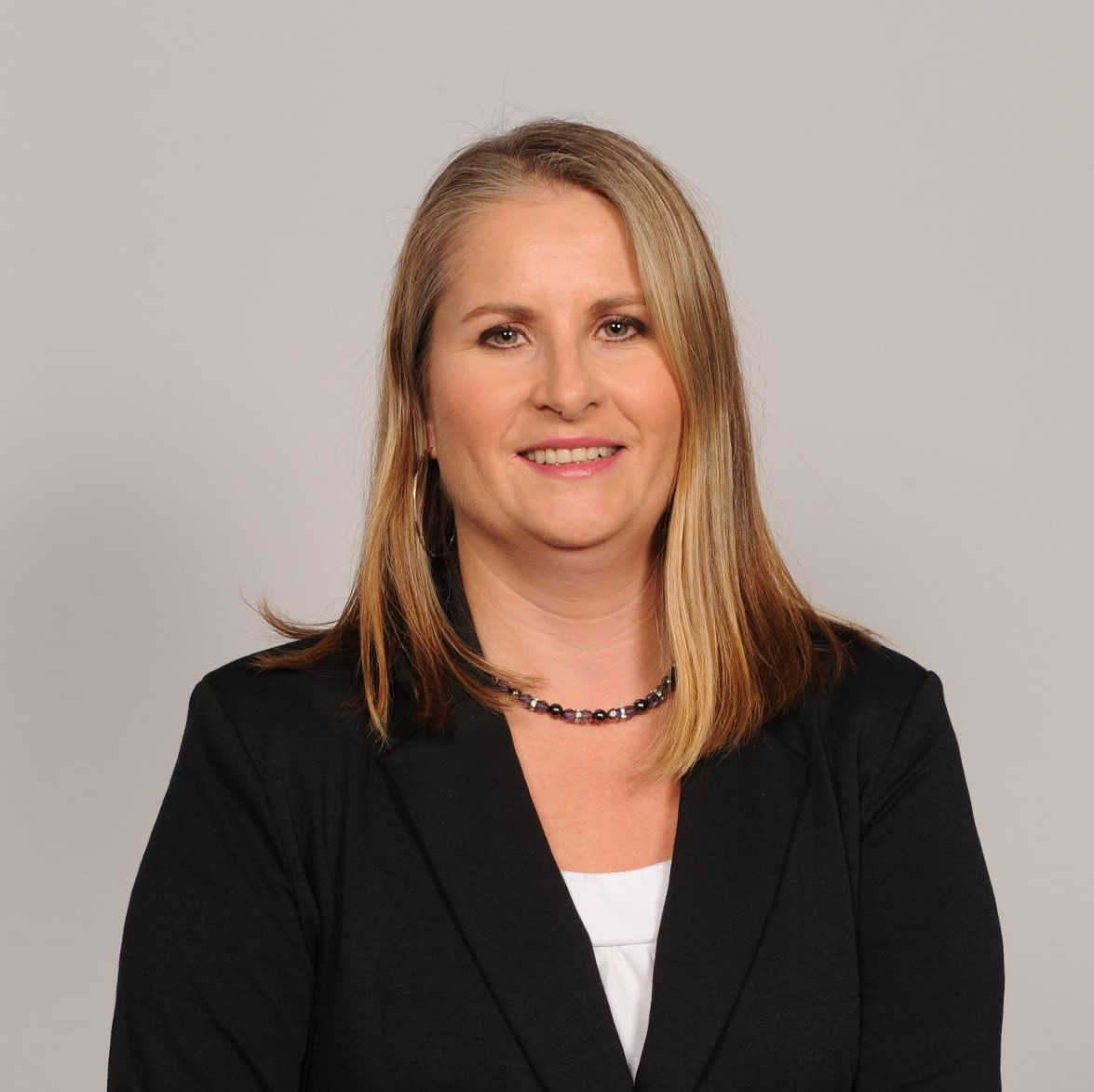 Robin Saunders, the Chief Information Officer for Providence Care is a Bachelor of Science graduate from University of Victoria with a speciality in Health Information Science. She has also received a certificate in Advanced System Leadership from the University of Toronto's Rotman School of Management Executive Programs. With 25 years of project management and information systems experience and 15 years of healthcare management experience, Robin is a veteran of understanding end user needs, converting those into system design and putting those designs into practice. Robin has spent the majority of her career in Ontario and the last 12 years in Kingston.
Providence Care and St. Lawrence College have a long-standing relationship and Robin understands the value the college offers the organization as well as the community as a whole. The organization benefits greatly from the valuable programs and quality education St. Lawrence has to offer, ranging from nursing to personal support workers, from information technology to business intelligence graduates, from allied professionals to Certified Health Information management students.
Robin is excited to be a part of the Board of Governors for St. Lawrence College and contribute to such a high performing institution.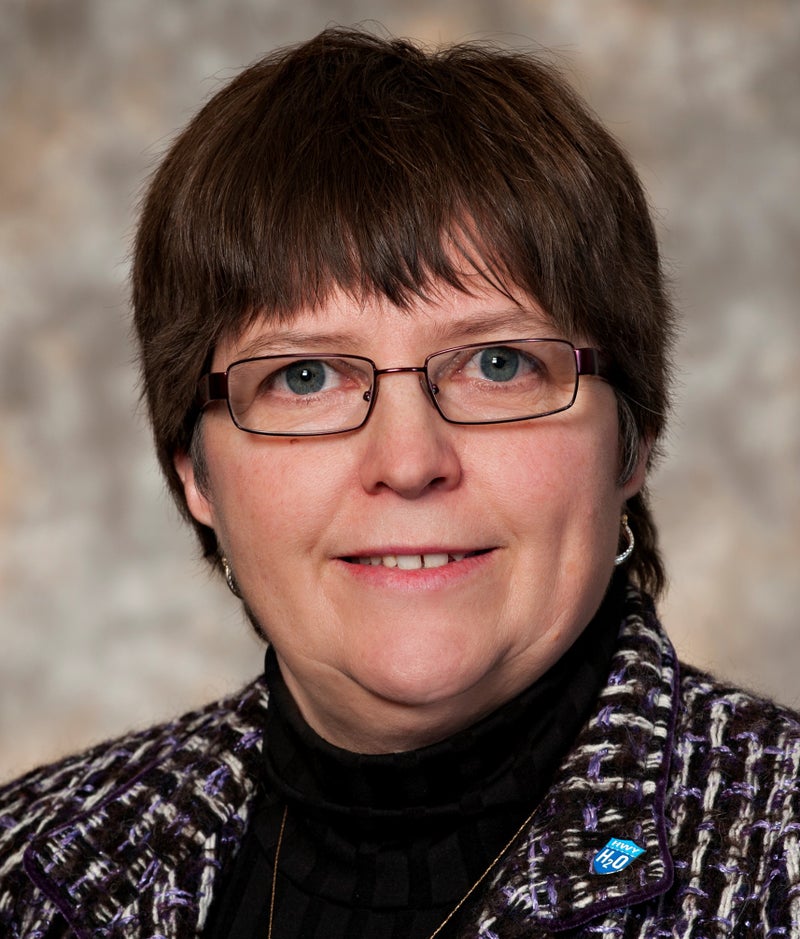 Karen Dumoulin is a Chartered Professional Accountant (CPA, CGA) with 35 years of accounting experience who retired in 2021. Prior to her retirement, Karen spent 21 with the St. Lawrence Seaway Management Corporation where she held progressively senior positions ending as the Chief Financial Officer. She previously worked in both the educational and hospital sectors.
Karen is an alumnus of St. Lawrence College's Cornwall Campus with two business administration diplomas with distinction (1983). She has two children who are both alumni of SLC, a stepson and two granddaughters. Karen looks forward to giving back to her alma matter by providing direction through her Board position.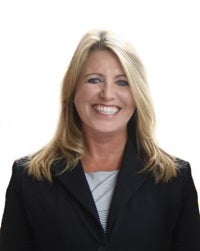 Trea Tuck is a partner of the law firm of Henderson Eastwood Tuck in Brockville, Ontario. Her practice areas include Corporate Law, Wills and Estates, and Residential and Commercial Real Estate. Prior to becoming a lawyer, she was a registered nurse practicing in the areas of critical and intensive care.
After graduating from the nursing program at St. Lawrence College's Cornwall Campus in 1990, she emigrated to the United States. While in the U.S., Trea attended the University of Texas, graduating with a Bachelor of Science in Nursing, Summa Cum Laude, in 2000. Looking for a new challenge after 15 years of nursing, Trea attended law school and was admitted to the State Bar of Texas in 2005. She moved to Tokyo, Japan, that same year. During her time in Tokyo, she earned a Master of Laws degree from Temple University's Japan Campus and worked as an Associate for a large Japanese law firm practicing international corporate law. Several life changing events prompted Trea to return to Canada in 2010, making Brockville her home.
Trea is dedicated to her community and has a passion for self-betterment and education. When she is not practicing law or volunteering her time, Trea can be found at the gym, riding her horse Manatonna, doing yoga, enjoying time with friends, and travelling.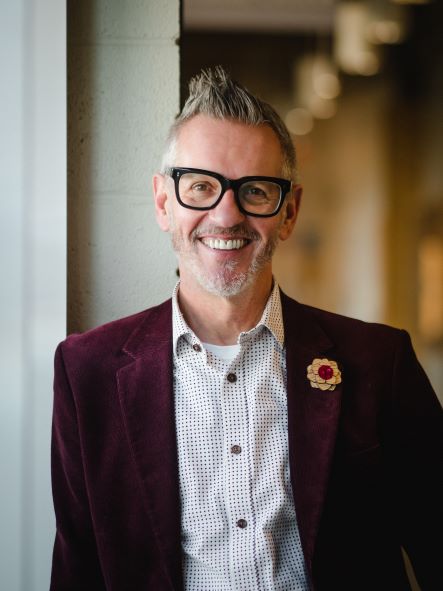 Glenn Vollebregt began his tenure as the President and CEO of St. Lawrence College in 2013 with a strong student focus and commitment to student success, academic excellence, and leadership in our communities. In addition to a broad and diverse range of senior leadership experience in the private sector, municipal government and higher education, Glenn holds a Master of Science in Public Policy and Management from the University of London (UK), a Certified Public Accountant (CPA, CMA) Designation, a Business Diploma from Georgian College, and the ICD.D designation from the Institute of Corporate Directors and Rotman School of Management, University of Toronto.
Formerly serving on the inaugural Sustainable Kingston Board of Directors and Kingston Health Sciences Centre (KHSC) Board of Directors, Glenn is passionate about the ongoing success and development of his community. He currently serves as Chair of the Colleges Ontario Board and Committee of Presidents, a member of the Colleges Employer Council Management Board, and is a Board of Governor of the CAAT Pension Plan. Glenn has also had a number of board appointments in the college system including serving as the Chair of the OCAS Board of Directors and Chair of the Ontario College Library System Board.
If you follow Glenn on Twitter, you will know he is passionate about the student experience at St. Lawrence College and ensuring success of all of our learners. He is dedicated to the leadership role the College plays in our community and the importance of our students and graduates to our region.
Glenn believes in health and wellness, is a passionate cyclist, runner and tennis player and practices yoga and meditation. An avid reader and self-proclaimed 'talentless' musician, Glenn ensures that he finds quality time to spend with his family, one of his most important priorities.
Contact Information
To contact or for more information about the St. Lawrence College Board of Governors:
Kristen Bullock
Executive Assistant to the President & CEO and Board of Governors
613.544.5400, ext. 1217
kbullock@sl.on.ca