Overview
If you enjoy working with your hands and making people look and feel better, then a career as an Esthetician and Medical Esthetician is the perfect career for you.
Choosing the Esthetician program at SLC means you'll be trained with the best – not just in Ontario, but also in Canada.
Our in-house training salon, Dynamic Designs, provides opportunities to practice new skills their practical skills with clients from the community. In addition to practical skills training and experience, the program includes extensive coverage of business and interpersonal skills. This includes codes of conduct, business management, customer service, sales training, and professionalism.
Keeping with the current trends of the industry we offer you the latest treatments and techniques in both basic and advanced and medical Esthetics.
The beauty industry continues to grow each year, expanding opportunities for a career in the esthetics profession. From setting up a home-based business, working in a medical spa to traveling the seas in cruise ship spas, esthetics students and graduates are presented with more options than ever before.
Program Details
Credential
Ontario College Diploma
Program Length
4 Semesters
Open for international students
Program Highlights
Our program teaches in-depth theoretical and practical knowledge of general, advanced, and medical esthetics:
Basic and advanced skin care
Hair removal
Body massage and treatments
Make-up artistry
Nail care
Advanced nail techniques
Chemical peels
Lash/brow tinting and lifting
Lash extensions
Sales and customer service
Human anatomy
Physiology
Professional and health regulated standards
Pathology and histology
Skin care formulation and chemistry
Ethics
Communication
Business
It also teaches theoretical and practical technology skills used in medical esthetics:
Microdermabrasion
Intense Pulsed Light (IPL)
Body contouring
Photo facials
SRS
Oxygeneo
Vasculyse/electrocoagulation
Competition Success Record
2019 National Skills Competition: GOLD MEDAL WINNER - Katie Salamone
2019 Provincial Skills Competition: GOLD MEDAL WINNER - Katie Salamone
2018 National Skills Competition: SILVER MEDAL WINNER - Alexandra Fox
2018 Provincial Skills Competition: GOLD MEDAL WINNER - Alexandra Fox; SILVER MEDAL WINNER - Nicole Wright
2017 National Skills Competition: GOLD MEDAL WINNER - Stephanie-Rachel Kuepfer
2017 Provincial Skills Competition: GOLD MEDAL WNNER - Stephanie-Rachel Kuepfer; SILVER MEDAL WINNER - Shannon Marginson
Program Outline
2020-2021
Understanding how the body and its systems work together is essential in providing safe and effective spa services to clients. In this course, you review various aspects of anatomy and physiology including; the integumentary system (which includes the skin and its specific diseases and disorders) and the circulatory, endocrine, lymphatic, muscular, respiratory, digestive, nervous, renal, reproductive, and skeletal systems. Through various theory-based activities and demonstrations, you learn how the body's systems relate to providing effective noninvasive esthetic and wellness treatments.
Nail care techniques are an important element of the Esthetician field. This course provides you with the knowledge and practical skills for performing safe and professional manicures and pedicures as well as specialized treatments such as; scrubs, paraffin, and nail art using the appropriate implements and products. Through the consultation process and hands-on observations, you learn about various nail care techniques along with specific disorders and diseases of the nails and surrounding tissue.
This course provides you with the theory and practical skills of waxing. You study the structure and growth of hair and the difference in temporary and permanent hair removal methods. The properties and specific uses of different types of wax for the removal of facial and body hair are taught as well. Practical demonstrations allow you to observe and then execute various types of face and body hair removal.
Managing the conditions that affect and impact the skin is high on the list of an Esthetician. This course introduces you to the theoretical and practical components of skin care. Through various in-class activities, discussions, and practical lab you learn skin analysis and classifications necessary to perform mini and basic facials. Understanding how the skin responds to care through analysis is key to providing the correct treatment and products to meet client needs.
Dynamic Designs 1 offers you the opportunity to begin practicing your interpersonal, technical, and business client service skills in a training salon. You learn the proper operation of a specific program software used in an Esthetic business and then apply these acquired skills in the training salon under the direct supervision of instructors while performing a variety of Esthetic services on clients.
This course introduces you to experiential learning in a specific Esthetic setting. You participate in a work placement of 35 hours in either the Dynamic Designs salon or an Esthetic salon of your choice where you incorporate a variety of skills learned from semester one classes. This hands-on experience gives you the ability to strengthen your skills and knowledge acquired in the program while introducing yourself to the Esthetic community.
Building on components in Skin Care 1, this intermediate course advances your skills in skin care technology. Specifically, through salon lab demonstrations and practice you incorporate electrical therapy with the use of electrical equipment in performing skin care treatments on clients. You also select and apply advanced treatments according to various skin conditions. Incorporating electrical therapy and advanced treatments is key to meeting the client's needs.
Body treatments are an essential part of the Esthetics industry. In this course, you perform a variety of body massages and body treatments commonly performed in an esthetic setting. Topics that are demonstrated and practiced in the lab include but are not limited to; aromatherapy and how to incorporate essential oils in the massage, relaxation massage, Thai herbal, hot stone, hot lava shell, and lymphatic drainage.
This focus of this course is on the theory and practical skills of makeup application. Topics include but are not limited to; morphology, facial shapes, and balance, colour classifications, observations, and factors to consider prior to makeup application, proper steps and techniques involved in makeup application, supplies, brushes products used, and their ingredients. Through hands-on demonstrations, you learn to create and apply a variety of makeup styles suitable for day, evening, bridal and special events to meet client needs.
This course builds on learning acquired in your first placement. However, you now participate in a work placement of 35 hours in the reverse setting of Work Placement 1 (i.e. if you completed a placement in the Dynamic Designs salon originally then your placement takes place in an Esthetic salon of your choice and vice versa). In WORK 45 you continue to incorporate a variety of specific skills learned from semester one and two classes. This hands-on experience gives you the ability to further refine your skills and knowledge acquired in the program while developing yourself to be employable in the Esthetic community.
In this course you will have the opportunity to perfect the esthetic skills that you have learned in the first semester and practice the ones that you will be learning in the second one. You will be working in the Dynamic Designs salon, under the supervision of instructors, performing services on clients and farther developing your technical, business and interpersonal skills.
Understanding factors that age the skin benefit your own well-being as an Esthetician and the well-being of your clients. This course teaches you about anti-aging products and technologies, nutrition, and exercise, and their effects on the skin. Through hands-on demonstrations and assessments using a variety of advanced technologies, you learn to treat all types of aging skin.
Estheticians perform many complementary procedures that contribute to the healing and maintenance of more invasive procedures performed under the care of medical professionals. This course teaches you about current plastic surgery procedures, correct terminology, and your role as an Esthetician. Through various class activities and discussions, you acquire theoretical knowledge that enables you to be employable in a medical spa environment.
Salon and Spa clients are often seeking refuge and relaxation in a safe and clean environment. Communicating effectively with clients is imperative in customer retention and relationship formation. This course focuses on the development of specific customer service strategies that meet and adapt to individual needs and expectations in relation to a spa/salon environment. Through various in-class presentations and workshops you are introduced to Industry Safety requirements and Legislation and you develop various business communication and promotional documents and processes including but not limited to; brochures, flyers, social media campaigns, resumes, and cover letters.
The demand for the medical Esthetics industry has greatly increased over the past few years creating incredible job opportunities using various advanced skin care technologies. This course focuses on those technologies commonly practiced in medical settings. Through practical and theoretical demonstrations you are trained with the most popular equipment/skills used in this industry including but not limited to; Intense Pulsed Light (IPL), microdermabrasion, skin remodeling system, and the Lumicell Wave 6.
This course is designed to provide you with an understanding of how chemistry is used in the creation of skin care. From the most cutting edge product delivery to the organic locally created beauty movement. You will learn the chemistry necessary to create products and then you will apply these lessons to create your own product! Understanding how chemistry and particular ingredients are used in the development of products for the Esthetics field will provide you with the knowledge to recommend effective skin care regimens to your clients.
This course will provide you with all the skills and knowledge needed to become a successful nail technician. The content of this course covers the principles of manicure, nail anatomy and physiology, tip application and blending, as well as UV gel and Acrylic application. You will also gain an understanding of different artificial nail types, appropriate product use, and chemical composition of products. In addition, you will learn proper salon and spa sanitation procedures in accordance with Health Canada.
This course draws on your learning from Dynamic Designs 2 and 3 to further develop your technical, interpersonal, business, and professional client service skills. When performing all facial and body treatments in this course you incorporate advanced and current trends including but not limited to; chemical peels, specialty massages, specialty masks, etc. Learning activities focus on lab demonstrations and hands-on practice to learn about and acquire client service skills.
In this introductory course, students explore the range of skills and the knowledge required to become successful entrepreneurs. Course content focuses on the development of business ideas, business types, and business planning including feasibility studies and competition analysis, branding, promotion, and an overview of financial tracking.
The esthetic industry continues to grow and advance, and this curse focuses on the non-invasive procedures extending beyond standard skin care and products. Current skin care trends and techniques which are covered in the course include but are not limited to; chemical peels, advanced facial and alternative massage techniques, as well as more holistic and Ayurvedic approaches to the day spa experience. These topics are taught through various in-class activities, discussions, and practical labs which complements the foundational practices of Skin Care 2.
Requirements
Admission Requirements
Ontario Secondary School Diploma (OSSD) or equivalent including the following prerequisites:
Grade 12 English at the C or U level
Grade 11 Math
For OSSD equivalency options, see Admission Requirements.
If you are missing prerequisite courses, enroll in the Career/College Prep program, free for Ontario residents who are 19 years or older.
Kingston
Our Kingston campus has seen significant renovation over the past few years, including a brand new Student Life and Innovation Centre that houses a new gymnasium, fitness centre, pub, and more.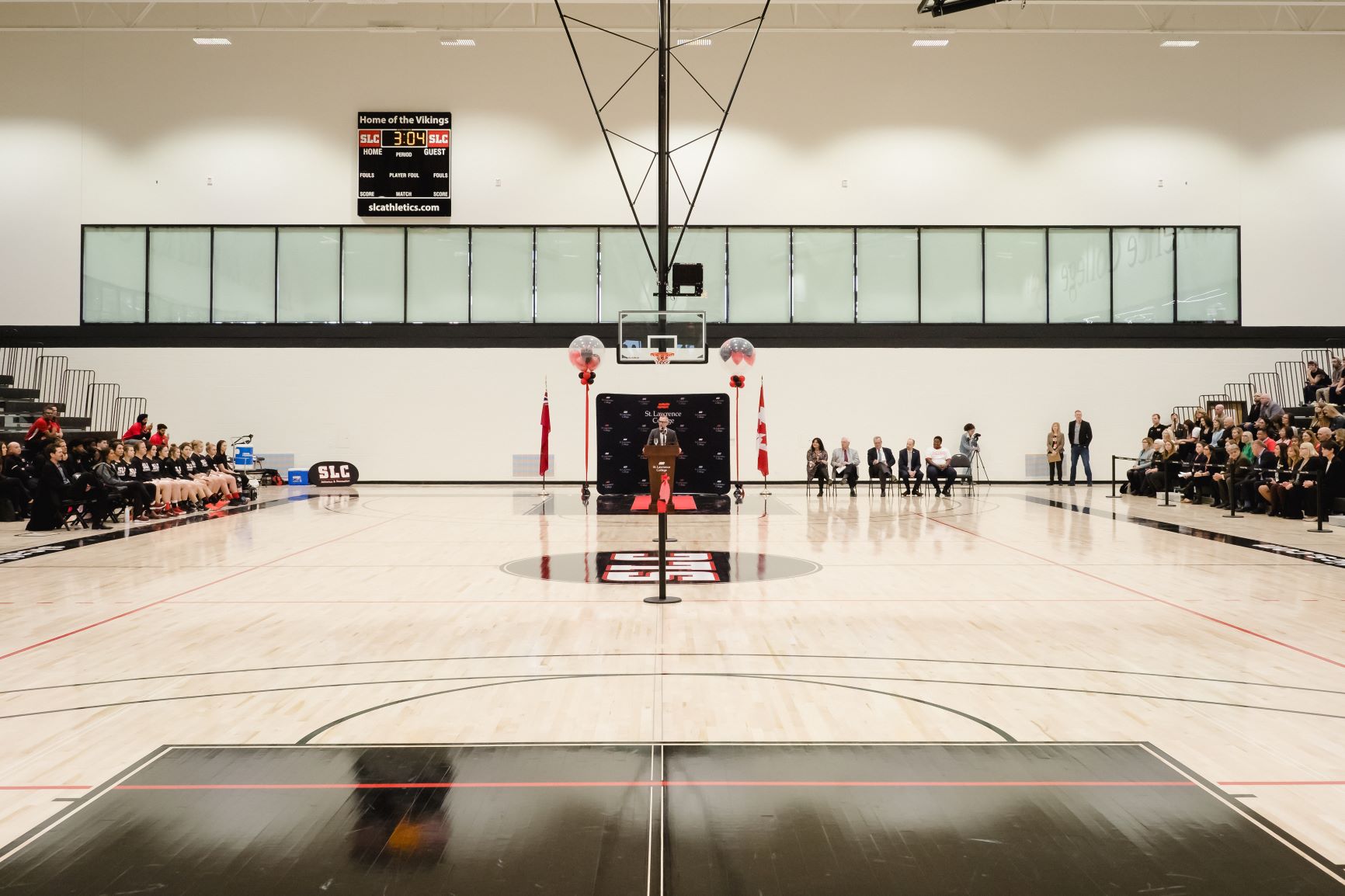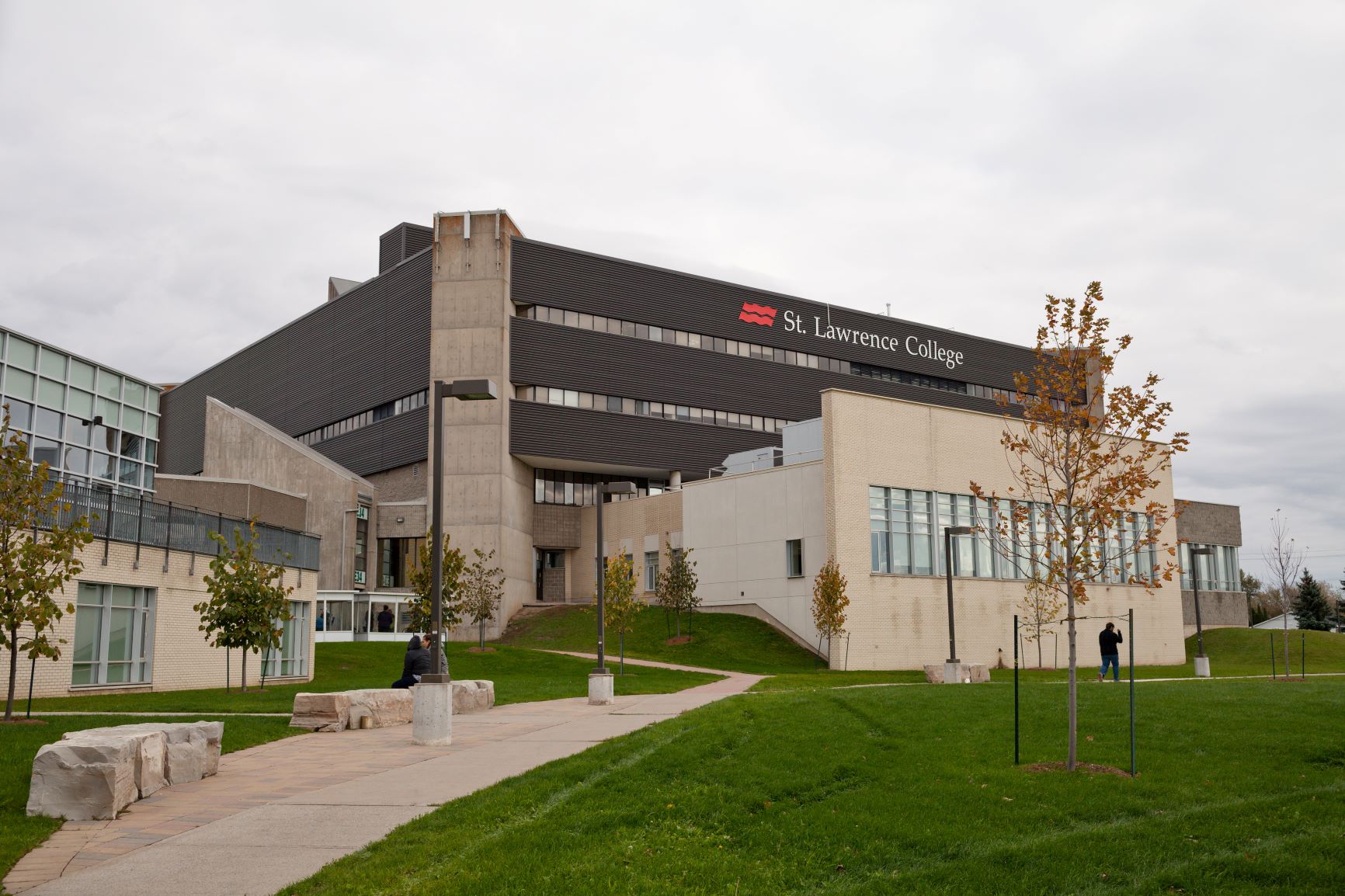 Kingston Campus
Career Opportunities
Employment options are endless as our graduates choose to work and find success in any of the following areas:
Skin Care Specialist
Film or Fashion Makeup Artist
Esthetics or Medical Esthetics Instructor
Makeup Artist
Marketing and retail in cosmetic firms
Nail Technologist
Esthetic business owner
Self-employment or on a consultation basis
Beauty writer
IPL/Laser Technician
Working in a day or destination spa
Working in medical spa clinics
Working alongside Dermatologists and Plastic Surgeons
Salon/Spa Manager
Spa or Medical-Spa Consultant
Manufacturers, distributors, and retailers of beauty products or medical-spa and spa equipment
Health clubs
Testimonials
"My professors proved to be an absolute wealth of knowledge and installed their passion for Esthetics in me. They have been very supporting and amazing mentors even after I completed the program. I can honestly say that the program at SLC has been the foundation of my second career and business, truly an immeasurable asset."
"Just a few months after graduating I was hired in a high-end spa. During a training class at the spa it was obvious that my practical skills and theory knowledge was superior to the rest of the estheticians that had worked in the field for years. Even my employer noticed and made a comment about it."
Placement
You will have two one-week placements of 35 hours each which gives our students the opportunity to acquire both hands-on experience in a spa setting and possible future employment. Many of our students gain part-time employment in the Esthetics field as soon as they have completed their first placement experience.
The students are encouraged to do their placements in an environment and location where they ultimately would be interested in working. A lot of our students have taken their placement in different cities in Canada and overseas.
Other Information
Additional Costs
Books, supplies, and implements are estimated to cost $1,700. Transportation for training at the International Dermal Institute is estimated to be $50.
Program Contacts
Program Contact
Diana Boboti-Senis
dbobotisenis@sl.on.ca
613.544.5400 ext. 1572
Admissions Information
Contact a member of our recruitment team
ask@sl.on.ca
1.800.463.0752 and ask for Recruiting
International Students Contact
international@sl.on.ca
+1 613.544.5400 ext. 5514