Convocation Spring 2022
Kingston
The Leon's Centre – Thursday, June 16 at 6pm & Friday, June 17 at 10am and 3pm
6:00 pm - Ceremony
Business
Advertising and Marketing Communications
Advertising and Marketing Communications Management
Bachelor of Business Administration (Laurentian)
Business
Business - Accounting
Business - Human Resources
Business - Marketing
Business Administration - Accounting
Business Administration - Human Resources
Business Administration - Human Resources (Fast Track)
Business Administration - Marketing
Business Analytics
Business Analytics (International)
Business Fundamentals
Digital Marketing and Communications
Health Care Administration (International)
Hospitality
International Business Management
Law Clerk
Office Administration - General
Office Administration - Health Services
Office Administration - Legal
Office Administration - Legal and Office Administration - Health Services
Project Management
Tourism
Community Services
Autism and Behavioural Science
Behavioural Science
Behavioural Science (Fast Track)
Child and Youth Care
Child and Youth Care (Fast Track)
Communicative Disorders Assistant
Community and Justice Services
Early Childhood Education
Early Childhood Education (Online)
Early Childhood Education (PT Distance)
Honours Bachelor of Behavioural Psychology
Police Foundations
Police Foundations (Fast Track)
Social Service Worker
Social Service Worker (Fast Track)
Therapeutic Recreation
10:00 am - Ceremony
Allied Health
Fitness and Health Promotion
Health Information Management
Medical Laboratory Assistant / Technician
Medical Laboratory Science
Personal Support Worker
Arts Media and Design
Graphic Design
Media Arts Fundamentals
Music and Digital Media
User Experience Design
Interdisciplinary Studies and Pathways
Academic and Career Entrance
Community Integration through Co-Operative Education
General Arts and Science - English for Academic Purposes
General Arts and Science - One Year
General Arts and Science
Pre-Health Sciences Pathway to Advanced Diplomas and Degrees
Pre-Health Sciences Pathway to Certificates and Diplomas
Nursing
Bachelor of Science in Nursing (Laurentian)
Practical Nursing
Registered Nurse Critical Care Nursing
3:00 pm - Ceremony
Applied Science and Computing
Biotechnology - Advanced
Civil Engineering Technology
Computer Networking and Technical Support
Computer Programmer Analyst
Computer Programming and Analysis
Computer Systems Technician
Energy Systems Engineering Technician
Energy Systems Engineering Technology
Instrumentation and Control Engineering Technician
Instrumentation and Control Engineering Technology
Veterinary Assistant
Veterinary Technology
Wind Turbine Technician
Skilled Trades
Carpenter - Level 3 - Apprenticeship
Carpentry Techniques
Cook - Level 2 - Apprenticeship
Culinary Management
Culinary Skills
Electrical Engineering Technician
Electrician - Construction and Maintenance - Level 3 - Apprenticeship
Esthetician
Esthetician (2 year option)
Food Safety and Security Techniques
General Machinist - Level 3 - Apprenticeship
Hairstyling
Hairstylist - Level 3 - Apprenticeship
Industrial Electrician - Level 3 - Apprenticeship
Industrial Mechanic Millwright - Level 3 - Apprenticeship
Mechanical Technician
Plumber - Level 3 - Apprenticeship
Cornwall
Aultsville Theatre – St. Lawrence College's Cornwall Campus – Friday, June 3, 2022
More about Convocation
SLC Convocation FAQs
You can log in to SLC.me to check your graduation status, by clicking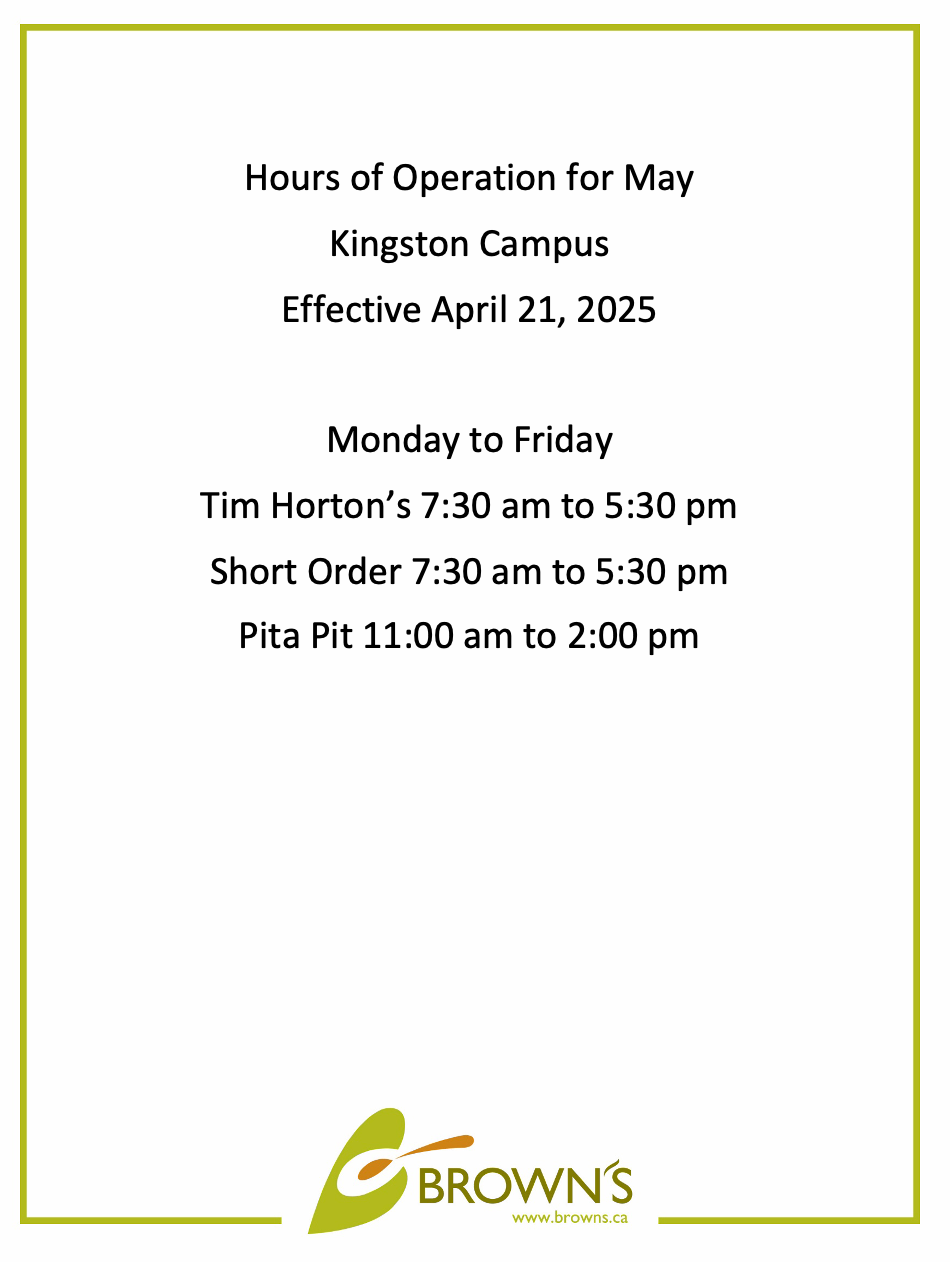 If you successfully completed your program between June 2021, and May 2022, you will be invited to Convocation 2022!
If you are attending Convocation in Cornwall, due to the size of the venue, the guest limit is three.
If you are attending Convocation in Brockville or Kingston, the guest limit is four.
Students cannot reserve more than the allotted amounts of guests for each ceremony.
Extensive work and planning went into celebrating the accomplishments of the Class of 2020 and Class of 2021 that graduated during the pandemic. From celebration boxes and swag to professionally produced virtual celebrations, media campaigns, billboards, and more, we offered graduates opportunities to celebrate their accomplishments, to the best of what was possible during COVID times.
SLC Alumni is working on plans for in-person gatherings to celebrate the Class of 2020 and Class of 2021 this fall. Watch your email for more information. Please ensure your contact information is current by updating your alumni record at https://www.stlawrencecollege.ca/forms/alumni-record-update-form."
The virtual ceremonies for the Classes of 2020 and 2021 are still available, here:
All ceremonies will be live-streamed on the day of the ceremony and will be available for viewing following the ceremony. The ceremony link will be available on the St. Lawrence College website, on the day of the ceremony.
On the Convocation Registration Form, there will be an accessibility section where you can request the accessibility requirements you would desire. Alternatively, you can email convocation@sl.on.ca with your or your guest's accessibility requirements
Please contact International Office, they will be able to assist you with a letter!
International Office Email – international@sl.on.ca
There will be a small after convocation celebration with photo opportunities with your peers and faculty and a few other surprises!
Yes, guests can bring cameras and recording devices but are asked to remain in their seats.
Ceremonies in Brockville and Cornwall run approximately one to one and half hours. Kingston ceremonies run approximately two to two and a half hours.
Gowns, Attire, and Photos
Graduates will be provided with regalia when they arrive at the ceremony. You must return the gown following your ceremony.
There will be a professional photographer at Convocation who will be taking photos of graduates. In order to avoid disruption during the ceremony, guests are asked to stay seated and only take photos from their seats.
In order to receive their photos, graduates will receive proofs to the email they provided as part of their registration. Students will only pay if they choose to order photos.
If you are unable to attend convocation
Credentials will be available to be picked up at your respective campus one week following the ceremony. After that, credentials will be mailed to the address on your student account. Please ensure your address is up to date.
For all other information:
Please be sure to visit the Convocation section of the website by clicking here. If the information you require is not already posted on the website, you can email convocation@sl.on.ca or phone the Convocation Team at 613-544-5400 extension 1848.
WELCOME TO THE ALUMNI FAMILY
We are a network of over 100,000 St. Lawrence College graduates, living in over 75 countries around the world. St. Lawrence College alumni make incredible contributions to communities, industries, and individuals every day.
Check out the new alumni pages on the website to learn about the lifelong benefits of being part of the SLC alumni community, including:
Discounts and perks, including discounted insurance
Communications, including past issues of the Voyageur magazine
Programs and activities
Opportunities to support the College
Join Currents SLC, our alumni hub and connect with us on Facebook, Twitter, Instagram and LinkedIn for all the latest news and offerings.
Stay in touch; we love hearing from our grads. #SLC_Alumni