Overview
Do you love all things science? Investigating questions? Setting up experiments? The Biotechnology Advanced program at St. Lawrence College is a predominantly hands-on, laboratory, and practical based course. As a student you will perform genetic assays, investigate contaminated soil and water, determine food-borne illnesses, clone for proteins, ferment antibiotics, and create plant hybrids.
According to Statistics Canada, Biotechnology is one of the fastest growing global industries with Canada providing a strong and growing employer base in the biotech sector necessitating the demand for well-trained laboratory personnel. Our program employs contemporary molecular biology, microbiology, immunology, chemistry, biochemistry, fermentation and protein technology, applied genetics, cell culture, environmental and analytical instrumentation labs that offer practical training in all aspects of biotechnology with a focus on the hands-on applied skills that ensure our students are ready for immediate integration into the work force. The final 14-week semester of our program is dedicated to providing a real-world learning opportunity by placing our students in a research or industrial work site as an entry-level Biotechnologist.
Study in Ireland: earn a Degree in one year
Graduates of the Biotechnology Advanced program can turn their advanced diploma into a Bachelor of Science (Honours) in Medical Biotechnology degree in one year (two academic semesters) in Ireland at the Institute of Technology Sligo.
Program Details
Credential
Ontario College Advanced Diploma
Open for international students
Program Highlights
Biotechnologists:
Perform DNA genotyping for disease diagnostics and forensic analyses
Genetically engineer bacteria for bioremediation and plants for phytoremediation
Conduct world class research in order to identify and combat diseases such as HIV, COVID-19, cancer and rabies
Develop new antibiotics to combat drug resistant pathogens or new and emerging diseases
Craft beer, wine, cheese and other food products
Produce therapeutic drugs
Research and design new assays and control methods for environmental contaminants/pollutants
Oversee the Quality Control/Quality Assurance programs that ensure food, beverage and pharmaceutical safety
Utilize microbial processes to produce 'green' alternative fuels
Use molecular and biochemical tools to assess and monitor the ecology of endangered species
Program Outline
2021-2022
This is an introductory course for Biotechnology students, covering the biological, physical and chemical principles of the cell with reference to energy flow, structure and function, anatomy, reproduction, genetics and cell diversity.
This is a laboratory-lecture integrated course where the student is introduced to a suite of practical skills that are fundamental to the Biotechnologist. Focus is placed on laboratory techniques that reinforce GLP (Good Laboratory Practices), aseptic techniques, protocol research, team building and documentation. Students explore materials from four (4) topic areas: Basic Laboratory Skills, Microscopy, Molecular Biotechnology and Tissue Culture where opportunities are provided to implement a variety of methods, techniques and analyses used in contemporary Biotechnology.
This course is designed to introduce students to aspects of chemistry that are applicable to the variety of disciplines that comprise the field of Biotechnology. Key topics include inorganic chemistry, atomic structure, periodic table, chemical bonding, nomenclature, ionic and covalent compounds, reaction kinetics, stoichiometry, phases of matter, solutions, acids and bases, and associated mathematical operations.
This laboratory based course introduces students to the use and maintenance of common chemistry/laboratory reagents, tools and equipment. Emphasis is placed on laboratory safety including the Workplace Hazardous Material Information System (WHMIS), preparation of solutions, calibration curves and titrations. Quality Assurance and Quality Control practices are introduced. Students acquire the knowledge and the skills to operate basic laboratory equipment, handle a variety of reagents, and the capacity to proceed to more complex laboratory procedures.
This course covers the use of Microsoft Office as commonly found in a technology environment to prepare basic written documents and to solve numeric problems as well as using applications to build models for assisting in solving technical problems.
Prerequisites: None
This course is designed to enhance fundamental numeracy skills and to provide the necessary scientific mathematical skills for students in biotechnology programs. Biological and laboratory applications are emphasized with topics such as: use of a scientific calculator, calculation of solutions and dilutions, unit conversion, absorption calculations, graphing of data, linear regression techniques, and use of algebra and logarithms in laboratory calculations and formulas.
In this course, students develop mathematical skills for solving applied problems in biotechnology. Students learn techniques for interpreting problems and translating them into relevant mathematical equations. An emphasis is placed on using basic algebraic and calculus techniques to solve equations and functions as they apply to the scientific field.
Prerequisite(s): MATH 141
This lecture-lab integrated course is designed to explore methods in analytical chemistry that are applicable to a variety of laboratory, industry, and research settings. Theoretical aspects of analytical methods such as high performance liquid chromatography, gas chromatography, mass spectrometry, inductively coupled plasma, ultraviolet and visible spectroscopy, infrared spectroscopy, atomic absorption, fluorescence spectroscopy and radiological detection methods are discussed in parallel with practical applications in the laboratory.
Prerequisite(s): CHEM151
This course introduces students to aspects of chemistry that are applicable to the variety of disciplines that comprise the field of Biotechnology. Students explore the major organic functional groups, nomenclature and important reactions of the organic compounds. An introduction to the principles of biochemistry is provided. In addition, current topics in applied chemistry are examined.
Prerequisite(s): CHEM98
This course covers the theory associated with plants and their use as research organisms, phytoremediators, GMOs and bioproducers. Topics include: basic plant anatomy and physiology, isolation of explants and establishment of callus and suspension cultures, hydroponic growth, protoplasts and embryo culture and plant genetic engineering techniques for initiating hybrids and GMOs. This course provides an introduction to various experimental techniques that will be carried out later in the program.
Prerequisite: BIOL150
This is a laboratory-lecture integrated course where participants build upon several previously learned theories, applications and Good Laboratory Practices (GLP) fundamental to Biotechnology. Students continue to expand upon materials in a diversity of topic areas including Microscopy, Histology, Molecular Biotechnology and Tissue Culture where opportunities will be provided to select and implement various methods, techniques and analyses used in contemporary Biotechnology.
Prerequisite: BIOL154
This course is designed to help students develop and practice the communication skills needed to succeed in college and workforce environments. Emphasis is placed on improving foundational communication strategies-reading, writing, listening, and speaking—and on developing research and critical thinking skills.
This is a laboratory-lecture integrated course that introduces students to the basic principles of microbiology: structure, classification, ecology, nutrition, physiology, control and genetics of bacteria and viruses. Basic principles of epidemiology and immunity are also introduced. Students practice laboratory methods used in microbial isolation, growth, identification, enumeration and control.
Prerequisite(s): BIOL 201 OR BIOL 155
This course introduces basics concepts in environmental science and related biotechnological topics. Students explore the characteristics of natural ecosystems and the anthropogenic needs and impacts. An emphasis is placed on understanding government regulations, guidelines, and certifications (e.g., Ontario Water/Wastewater Certification Office). Laboratory operations, including accreditation requirements, sample collection and preparation, are investigated. Water quality, including testing and treatment of drinking and waste water, is explored in detail in the context of biotechnology applications. Waste management and site assessment and remediation are introduced. Included are an examination of both local and global issues with respect to human influences on ecosystem stability.

Prerequisite(s): BIOL156
Co-requisite(s): BIOL355 + BIOL356
This course introduces various practical applications of environmental biology. Students apply theoretical knowledge to investigate topics such as bioremediation, water quality, and biofuels through practical experiments and applied laboratory techniques. Students use industry standard laboratory procedures and equipment to test environmental water and soil properties.

Prerequisite(s): BIOL156
Co-requisite(s): BIOL254 + BIOL 356
The focus of this course is on environmental chemical analyses, government regulations and standard methods used for sample collection, preparation and analysis. Students are introduced to record keeping and sample management in the form of chain of custody. A special emphasis is placed on water quality standards and monitoring in a field setting. Students apply quality assurance and control strategies to support valid laboratory analyses of environmental samples, according to accreditation standards.

Prerequisite(s): INST1
Co-requisite(s): BIOL254 + BIOL 355
In this course, students learn and apply the principles for continuous improvement, Good Laboratory Practices (GLP), Good Manufacturing Practices (GMP) and Hazards Analysis Critical Control Points (HACCP) in order to aid in laboratory documentation, regulatory acts and compliance activities significant to the biotechnologist, service contracts, equipment purchasing and inventory control. In addition, students explore biotechnology-related product-development in order to articulate key concepts in entrepreneurship.
Prerequisite(s): BIOL155
This is a laboratory-lecture integrated course where participants learn and apply the theory and techniques associated with the isolation, purification, quantification, manipulation and characterization of nucleic acids. Topics include extraction of plasmid and genomic DNA, restriction endonuclease digestions, plasmid mapping, polymerase chain reaction (PCR), genotyping, molecular diagnostics, and bioinformatics. GLP (Good Laboratory Practices) is an underlying theme throughout the course and will be evaluated via laboratory notebooks, scientific reports and practical examinations designed to assess laboratory skills.

Prerequisite(S): BIOL202
This is a laboratory-lecture integrated course where the student learns to apply regulatory standard protocols to analyze food for microbes and their metabolic products, to preserve foods using chemical and physical processes to meet industry and governmental guidelines. Students apply industry standard protocols to complete food quality assessments.
Prerequisite(s): BIOL153
This is a laboratory based course where participants will further build upon previously learned analytical chemistry and instrumentation oriented topics and theories. This course focuses on methods used to analyse material and products from the pharmaceutical and food industries. Separation, purification, characterization and identification of active pharmaceutical agents, preservatives, contaminants, and food ingredients using instrumentation are practiced. The use of these methods in quality control and quality assurance is examined.

Prerequisite(S): INST 1
This course introduces the application of statistical methods in collecting, tabulating, analyzing, presenting and interpreting data to students in the field of biotechnology. Major topics include: data description and presentation, summary measures, probability, the normal distribution, sampling, hypothesis testing, regression and correlation, and quality control.
Prerequisite(s): MATH 145
In this course, students learn a variety of practical skills that prepare them for placement and enable them to better meet the needs of their work experience site.
The lecture component introduces the student to federal and provincial laws and regulations governing the use of animals in science and teaching, principles of Standard Operating Procedures (SOPs), animal health and welfare, lab animal disease, zoonotic diseases, euthanasia and biosafety standards and guidelines with relation to laboratory animal facilities. This is achieved primarily by self-study materials and assignments.

The laboratory component emphasizes safe and humane handling techniques and health monitoring. Through mock scenarios, students have the opportunity to practice the theory of aseptic injection techniques and other technical training that are required when working laboratory animals such as rats and mice.
This course introduces students to the history of bioethics, relevant ethical theory and contemporary bioethical issues related to such activities as stem cell research, GMOs, animal research and harassment both in the workplace and as a consequence of working in the field of Biotechnology. This course promotes responsible and ethical practices for novel technologies in the biological sciences as well as engage social responsibility regarding the utilization of biotechnological applications in the fields of health care, food and agriculture, industry and the environment.
The first part of the course is structured to provide students with awareness of the values, assumptions, beliefs, theories and principles that provide a framework of bioethical decision-making. The second part of the course provides an opportunity for students to examine and dissect various contemporary, controversial bioethical issues and trends using the knowledge that they have gained in the first part of the course.


Prerequisite(s): LABS250
This is a lecture-laboratory integrated course that focuses on molecular cloning, alternative PCR (polymerase chain reaction) processes, RNA isolation and purification, bioinformatic tools, mutation analysis and diagnostics. Throughout the course, the emphasis is on the practical aspects fundamental to genetic engineering and recombinant DNA technologies.

Prerequisite(s): BIOL251
Co-requisite(s): BIOL353 + BIOL359 + BIOL240
In this course, the student learns to implement regulatory standard protocols to produce bench-top through to large-scale food and beverages, pharmaceutical products, metabolic and alternative fermentation products utilizing industry standards of quality assurance, Hazards Analysis Critical Control Points (HACCP), Good Manufacturing Practices (GMP) and quality control. This course also introduces the basic requirements for practical fermentation processes including industrial level standard operating procedures (SOPs) for up and downstream processing. Laboratory experiments include methods to produce, process and purify major commodities such as pharmaceuticals, enzymes and beverages.

Prerequisite(s): BIOL356
Co-requisite(s): BIOL 350 + BIOL 359 + BIOL 240
This course focuses on the principles of isolation, propagation, characterization and preservation of animal and plant cell lines. A variety of culture techniques are examined and performed including media preparation, maintenance of in vitro cells lines, plasmid transfection, clone selection by limited dilution and protoplast fusion hybridization of plant based somatic cell lines.

Prerequisite(s): BIOL250
Co-requisite(s): BIOL350 + BIOL240 + BIOL353
This course explores advanced topics in immunology and epidemiology. Students perform a variety of immunoassay techniques in the laboratory in the context of disease research, environmental toxicology, antibody production, and vaccine development. Emphasis is placed on the utility of immunological assays as diagnostic tools.

Prerequisite(s): BIOL355
Co-requisite(s): BIOL 350 + BIOL 359 + BIOL 353
Students develop a variety of professional skills and organize materials in order to prepare them for the workplace and enable them to better meet the needs of their placement site. Students research placement sites and state their placement preference based on an assessment of their own learning needs and abilities. Students build cover letters and functional scientific résumés, utilizing self-assessment strategies. Students must demonstrate that they are eligible for work placement by completing all of the compulsory organizational criteria and training for the college as well as any requirements specific to a chosen placement site. Students correspond with placements sites to secure their work experiences.
In this course, students participate in a real world learning (RWL) environment. The work experience (placement) semester is designed to provide the opportunity for the student who has successfully completed their college courses in semesters one (1) through five (5) inclusive to apply their knowledge and skills in an actual RWL environment. The student participates in the operations, processes and protocols found in a biotechnology related workplace site.

This course is designed to immerse the student in a working laboratory and/or industrial facility and promote the successful integration of curriculum elements of performance in an applied setting. This opportunity affords students with the chance to access equipment and/or processes that may not have been accessible in the programme, promotes opportunities for specialization and provides for increased exposure to the industry and job potentials in a wide variety of fields associated with Biotechnology. The student has the opportunity to integrate theory and practice as well as to develop a professional network and reflect on their future career paths.
Prerequisite(s): Completion of all Semester 1-5 courses.
Requirements
Admission Requirements
Ontario Secondary School Diploma (OSSD) or equivalent with the following prerequisites:
Grade 12 English at the C or U level
Grade 12 Math at the C or U level; MTC4C recommended
Grade 11 or 12 Chemistry at the C or U level
Grade 11 or 12 Biology at the C or U level
For OSSD equivalency options, see Admission Requirements.
If you are missing prerequisite courses, enroll in the Career/College Prep program - free for Ontario residents who are 19 years or older.
Prerequisites
It is expected that students entering the program will have WHIMS (Workplace Hazardous Information Management System) Training prior to entering the program or within the first two weeks of the program through the college.
Health Requirements
The health of each applicant accepted into the program must be such that you can:
cope successfully with the program of instruction, including the field placement experience
meet the health requirements of field placement settings.
IMMUNIZATION - COMMUNICABLE DISEASE requirements
Completion of the IMMUNIZATION - COMMUNICABLE DISEASE FORM is a MANDATORY condition
for your clinical/practical placement. THIS FORM IS YOUR RESPONSIBILITY.
Download your IMMUNIZATION - COMMUNICABLE DISEASE FORM (pdf)
Questions regarding completion of this form can be submitted to: Immunizations@sl.on.ca
Note: Full-time students coverage for vaccines received on or after September 1, can be claimed under the Student Sickness & Accident Insurance Plan.
Fees
2021-2022
Tuition
Program Fees
Ancillary Fees
Total
CAD
Tuition
Program Fees
Ancillary Fees
Total
Fees are estimates only. Tuition is based on two semesters.
Tuition fees are subject to change pending confirmation of provincial Ministry Funding rates for 2021-2022.
Tuition
Program Fees
Ancillary Fees
Total
CAD
Tuition
Program Fees
Ancillary Fees
Total
Fees are estimates only. Tuition is based on two semesters.
Tuition fees are subject to change pending confirmation of provincial Ministry Funding rates for 2021-2022.
Kingston
Our Kingston campus has seen significant renovation over the past few years, including a brand new Student Life and Innovation Centre that houses a new gymnasium, fitness centre, pub, and more.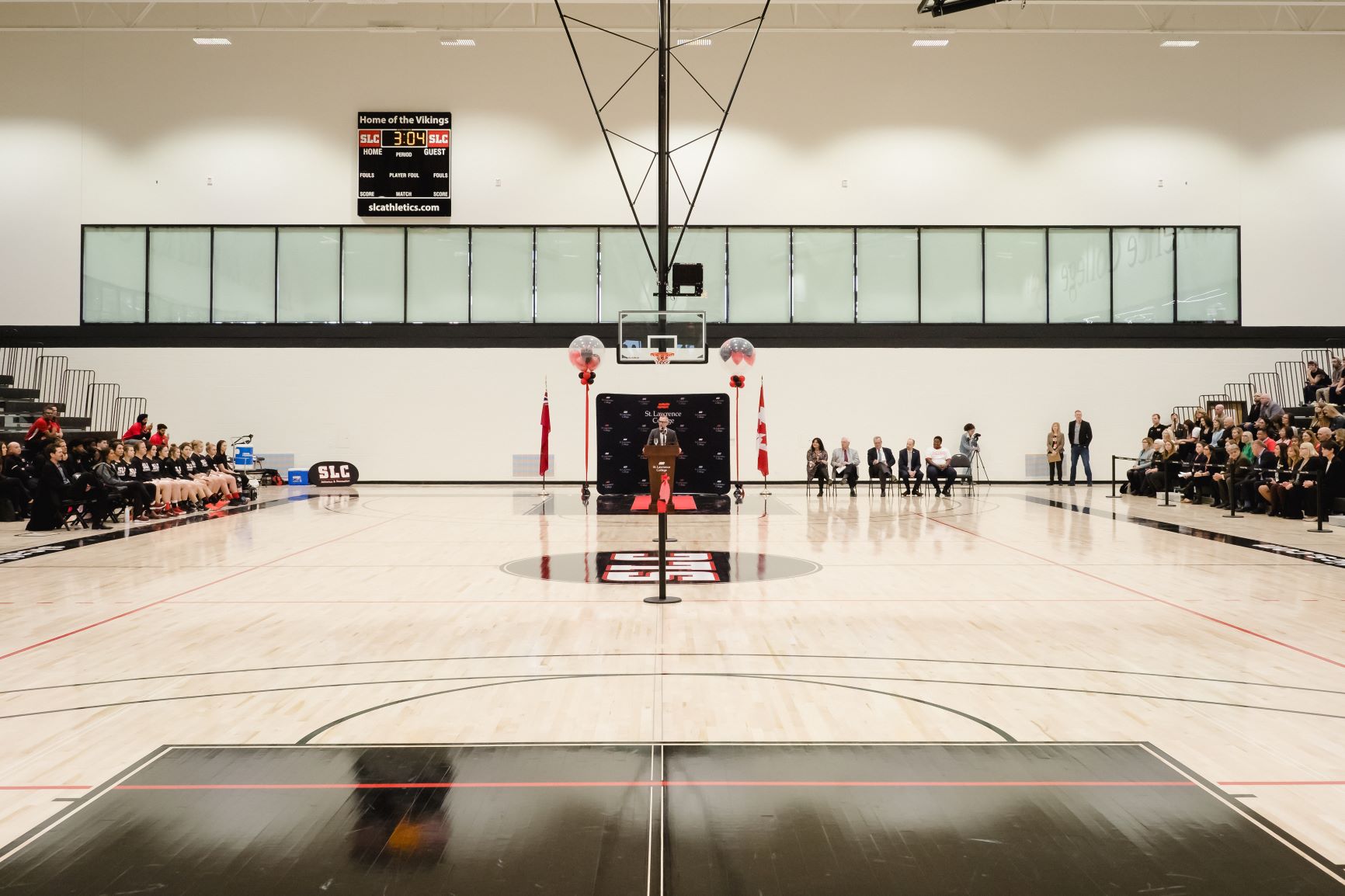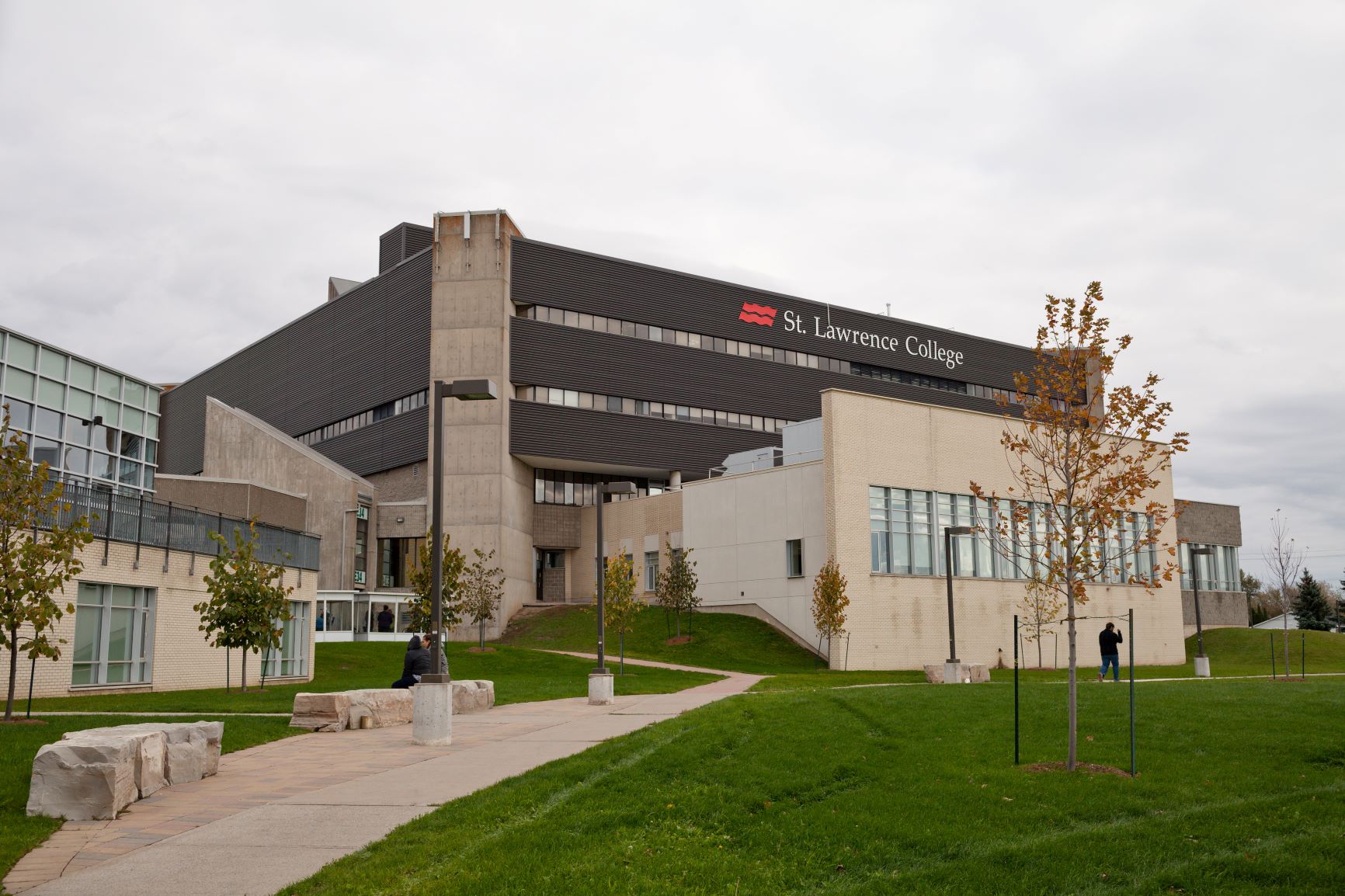 Kingston Campus
Career Opportunities
Biotechnology may be the best career for you if you are interested in:
A career that allows you to work in science from a hands-on perspective
Working to solve a broad variety of agricultural, medical, and environmental issues
An education that prepares you for a broad spectrum of science-related jobs
An advanced diploma that is part of an international growth industry and that provides you with direct pathways to earn a university degree
Biotechnology graduates are employed in:
Academic research laboratories e.g. disease and medical research, ecology, bioremediation, genomics and proteomics
Commercial research, development and production of biological products such as pharmaceuticals, foods, alcoholic beverages, bulk chemicals and bio-pesticides
Microbiological, chemical and instrumental analyses of raw materials and finished products
Environmental protection through waste management, detection of soil and water contaminants/pollutants and application of bioremediation techniques. Graduates are eligible to take the OWWCO (Ontario Water/Wastewater Certification Office) exams
The possibilities are endless!
Testimonials
"Shortly after graduating, I got a job at Queen's University as a laboratory manager. My employer has been consistently impressed with the education I received at St. Lawrence College. I can't recommend this program enough!"
"The placement has been an invaluable opportunity and experience. I am so lucky that I was able to participate in so many projects that helped improve my confidence and my lab skills. I look forward to continuing my education in Ireland at IT Sligo for the BSc in Medical Biotechnology as well as to the awesome career that I will have doing so many things that I love!"
"All of the professors had extensive background in what they taught, and many of them split their time between teaching and doing current research in their field. They were up-to-date with all the latest techniques and equipment, and always had time for any student who had a question, or just wanted to talk. "