Overview
Medical Laboratory Assistant/Technicians are important members of the health care team. Interacting directly with patients, they perform ECG's and collect blood samples for laboratory analysis.
Inside the laboratory they assist other professionals by sorting and preparing samples for testing, operating laboratory equipment, performing basic laboratory testing under supervision, and managing data in computers.
This program includes two semesters of learning in our classrooms and laboratories followed by a final 4 weeks of field placement occurring inside the laboratories of partner hospitals and private institutions. The College arranges this and students are expected to finance clinical placement costs (tuition, travel, room and board).
Quick Facts about the Medical Laboratory Assistant/Technician Program
Click here for Quick Facts about the program, with input from current students!
Program Details
Credential
Ontario College Certificate
Open for international students
Program Outline
2020-2021
This course covers basic body chemistry, and the physiology of the major body systems with particular emphasis on structure versus function. Students will be introduced to links between how the body works and the clinical laboratory tests that may be used to diagnose disease.
This course introduces topics in mathematics, chemistry, and instrumentation of importance to Medical Laboratory Technicians. The course emphasizes the practical application of these topics. Students use a scientific calculator to perform mathematical problems in laboratory mathematics and chemistry.
This course introduces Medical Laboratory Technician students to common computer applications and uses, and develops the skills required for their role in the laboratory.
This laboratory-theory integrated course demonstrates and emphasizes proper and safe techniques when using a variety of laboratory equipment. This course provides foundational applied skills preparing the student for more complex and varied laboratory activities in the second semester of the program.
This course introduces students to the role of the Medical Laboratory Assistant / Technician within the laboratory. Students learn laboratory management including hierarchy, Quality Management, Standard Operating Procedures, Safety Legislation and the Acts directly affecting their profession. Professionalism and ethics in healthcare are also discussed.
With the use of a workbook, students learn the medical terminology required for a medical laboratory setting. Topics include determining the meaning of common suffixes and prefixes, the meaning of common medical abbreviations and symbols, and translating medical language into common English.
This course provides EKG theory and one hour of practical demonstration. Material includes anatomy, physiology and conduction system of the heart, basic cardiac signs and symptoms, basic rhythm interpretation, EKG lead placement and practice, patient education, machine operation and troubleshooting of results. Professionalism is discussed, particularly informed consent, confidentiality and ethics.
This laboratory-lecture integrated course introduces the student to the clinical chemistry laboratory. It covers topics such as diagnosis of disease using various clinical chemistry laboratory methods, proper sample collection for a variety of blood and body fluid procedures, and correct preservation of patients' samples. Students also practice the technical skills to build a foundation for a career within the clinical chemistry laboratory.
This laboratory-lecture integrated course is a study of blood and its cellular elements. It provides basic theoretical principles upon which the practice of clinical hematology is based. The labs provide students with the application of methods to support future work in a clinical laboratory.
This laboratory-lecture integrated course provides the theory behind and theopportunity to practice the skills necessary to assist in an anatomical pathology labsetting. These include routine fixation, decalcification, tissue processing,embedding, cutting and staining of histological and cytological samples.
This laboratory-lecture integrated course shows students how to perform various blood collection techniques and identify the safety hazards and legal implications of these collections. The methods for collection, preservation, transport and handling of all body fluids and tissues is discussed.
This laboratory-lecture integrated course introduces the various types of microorganisms identified in clinical microbiology. Common staining and culturing procedures used to detect and isolate microorganisms and sterilization/disinfection methods utilized in the laboratory setting are studied.
Field placement provides an opportunity for students to demonstrate entry -to -practice technical and professional competency while applying skills in the practice setting. Under supervision, students collect blood samples, and handle information, equipment and specimens inside the laboratory. Through the deliberation of assigned topics online, the student demonstrates reflective practice and professional growth.
Requirements
Admission Requirements
Ontario Secondary School Diploma (OSSD) or equivalent, including the following prerequisites:
Grade 12 English at the C or U level
Grade 12 Math at the C or U level
Grade 11 or 12 Biology or Chemistry at the C or U level
For OSSD equivalency options, see Admission Requirements.
If you are missing prerequisite courses, enroll in the Career/College Prep program - free for Ontario residents who are 19 years or older.
ADDITIONAL REQUIREMENTS
WHMIS training must be completed prior to attending laboratory classes.
Minimum CPR Level BLS (Basic Life Saving) & Standard First Aid training up to date for placement - Semester 5. Students are responsible for arranging and paying for this.
Mask fit testing is required prior to placement and is arranged by the program.
Immunization records including Hepatitis B immunity status must be submitted prior to the start of the program.
RECOMMENDED BACKGROUND
Students must be able to demonstrate effective written and verbal communication skills in order to demonstrate competency with clients and co-workers.
Successful students have an aptitude for biological sciences, strong organizational skills and pay attention to detail.
Experience with computers is an asset.
Health Requirements
Immunization - Communicable Disease Requirements
Completion of the Immunization - Communicable Disease Form is a mandatory condition for your clinical/practical placement. THIS FORM IS YOUR RESPONSIBILITY.
Download the Immunization - Communicable Disease Form
Questions about completing this form can be sent to immunizations@sl.on.ca.
Note: Full-time student coverage for vaccines received on or after September 1 can be claimed under the Student Sickness & Accident Insurance Plan.
Other Requirements
Criminal Background Check:

Applicants are advised that Criminal Background Checks (CBC) and Vulnerable Sector Checks conducted by the Canadian Police Informa­tion Centre (CPIC) are required for placement. Certain criminal convictions may prevent participation in placements and pro­gram completion. Applicants with criminal records must advise the Associate Dean/ Campus Dean and/or the Coordinator of the respective school prior to applying to the program or upon receiving the charge during the school term as applicable.
Fees
2021-2022
Tuition
Program Fees
Ancillary Fees
Total
CAD
Tuition
Program Fees
Ancillary Fees
Total
Fees are estimates only. Tuition is based on two semesters.
Tuition fees are subject to change pending confirmation of provincial Ministry Funding rates for 2021-2022.
Tuition
Program Fees
Ancillary Fees
Total
CAD
Tuition
Program Fees
Ancillary Fees
Total
Fees are estimates only. Tuition is based on two semesters.
Tuition fees are subject to change pending confirmation of provincial Ministry Funding rates for 2021-2022.
Kingston
Our Kingston campus has seen significant renovation over the past few years, including a brand new Student Life and Innovation Centre that houses a new gymnasium, fitness centre, pub, and more.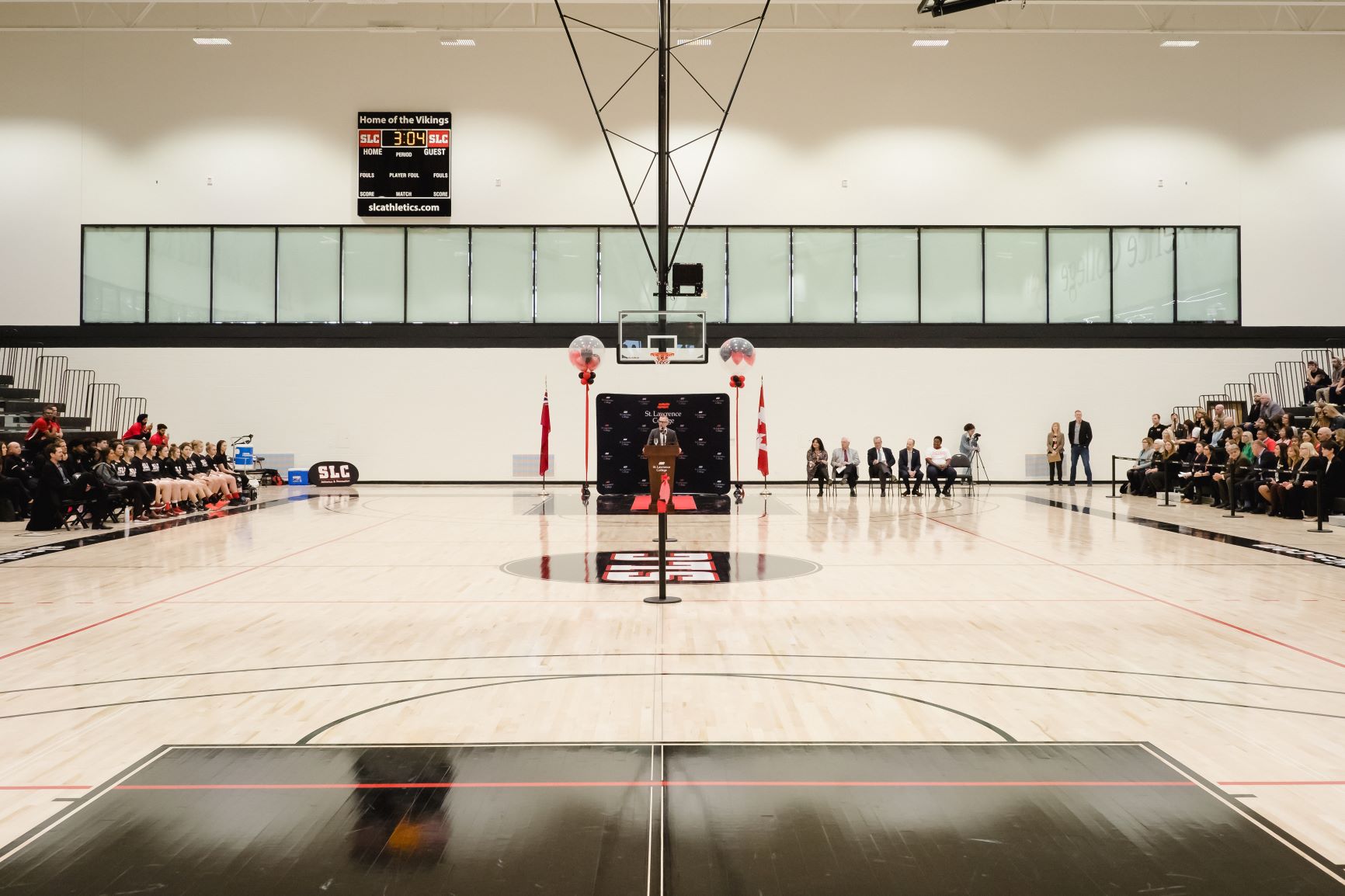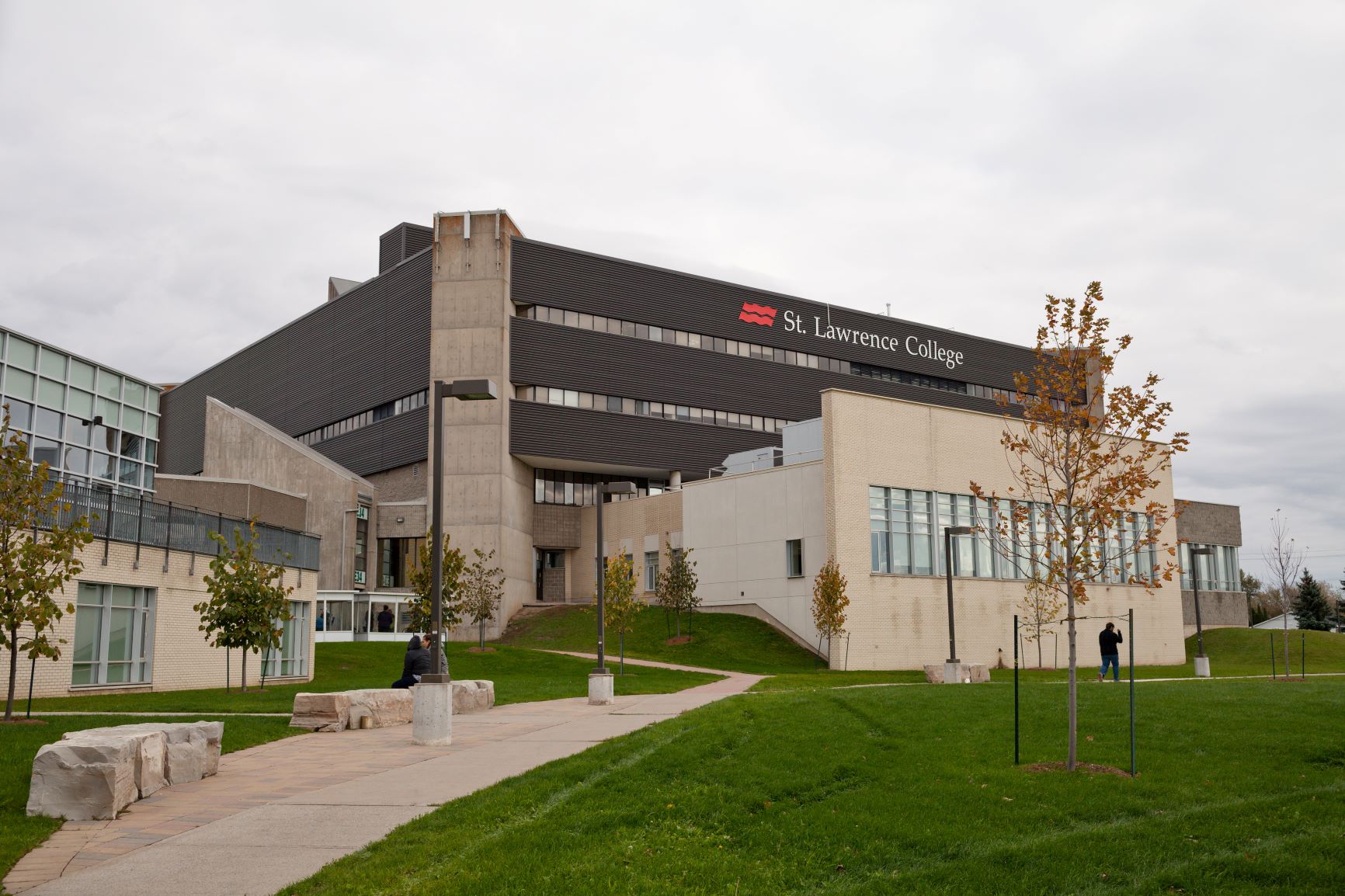 Kingston Campus
Career Opportunities
Graduates of our program are qualified to write the Ontario Society of Medical Technologists (OSMT) and the Canadian Society for Medical Laboratory Science (CSMLS) certification exams for Medical Laboratory Assistant/Technician. To learn more about being a Medical Laboratory Assistant / Technician (MLA/T) visit the following websites:
Canadian Society for Medical Laboratory Science (CSMLS)
Ontario Society of Medical Laboratory Technologists (OSMT)
This allied health program is accredited by: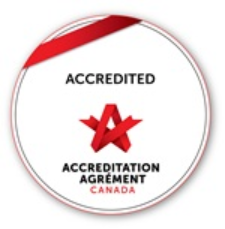 Graduates find job opportunities mainly in hospital laboratories and with private laboratory companies. Additional opportunities exist in health clinics and public health laboratories.
Placement
SPF/Faculty arrange placements
Program Coordinator schedules placement
Complete SLC Placement requirements
6 Training Modules
Student Declaration/Oath of Confidentiality
Student Covid 19 Waiver
Student Placement Facilitator (SPF) Support
Complete agency specific requirements
CPIC - VULNERABLE SECTOR
Immunization
First Aid
CPR
Infection control training
Mask fit
Hospital Training Modules
Health Literacy (BSCN/PN only)
Questions:
Website: www.placementatslc.ca
Other Information
WSIB Coverage:
Students from health sciences program on placement are covered by Workplace Safety and Insurance Board (WSIB) coverage in the event of an incident. To be eligible:
A student must be currently registered in the program;
The placement must be sanctioned by the educational institution;
The student must not be paid for the placement.
Program Contacts
Program Contact
Shari Batson
SBatson@sl.on.ca
613.544.5400, ext. 1219
Admissions Information
Contact a member of our recruitment team
ask@sl.on.ca

1.800.463.0752 and ask for Recruiting


International Students Contact
international@sl.on.ca
+1 613.544.5400 ext. 5514