Important information
All students are welcome to apply for an official SLC student card. They will be sent by mail to your home/campus residence address.
Note: student ID cards are required to access the library, printing, residence, meal plan, test centre, any secured labs/classrooms, and more.
How do I Apply for an SLC Student ID card?
New Students: you can complete the Student ID Card submission form and upload a photo once your tuition deposit has been paid.
Returning Students: you can complete the Student ID Card submission form and upload a photo for a lost/damaged card once you have paid your current year's deposit.
Section 1: Complete all questions with the information requested.
Section 2: Upload photo (100mb or less)
Submit form (once per student)
Please follow the guidelines listed below:
All photos will be subject to review by Student Services.
If your photo is rejected, you will receive an email notification asking you to upload another photo that meets the criteria mentioned below.
Your photo should be professional and passport-appropriate (but you can smile!)
This will be your Student ID throughout your tenure at SLC.
Once you have successfully submitted your photo, you will not be able to upload another photo unless your original photo is rejected. If you have any questions regarding photos, please email: StudentIDCards@sl.on.ca
Photo Criteria:
Make sure your photo HAS the following:
a plain, neutral background with good lighting.
is cropped to the face and shoulders.
is in colour.
is in portrait orientation, and in focus.
frames your face looking straight on (not turned or tilted), with eyes open (glasses removed, if necessary).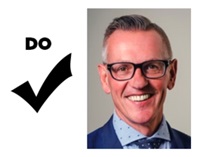 Make sure your photo DOES NOT have the following:
other people, animals, or objects in sight.
hats or sunglasses.
glare on glasses.
exaggerated expressions.
photo filters and edits.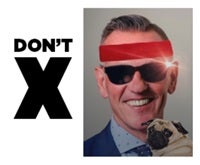 STUDENT ID CARDS
General Identification
Your card can be used as identification for athletic events, pubs, elections, weekend access, test rooms, computer labs, etc.
Library Borrowing Privileges
Your card must be presented and scanned by the library staff every time library materials are checked out.
Health Insurance Coverage at Pharmacies
During the school year, you must present your card at the pharmacy, as your claim secure number is located on the back of your card.

During the summer months, you may make a claim by using the claim form, which is available through our local campus Health Centre or through Student Services.

Health insurance coverage is available to full-time students only.

For more information, see slc.me entitled "Student Insurance" or visit www.wespeakstudent.com.
Meal Plan
You can load your card with funds in order to access a cafeteria meal plan. See your local cafeteria staff for details.
Residence
When you live in residence, your card must be presented and scanned in order for you to enter the main doors of the residence.
Photocopying/Printing
You can load your card with funds at the St. Lawrence College Bookstore in order to add additional printing and photocopying to your account.
Lab Access (Kingston Only)
Your card must be scanned at the door in order to gain access to specific labs on campus.
Fitness Facilities
Brockville & Cornwall campuses - your card must be presented and scanned at the door to gain access to the fitness facility.

Kingston campus - your card must be presented and scanned at the door to gain access to the SHAC.

This card also gives you unlimited access to the local Kingston Family YMCA's.
Bus Pass (Kingston Only)
Possessing a SLC Student ID card does not allow students to travel on Kingston Transit; a separate bus pass is required.
Students who purchase a Kingston Transit bus pass will receive an email from the Digital ID 123 Card App with instructions for downloading and activating your virtual pass. You will then present your pass by showing your phone screen when required to access Kingston Transit.
Learn more about purchasing a Kingston Transit bus pass.
Using your Card - Part-time Students
General Identification

Library borrowing privileges

Meal plan (min. of $10 must be applied)

Photocopying/printing
Student Card Policy
It is for your personal use and is valid only until the expiry date displayed on the front of the card

You are responsible for returning the card if asked to do so

You should carry your SLC Student ID card at all times on any St. Lawrence College campus

If you are asked by an authorized person (e.g. security staff) on campus for identification, you must produce your card immediately

Your SLC Student ID card is not valid if defaced or damaged

Any attempt to obtain a SLC Student ID card fraudulently or any improper use of the card will be dealt with under the Student Code of Conduct (see slc.me for Code of Conduct)

Use of the card for any of its functions by any person other than the one named on the card is prohibited
It is the responsibility of the person named on the card to keep it in good condition and working order

If you lose your card, take the time to search for it thoroughly, as there is a charge for a new one and a refund cannot be given if the old card is found
Any lost/damaged cards can be replaced for a fee of $20.00, payable with Student Services

Do not punch a hole in your student ID card, as this will damage the card and you will be required to purchase a replacement card
If you have a meal plan on your lost card, it is your responsibility to inform the campus cafeteria it is lost as they can put a hold on your meal plan.

Once you have a replacement card, take the replacement card to your campus cafeteria and have the balance remaining transferred to your new card.
The SLC Student ID card is an identification card. Possession of a false or altered card is a serious offence, which may result in confiscation of the card and/or disciplinary action
Student Card Do's & Don'ts
Keep your card safe

Keep your card in a plastic holder or sleeve, as you must pay a $20.00 replacement fee if your card is damaged

Keep your card with you at all times on campus
Expose your SLC Student ID card to excessive heat, moisture, or magnetic sources including other magnetic strip cards

Allow your SLC Student ID card to move freely in your bag, case, or pocket as the card can crack or bend

This damages the card, which will then have to be replaced at your expense

Don't punch a hole in the card as this will damage the card and it will not work properly with access or meal plan
Card holders are available in the bookstore for purchase