Brown's offers a convenient, pre-paid, declining balance Meal Plan program to all students and staff. Student participants save 13% sales tax on most purchases. Meals and snacks can be purchased at any Brown's locations on your campus by presenting your Student ID Card to the cashier. Your purchase will be automatically deducted from your Meal Plan balance.
Our Meal Plan assures healthy, convenient, well-balanced meals, with accommodation for food allergies and dietary requirements. To discuss your special requirements, please visit the office of the Food Services manager in the main dining area or contact them at:
Karen Robertson
Operations Manager
Browns Dining Solutions
613.544.5400 ext 1560
KLRobertson@sl.on.ca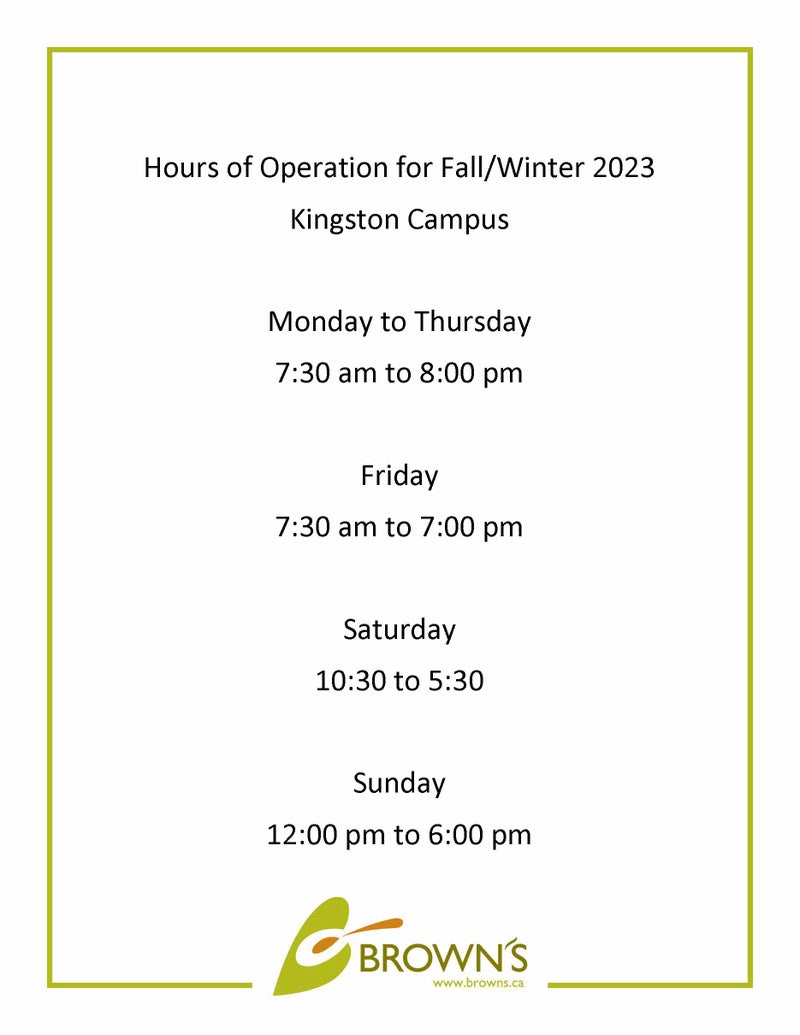 Allyson Cordy
BrownsFoodsBrockville@sl.on.ca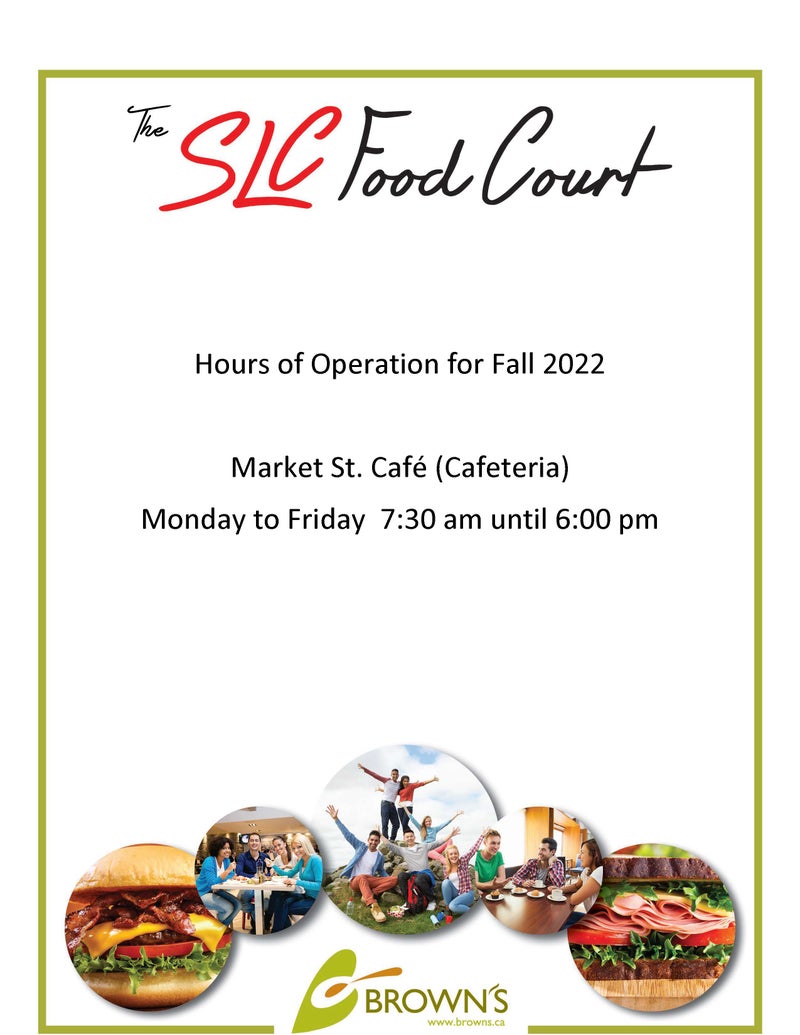 Lorraine Smith
Lsmith@sl.on.ca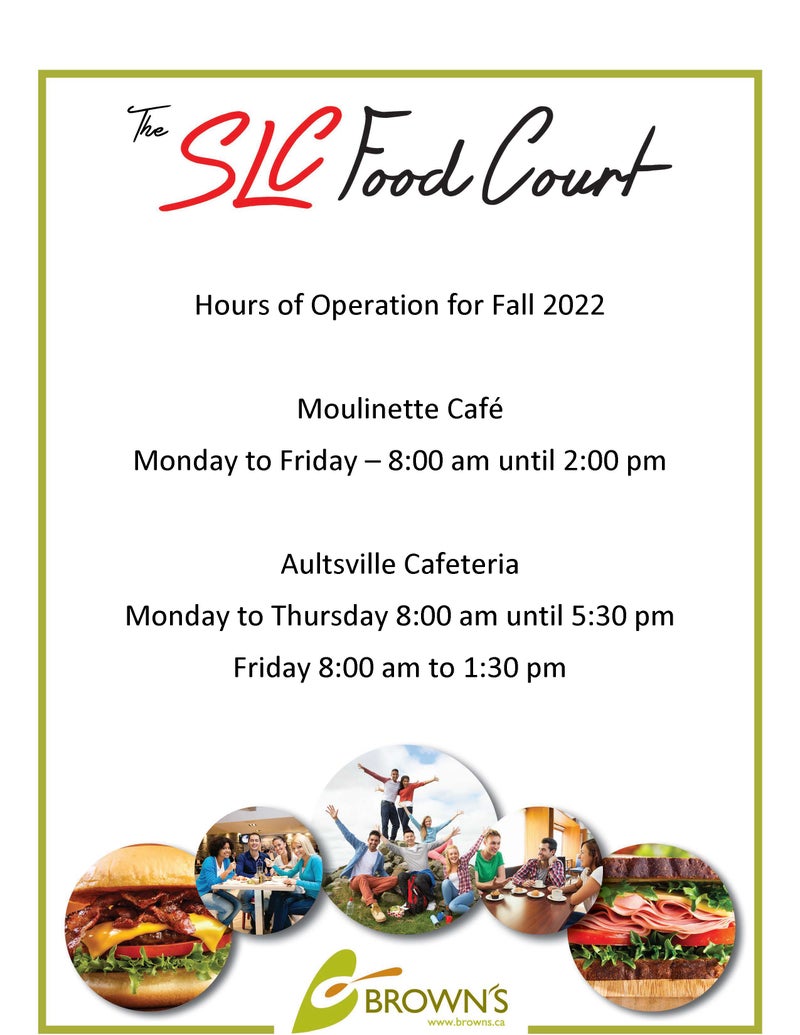 Stations
Muffins, pastries, scones, gourmet cookies, squares, cakes, and fresh fruit.
Daily feature salads including couscous with fresh vegetables, rotini pasta with veggies and fresh herbs, spinach with red onion and orange sections, as well as standard salad selections.
A delicious range of grab and go options prepared on-site that includes trendy new menu items such as gluten free egg bites, veggie sushi, mac & cheese bowls, smoothie bowls and our own power bowls and bento boxes - the perfect nutritious "all-in-one" meal. Also, our new packaging and cutlery is all biodegradable or compostable!
Continental breakfast specials, traditional breakfast menu, and fresh cinnamon buns, bagels, and muffins.