Overview
Organizations of all sizes depend upon the successful completion of projects to survive and remain competitive. Successful Project management controls every aspect of the project from initial concept through design, actual task completion and implementation. Resource allocation, time and cost control are essential elements to be managed to prevent overruns.
This one-year Ontario College Graduate Certificate Program prepares graduates for this rewarding managerial career in the field of Project Management. Project Management is a highly sought discipline that involves the application of knowledge, skills and techniques to execute projects effectively and efficiently. Project managers are in high demand across all industries.
Students will develop a critical understanding of the ten knowledge areas according to "A Guide to the Project Management Body of Knowledge" (PMBOK® Guide). Students will acquire the creative, practical, and advanced expertise that contributes to the effective management of the critical elements required to ensure overall project success. This course is interactive and takes a hands-on approach to learning.
Program Details
Start Date
January, September
Credential
Ontario College Graduate Certificate
Open for international students
Program Highlights
An Experienced and Engaged Faculty
Exploring current trends in Project Management
Each student receives a 1-year membership to PMI
Program Outline
2020-2021
In this course, students learn the foundational principles for project management. Students learn contemporary methodologies for managing projects based on project management industry standards. Students cover a foundation of all project management knowledge areas and learn foundational strategies, tools, and techniques that are used for managing projects successfully.
In this course students gain an understanding of the tools and techniques required to manage projects. The course follows the methodology of managing projects as recommended by the Project Management Institute, (PMI). Students explore the principles and concepts of project scope, managing project scope shift while maintaining quality outputs from each phase of the project.
In this course, students discover how to identify the major elements of a project, break them down to a task level and create a network diagram of the tasks in chronological order with dependent tasks identified. Project Management Institute defines the Critical Path as students will work on several project management scenarios to develop WBS diagrams, Network diagrams and Critical Paths.
Project Management Software is critical in managing today's complex projects. Students develop an understanding of leading project management application software (MS PROJECT) by creating Gantt Charts, Network Diagrams, Resource and Cost data. Students also examine the essentials of project planning and documentation of key project management elements. Students learn how to set project baselines and post various activities to tasks to effectively manage and report project status.
Communication during all phases of a project is one of the most important factors that will ensure project success.
Effective communication consists of technical and interpersonal skills that are equally important as it relates to clearly conveying a message and ensuring it is understood.
Students will develop strong technical skills in the form of basic grammar principles and writing styles, developing and presenting project related materials, and essential public speaking skills.
Students must also possess strong interpersonal skills and learn not only how and what to communicate but they must learn how to demonstrate good listening skills, be patient and empathetic as required by the situation, manage conflict and develop a conflict resolution strategy so as to achieve consensus in the least stressful manor.
Throughout the various stages of project development project leaders will engage stakeholders and will learn how to communicate their findings so as to secure commitment on various project related outcomes.
Students also learn how to retrieve information from various sources to aid in project development, execution, and implementation and follow up.
Communication during all phases of a project is one of the most important factors that ensure project success. Students learn not only what to communicate but how to communicate information between project participants and stakeholders. Early stages of project development require project leaders to communicate to aid in decision making and commitment from all stakeholders. Students also learn how to retrieve information from various sources to aid in project development, execution, and implementation and follow up.
Project Managers must have the ability to identify and assess project risks, mitigate threats and capitalize on opportunities.
Risk Management provides the means to manage uncertainty and increase the likelihood of meeting project objectives by identifying potential threats to project success. Threats can be external, (competition, economy, global conflicts), or internal, (personnel changes, changing priorities, financial uncertainties).
Students apply risk management processes of identification, analysis, response and control to manage risk throughout the phases of the project lifecycle. Actual case studies will be provided to help students recognize the process followed by organizations during threats to project success. Through project activities, students also analyze and apply the various tools and techniques, develop strategies, and creative-thinking and problem-solving skills to minimize risks and maximize opportunities. Students create schedules, risk and contingency plans for each phase of the project life cycle.
Successful project management involves engaging the right people and developing relationships at all levels of the organization.
Strong technical and interpersonal skills are essential attributes of a successful project manager.
This course covers the many aspects of dealing effectively with people.
Project Managers must be technically competent as it relates to the day-to-day management of human resources and should be proficient at recruitment, interviewing, goal setting, managing team performance, training, and termination of team members. Project Managers must also possess strong interpersonal skills and be dynamic leaders, team builders, self-managers, strategic thinkers, achievement-oriented, and relationship builders.
Students will learn how motivation, coaching, performance management, team building and managing conflict are critical issues in a project environment.
Students will also learn how to identify and manage stress within the project and the impact that stress can have on the overall project outcomes.
Change is inevitable and when it happens during the execution of a project the impact can be profound. Organizational structures change, human resources change, economic status can change and project managers must be prepared to manage and minimize the impact on the project. Project outcomes may be reduced, modified, expanded or even terminated. The project manager must be able to anticipate these changes, recognize when they are happening and develop plans to steer the team in the new direction while maintaining positive attitudes among all stakeholders. This course introduces the student to the principles of change management within the project management life-cycle.
Organizations are continually searching for better more international sources of parts and materials. This often involves formal projects comprised of multi-functional teams. Economic, political, social issues all play a role in this decision making process.
All aspects of project management including time, cost, and resources both human and non-human will be covered in this course introducing the student to the issues of multi-functional teams and international sourcing.
This course also utilizes real world case studies, hands-on role playing to teach the students the value that procurement can have on projects.
In this course, students work in teams on case studies related to all elements of managing projects. Students will be responsible for all aspects of the project including project definition, Work Breakdown Structure, Network Diagrams, Critical Path and establishing the Project Baseline. Once baseline is set student will involve recording task transactions affecting time, cost and human resources. Students are required to formally report project status to a faculty team on a regular basis.
Requirements
Admission Requirements
Applicants to the prograrm must have a Ontario College Diploma, an Ontario College Advanced Diploma or a degree from a recognized college or university.
Applicants must submit transcripts verifying previous academic qualifications and experience from recognized institutions. All documentation must be submitted in English.
Applicants must be fluent enough in English to understand the instructors and technical language used during each course. An acceptable score on an English proficiency test is required to be considered for admission:
TOEFL - A minimum score of 83- internet-based test (IBT).
IELTS - Required score of 6.5 overall with minimum 6.0 in each section
CAEL - Overall score of 60 is required for admission
Fees
2021-2022
Fees are estimates only. Tuition is based on two semesters.
Tuition fees are subject to change pending confirmation of provincial Ministry Funding rates for 2021-2022.
More details coming soon!
Tuition
Program Fees
Ancillary Fees
Total
CAD
Tuition
Program Fees
Ancillary Fees
Total
Fees are estimates only. Tuition is based on two semesters.
Tuition fees are subject to change pending confirmation of provincial Ministry Funding rates for 2021-2022.
Cornwall
Our Cornwall campus has a brand new library, new health simulation labs, renovated student common areas and more to make your transition to college life an easy one.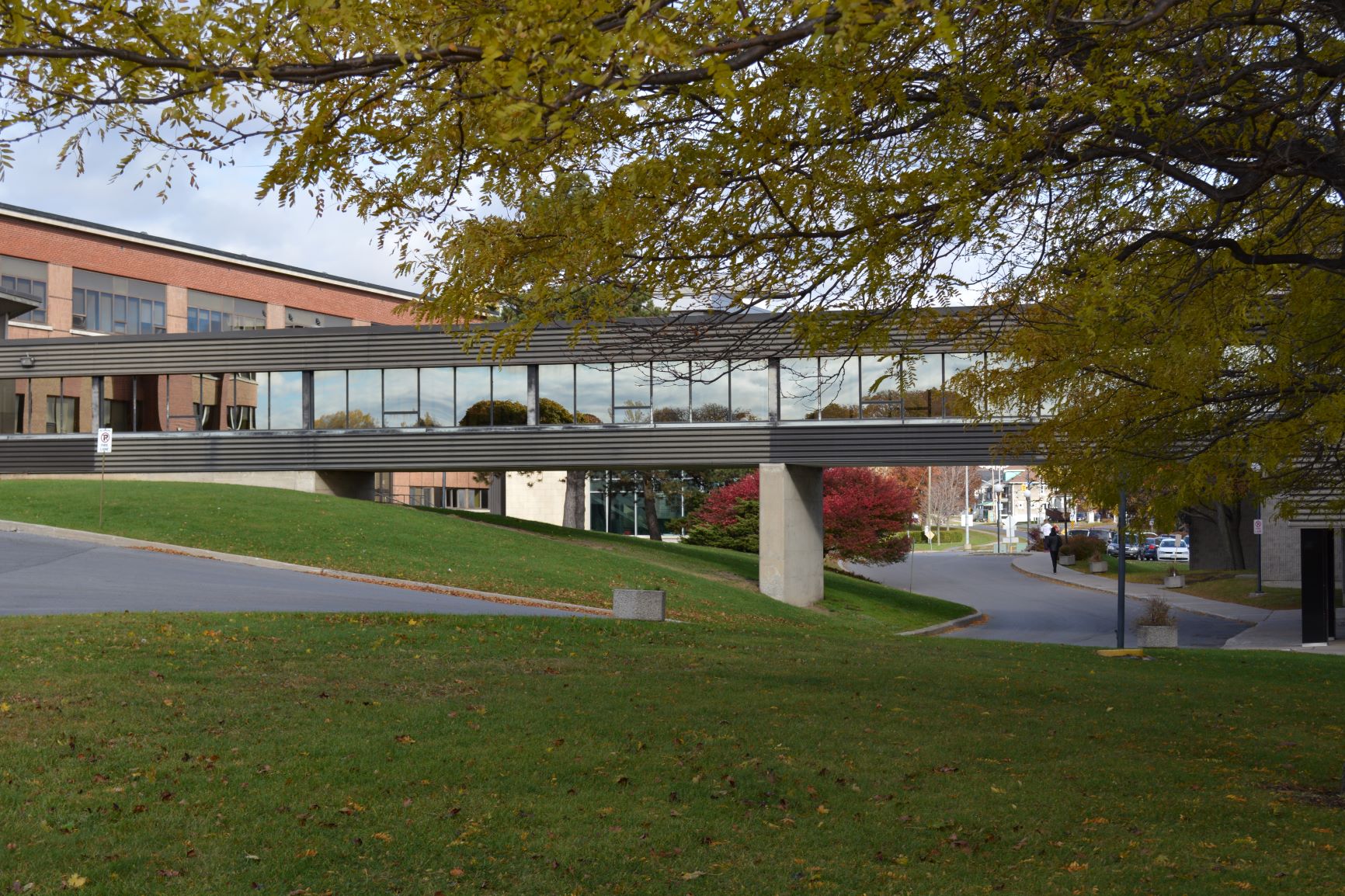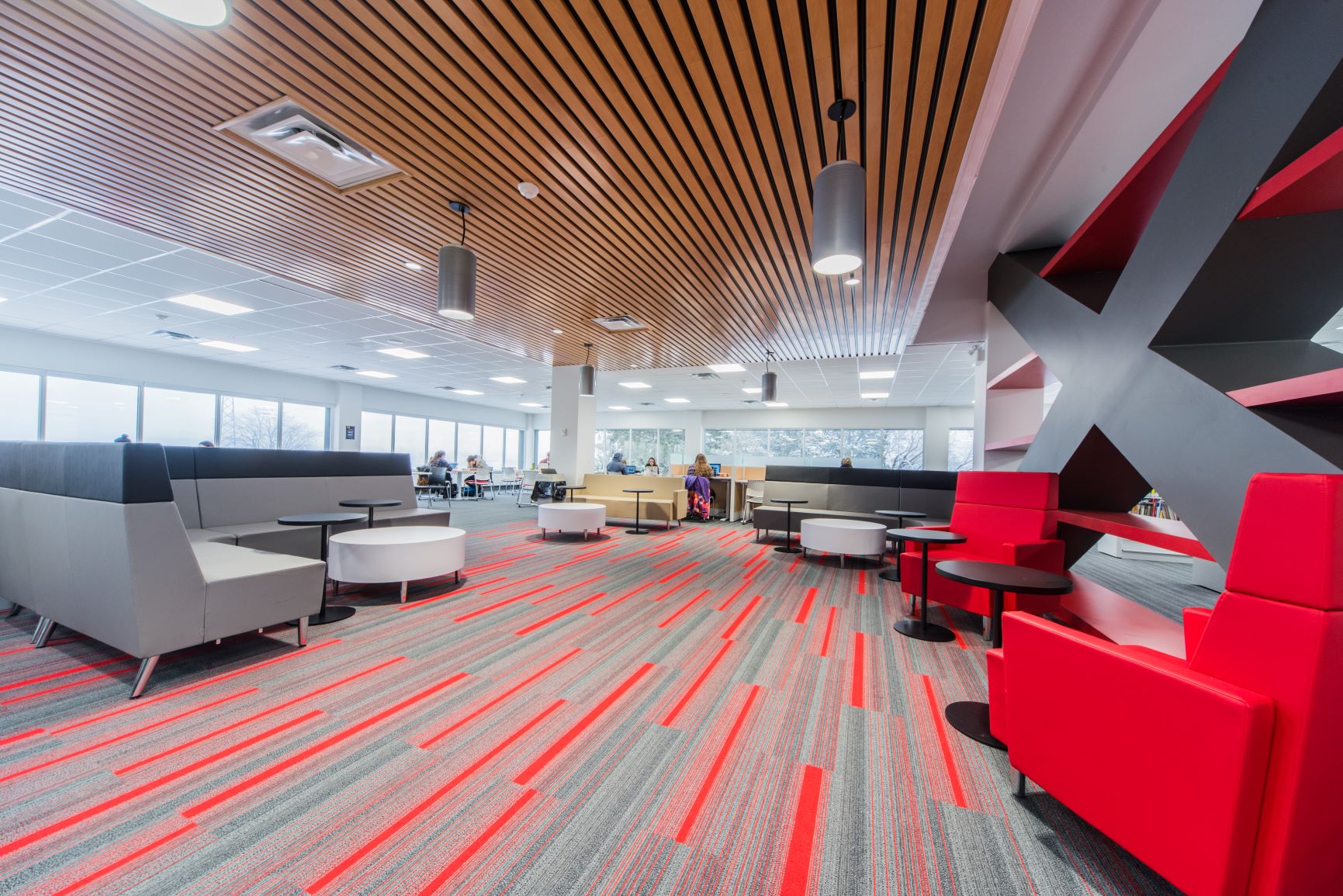 Cornwall Campus
Career Opportunities
Career opportunities in Project management are endless. Various career paths such as; computer and information systems, construction and design, real estate, finance and auditing, community development, not for profit and health, and research, among others, offer graduates a wide range of opportunities in project management roles.
Program Contacts
Admissions Information
Contact a member of our recruitment team
ask@sl.on.ca
1.800.463.0752 and ask for Recruiting

International Students Contact
international@sl.on.ca
+1 613.544.5400 ext. 5514