Overview
The supply chain is one of the most essential sectors of the Canadian economy, involving about 767,000 workers from a range of occupations and industries. The success of this sector in meeting its human resources and labour-market challenges has the potential to positively influence the future of Canada, and the quality of life that we all enjoy (Canadian Supply Chain Sector Council).
This graduate certificate program builds on the student's previous education and work experience and introduces all facets of supply chain management and logistics from a theoretical and practical perspective. Program participants are provided with a comprehensive understanding of the principles and techniques considered essential for employment in this sector and benefit from an integrated field placement opportunity upon completion of the course work.
Program Details
Start Date
May, January, September
Credential
Ontario College Graduate Certificate
Open for international students
Program Highlights
Students from SLC's Supply Chain Management program have had the opportunity to participate in the SCMA Student Case Competition for several years. Working in a team, students explore a scenario pertaining to a supply chain problem. The teams develop recommendations based on their research, data analysis, and study of financial implications, and present their solution to a panel of industry and academic judges. The case competition allows students to enhance their academic skills by applying concepts, tools and techniques of supply chain and operations to solving a real world business problem.
Related News Article
St Lawrence College + Rose Rocket (www.roserocket.com): Working together to build future generations of the trucking industry
Rose Rocket teamed up with St Lawrence College's Supply Chain Management program to help support an educational program that simulates working at a trucking company and encouraging students to pursue a career in transportation.
Program Outline
2023-2024
This course assists students in developing their professional impression, thereby aiding them in the acquisition of future employment. Students develop job search skills and learn to use acquired program knowledge when meeting with potential employers to showcase their abilities. Students learn how to develop professional written documentation as well as develop their oral communication skills.
This course teaches advanced topics in analysis, manipulation, and interpretation of data using current software. Data analysis software is a powerful decision- making tool for managers helping them to solve complex business problems. Students learn specialized functions to increase business efficiency. Emphasis is given to real world examples including business facility capacity allocations, forecasting demand, aggregate planning and ordering simulations.
This course presents the different modes of transportation used to move freight and products from raw materials to finished goods into the hands of the end-user. Proper use of the right mode or combination of modes ensures freight arrives on time at an appropriate cost. Students realize each transportation mode has strengths and limitations and will be able use that information to make recommendations that increase utilization, financial, and operational efficiencies. The financial impact regarding the influence of technology and the need for optimal planning with head-hauls, back-hauls, and reverse logistics will be explored.
The procurement of raw materials, goods, equipment and services is an integral component of any business. Managing long-term relationships with critical suppliers is an important part of the procurement process. The acquisition of supplies must consider material availability, quality, costs, compatibility, security, ethics and timing so the reputation of the business is not negatively impacted. In this course students examine and apply strategic sourcing methods used to enhance both supply chain flows and financial performance.
In today's demanding and ever-changing business environment, leadership has become even more significant in the evolving world of Supply Chain Management. Supply Chain Managers oversee the overall supply chain and logistics strategy of the organization in order to increase productivity, maximize resource and technology utilization while maintaining good working relationships. This course provides a detailed overview of the role of a supply chain leader and focuses on the key skills required to be successful in that role.
This introductory course exposes students to the nuances of conducting business in the international market. Students explore globalization, technology, and the steps required to establish or expand business operations internationally. Students consider the need to mitigate risks when working in international markets. This course illustrates the skills required of managers to lead, motivate, communicate, and negotiate with individuals in different countries who have different attitudes with respect to work, achievement, change, time, and success.
In this course, students learn the foundational principles for project management. Students learn contemporary methodologies for managing projects based on project management industry standards. Students cover a foundation of all project management knowledge areas and learn foundational strategies, tools, and techniques that are used for managing projects successfully.
In this project-based course, students develop a clear pathway to their future careers. Students self-assess their knowledge, skills, and competencies in order to build a professional career portfolio. Students develop a plan for their continuous professional development in order to grow their portfolio as they progress through their chosen fields.
Prerequisite(s): CARE5003
The influence of technology and movement of products in a global economy has exposed businesses to an increase in risk. In this course, students examine the need for business continuity plans and use an examination of risk strategies to proactively deal with internal and external risks. Students learn about risk management tools and techniques that are used to limit risk affecting the operation, quality and financial performance of businesses. The concepts such as the use of single, sole, and multiple suppliers are explored from a risk perspective.
Supply chains are impacted by the realities of the global business environment and the various complexities involved in international trade. Through lectures, discussions, projects, presentations, and content delivered from a Canadian perspective, this course helps students to recognize issues and to prepare for the new international business realities.
Prerequisite(s): MGMT 5004
Data is valuable for making solid decisions when properly collected and analyzed. This course prepares students to gather, describe, and analyze data, to assist them with decision-making in respect to operations, risk management and financial matters. Students will also learn forecasting techniques to see long-term implications of their interpretations of the information.
Sustainability is a multi-facet concept impacting everything from the environment, business continuity, and the maintenance of best practices. In this course, students explore sustainable concepts from sourcing raw goods from ethical suppliers, to moving them throughout the supply chain in a manner that reduces our carbon footprint, and ensuring business practices continue to have a positive impact on the operational and financial reputation of the business. Students discover the role of technology in facilitating integrated supply chains, the new frontiers of digital supply chains, and the opportunities for increased global traceability. Students explore the relationship between business and society while challenging the balance between ethics and capitalism that managers in the supply chain need to deal with daily.
Prerequisite(s): MGMT 5009
Efficiencies are derived from optimal warehouse design and layout including the reduction of inefficient moves, reduced damages and improved employee working conditions. This course looks at the complexity of matching the optimal inventory and materials management to ensure that the proper balance between production and capacity are reached. Students examine the inter-relationship with planning, procuring, storing and providing the appropriate material of right quality and quantity at the right place and time. The cost of storing, security, handling freight along with the risk of damage, pilferage and obsolesce all impact the balance of inventory and material management.
In this course, students complete a placement experience at an organization. By contributing to identified projects and tasks identified by the organization, students apply the knowledge, skills, and values developed during the supply chain program.
Prerequisite(s): MGMT5019 + MGMT5001 + PROJ5001
In this course, students work in teams on a real-world, simulated, or case-based project in supply chain management. This course will combine aspects of all the courses in the program together. Students work through the various challenges associated with managing a supply chain project. Students are responsible for all aspects of the project and formally report project status to faculty on a regular basis. All projects will be presented in a formal document and in a formal presentation at the end of the semester.
Prerequisite(s): MGMT 5019 + MGMT 5001 + PROJ 5001
Requirements
Admission Requirements
Ontario College Diploma or University Undergraduate Degree
Fees
2023-2024
Tuition
Program Fees
Ancillary Fees
Total
CAD
Tuition
Program Fees
Ancillary Fees
Total
Fees are estimates only. Tuition is based on two semesters.
Tuition
Program Fees
Ancillary Fees
Total
CAD
Tuition
Program Fees
Ancillary Fees
Total
Fees are estimates only. Tuition is based on two semesters.
Cornwall
Our Cornwall campus has a brand new library, new health simulation labs, renovated student common areas and more to make your transition to college life an easy one.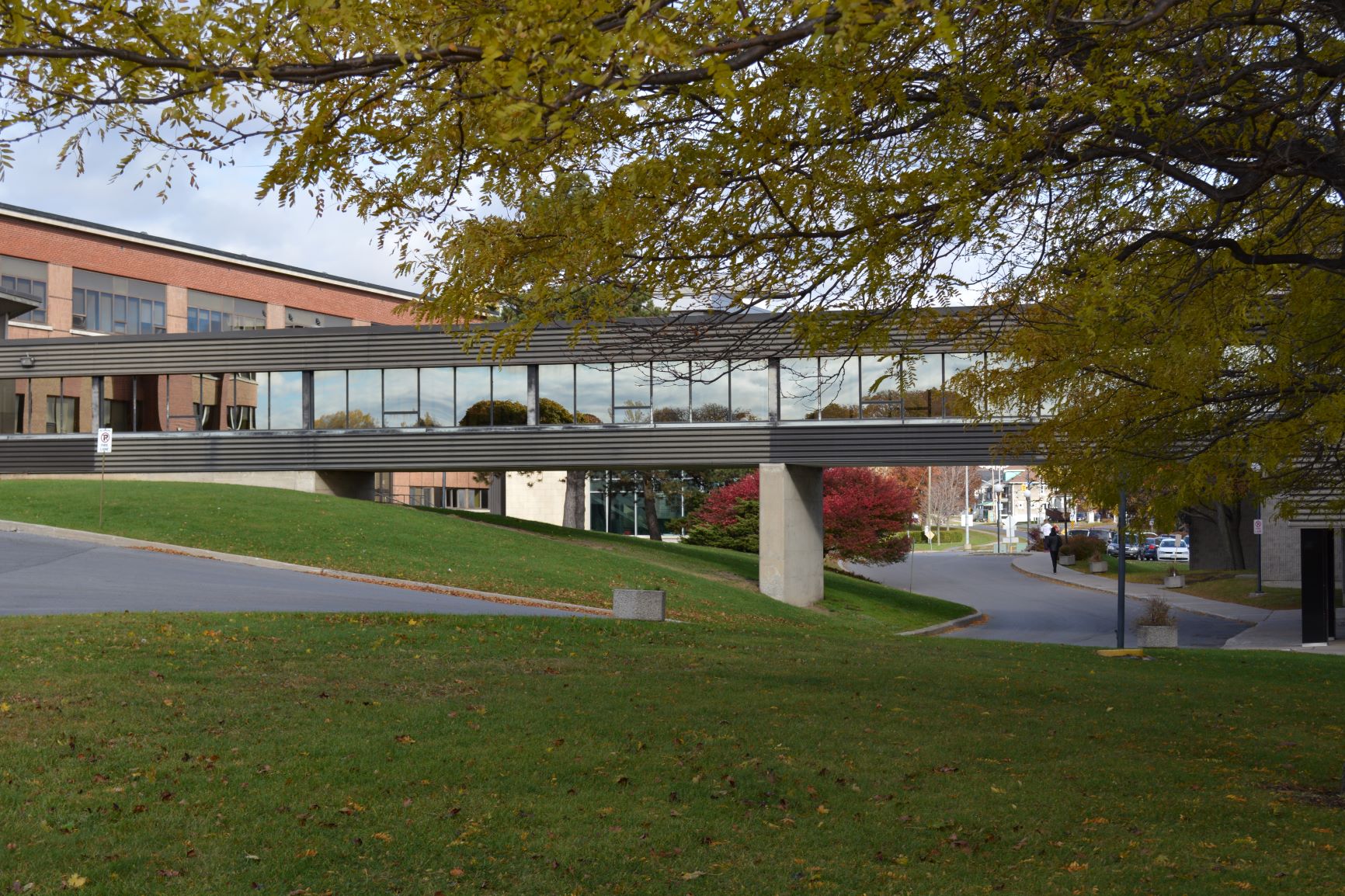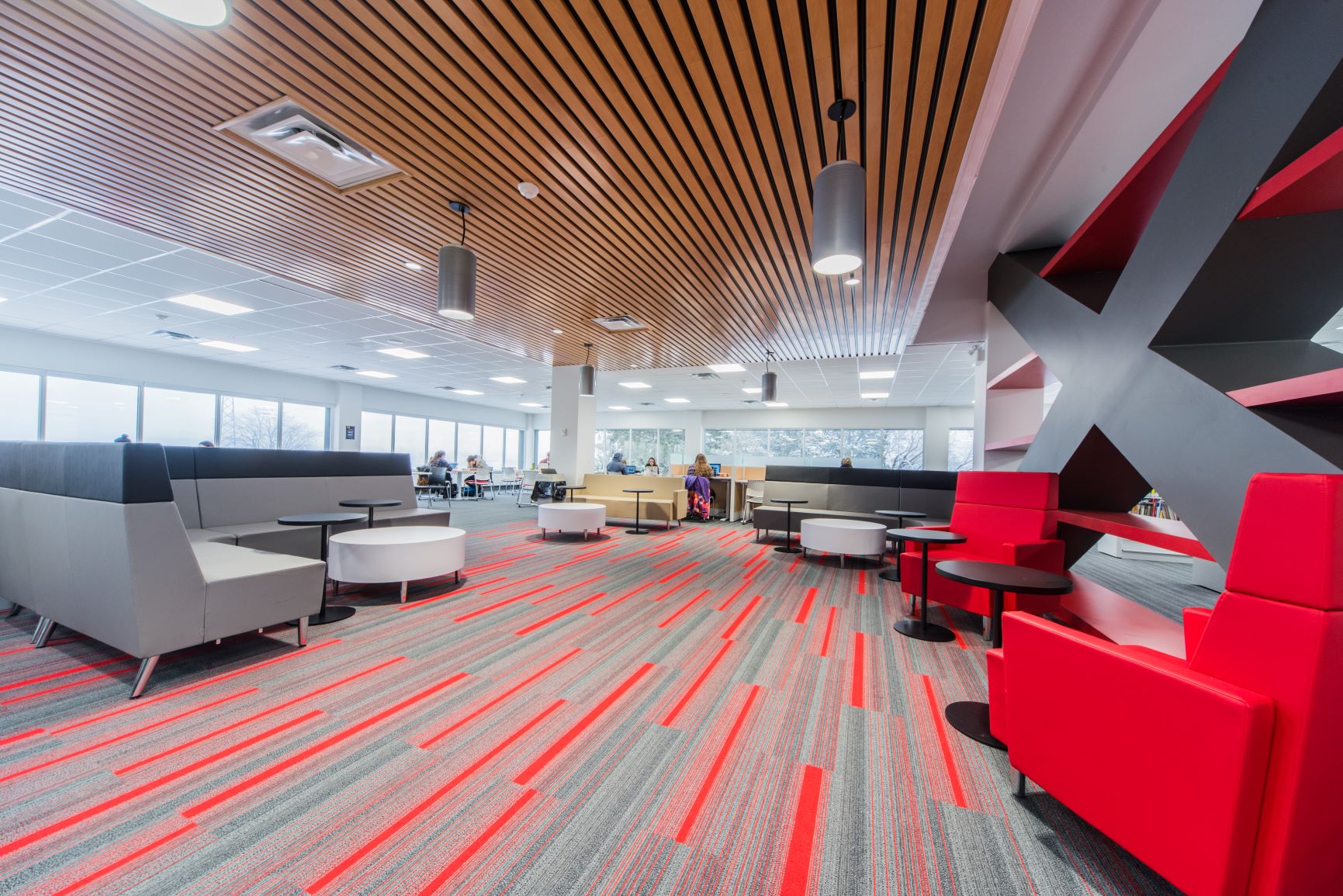 Cornwall Campus
Career Opportunities
The Supply Chain Management program content prepares students for employment in a variety of roles in this growing industry. Graduates will find challenging employment as materials managers, retail and wholesale buyers, purchasing managers, strategic sourcing analysts, and supervisors in materials handling among other opportunities. Visit the Canadian Supply Chain Sector Council for further details.
Testimonials
"As a newcomer to the city of Cornwall and to Canada, I didn't find myself lonely since I had extremely friendly instructors, they helped me overcome the challenges that I had (academic and personal). "
"This program has afford me the opportunity to attain a career as a Logistics and Supply Chain Administrator where within the first month I am already in charge of all raw material purchases for our Canada facility as well as carrier coordination for both inbound and outbound. "
"The Supply Chain Management Association (SCMA) Student Case Competition was a great opportunity to put into practice everything we've been studying over the course of the year. Getting to work with real-life supply chain problems makes our program dynamic and engaging."
"Before I started classes, I spent over a year looking for a college. I just wanted to make the best decision for me and my family. One year later, I can easily say I made the right decision. St. Lawrence College gave me the tools to impact in a positive way any company that decides to hire me."
Other Information
Programs at St. Lawrence College are delivered using a variety of instruction modes. Courses may be offered in the classroom or lab, entirely online, or in a hybrid mode which combines classroom sessions with online learning activities. Program delivery can be run weekdays, weekends or evenings. Upon registration, each full-time student is provided a St. Lawrence College email account which is used to communicate important information about program or course events.