Overview
This two-year (four semester) program prepares students with specialized training in addictions and mental health for employment in the healthcare and social services field. The Mental Wellness and Addictions Worker is equipped to engage and support individuals with addictions and/or mental health concerns. Graduates of the program will acquire the knowledge, skills, tools, and abilities required by frontline professionals to deliver responsive and effective practice.
Graduates will gain an understanding of the complex needs of diverse client populations; establish and extend their skillset; nurture and expand their critical-thinking and problem-solving skills; recognize, understand, and apply a holistic model of client-centered care; and, ultimately demonstrate learned theoretical concepts with our community stakeholders during their field placement.
The hands-on approach to learning is key to student success and invaluable when translating theory-to-practice in the field.
Program Details
Credential
Ontario College Diploma
Open for international students
Program Highlights
This is a government accredited program that, upon completion, provides learners with a diploma to be recognized as a Mental Wellness and Addictions Worker.
Learning is hands-on to equip students with essential skills to understand and engage this client population.
The Program offers a field placement component that allows students to showcase their learned skills in their area of interest.
Program Outline
2023-2024
Students will explore the normal patterns of growth and development at various stages within the life cycle from infancy to old age. This exploration will include examining major theories in developmental psychology from a lifespan perspective. Students will be able to understand a person from a human growth and development perspective more thoroughly and thereby become better in the helping profession than supporting individuals without such information guiding their interactions.
This course is designed to help students develop and practice the communication skills needed to succeed both in college and in the social service profession. Students will develop the reading, writing, critical and analytical skills essential to succeed in college and in the social service profession.
Students will become acquainted with the subject matter and approaches in sociology while increasing their cultural sensitivity. This will occur through nonjudgmental discussions of various cultures, their belief systems and lifestyles, and the impact this has on the helping relationship. Emphasis is placed on those cultures most common to Canada, and the course helps the student to compare his/her own experience to that of other cultures
Effective listening and interviewing techniques are important parts of any helping profession. Contact with clients, families, colleagues, other professionals, and the social service system are necessary to obtain and share relevant information, develop goals and problem-solve. Appropriate and sensitive communication skills are the foundation for effective helping and supportive relationships.
This course will enable students to become more effective communicators and interviewers. Students will have the opportunity to learn and apply basic skills within a general interview framework and will recognize and assess their own skills for strenghts and areas to improve.
The impact of psychoactive drugs on our society will be examined in this course. An analysis of the use and physiological, psychological and social impact of alcohol, psychoactive prescription medication, street drugs, over-the-counter drugs, caffeine, nicotine and problem gambling will be conducted. An overview of practical drug concepts, the Biopsychosocial Plus approach to addiction and recovery and the neurobiology of substance use disorders will also be covered. In addition to this, harm reduction, relapse prevention and the Ontario addiction treatment system will be covered. Students will learn how to screen and assess atrisk users and review evidence.
Students will explore the historical, theoretical and philosophical foundation of social work. This learning process will include the exploration of the role of the social worker, modalities of practice, professional codes of ethics and human rights legislation. Students will focus specifically on Canadian experiences with social policy regarding poverty, working conditions, native issues, housing and law and order.
Prerequisite(s): AMHW 2 + AMHW 3
This course is designed to provide students with a thorough knowledge of concepts and issues related to mental health and mental illness. Students will learn a systemic approach to exploring human behaviour and investigating abnormal behaviour. Major topics explored include perception, motivation, learning, memory, intelligence and personality. Students will also be introduced to the Diagnostic and Statistical Manual of Mental Disorders, Fifth Edition.
Prerequisite(s): AMHW 1
This course will deepen the student purposes, principles and methods of effective counselling as applied to children, adolescents, adults, older adults and families. While utilizing specific case studies pertaining to mental health and addiction issues, students will be able practice clinical counselling skills by using such therapeutic counselling approaches as solution focused brief therapy, cognitive behaviour therapy, dialectical behavioural therapy, motivational interviewing and narrative therapy. Students will utilize these therapeutic counselling approaches from their previous knowledge of a Biopsychosocial Plus background. Students will focus on the knowledge of interviewing and counselling skills utilizing experiential learning.
Prerequisite(s): AMHW 9
Person centered practice in the helping prevention requires those working in the profession to be flexible in their approach. Interventions can range from advice, information giving, problem solving, providing emotional support, advocacy, mediation, counselling, family support, family therapy and group work. This course will prepare students to use group work as an intervention. This course will focus on a presentation of the theoretical constructs for understanding group work as well as an exploration of methodology and interventions. The relationship between group process and group task activities will be examined in both theory and in applied personal practice.
Prerequisite(s): AMHW 9
This course will prepare students to be able to safely manage disruptive and assaultive behaviour that they may encounter in the helping profession due to an array of things. The focus of this course will be on prevention of disruptive and assaultive behaviour and proven strategies for deescalating specific situations at the earliest possible stage. Students will do this primarily through the use of case studies and applied personal practice. Students will also explore evidence-based practices for suicide risk assessment and intervention.
Prerequisite(s): AMHW 2 + AMHW 9
Mental illness and addiction not only impacts the person struggling with it, yet it impacts the family and society in many different ways. This course will focus on the family and the dynamics involved in supporting individuals and their families in struggling with mental illness and addiction issues. Students will examine the Canadian family in contemporary society and explore concepts of the systems theory while viewing the family as a system. The diversity of families is explored and the challenges facing families and the practical aspects of working with families will be evaluated. Students will also uncover various roles that family members take on as they are impacted by the issue of addiction happening in the family.
Prerequisite(s): AMHW 3 + AMHW 4 + AMHW 6 + AMHW 7 + AMHW 9
This course focuses on the basic pharmacology of mental health problems and substance use. Students will explore topics such as pharmacokinetics, pharmacodynamics, how neurotransmitters work, and the effects of psychiatric medications and substance use on the brain. Students will briefly review the classification of drugs and routes of administration from their previous experience in the course, An Exploration of Addictions.
Prerequisite(s): AMHW 1 + AMHW 5 + AMHW 17
This course will prepare students for the journey they will embark on in semester four in participating in a practicum where they will be able to apply the skills and knowledge they have gained from the program. Students will have an opportunity to finalize their fourth semester field practice experience. Students will do this by:
1. exploring a variety of field practice settings;
2. selecting a preferred setting;
3. negotiating an appropriate set of field practice responsibilities;
4. obtaining the approval of their field practice setting by the Field Placement Preparation Instructor;
5. securing written confirmation of acceptance by the agency or organization of their choice.
In addition to this, students will identify and through specialized workshops and classroom presentations, explore a variety of issues specific to different placement settings and to professional conduct during their field practice experience.
Prerequisite(s): AMHW 4 + AMHW 6 + AMHW 7 + AMHW 8 + AMHW 9
Students will have an opportunity to uncover what recovery from mental disorders and substance use disorders means. Students will do this by learning about the philosophical foundations of recovery in mental and addiction practice and applying the principles of recovery to client interactions by utilizing case studies. A review of the importance of cultural competence in recovery will take place and students will explore and describe considerations related to working with recovering clients from certain diverse population groups. Focus will also be on identifying characteristics of an individualized care plan, various types of strategies for recovery care and a strengths-based approach as it relates to recovery.
Prerequisite(s): AMHW 6 + AMHW 7 + AMHW 9
This course will prepare students to perform care coordinator functions in a variety of practice settings. Students will gain skills fundamental to client-centered case management to complete the process of assessing and providing treatment in the continuum of care for clients with problems related to substance abuse and dependency and mental illness. Students will focus specifically on intakes, screening, assessment, case management, relapse prevention and termination.
Prerequisite(s): AMHW 5 + AMHW 6 + AMHW 7 + AMHW 9
This course provides advanced development of counsellor skills that focus on relapse prevention, wellness and recovery planning for people with substance abuse and/or mental health issues. Students will explore psychotherapeutic and pharmacological approaches to relapse prevention with special attention being paid to the roll of self-efficiency in relapse prevention. Common triggers and other factors that contribute to relapse are discussed and strategies for assisting the recovering client in coping with common pitfalls are explored. Students will enhance their knowledge of relapse prevention by exploring Mindfulness-based treatments, Group applications and Structured Relapse Prevention treatment.
Prerequisite(s): AMHW 10 + AMHW 11 + AMHW 13 + AMHW 14
This course will provide students with the knowledge and skill base to work more effectively with clients who experience both substance use disorders and mental health issues. This includes understanding scope of practice and knowing when to refer elsewhere. Students will reflect upon key principles identified by concurrent disorders experts such as Kenneth Minkoff and explore how mental health disorders and addictions interact resulting in a more complex screening, assessment and treatment process. Students will also examine how the various types of mental health disorders have a strong co-morbidity rate with addiction. Students will bring all of their knowledge forward at the end of this course and learn about specific therapeutic treatment approaches regarding concurrent disorders according to Health Canada Best Practices and other expert resources and acquire knowledge of best practices for discharge planning.
Prerequisite(s): AMHW 10 + AMHW 11 + AMHW 13 + AMHW 14
This course will introduce students to the ethical-decision-making process as applied to the helping profession while learning to participate in evaluation of research findings in the field of human services. Students will be introduced to this process and examine the role of ethics, values and professional standards through class debate, discussion and exercise. Students will discuss counsellor behaviours and attitudes which promote recovery in the client. Included is the awareness of the legal aspects of clients' rights and allowing the student to grapple with difficult questions of professional relationships. The importance of self-care working in the helping profession will be explored and an analysis of compassion fatigue will take place.
Prerequisite(s): AMHW 10 + AMHW 11 + AMHW 13 + AMHW 14
Students will be presented with a conceptual framework for understanding the experience of trauma and provided with the basic components of first stage trauma treatment as well as outlining specific tools and strategies used in treatment intervention. Students will learn about complex post-traumatic stress responses, including depression, self-harm and substance use. Students will also explore the role of gender and its connection to mental health issues and how it provides a context to understand trauma and its impact.
Prerequisite(s): AMHW 10 + AMHW 11 + AMHW 13 + AMHW 14
Students will have an opportunity to practice skills, knowledge and attitudes required to be an effective mental health and addiction worker by participating in an eight week block placement in an approved mental health and/or addictions services agency. Students will be able to measure the achievement of their learning objectives during their performance at the approved mental health and/or addictions services agency while working with their field placement supervisor and the instructor of this course. Due to the specialized nature of the Field Placement, students may be required to complete their work experience in locations beyond the Brockville area.
Prerequisite(s): Successful completion of other AMHW courses.
Requirements
Admission Requirements
Ontario Secondary School Diploma (OSSD) with the majority of Grade 11 and 12 courses at the C, U or M Level including the following prerequisites:
Grade 12 English at the C, U or M Level
Grade 11 Math
If you are missing prerequisite courses, enroll in the Career/College Prep program - free for Ontario residents who are 19 years or older.
Health Requirements
Immunization - Communicable Disease Requirements
Completion of the Immunization - Communicable Disease Form is a mandatory condition for your clinical/practical placement. THIS FORM IS YOUR RESPONSIBILITY.
Download your Immunization - Communicable Disease Form
Questions regarding immunizations can be emailed to immunizations@sl.on.ca.
As an active SLC student, you are automatically enrolled in a student insurance plan. To learn more about how this applies to your immunization requirements please visit www.wespeakstudent.com (domestic) or www.guard.me (international).
Other Requirements
Criminal Background Check:
Applicants are advised that Criminal Background Checks (CBC) conducted by the Canadian Police Information Centre (CPIC) are required for programs with field or clinical placements. Certain criminal convictions may prevent participation in field placement and Program completion may not be possible. Attaining and paying for a CBC and Vulnerable Sector Screening (OPP) is the responsibility of the student and must be obtained within three to six months of field placement. Applicants with a criminal record are advised to contact the Associate Dean/Campus Dean of the respective School prior to applying.
Individuals with a criminal record are strongly advised to obtain a pardon before applying to the Program.
Placement
Complete SLC Placement requirements
6 Training Modules
Student Declaration/Oath of Confidentiality
Student Covid 19 Waiver
Complete agency-specific requirements
Immunization
CPIC - VULNERABLE SECTOR
Questions: placements@sl.on.ca
website: http://www.placementatslc.ca/
Fees
2023-2024
Tuition
Program Fees
Ancillary Fees
Total
CAD
Tuition
Program Fees
Ancillary Fees
Total
Fees are estimates only. Tuition is based on two semesters.
Tuition
Program Fees
Ancillary Fees
Total
CAD
Tuition
Program Fees
Ancillary Fees
Total
Fees are estimates only. Tuition is based on two semesters.
Brockville
Our Brockville campus received a major facelift in 2018 and has a brand new library, complete with individual and group study space, a newly renovated cafeteria, student common lounges, and more.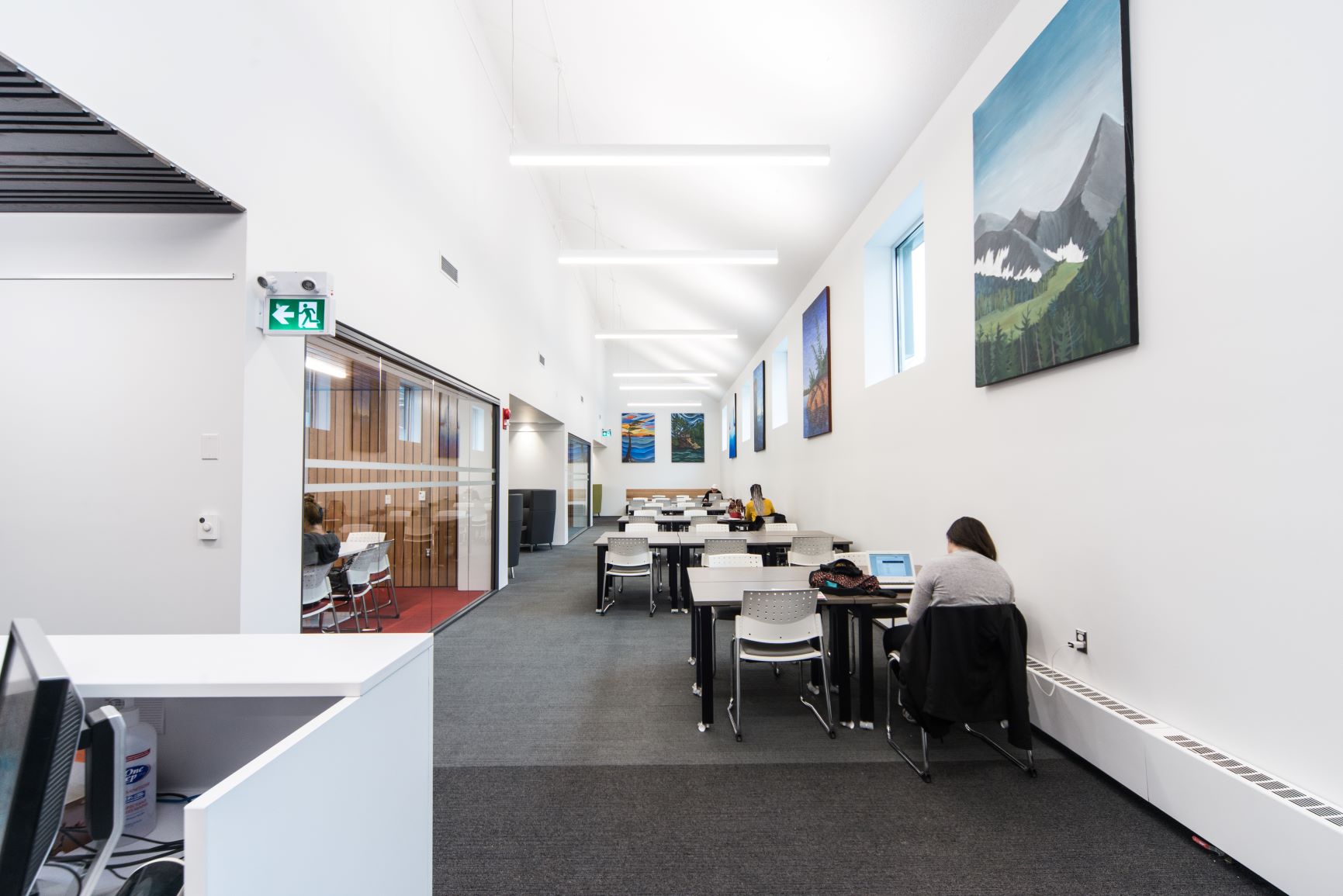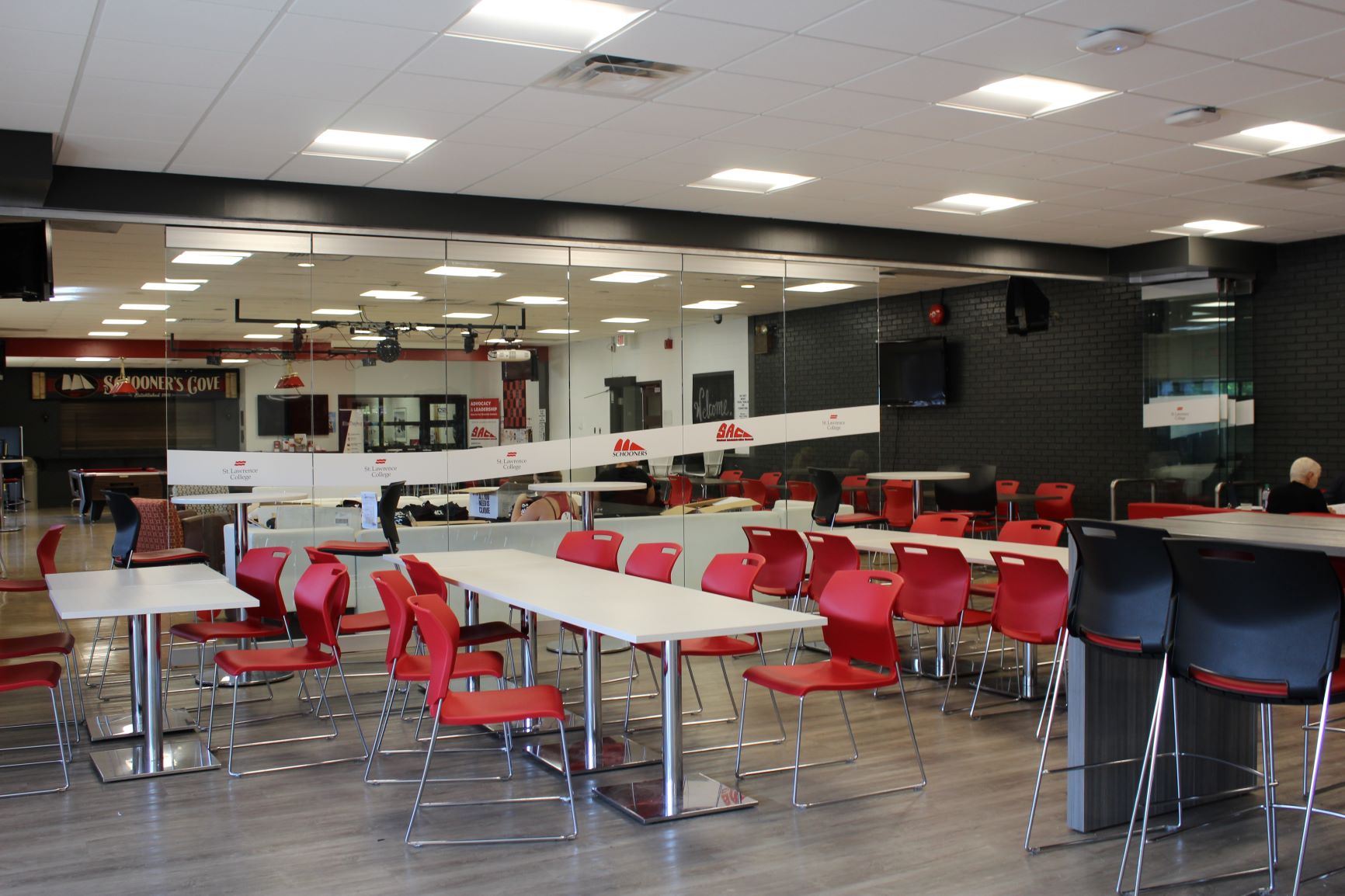 Brockville Campus
Career Opportunities
Graduates of the Mental Wellness and Addictions Worker program may pursue a career in the areas of addiction support; case management; community mental health; crisis support; homeless prevention; Indigenous outreach work; rehabilitation support; residential and housing support; shelter support services; youth and family support; and veterans services, to name a number of areas in this comprehensive field.
Graduates will find opportunities in a variety of organizations including community mental health and addictions services; correctional facilities; services for Indigenous people; residential treatment centres; shelter systems; youth and family services, or rehabilitation homes.
Testimonials
""Be open. Be open minded about everything you get to learn. But also be open to all the opinions, thoughts, voices of your classmates. There is a lot of really important information being shared by others within the walls of these classrooms and behind the screens of our computers.""
"For placement, I was lucky enough to get a position at Lanark Leeds Grenville Addictions and Mental Health Services with their Drug Treatment Court Program. I have been able to have one-on-one client contacts, as well as have had the opportunity to present ideas, put together activities, run groups weekly and do clinical supervision."
""I learned so much about myself through the Program. The Mental Wellness and Addiction Worker professors and students were amazing, and each brought a unique piece of life to bring about a better understanding. The class of 2020 had some of the most amazing people I've met, fighters and encouragers is how I would describe them!""
""So here I am in an opioid treatment center in the middle of an opioid crisis in our country, our province. What an opportunity!! From right here, in the front lines of an opioid crisis…I was blessed in doing just that. Money cannot measure the feelings and accomplishments of being a part of someone's recovery and the rebuilding of someone's life!""
Program Contacts
Program Contact
Cynthia Pressé (she/her)
Professor/Coordinator Mental Wellness and Addictions Program
St. Lawrence College--Brockville Campus
cpresse@sl.on.ca
613 345-0660 ext. 3233
Admissions Information
Click here to message Recruitment.