Overview
This two-year Ontario College Diploma pro­gram prepares students to work as practical front-line service providers in a variety of social service settings.
The SSW program gives you the opportunity to learn to work supportively with many different populations, such as persons experiencing mental health issues, substance dependence, settlement challenges, poverty, education challenges, homelessness, abuse and trauma.
Program Details
Credential
Ontario College Diploma
Open for international students
Program Highlights
Our program includes:
Two field placement opportunities
Professors with experience in the field
Relevant courses emphasizing active learn­ing, skill-based learning, hands-on activi­ties, practical assignments
Eligibility to join the Ontario College of Social Workers and Social Service Workers and to use the title, Registered Social Service Worker.
Program Outline
2022-2023
This course is designed to help students develop and practice the communication skills needed to succeed in college and workforce environments. Emphasis is placed on improving foundational communication strategies-reading, writing, listening, and speaking—and on developing research and critical thinking skills.
This course presents an overview of the scientific study of human development from conception to death. Students study research findings concerning physical, social and cognitive development in order to inform their practice as Social Service Workers. This knowledge is useful when planning and evaluating strategies to identify, prevent, and overcome barriers to healthy development.
This course introduces students to the profession and practice of Social Work andSocial Service Work and the processes for working directly with clients. Studentslearn about professional responsibilities, the role of ethics, values and professionalstandards in social service work and apply ethical principles to particularsituations. The importance of developing positive relationships with colleagues isintroduced through collaborative work experiences.
The effects of the misuse of a variety of psychoactive drugs are studied in this course. An analysis of the use and impact of alcohol, psychoactive prescription medication, street drugs, over-the-counter drugs, nicotine, and problem gambling is conducted. An overview of practical drug concepts, theories of drug abuse, and the Ontario addiction treatment system is covered. Students learn how to screen at-risk users and to review evidence-based treatment modalities.
This course focuses on the development of the social welfare system in Canada and the impact that social policies have on the formation, growth and delivery of services at the municipal, provincial and federal level. In particular, the issues of inequity, poverty, homelessness, oppression and discrimination are studied using current social work theories. Students examine their own values and practices to develop their knowledge and to critically analyze current social welfare policies and practices.
Appropriate and sensitive communication and interview skills are the foundation for effective helping and supportive relationships. Students learn to identify their strengths and weaknesses by practicing, applying and interpreting their basic skills within a counselling framework.
This course prepares students for field placement. Students identify and develop various skill areas that support professional effectiveness. Further, students demonstrate that they are eligible for placement by completing all mandatory requirements. Additionally, students develop strategies that promote and maintain holistic self-care as members of a human service profession.
This course provides Social Service Worker students with an overview of the nature of mental illness, mental health, and basic pharmacological substances and their functions. Students examine various types of mental illness along with classification systems and evidence based treatment modalities. Students analyze current issues in the mental health field and identify the role of the helper in assisting with mental health problems.
The ability to access relevant community resources is critical to meeting clients' needs. In this course, students become familiar with key resources in the social service system and the continuum of care for clients. Through a combination of lectures, exercises, independent learning, and case studies, students gain skills fundamental to client-centered case management.
Prerequisite(s): SSWO9
This course introduces students to a variety of populations served or supported by Social Service Workers. It gives students the opportunity to increase their awareness and improve their understanding of the complex issues related to the diverse populations discussed. Attitudes, perceptions and beliefs in relation to selected populations are identified.
This course helps students communicate professionally in both spoken and written formats. The functions and structure of documentation in various worksites is demonstrated through case examples. Students gain practice in various record keeping and report writing formats related to Social Service work. Students develop professional writing skills related to documentation through practice and feedback from both classmates and he instructor. Students also learn how to write a grant proposal for fundraising purposes.
Prerequisite(s): COMM 110 (Excluding Fast Track students)
2023-2024
Non Violent Crisis Intervention teaches safe, non-harmful behavioural techniques designed to prevent and deescalate crisis situations. Human service workers learn the framework required to promote the best care, welfare, safety, and security for clients, themselves, and colleagues. The main focus is on the verbal de-escalation process. This course is experiential and practical in approach and offers the opportunity to use behavioural rehearsal.
This seminar course is designed to promote the discussion of issues and concerns that arise from the students increasing knowledge of work in the social service field. Students reflect on their field experiences in the context of their prior and current theoretical and practical learning. An emphasis is placed on developing metacognitive and self-care skills.
Co-requisite(s): INTN3
Field placement 1 provides the initial opportunity to integrate the knowledge gained in the classroom with current practices in the field. It allows a supervised immersion into the work world where students begin to develop clinical, professional and interpersonal skills that demonstrate an ability to incorporate sound social service work principles into the realities and pressures of a day to day operation.
Prerequisite(s): PSYC25 + SSWO1 + SSWO8 + PSYC3 + SSWO13 + SSWO15 + SSWO16 + WRIT5 + CASE4
Co-requisite(s): CASE6
This course offers an introduction to the theory and practice of group work and examines the elements that are required for its successful practice. Students study the theory and practice of group work as a social work intervention. Specific skills - such as assessment, planning, and organizing - required for group facilitation are discussed and practiced.
Prerequisite(s): SSWO13
In this course, students explore interpersonal skills and intervention strategies within a variety of interviewing and counselling approaches. Students apply interpersonal skills in ways that contribute to effective working relationships and learn specific intervention skills to assist clients in achieving their goals. Intervention skills are studied within a multicultural framework.
Prerequisite(s): SSWO13
This course will explore the structure, administration and the service delivery of community organizations and social services that operate within and adjacent to the Social Service System. Specifically, the student will examine federal and provincial statutes and legislation present in Social Services and Welfare Policy and their social, legal, and humanitarian origins. The Federal, Provincial, and Municipal implementation and policy implications of these services and polices will be reviewed and analyzed. Consideration of future policy issues and initiatives will also be introduced and evaluated, including funding, service delivery, service responsibility and legislative trends and their impact upon Social Services.
Prerequisite(s): SSWO9
This course helps students to understand the complex causes of family violence and the variety of interventions that are available. Specific areas of focus are the role of the Social Service Worker in helping to prevent child abuse, intimate-partner violence, spousal assault, and elder abuse. The students study the elements of primary prevention plans and their implementation in the field. The students utilize their interviewing techniques in order to collect data.
This course is designed to accompany students' final placement and to help them develop personal and professional strategies for use in employment settings. Students reflect on their field experiences in the context of their prior theoretical and practical learning. An emphasis is placed on solidifying metacognitive and self-care skills in preparation for entry into employment in the field.
Prerequisite(s): CASE6 + INTN3
Co-requisite(s): INTN4
Field placement is an opportunity to integrate the knowledge gained in the classroom with current practices in the field. It is designed to allow a supervised immersion in to the work world where you can develop clinical, professional, and interpersonal skills that demonstrate your ability to incorporate sound social service work principles into the realities and pressures of a day to day operation.
Prerequisite(s): CASE6 + INTN3
Co-requisite(s): CASE
Through a foundation of historical community development practices, students examine client needs relative to larger social issues. Students explore issues from a community development perspective to assist in needed change. Opportunities to participate in a community project are identified through dialogue with the social service community. This course is designed to promote organizational, communication and collaboration skills and team work.
Requirements
Admission Requirements
Ontario Secondary School Diploma (OSSD) with the majority of Grade 11 and 12 courses at the C, U or M level including the following prerequisites:
Grade 12 English at the C or U level
Grade 11 Math
For OSSD equivalency options, see Admission Requirements.
If you are missing prerequisite courses, enroll in the Career/College Prep program - free for Ontario residents who are 19 years or older.
Health Requirements
Immunization - Communicable Disease Requirements
Completion of the Immunization - Communicable Disease Form is mandatory for your clinical/practical placement. THIS FORM IS YOUR RESPONSIBILITY.
Download your Immunization - Communicable Disease Form
Questions regarding the completion of this form can be submitted to Immunizations@sl.on.ca
Note: As a Full-time SLC student, you are automatically enrolled in a student insurance plan. To learn more about how this applies to your immunization requirements please visit www.wespeakstudent.com (domestic) or www.guard.me (international).
Other Requirements
Prerequisites
Criminal Background Check:
Applicants are advised that Criminal Background Checks (CBC) conducted by the Canadian Police Information Centre (CPIC) are required for programs with field or clinical placements. Certain criminal convictions may prevent participation in placements and program completion may not be possible. Attaining and paying for a CBC and Vulnerable Sector Screening (OPP) is the responsibility of the student, and these may have to be renewed every three to six months. Applicants with criminal records are advised to contact the Associate Dean/Campus Dean of the respective school prior to applying.
Placement
Complete SLC Placement requirements
6 Training Modules
Student Declaration/Oath of Confidentiality
Student Covid 19 Waiver
CPIC - VULNERABLE SECTOR
Immunization
Program Specific – will be noted on Student Placement Blackboard Hub
Questions:
Field Placement Experience: Practical training is provided through field placement opportuni­ties. Field placement choices are made with the students' professional growth in mind. Some examples are placements with:
Shelters
Programs supporting persons experiencing poverty
Mental health services
Employment assistance
Elementary/high schools
Residential programs
Long Term Care
Seniors outreach
Fees
2023-2024
Tuition
Program Fees
Ancillary Fees
Total
CAD
Tuition
Program Fees
Ancillary Fees
Total
Fees are estimates only. Tuition is based on two semesters.
Tuition
Program Fees
Ancillary Fees
Total
CAD
Tuition
Program Fees
Ancillary Fees
Total
Fees are estimates only. Tuition is based on two semesters.
Cornwall
Our Cornwall campus has a brand new library, new health simulation labs, renovated student common areas and more to make your transition to college life an easy one.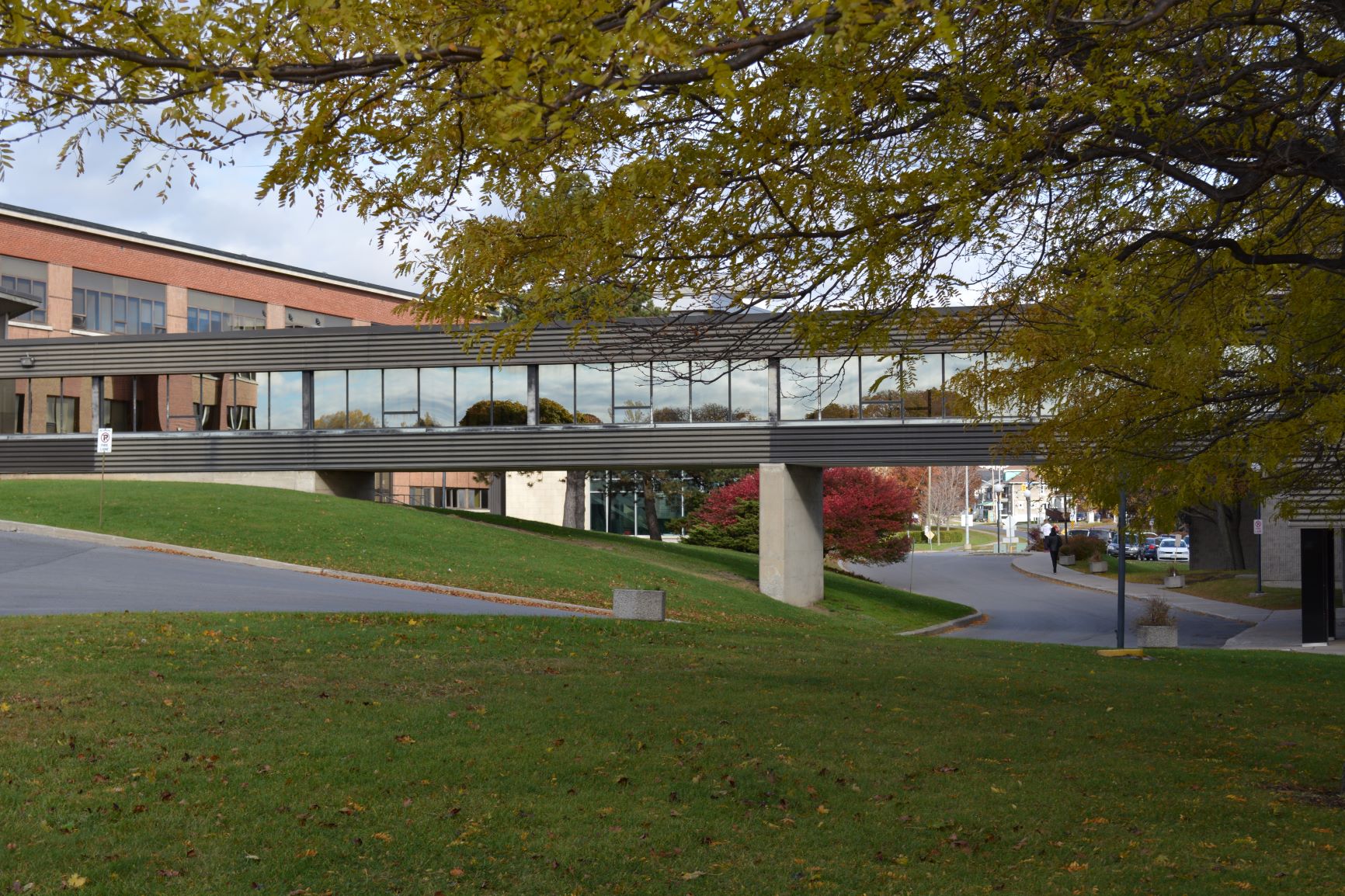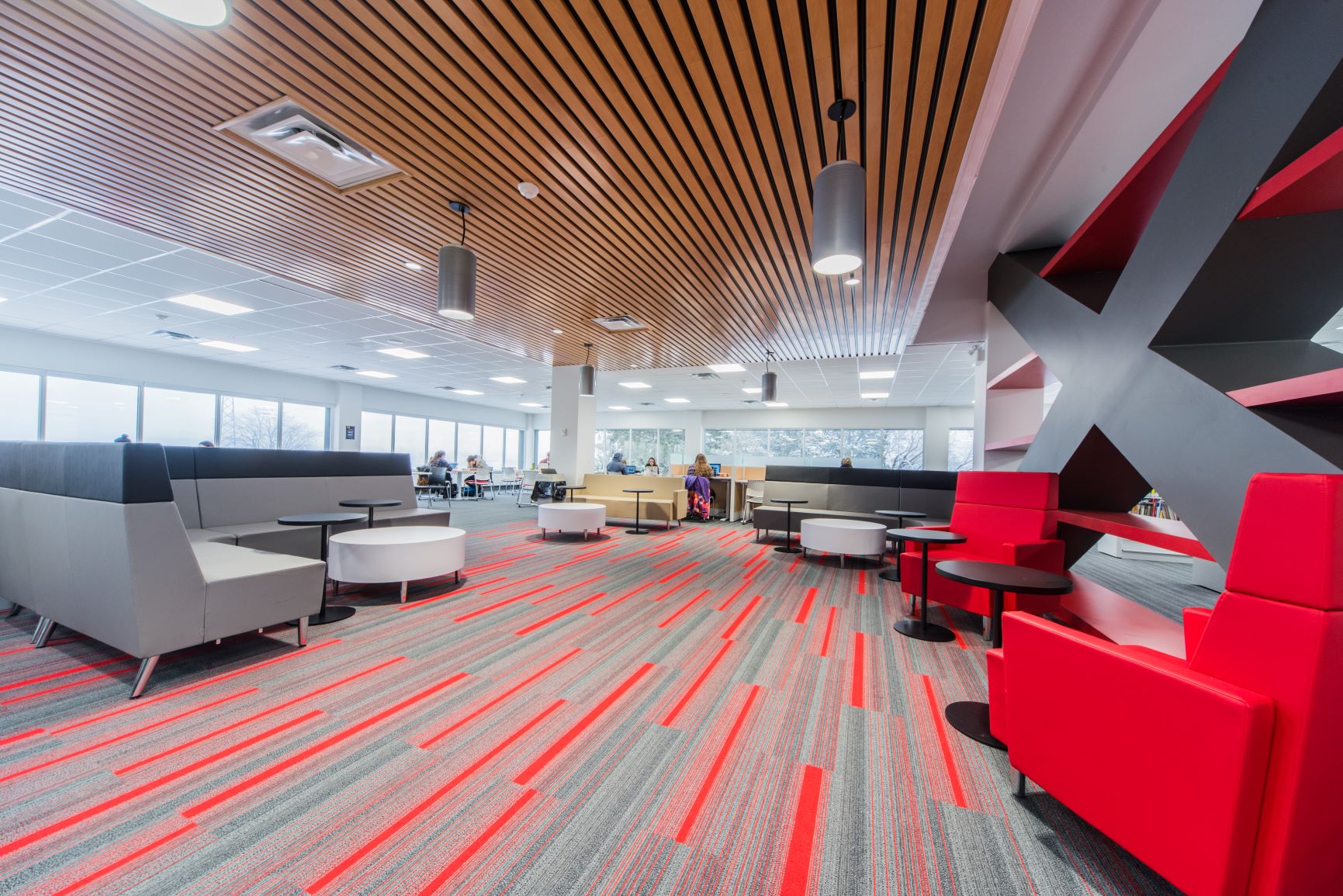 Cornwall Campus
Career Opportunities
Program Leaders at Youth Centres, Residential Staff in Shelters and Group Homes, Recreation Staff in Retirement/Long Term Care homes, Housing Case Manager, Employment Counsellors, facilitating programs for persons with disabilities.
Testimonials
""I thoroughly enjoyed my time in the SSW program. The faculty create a wonderful earning environment that supports the growth of each student, and they go above and beyond to help each student to reach their full potential. The placement opportunities provide real-world experience that allows students to practise their newly developed skills and explore their career options. I would recommend this program to anyone looking to get into Social Service work!" "
""In 2020, I was thrilled to register in the SSW program. I was able to focus and achieve goals while discovering a new sense of identity and confidence. The placements offered practical field experience, and as a graduate, I have expanded future career opportunities. As a 'mature' student, I was also comfortable among all the different age groups and made some wonderful friends! This is a decision you will never regret making.""