Overview
This one-year certificate program in Media Arts Fundamentals provides students with an opportunity to explore the exciting variety of disciplines and careers in media, design, and the arts.
Courses in professional communications, digital media applications, and academic preparation provide a foundation for the program, while a variety of media-arts electives allow students to earn credits toward specialized two- and three-year diploma programs in Graphic Design, Visual & Creative Arts - Fine Arts, Music & Digital Media, Advertising & Marketing Communications, and General Arts & Science.
Courses in the final semester focus on professionalism, career exploration and the preparation of a media-arts portfolio that students can tailor to academic or career pathways that interest them most. Interesting community partnerships with Kingston's rich and vibrant arts community, as well as guest speakers and mentors with careers in the media arts will help students decide their next steps into this vibrant sector of the economy.
Program Details
Credential
Ontario College Certificate
Open for international students
Program Outline
2022-2023
This course is designed for students who are not professional designers or photographers but who have a personal interest in photo and image editing. BCOM17 explores a range of Photoshop tools, palettes, and functions used for creating, editing, capturing, repairing, resizing, and enhancing digital images. The course includes modules on selection techniques, layers, paint and colour techniques, type elements, filters, sharpening and softening, actions, lighting, repairing and retouching, and printing and publishing. (3 hrs. per week)
Prerequisite: None
This course is designed to help students develop and practice the communication skills needed to succeed in college and workforce environments. Emphasis is placed on improving foundational communication strategies-reading, writing, listening, and speaking—and on developing research and critical thinking skills.
The aim of this course is to introduce the design and conceptual fundamentals used by graphic designers. The course emphasizes both the visual forms used to create design compositions, as well as the concept development process. This studio course uses hands-on projects, and incorporates terms and techniques that are taught in other courses including typography, colour, photography and writing. Course content is delivered using a lecture/discussion format, and develops the students' critical thinking/analysis skills through group critique sessions.
An introductory course the fundamentals of digital photography, elements of composition, and basic image editing. Also examined are photography's role in society, and a brief overview of the history of photography. You will learn the practical side of digital photography by exploring the various camera parts, functions and photographic techniques that will lead to producing technically sound images. Digital workflow, including image editing and optimization for various purposes is also covered. There will be series of photographic assignments, which will be edited and optimized in our computer lab, culminating in the production of visually compelling images. You will also gain an appreciation of aesthetics and composition, through discussions, critiques and writing an artist statement.
This course introduces students to the field of media, design, and the arts. Students examine the basic concepts of visual literacy needed for the development of work in various digital media. In surveying the history of mass/digital media in the past century, students also learn how various forms of media and messaging contribute to communicating cultural meaning. The course emphasizes critical thinking, media criticism, and analysis.
Each semester, students select one elective course. The available electives change somewhat each semester. In semester 1, options often include:
DESI 141

MUSC 3R

MCOM 15

GENE 25

GENE 179

GENE 304
This course is a computer lab based practical course that is a study and introduction to video editing and post-production. Students will demonstrate through the Adobe Creative series basic non-linear editing techniques to produce visual montages and sequence-based instructional videos.
This course further develops basic design fundamentals for a professional graphic designer. Students learn fundamental design concepts through the completion of hands-on projects. The topics include steps in the design process, the development of design layouts, and the role of the critique process.
Prerequisite(s): DESI 101 + DESI 131 + DESI 151 + DESI 181
This course addresses the question: what media arts career would be a good fit for me? Students achieve a deeper understanding of self: personality, passions, values, interests, aptitudes and aspirations. Students explore leading-edge careers in media, design, and the arts in Canada, as well as general workplace trends and opportunities. Further, individual research focuses on finding a realistic academic or career option that is a good personal fit, reflecting both an understanding of self and the changing nature of the media/design industry, work, and the economy.
This course gives students the opportunity to develop a personal portfolio for the preparation for entry into diploma programs in Media Arts. Reflecting on personal strengths, academic interests and career goals, students generate a digital portfolio that demonstrates their skills in the use of digital media tools, professional communication, and college- and career-readiness. Peer and instructor critiques, as well as feedback from industry mentors, guide the personal, professional, and portfolio development of each student.
Each semester, students select one elective course. The available electives change somewhat each semester. In semester 2, options often include:
DESI 142

MUSC 8R

MCOM 5

GENE 165

GENE 300

GENE 304
Requirements
Admission Requirements
Ontario Secondary School Diploma (OSSD) with the majority of Grade 11 and 12 courses at the C, U or M level including the following prerequisites:
Grade 12 English at the C or U level
Grade 11 Math at the C, U or M level
For OSSD equivalency options, see Admission Requirements.
If you are missing prerequisite courses, enroll in the Career/College Prep program - free for Ontario residents who are 19 years or older.
Fees
2022-2023
Tuition
Program Fees
Ancillary Fees
Total
CAD
Tuition
Program Fees
Ancillary Fees
Total
Fees are estimates only. Tuition is based on two semesters.
Tuition
Program Fees
Ancillary Fees
Total
CAD
Tuition
Program Fees
Ancillary Fees
Total
Fees are estimates only. Tuition is based on two semesters.
Kingston
Our Kingston campus has seen significant renovation over the past few years, including a brand new Student Life and Innovation Centre that houses a new gymnasium, fitness centre, pub, and more.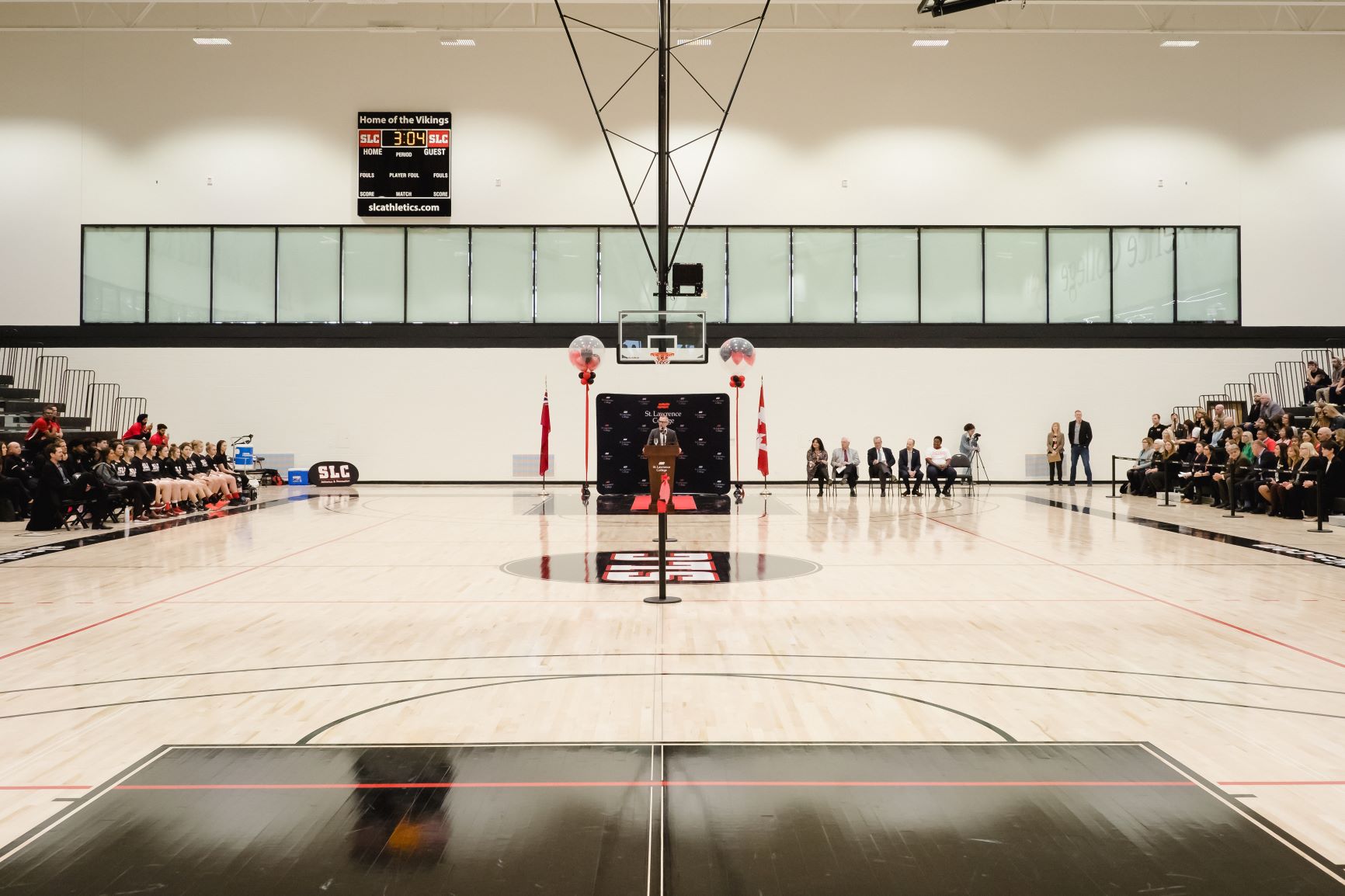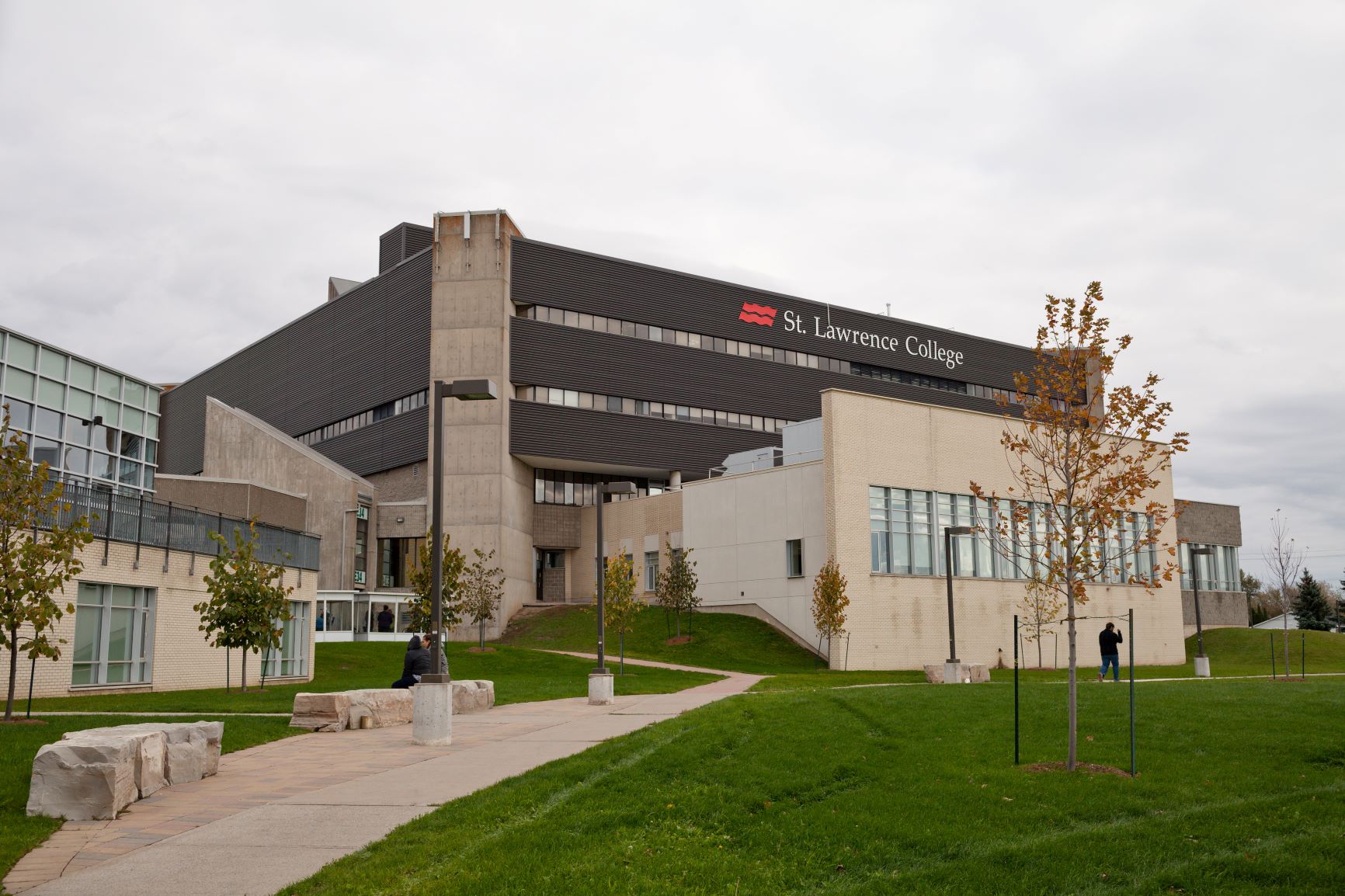 Kingston Campus
Career Opportunities
Advertising
Art History
Gallery/Museum Curation
Art Conservation
Animation
Digital Media Marketing
Fine Arts/Creative Arts (painting, sculpture, printmaking, digital art, etc.)
Game Design
Graphic Design
Interaction Design (Web Design)
Multimedia Design
Photography/Photojournalism