Overview
The General Construction Carpentry Techniques program allows students to develop many of the skills needed to build a new home or structure or to renovate an old one.
Students learn to produce sketches, work from blueprints, develop building details, and assess construction sites. They are taught carpentry skills from base footings to framing, interior and exterior finishing, and fine finishing techniques.
The program also focuses on energy-efficient and green/sustainable construction practices and methods.
Building and installation techniques are practiced through hands-on construction activities and projects and students hone their skills on a major construction or renovation project in their final semester of study.
Program Details
Credential
Ontario College Certificate
Open for international students
Program Outline
2023-2024
This course introduces the General Construction Carpentry Techniques student to the mathematics required in the building trades. Problems involving linear measurement, surface area, and volume are solved in both metric and imperial measures.
This introductory course provides the student with the information required for the safe use of hand tools and portable and stationary power tools. Careers in the construction industry are reviewed and an overview of the residential construction process from the footings and foundation to shingles is provided.
This course introduces the field of carpentry. Course content outlines the evolution and regulation of the trade and examines health hazards, safety risks, and PPE (personal protective equipment). Access equipment including ladders and scaffolding is covered in detail as are rigging and hoisting. The application of materials in residential and commercial construction including wood 12 168 12 168 and wood products is discussed. Joints, fasteners, and the selection, use, and maintenance of hand and power tools are explored.
This course defines the working relationships between the stakeholders involved in the construction process including owners, architects, engineers, contractors, subcontractors, and controlling authorities. Course content also introduces different types of plans and drawings and their interpretation as well as freehand sketching.
This course provides instruction and practice in college and workplace communication skills with an emphasis on the development of strategies to organize and express ideas in a clear and professional manner. Course work also provides opportunities for the development of students' grammar, research, analytical, reading, and listening skills.
This course will allow students to explore the advanced features of word processing, spreadsheet, presentation, and database packages. They will also learn about the integration of data and graphics between these packages
This course introduces the student to all of the key elements of residential construction from building site requirements, excavation, footings and foundations through beams, columns, floor systems and framing, roof systems, and exterior and interior finishes. Students are exposed to the principles of building science throughout the course and come to understand the house as a system. The shop component of the course provides experiential learning activities designed to reinforce construction theory and to prepare the student for larger culminating projects in Semester 3 and for the workplace.
This course further develops the student's blueprint reading and interpretation skillswith particular emphasis on residential plans, specifications, and codes.
This course focuses on the information and mathematical and problem-solving skills needed to estimate the amount and cost of materials required in residential construction.
This course focuses on commercial construction practices. Topics of study include excavation, shoring, shallow and deep foundations, concrete forming and reinforcement, ICF construction, concrete block and masonry construction, and precast concrete structures. Students gain knowledge in the installation of suspended ceilings and metal studs. They also study the layout, fabrication, and erection of timber frame structures, stairs, and SIPs. In addition, the students calculate and solve various construction related math problems.
This course focuses on blueprints relating to multi-family and heavy commercial construction. Topics covered include prints for plot plans, footings and foundations, structural steel and welding, masonry, HVAC, and plumbing and electrical. Students also gain knowledge in stair building techniques and codebook interpretation.
This course focuses on the information and mathematical problem-solving skills needed to estimate the amount and cost of materials required in commercial construction.
This course provides the student with a basic understanding of computer-aided design terms and techniques and allows for further application of the principles and practices gained in earlier courses dealing with plans, specifications, and codes. Students produce simple mechanical and architectural computer-aided drawings and use this medium to communicate effectively using trade and technical terminology.
In this placement exercise, students undertake a large-scale "footings to shingles" residential construction project under the supervision of a college instructor or with a construction firm. This opportunity provides students with on-site industrial experience allowing them to apply the knowledge and skills set acquired over the previous two semesters and enhancing their employability in the construction sector post-graduation.
Requirements
Admission Requirements
Ontario Secondary School Diploma (OSSD) or equivalent including the following prerequisites:
Grade 12 English at the C, U or E level
Grade 11 Math at the C, U or M level
For OSSD equivalency options, see Admissions Requirements.
If you are missing prerequisite courses, enroll in the Career/College Prep program, free for Ontario residents who are 19 years or older.
Fees
2023-2024
Tuition
Program Fees
Ancillary Fees
Total
CAD
Tuition
Program Fees
Ancillary Fees
Total
Fees are estimates only. Tuition is based on three semesters.
Tuition
Program Fees
Ancillary Fees
Total
CAD
Tuition
Program Fees
Ancillary Fees
Total
Fees are estimates only. Tuition is based on three semesters.
Cornwall
Our Cornwall campus has a brand new library, new health simulation labs, renovated student common areas and more to make your transition to college life an easy one.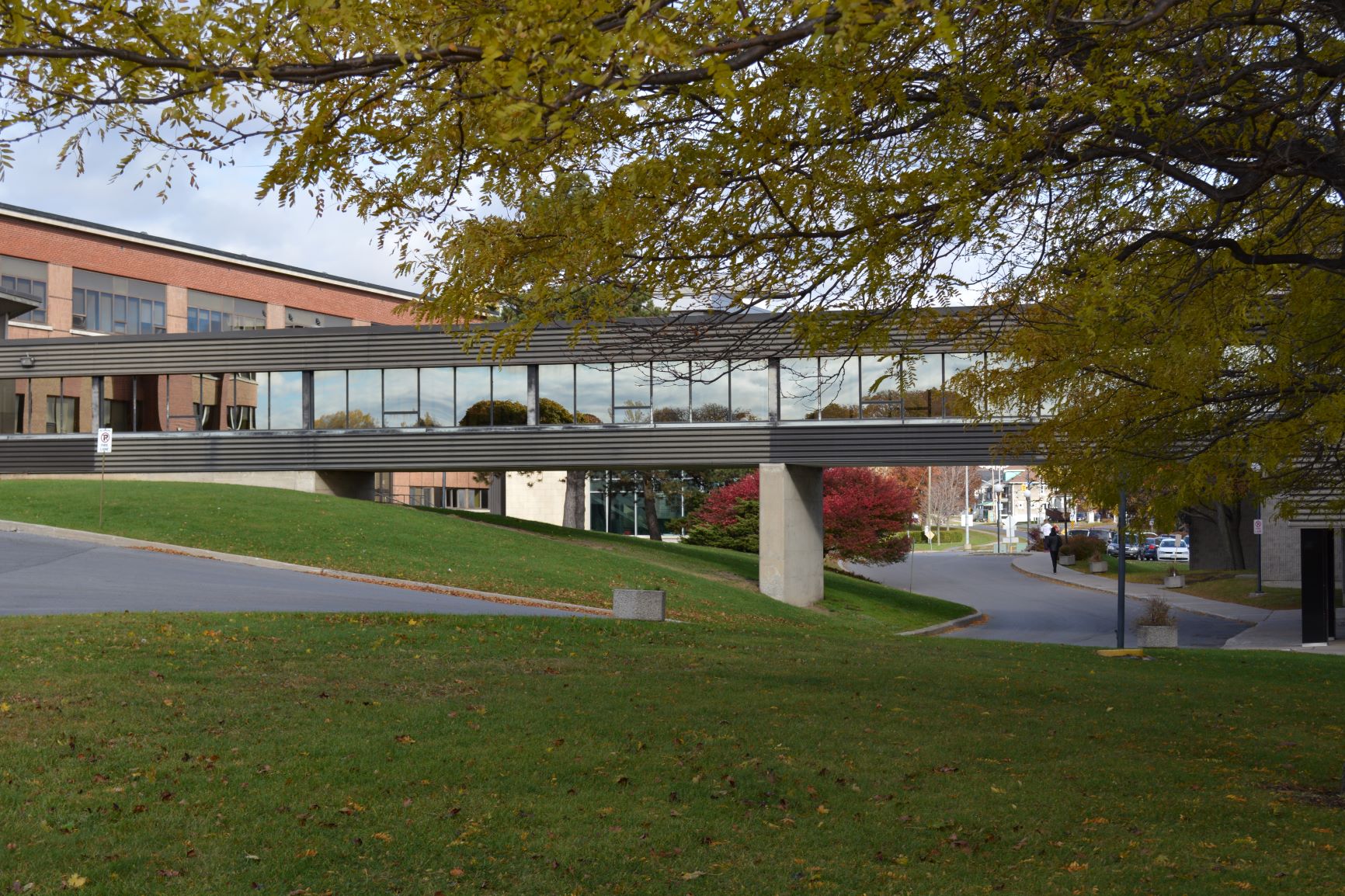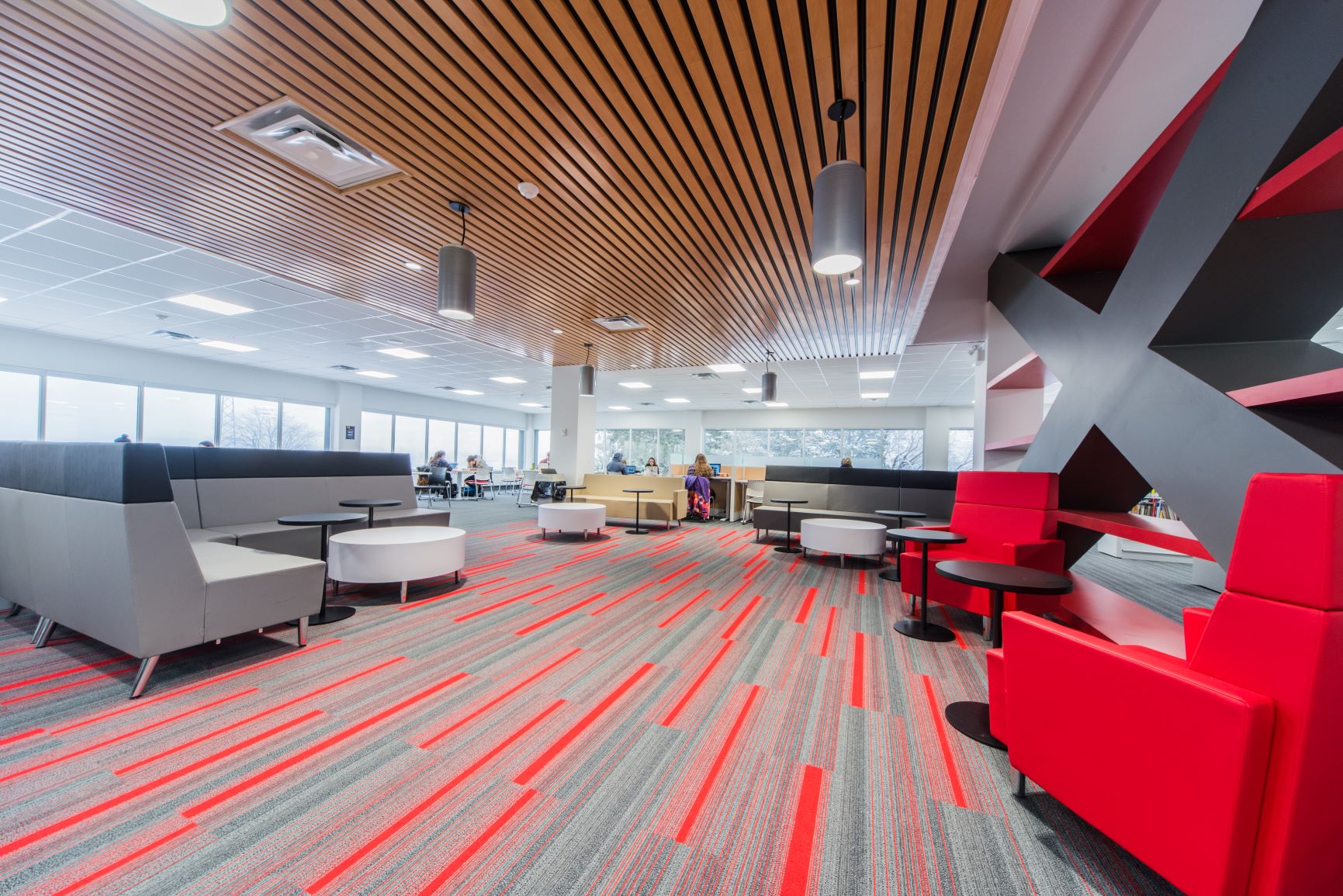 Cornwall Campus
Career Opportunities
This program is designed to address the chronic shortage of certified skilled trade workers in the construction industry. Job prospects are favourable and there is a great satisfaction to be gained from working on a project from the design phase through completion.
Program graduates are prepared for a variety of opportunities in residential or commercial construction and renovation. They may go on to specialize as home builders, renovators, general carpenters, exterior siding installers, home and building inspectors, green/sustainable builders, fine finish carpenters, project coordinators, or estimators. Graduates may find employment with general contractors, subcontractors, new home builders, woodworking shops, restoration contractors, or as independent contractors running their own business. Opportunities also exist in the retail sector in hardware stores and at lumberyards and building centres.
Other Information
Additional Costs (estimations)
Books and supplies $300

Personal protective items (e.g. work boots, safety glasses) $150

Tools (e.g. nail pouch, hammer, tape measure, combination square, utility knife, wood chisel) $200
Student Workload Demands
The student can expect to work a minimum of 5-10 hours per week outside of classroom time on course material.