Overview
The curriculum in this graduate certificate program focuses on digital strategy development, an area of the industry where there is a shortage of trained professionals. The program will deepen the students' marketing communications skills and develop new skills in planning and implementing Integrated Marketing Communications campaigns. Students learn how to utilize interactive tools to develop customer-focused interactive marketing programs as well as web analytics to predict and measure the success of web and social media campaigns. Hands-on practical experience is gained through an agency model where students work to solve real challenges from real clients, followed by a 6-week work placement.
Digital Marketing Communications Graduate Certificate Students Share Their Why
Program Details
Start Date
May, January, September
Credential
Ontario College Graduate Certificate
Open for international students
Program Outline
2023-2024
This course exposes learners to a wide range of tools needed to produce highly creative and current messaging and branding for companies in order to be heard, create followership, and succeed in today's market. Modern media channels are now accessible to virtually all businesses at a low or no cost. In one hand it's democratizing the space, but it contributes to a crowded and noisy advertising/marketing space. In this busy environment, marketers have to fight hard to capture the attention of the consumer. Telling stories, being remarkable, transparent, and producing highly creative ideas and messaging for a company or individual can truly differentiate and achieve its intended goals.
This course provides learners with knowledge of essential research methodologies and consumer behavior techniques applicable to communications and marketing problem solving. Both secondary and primary research techniques are studied and applied in a practical research project. Learners evaluate media research data from a variety of industry sources through the lens of numerous perspectives/disciplines (e.g. communications, psychology, sociology, cultural anthropology, and economics) to describe and predict how customers, (individuals and organizations), are likely to behave. This course prepares learners to predict customer actions, determine the needs of target markets, and identify how not only consumers but also businesses, governments, and not-for-profits make choices in the marketplace. In addition, this course covers a variety of markets and includes significant discussion of online consumer behaviour and the impact of the Internet on the market behaviour.
This course focuses on digital marketing strategy targeted through search-based marketing tactics and conversion site development. Learners build marketing strategies that centre on a web platform such as a website, blog or wiki that optimize conversion through both paid and organic search engine marketing (SEM) and SEO (search engine optimization).
This course equips learners with the skills required to design and implement a complete integrated promotional campaign for an organization. Learners examine the marketing communication, promotional goals, and strategy of an enterprise, with an emphasis on the integration of digital and traditional channels. The course is practically oriented, and learners examine traditional mass advertising, online communication, promotion, public relations, personal selling and other communication areas. The course illustrates the relationships between the various forms of communications and how an organization uses them individually and collectively to resolve business problems. Businesses today are searching for integrated solutions, hence the need for coordinated planning of all forms of marketing communications.
This course provides learners with a fundamental understanding of how different social media channels are being used by consumers and marketers. Learners demonstrate social media strategically by employing social media planning principles, analysis, social media content planning, writing, and implementation to deliver on marketing communications objectives. Testing and post-campaign analysis is also touched on.
This course provides learners with the skills to develop content for digital and traditional media and the strategies to manage the content marketing process. Marketing organizations are now realizing that they can create content whose quality is equal to or better than what many media companies are producing. Moreover, they are seeing that they can deliver tangible benefits to prospects and customers by offering relevant content that helps produce solutions to some of the toughest problems their prospective buyers are facing.
This course prepares learners to enter the workplace as a digital marketer – through work integrated learning, work placement, and future employment. Learners explore their core strengths and values to refine their career vision and goals. Learners generate professional career-search materials and reinforce their presentation skills necessary to promote a career portfolio for examination by prospective employers. Online personal brand development and professional networking is emphasized with specific attention given to leadership, teamwork, conflict resolution, and innovation within the workplace.
This course introduces learners to the campaign evaluation process. Learning how to measure the effectiveness of a campaign enables improvements to be applied on the go or for the next campaign. During this course learners measure and test the effectiveness of the campaigns and projects developed in other courses. The focus is on web analytics but includes traditional measurements as well.
This course equips learners with the critical skills used to build and support client relationships, and shepherd projects from start to finish. Strong client relationships are the cornerstone of the advertising and marketing agency industry. The account team is the front-line connection to the client which must be experts in client business, competitors, and needs and vision of the client as well as liaising between the client and all agency departments. The account team is also responsible for the overall management of client project and budgets.
This "bootcamp-style" course runs over multiple weeks with concentration on the planning, application, and measurement of a digital advertising campaign. Building on strategic planning skills acquired in previous courses, this course focuses on executing tailored digital ad campaigns on a small budget using a combination of display, video, audio, sponsored, native, social media, search or programmatic on various platforms. Learners manage ad performance, analyze results, and recommend tactical revisions to optimize future campaign results.
This course provides learners with the skills required to develop content for digital and traditional media as well as create strategies to manage the content marketing process. This course builds off previous learning and focuses on the core principles that content marketers use to attract, acquire, and retain customers.
This course provides learners with the experience of a marketing/advertising agency processes. Students apply skills learned throughout the program to develop a comprehensive IMC plan/campaign for real clients. Building from the RFP stage, to client briefings, strategy planning, and development of executables, the course culminates in a final presentation to the client. Campaigns developed during this course are at a calibre that clients may implement in the future using their own resources.
Learners enter the marketing communications field as interns, and put their expanded marketing communications knowledge and skills to practice within organizations and agencies in the community.
Requirements
Admission Requirements
Two or three-year college diploma or university degree.
Fees
2023-2024
Tuition
Program Fees
Ancillary Fees
Total
CAD
Tuition
Program Fees
Ancillary Fees
Total
Fees are estimates only. Tuition is based on two semesters.
Tuition
Program Fees
Ancillary Fees
Total
CAD
Tuition
Program Fees
Ancillary Fees
Total
Fees are estimates only. Tuition is based on two semesters.
Kingston
Our Kingston campus has seen significant renovation over the past few years, including a brand new Student Life and Innovation Centre that houses a new gymnasium, fitness centre, pub, and more.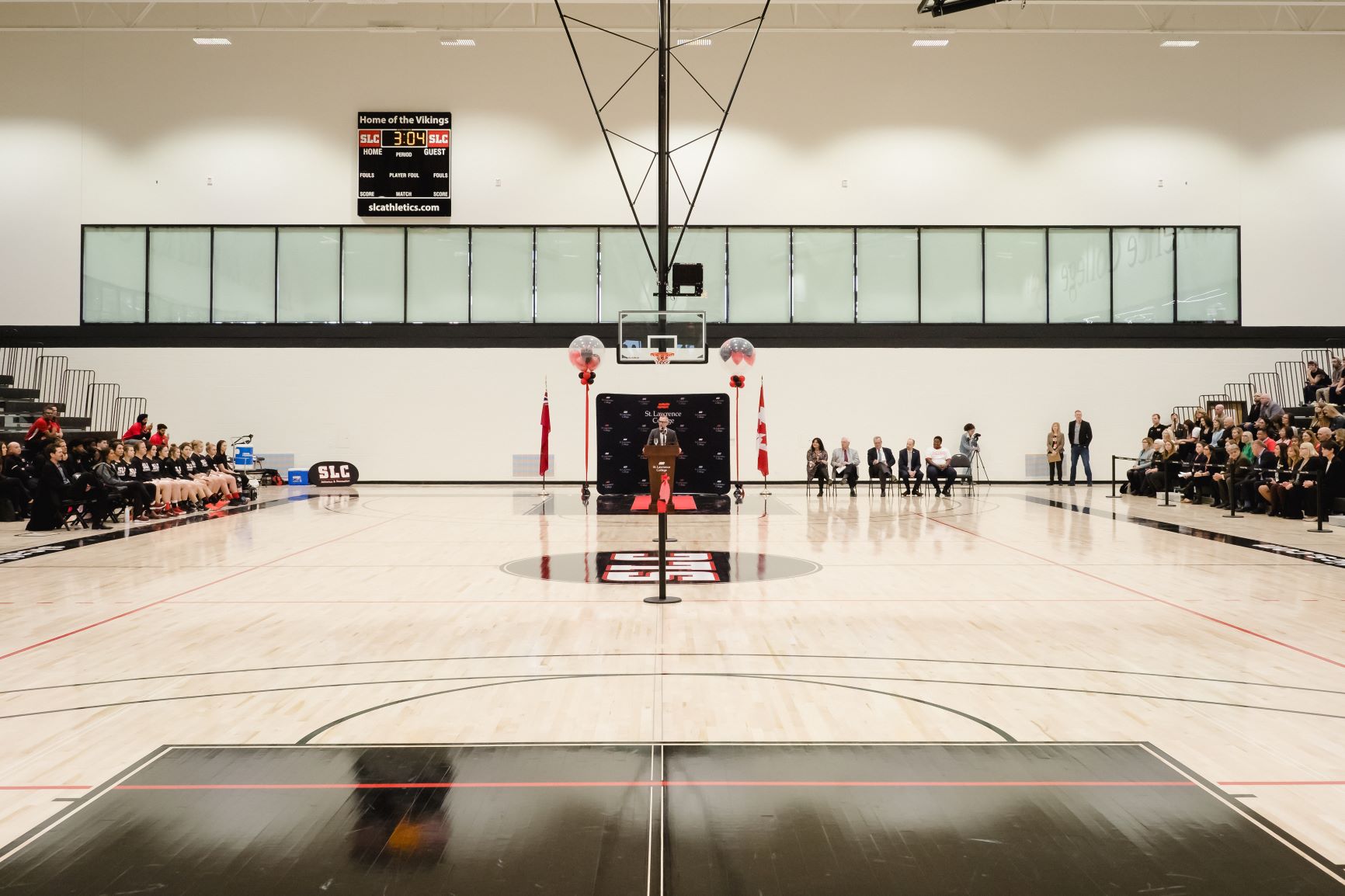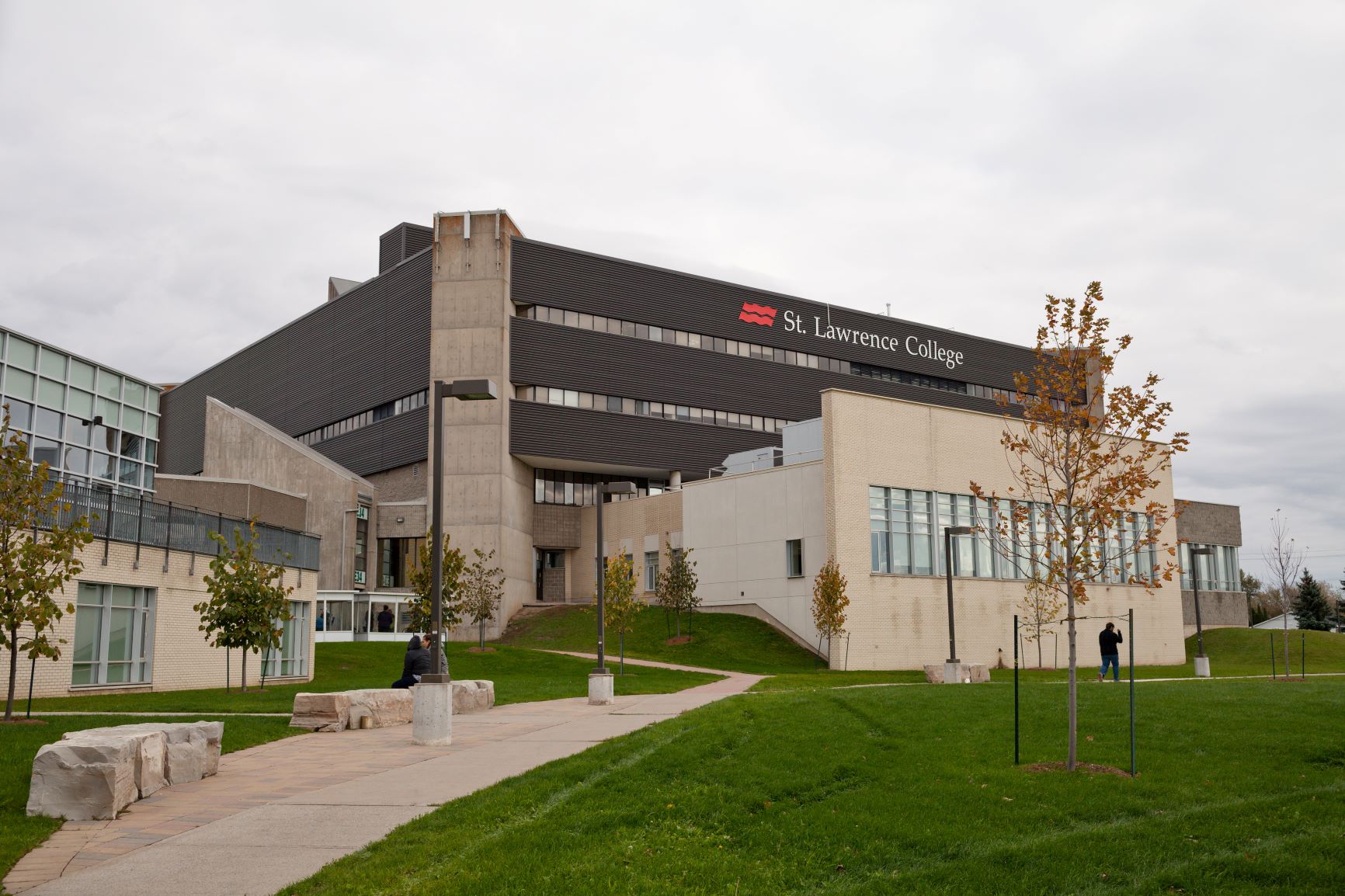 Kingston Campus
Career Opportunities
Graduates find employment in many areas of the marketing communications industry from ad agencies, to marketing departments, to charitable and government organizations, to smaller entrepreneurial endeavours. Job areas include:
Client Services Account Executive
Copywriter
Web Producer
Digital Analyst
Digital Media Specialist
Social Media Manager
Digital Marketing Manager
SEO and SEM Specialist, and more.
Testimonials
"This program helped prepare me for my career because the professors helped me realize my full potential, coming from a design background, and gave me multiple opportunities to showcase my strengths."
"The Digital Marketing Communications program has given me the opportunity to experience first hand what life in the industry would look like, from real client projects to our Agency course. Everything we did in class was set up for us to succeed in the real world."
"The Digital Marketing Communications program helped me identify and bolster skills I didn't even know I had, helping me to narrow my focus and see where my real strengths lie."
"We were able to work with several clients and have real hands-on experience working in the marketing industry. Everyone was very supportive of people's individual goals and aspirations and helped us to work towards those. DMC allowed me to feel confident and comfortable entering the world of marketing!"
Other Information
Students in this program must have a laptop computer, preferably a Mac laptop. As well, a USB key or external hard drive is needed.

Approximate additional costs:
1. Laptop - $1,500
2. Adobe Creative Cloud - $19.99 - $29.99/month subscription
3. Office 365 - included in your SLC fees
4. USB key - $30
5. External hard drive - $100
6. SD card - $50
7. Textbooks, Online Learning Tools and Apps - costs vary

It is highly recommended that students wait until they start the program before purchasing any computer hardware or software. Discounts may be available.