Overview
Are you an aspiring cook just beginning to explore the possibilities, interested in learning more about the business aspect of food service, or looking for a career change? Start at SLC to explore the diverse opportunities available in the culinary industry.
St. Lawrence College Culinary Programs offer method-based, hands-on, experiential, work-integrated learning.
Our programs are quality-based with approachable Chef instructors with diverse background experience in a collaborative real-world learning environment.
Build the foundation to succeed, gain, and advance your skills and acquire the confidence to work in an exciting, fast-changing professional culinary world.
A combination of both theoretical and applied practical courses in our curriculum is designed to expose students to all aspects of cuisines. Small class sizes facilitate the student's personal development into a skilled and thoughtful cook.
The SLC Culinary Faculty are proud of our alumni success stories, and we continue to build and improve our programs to foster ready to succeed culinary graduates.
All culinary programs offer the flexibility to decide if a Culinary Skills Certificate (one-year program) or a Culinary Management Diploma (two-year program) is the right fit.
All culinary program's first and second-semester courses are the same, offering a seamless transition when deciding to transfer between a one-year and two-year culinary credential/program.
Program Details
Credential
Ontario College Certificate
Open for international students
Program Highlights
Take a tour of our training and production kitchens in our 360° videos and meet our Chef Instructors.
Students who attend the Culinary Programs at St. Lawrence College will be taught by talented and dedicated Chefs who have worked worldwide and have been employed by many 4* & 5* hotels, Michelin star restaurants, large catering companies and taught at various educational institutes within Canada. Small class sizes at St. Lawrence College ensure culinary students get the individual attention they so rightly deserve.
Essence Dining Room
First and second-year students embrace real-life learning by running the on-campus restaurant Essence Dining Room. First-year students create three-course lunches for college personnel and the general public in their second semester. The second-year culinary students create high-quality lunches and dinners in semesters three and four. Essence Dining Room motivates students learning and empowers confidence in a safe instructional environment. This "real-life, hands-on" kitchen environment depicts how life will be like once a graduate leaves St. Lawrence College and gains full-time employment within the culinary industry.
Culinary Skills Certificate Program = Level One Cook Apprenticeship Designation
Culinary Management Diploma Program = Level Two Cook Apprenticeship Designation
When culinary students have graduated from the program, they will have completed all of the theoretical requirements for the Cook Apprenticeship program in Ontario. The next step is to obtain as much experience as you can within the culinary industry by working in various culinary sectors. During this time, you can work towards obtaining the provincial designation of "Cook" by completing the practical portion of the Cook Apprenticeship program with your employer and challenge the red seal examination through the Ministry of Labour, Training and Skills Development.
Ministry Website: Cook Apprentice
Cook Apprentice The Next Step: Red Seal Certification
Barbados Exchange Program
A number of spaces will be available each year for students to complete the second year of their studies as exchange students at Barbados Community College on the Island of Barbados. Students will pay St. Lawrence College tuition and receive full credit for their studies in both institutions, earning a Culinary Management Diploma from St. Lawrence College and an Associate Degree in Applied Science – Culinary Arts from Barbados Community College.
Graduates will be eligible to continue their studies in Ireland, earning a Bachelor's Degree in Culinary Arts. Three years, three countries, three credentials: an incredible start to your culinary career.
Are you in the Canadian Armed Forces?
Students enrolled in the CAF may have their education subsidized, or you may be eligible for advanced standing for the training you have completed. For more information on the Non-Commissioned-Member Subsidized Education Plan (NCM-SEP), students can visit the Canadian Armed Forces website or contact the local recruiting center near them. Students enrolled in recognized programs who qualify and graduate could be granted advanced standing when joining the CAF. This could lead to accelerated promotion as a portion of their training would be completed.
Program Outline
2023-2024
In this practical lab course, students develop foundational culinary techniques in a production kitchen. Students demonstrate the ability to plan, prepare, and present menu items. Students learn to follow technical instructions, develop knife skills, and practice classical cooking methods and techniques in food preparation.
This course introduces students to the theories, science, and foods involved in the fundamentals of classical French cuisine and culinary techniques as they pertain to the professional modern food service industry. Students learn cooking methods and the wide range of ingredients used in the operation of a professional kitchen and the foundational principles of bakeshop production.
This course provides students with an introduction to the theory, science, and application of fundamentals techniques in the professional bakeshop. Students apply the knowledge of how various ingredients interact and develop the skills required to prepare yeast products, quick bread, pies, pastries, cookies, custards, and sweet/savory fillings.
This course is designed to help students apply a wide variety of techniques required to solve problems and make decisions in the culinary industry. Students apply knowledge of weights and measures, fractions, decimals, and percentages and use specialized costing techniques to make profitable decisions. Students learn about yield analysis, food cost percentages, and inventory management mechanisms.
This course provides an overview of the operational guidelines for a professional food service operation in a variety of sub sections of the industry. It also assists students to explore the possible career paths within the various styles of operations in the industry. The course emphasizes the need for teamwork, communication strategies and the physical/mental/organizational demands of the professional kitchen. Students acquire the skills required to provide a safe, healthy and well-maintained kitchen environment using the principles of the Hazard Analysis of Critical Control Point System (HACCP)
This course builds upon the theories and science involved in the fundamentals of classical and modern food cookery as it pertains to the professional kitchen. Students demonstrate a working knowledge of food theory and how it is applied in culinary labs. The science of sauces and sauce making, both classical and modern, comprehensive meat, poultry, seafood fabrication, and vegetable theory are the focus of this course.
This course focuses on the development of skills and professional confidence in the preparation and delivery of menu courses served to the public. Students apply foundational and intermediate preparation methods including the selection and use of appropriate cooking/baking techniques, ingredients, mise en place, and garnishes. Working in a modern brigade system, students develop practical team and interpersonal skills. Students perform a wide range of cooking techniques in the operation of lunch service in the college dining room.
This course provides students with an introduction to food and beverage service in our student-operated restaurant, Essence. This course will focus on dining room preparation, service skills, and customer relations. Students will learn skills through hands-on experience and develop competency and proficiency in a professional food service environment.
In this course, students develop communication skills focusing on the interpersonal skills required in the workplace and the career search and resume writing skills necessary for securing and advancing in the culinary industry. Students engage in personal development activities such as mock interviews and simulation team meetings. Students explore the use of social media and technology skills for marketing communication.
In this course students develop and create menus for a variety of food services operations and explore the critical importance of the menu in the food services industry. Students research customer needs and price points and use marketing information, and trend analysis to develop menus. The course examines the importance of the concept of menu as a marketing mechanism, a cost control tool and a critical communication device.
In this course students are introduced to environmental sustainability, cost control techniques and legal aspects of food operations. Students become familiar with managing human resources, materials and supplies and with the applicable laws/regulations that cover the industry sector such as the Canadian Food Inspection Agency (CFIA), Health Boards, and the Liquor Control Board of Ontario (LCBO) and the Alcohol and Gaming Commission of Ontario (AGCO).
Requirements
Admission Requirements
Ontario Secondary School Diploma (OSSD) or equivalent including the following prerequisites:
Grade 12 English at the C, U or E level
Grade 11 Math
For OSSD equivalency options, see Admission Requirements.
If you are missing prerequisite courses, enroll in the Career/College Prep program, free for Ontario residents who are 19 years or older.
Fees
2023-2024
Tuition
Program Fees
Ancillary Fees
Total
CAD
Tuition
Program Fees
Ancillary Fees
Total
Fees are estimates only. Tuition is based on two semesters.
Tuition
Program Fees
Ancillary Fees
Total
CAD
Tuition
Program Fees
Ancillary Fees
Total
Fees are estimates only. Tuition is based on two semesters.
Kingston
Our Kingston campus has seen significant renovation over the past few years, including a brand new Student Life and Innovation Centre that houses a new gymnasium, fitness centre, pub, and more.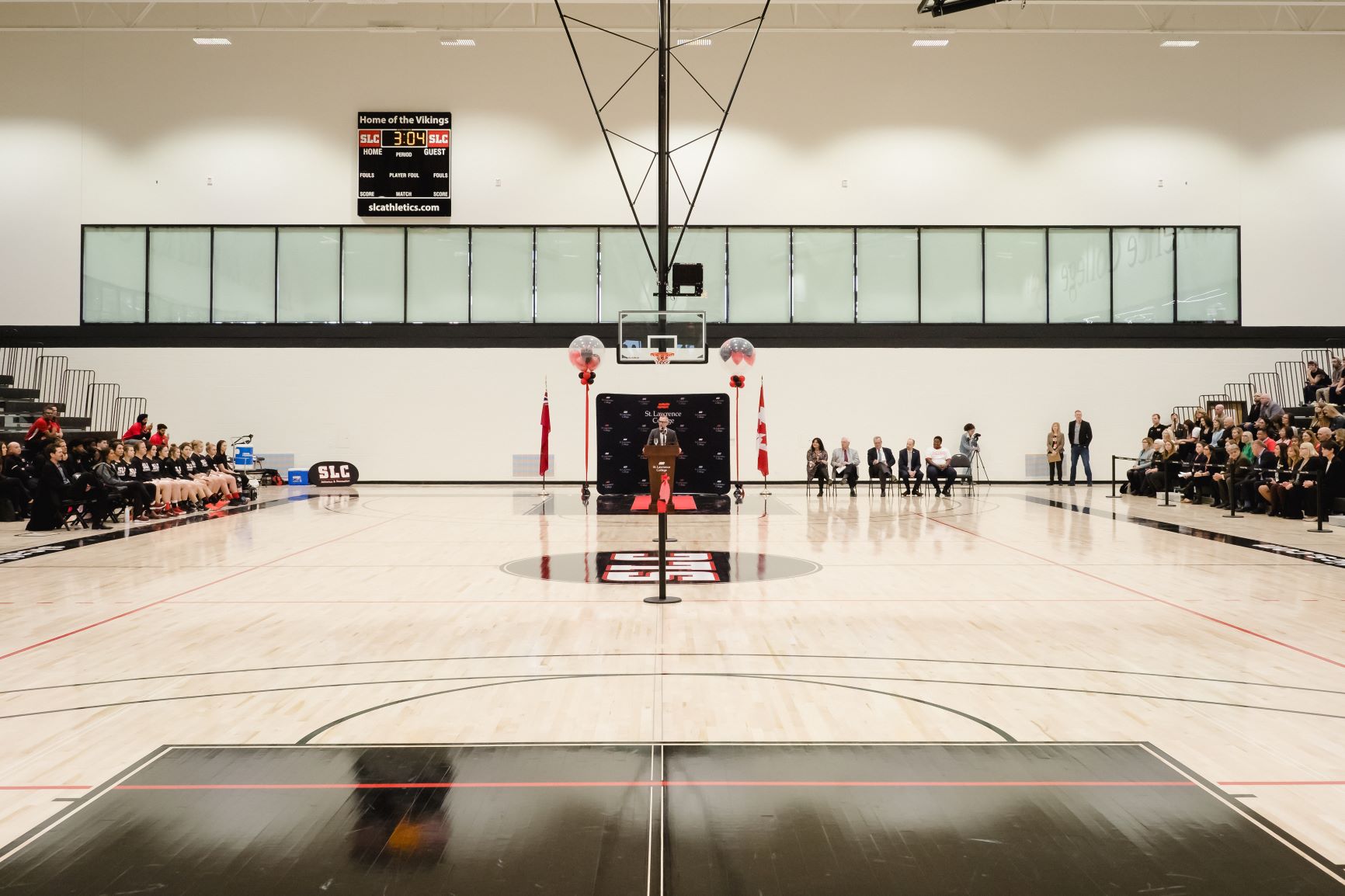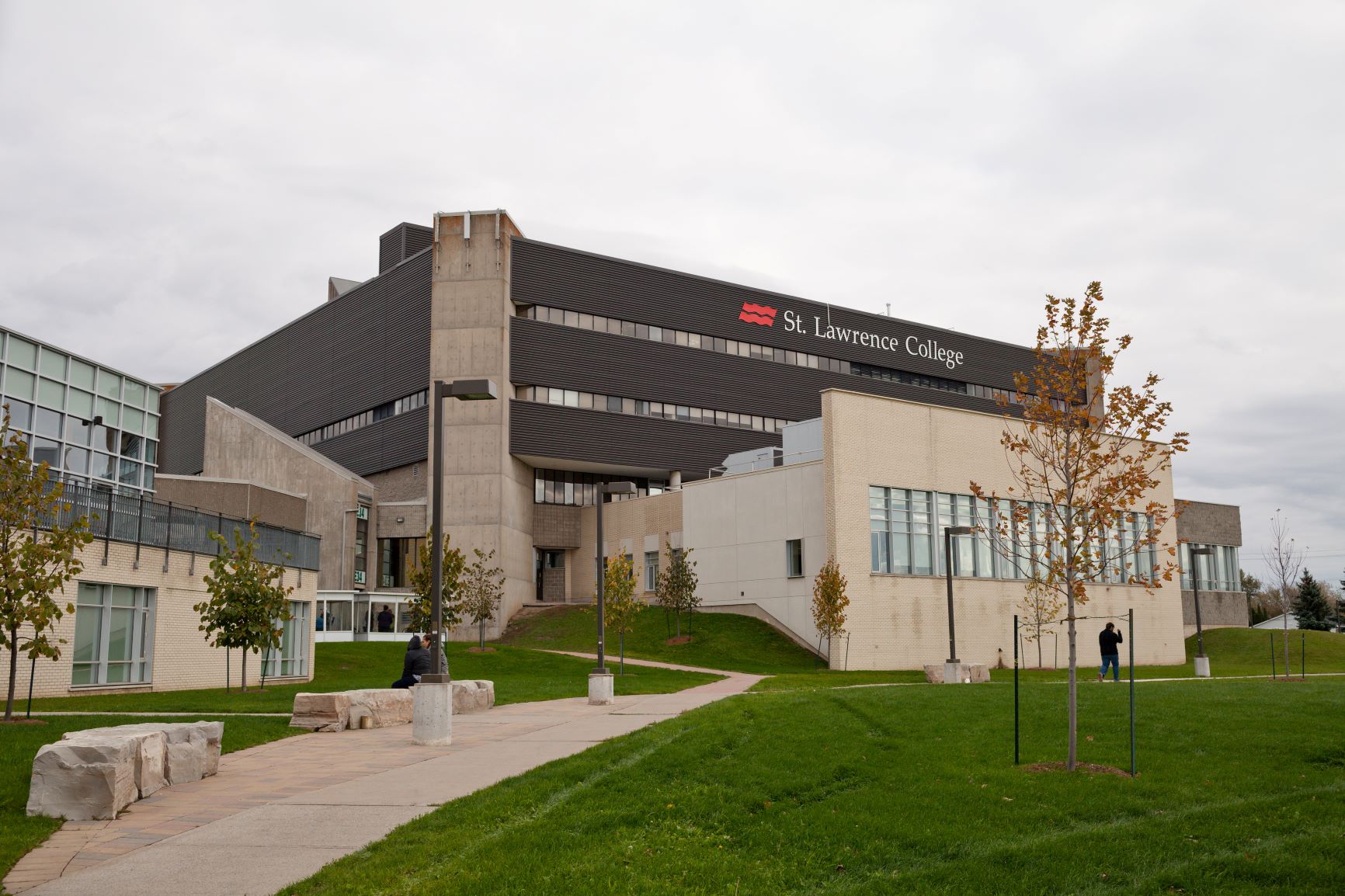 Kingston Campus
Career Opportunities
Prep cook
Line cook/commis chef
Pastry cook
Breakfast cook
Personal chef
Food writer/critic
Food photographer
Kitchen, restaurant, or recipe designer
Food truck owner
Restaurants
Bars
Hotels
Catering companies
Conference centres
Bakeries
Retirement living
Cruise ships
Prisons
Cafeterias
Airline catering
Testimonials
"I did not realize how much information, in addition to my actual cooking skills, I would need to become a successful chef. Fortunately, the instructors at SLC knew the business. They were also dedicated to my success. Through their insights and the training I received I have since been promoted."
"The program was fantastic. Coming in I didn't know what to expect but the faculty were so welcoming. The facilities are absolutely astounding. This program has certainly had a positive impact on my career. Glad I came to SLC."
"Before coming to St. Lawrence College, I worked in the UK as a Chef Manager. One of my friends told me about St. Lawrence College. I learned professional culinary skills from the experienced teachers from the culinary program. The International department staff is very supportive and friendly, too."
Other Information
Culinary Equipment List 2023-2024
Culinary Uniform Package: Small – X-Large ($159.00 + tax)
Phase 2 Clothing, Princess Street, Kingston. Extra Cost for larger sizes
Online ordering is available under chef/restaurant wear tab.
One Pair of Safe/Non-slip Shoes/Work Boots/Running Shoes: Black or Brown or White
Textbooks are great program reference materials but are optional.
A personal electronic device (laptop) for accessing and submitting program coursework from off campus.
Culinary Book List 2023-2024
Recommended Hard Copy Book or E-Book

Professional Cooking for Canadian Chefs' 9th Edition

Author: Wayne Gisslen
Publisher: John Wiley & Sons, Inc.
ISBN: 9781119424727
Hard Copy of textbook and Digital Copy
(Includes a complete online version of the book through Vital Source app)

Professional Cooking for Canadian Chef's 9th Edition

Author: Wayne Gisslen
Publisher: John Wiley & Sons, Inc.
ISBN: 9781119399650
E-Text Only

The Chef's Companion

Author: Elizabeth Riely
Publisher: John Wiley & Sons, Inc.
ISBN: 9780471398424

Professional Cooking for Canadian Chefs' 9th Edition Study Guide

Author: Wayne Gisslen
Publisher: John Wiley & Sons, Inc.

Hard Copy ISBN: 9781119506379
E-Book ISBN: 9781119506331
All culinary students are required to rent a locker to store your belongings and personal effects.

One Semester $45.00 or Two Semesters $75.00 (A $10 deposit will be refunded to you when the padlock is returned to the SA at the end of the two semesters)

Lockers are rented from the St. Lawrence College Student Association. Tell them you are a Culinary student.