Overview
This program was formerly Hospitality and Tourism Management.
This program will provide you with the opportunity to excel in the vibrant, rewarding and highly mobile tourism industry. The skills you acquire in this program reflect employer needs and will help ensure that you are ready for the work environment. Art and cultural tourism, hospitality and tourism law, sport tourism, special events planning and management, eco and adventure tourism, and historical tourism are but a few of the many subject areas that you will explore.
Program Details
Start Date
May, September
Credential
Ontario College Diploma
Open for international students
Program Highlights
Graduates of this program can turn their advanced diploma into a degree.
Program Outline
2023-2024
In this course students acquire business writing skills for future career success.Through an examination of real-world communication pertaining to the hospitalityand tourism industries students learn how to prepare effective business reports,electronic messaging, and digital media, and deliver professional presentationsusing research basics and proper citation techniques.
This course introduces you to marketing with an international focus. Throughlectures, case studies, class discussions and individual study you experience abroad view of marketing within the hospitality and tourism industries. This courseemphasizes the importance of creating a solid foundation on which to apply thefundamental concepts and principles of marketing in current, real-world situations.
This course emphasizes the importance of providing consistent, high quality customer service as a platform on which all successful businesses build brand loyalty, market share and client retention. In this course, you will acquire skills to integrate effective customer service and quality assurance practices into the hospitality and tourism workplace in your future role as managers. Discussion, role-playing, and case studies will facilitate your acquisition of the essential tools and practices required to grow a satisfied and loyal customer base for any hospitality and tourism business.
This course introduces students to the Tourism Industry as a whole. Throughlectures, group discussions, guest speakers, and individual research, basic concepts of travel will be outlined and the various sectors of tourism will be explored. The course will also examine the issues, challenges and the future of tourism in Canada. In addition, the various sectors of tourism in Canada will be paralleled with geographical destinations outside of Canada.
This course is designed to introduce you to the fundamental principles of accounting for the hospitality and tourism industries. Students learn about the types of businesses and how they are formed. Students will learn the components of the accounting cycle, the bookkeeping process, and the preparation and use of various financial reporting tools. Practical methods for budgeting, forecasting, and business performance analysis are also introduced, explored, and applied using case studies.
In this course, students will examine and analyze various food and beverage management strategies using the menu as the foundation for management decisions. Students will develop skills in food and beverage purchasing; cost analysis; inventory controls; truthful menu design; menu pricing; sales forecasting; and, marketing. Students will also explore the fundamentals of nutrition emphasizing the importance of offering nutritionally balanced food and beverages that reflect current market trends.
Prerequisite(s): HOTE60 (HOTE30 for Tourism)
In this course, students explore two key components of business practices: ethics and principled negotiations. Students participate in simulated negotiation scenarios to apply principles of ethical behavior and their impact on successful business relationships. Ethical theories, current events, case studies, and role-play are used to reinforce the concepts presented.
Students explore two key components of business practices: ethics and principled negotiations. Students participate in simulated negotiation scenarios to apply principles of ethical behavior and their impact on successful business relationships. Ethical theories, current events, case studies, and role-play are used to reinforce the concepts presented.
Prerequisite(s): HOTE60 (HOTE 30 in Tourism)
This course provides students with the essential information that managers need to comply with the body of law that is applicable to operations within the hospitality and tourism industries. Through case study analysis, examination of industry best practices, and in-class discussions students examine actual examples that apply to various aspects of the law as it pertains to the hospitality and tourism industries. Specific attention is paid to the rights, obligations and the liabilities of employees, managers operation owners.
In this course, you will use a hands-on approach to learn basic Window Office applications in a lab setting. It will include an introduction to the Windows operating system and the effective use of Microsoft Word, Excel and PowerPoint.
The key to the success of any hospitality and tourism business is the management of its greatest asset, its people. An organization's performance can depend on the employees obtained through recruitment and selection and maintained and retained through orientation, training, motivation and development. Students explore the key employment issues in the hospitality and tourism industry through case studies and assignments which demonstrate the direct correlation between the use of sound human resource management practices and positive financial results.
Prerequisite(s): HOTE60 (HOTE30 for Tourism)
This course introduces the student to the administrative and procedural aspects of front office management in a commercial lodging property. Hotel organization, front office operations, reservations, registration, front office accounting, night audit, settlement, managing front office employees, planning and evaluating front office operations are examined. The accommodation sector of the Canadian tourism industry also recognizes the importance, necessity and marketability of "green" hotels, motels and resorts. This course will also focus on enabling the learner to plan and develop accommodation facilities that are environmentally friendly through the implementation of effective initiatives and programs to reduce energy, water, and waste. Students will also examine and explore the merits, costs and benefits associated with membership in the industry programs such as The Green Key Eco-Rating program, The Green Leaf rating system, The Green Seal Standard for Lodging Properties and Green Globe certification. Case studies will examine accommodation properties that qualify as industry leaders in this market segment.
Prerequisite(s): HOTE60 (HOTE 30 for Tourism) + HOTE56
Co-requisite(s): HOTE31
This course introduces students to the concepts involved in the planning of events. Students are assigned to an actual event where in their capacity as a member of the event team they will be involved in the planning and delivery of a quality event. Recognized best practices in event management are reinforced throughout the course and the broader elements of events such as conferences, festivals, meetings, and sporting events are explored.
Casino gaming is an integral component of the multi-billion dollar entertainment, gaming and tourism industry. This course introduces students to the business of Casino operations. Topics include the gaming environment and how it relates to the support function of the operation, sales and marketing, accounting, security and human resource management. This course examines the economic and sociological impact of gaming operations within a community with a particular focus on Responsible Gaming, government legislation, and official financial reporting systems.
Prerequisite(s): HOTE30
Geographical Destinations is the study of people, places and environments from both a cultural and physical perspective. The course focuses on established and emerging destinations that are important to the tourism industry. Mapping identification exercises, independent research, and lectures are utilized throughout to provide students with a practical knowledge of worldwide destinations and how their fit within the global tourism industry.
Prerequisite(s): HOTE30
Due to the global economy and increasingly diverse workplaces, the ability to communicate successfully across cultures is an essential skill and a critical factor for success as a manager. This course examines the intrinsic relationship between cultural diversity and communications, and how understanding and respecting cultural differences is key to improving effective communications. Through lectures, case studies, group discussions and in-class exercises, students explore and develop strategies to help them communicate competently in culturally diverse communities and workplaces.
Prerequisite(s): HOTE30 + COMM18
This course provides students with a solid foundation in the concept and promotion of culinary tourism. During lectures, case studies and class discussions you acquire the essential skills required for managing this industry sector's current issues and challenges. Students examine the factors affecting culinary tourism's popularity, profitability and sustainability as it evolves from niche market to mainstream status.
Prerequisite(s): HOTE30 + HOTE66
This course examines the trends associated with various structures and segments within community tourism development. The planning, management, marketing, partnerships, sustainability of community tourism development initiatives are explored. Local, regional, provincial, national, and international tourism development organizations are contrasted and evaluated through current market trends and research. Students acquire the tools to develop and assess Destination Marketing Organizations (DMOs).
Prerequisite(s): HOTE13 + HOTE30
This course provides students with a foundation in the concept of adventure tourism and ecotourism. Students appraise industry standard operational practices that, through environmental awareness, are ethical, sustainable and non-consumptive. Through case studies, class discussion and field trips students investigate the planning and management of nature based tourism activities that balance profitability with modern conservation techniques.
Prerequisite(s): HOTE30
This course introduces students to the phenomenon of sport tourism the highly lucrative and fastest growing segment of the tourism industry. Students learn to define sport tourism, and to identify and differentiate between participatory sport tourism and event-based sport tourism. The historical development of sport tourism and business practices that illustrate the symbiotic relationship between sport and tourism will also be introduced. Sport tourism operations will be examined and evaluated through industry examples and thought-provoking questions and discussion.
Prerequisite(s): HOTE30
This course introduces students to the varied components of tour operations. An emphasis on the financial, logistic, marketing, and customer service elements of tour packing will be examined. Through lectures, group discussions, practical exercises and independent research students will develop a multi-day tour from design to promotion incorporating best practices in the industry and necessary steps for successful execution.
Prerequisite(s); HOTE30
This course introduces students to the segments of, and differences in, Heritage, Arts and Culture Tourism. Students explore in detail the economic and social benefits of a rich and vibrant heritage, arts and culture segment to Canada and recognize its importance to tourism and to the quality of life in our communities. Through lectures, classroom discussions, case studies, independent and group activities, students develop skills to plan heritage, arts and cultural experiences targeted to key visitor groups and attract funding opportunities.
Prerequisite(s): HOTE10 + HOTE30
The field placement experience engages students in a self-directed approach to gain experiential knowledge, further develop skills, and apply theoretical and practical knowledge gained in the classroom in order to enhance their abilities in the hospitality and/or tourism workplace. Through lectures, class discussion, and industry placement, students transition from academic training to a professional work environment.
Prerequisite(s): COMM18 + HOTE21 + HOTE60 (HOTE30 for Tourism)
Requirements
Admission Requirements
Ontario Secondary School Diploma (OSSD) with the majority of Grade 11 and 12 courses at the C, U or M level including the following prerequisites:
Grade 12 English at the C or U level
Grade 11 Math at the C, U or M level
For OSSD equivalency options, see Admission Requirements.
If you are missing prerequisite courses, enroll in the Career/College Prep program - free for Ontario residents who are 19 years or older.
Other Requirements
Technical Requirements
In order to attend virtual or alternate delivery classes, work in teams in virtual workspaces, or complete homework outside of campus and computer lab hours, students will be required to have the following technical equipment at home:
Windows Personal Computer (laptop or PC) (Mac computers are not compatible with all software applications)
MS Office (included with St. Lawrence College fees)
Webcam and microphone
High-speed internet connection
Placement
Confirmation of placement
Complete SLC placement Requirements
6 training modules
Student Declaration/Oath of Confidentiality
Student Covid 19 Waiver
Student Placement Facilitator will notify the student of Agency-specific requirements e.g.:
Immunizations (hospital/LTC)
CPIC - VULNERABLE SECTOR if required by site
Fees
2023-2024
Tuition
Program Fees
Ancillary Fees
Total
CAD
Tuition
Program Fees
Ancillary Fees
Total
Fees are estimates only. Tuition is based on two semesters.
Tuition
Program Fees
Ancillary Fees
Total
CAD
Tuition
Program Fees
Ancillary Fees
Total
Fees are estimates only. Tuition is based on two semesters.
Kingston
Our Kingston campus has seen significant renovation over the past few years, including a brand new Student Life and Innovation Centre that houses a new gymnasium, fitness centre, pub, and more.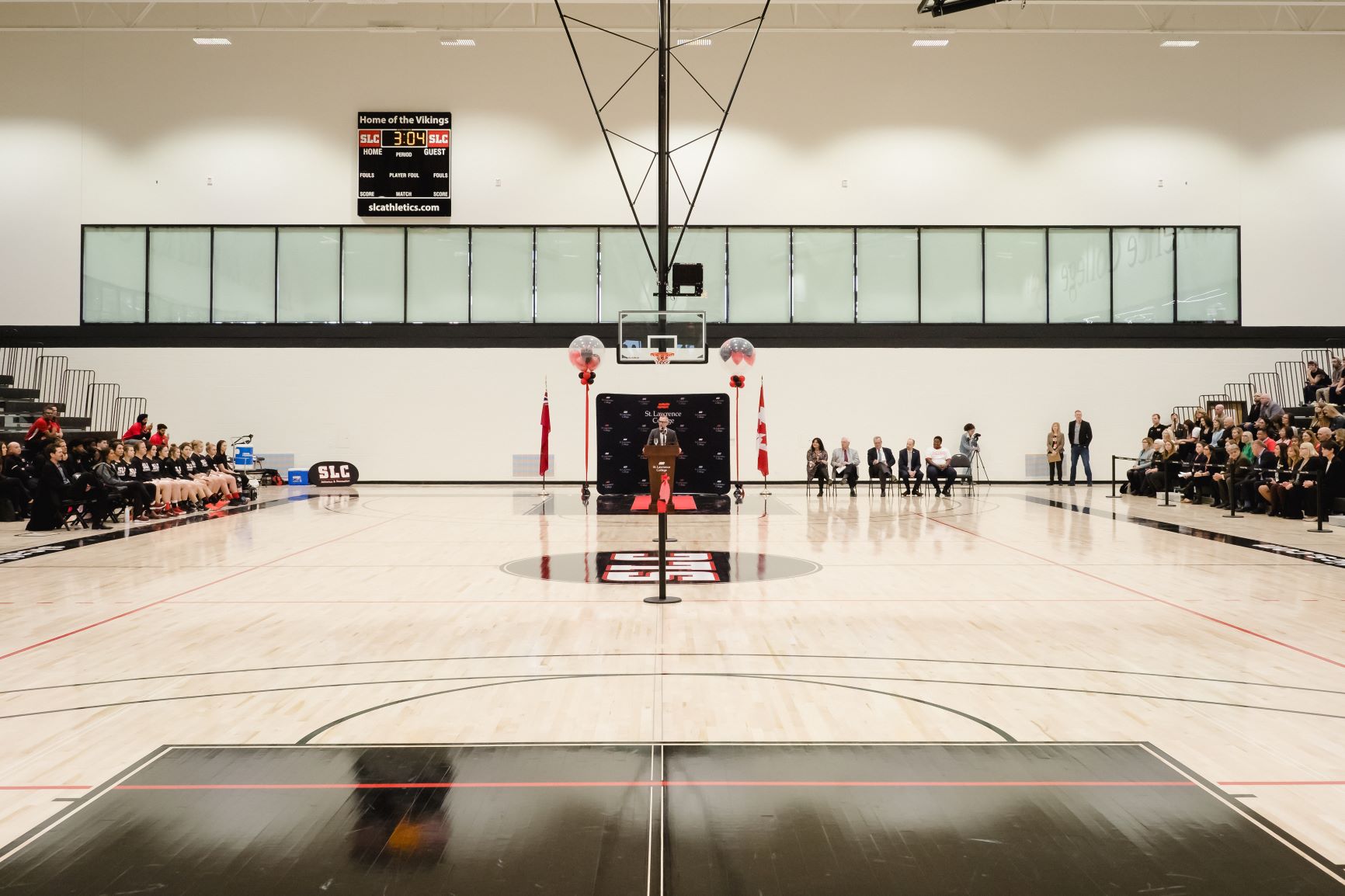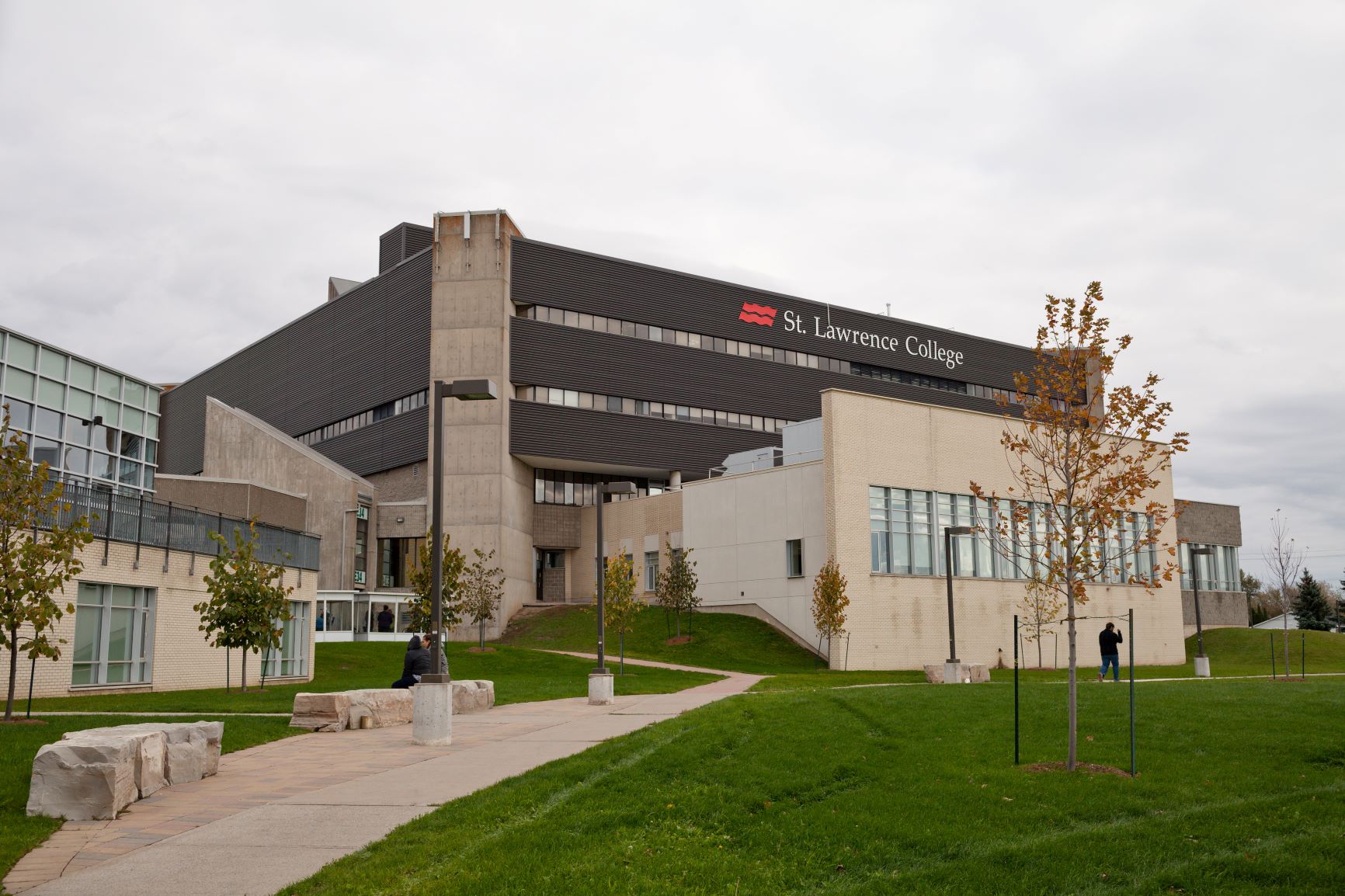 Kingston Campus
Career Opportunities
Industry Testimonials
The future of tourism as we move toward recovery
Research is showing us that Canadians are very keen to get out there and explore our country. Because of this newfound appreciation, the tourism industry could very well experience a post-pandemic boom. And the industry has been preparing.
Over the past year, the tourism sector has been working closely together, building long-term resilience and preparing to welcome back visitors to our communities and attractions. It has actually been a really exciting and rewarding time to be part of this important industry. I look forward to seeing our industry rebound and grow together, and in the near future, welcoming back our international guests.
Krista Doyle
Director of Marketing & Customer Experience
St. Lawrence Parks Commission
There has never been a more opportune time to begin your career in tourism & hospitality.
Post COVID-19, we are going to see enormous consumer demand for hospitality and leisure. People have been yearning to "get back to normal", which will result in a surplus of jobs becoming available in accommodations, food & beverage, and travel.
Our industry is incredibly resistant, and a bounce back is bound to happen. Not only will we see a travel boom, but we can expect a huge tourism culture shift within the next 1 to 2 years. Consumers will be expecting more during their travels. They will be looking for experiences that are enriching, sustainable and unique. It will be an impactful change in the industry that will require innovative approaches. It is going to be extremely rewarding and exciting to be in hospitality and tourism during that time. There will be endless opportunities.
Scott Follwell B.Comm, CHA
Chief Operating Officer
Diamond Hotels Management Inc.
Tourism is a multi-billion-dollar industry
As you are aware tourism is a multi-billion-dollar industry, in 2019 it represented $105 billion dollars of economic activity in Canada. Additionally, tourism provides the highest rate of employment for our youth.
Now more than ever I would encourage our youth to consider a career in tourism. This is an industry that will continue to grow for many years to come and provides so many different opportunities for employment and personal growth.
Bonnie Ruddock, Executive Director
Region 9 Regional Tourism Organization
Tourism is the fastest-growing industry in the world.
In Canada alone, tourism employs over 1.4 million people. You may be seeking a dynamic career with a luxury resort in an exotic location or perhaps you prefer the challenges of a high-power conference centre in a large urban hub. Regardless, this program strives to prepare graduates for business careers in:
Casinos
Historical Tourism Attractions
Cruise Lines
Festival and Special Events Operations
Ecotourism and Adventure Tourism Development
Sales & Marketing of Community Tourism
Conference Planning
Event Planning
Sport Tourism Operations
Testimonials
"As a graduate of St. Lawrence College, I have utilized my education towards a successful career in tourism for over 25 years. We are now facing a pandemic that has hit the tourism industry harder than any other event in the past. Although the recovery period will take time, within the next year, statistics estimate over 505,000 jobs will be generated by this demand. "