Overview
The Plumber program includes the in-school training of the Plumber Apprenticeship as defined by the Ministry of Labour, Training and Skills Development. The Plumber Apprenticeship program covers the theory and techniques needed to install industrial and residential plumbing, mainly in new buildings.

Level 1 (Basic) Apprenticeship Program Code 0193
Level 2 (Intermediate) Apprenticeship Program Code 0194
Level 3 (Advanced) Apprenticeship Program Code 0195
Apprentices are required to complete three levels of in-school training together with the required on-the-job or practical components of the trade (approximately 5 years/9000 hours). Upon successful completion of all the contract requirements, apprentices are eligible to write the Certificate of Qualification exam for plumbing.
This program is funded in part by the Ministry of Labour, Training and Skills Development.
Learn more about Apprenticeships in Ontario. For start dates, contact the Employment Ontario apprenticeship office in your area.
Program Details
Credential
Statement of Achievement/College Certificate
Program Length
8-week blocks
For start dates, contact the Employment Ontario apprenticeship office in your area.

Program Highlights
This program is considered a Red Seal trade (see www.red-seal.ca - opens a new window). Apprenticeship grants are designed to make a career in the trades an attractive choice and to encourage more apprentices to complete their training. Eligible apprentices may receive up to $4,000 which can be used to pay for tuition, travel, tools, or other expenses.
As per the Service Canada website, registered apprentices who have successfully finished their first or second year/level (or equivalent) in one of the Red Seal trades can apply for the Apprenticeship Incentive Grant (AIG) which is a taxable cash grant of $1,000 per year/level up to a maximum of $2,000. Registered apprentices who complete their training, become a certified journeyperson in a designated Red Seal trade, and who obtain either the Red Seal endorsement or a provincial or territorial Certificate of Qualification can apply for the Apprenticeship Completion Grant (ACG) which is a taxable cash grant of $2,000. For more information visit www.servicecanada.gc.ca.
Program Outline
2023-2024
This course introduces students to foundational concepts and theory of general plumbing systems. Topics covered include pipe fitting and installation, drainage, waste and venting systems, and Plumbing Codes and regulations.
This course provides students with foundational skills on installation of steel, cast iron, and plastic piping and rough-in procedures involving drains, waste, vents, and water lines. Students hone their knowledge of and skill using hand and power tools that are relevant to the plumbing trade. Additionally, students design, plan, and install basic plumbing system.
The Basic course will introduce the student to the fundamentals of torch welding and the cutting of mild steel. Topics covered will include: safety procedures; correct use of equipment; oxyacetylene cutting and welding mild steel. The course heavily emphasizes hands-on techniques.
Students apply basic arithmetic and trigonometry to solve plumbing problems. In addition, students convert SI to Imperial and Imperial to SI units to work with different materials, measures, and drawings. Students apply mathematical knowledge to calculate various pipe offsets as required in the plumbing industry.
Students learn basic hoisting and rigging skills that are useful for all trades. An emphasis is placed on safety and compliance with OHSA regulations, hosting and rigging theory, and hoisting and rigging calculation and application.
This course introduces the apprentice to the skills required to read and interpret mechanical blueprints. The student learns to prepare sketches and to understand the different types of drawings, views, notes, and title blocks as applied to a residential site. Students also apply interpersonal skills to effectively communicate and follow on-the-job directions.
This course provides the apprentice with the essential theoretical knowledge and skills to complement their practical on-the-job training with the employer. Topics include: Drainage Systems, Waste Pipe Systems, Venting Systems, Water Distribution Systems, Plumbing Fixtures and Appliances and Equipment.
In this course, students design and install a complete four fixture washroom gaining hands-on experience with up-to-date plumbing materials and tools. In addition, students install a sewage or sump pump. Students design all project according to the OBC.
This course is a continuation of the topics covered in previous welding courses. Topics include: welding machines and accessories; welding in the flat, vertical and overhead positions; welding of square butt and vee groove flat position only and the effect and control of heat. There is an emphasis on safety and on how plumbers and welders collaborate.
Students interpret blueprints and specifications that are standard to commercial installations. In addition, students produce drawings and job-related documentation. This course also builds students' interpersonal and instruction-taking skills.
Students apply mathematical concepts to calculate volume, surface area, and perimeter to solve plumbing problems. Further, students use key concepts of surveying to plan pipe layout. In addition, students explore concepts of heat transfer.
In this course, students repair, maintain, and install a variety of common residential, commercial, institutional, and industrial water pumps, boilers, water heaters, water conditioning systems, and supporting piping installations. Students trouble-shoot real-world plumbing problems in an applied setting.
Students study advanced residential, industrial, commercial, and institutional plumbing topics, knowledge and skills to complement their practical on-the-job training with the employer. Such topics as building drainage, waste, venting, Municipal Sewage Treatment and Municipal Water Treatment are explored.
Students develop their drawing and plan/specification reading skills for plumbing and hydronic systems. Students create drawings for residential and ICI projects. There is an additional focus on interpreting job specifics in order to achieve effective installations. Students also learn to create and interpret documentation associated with the drawing and planning process.
Students review basic trades calculations including, surface area; volume; conversion between decimals, fractions and percentages; heat; density; psi; and offsets. In addition, students apply formulas to calculate pressure allowances and heat transfer. Students estimate the cost of materials using a variety of methods.
Requirements
Admission Requirements
The apprentice must be:
Fees
2023-2024
Fees are estimates only. Tuition is based on two semesters.
Fees are estimates only. Tuition is based on two semesters.
Kingston
Our Kingston campus has seen significant renovation over the past few years, including a brand new Student Life and Innovation Centre that houses a new gymnasium, fitness centre, pub, and more.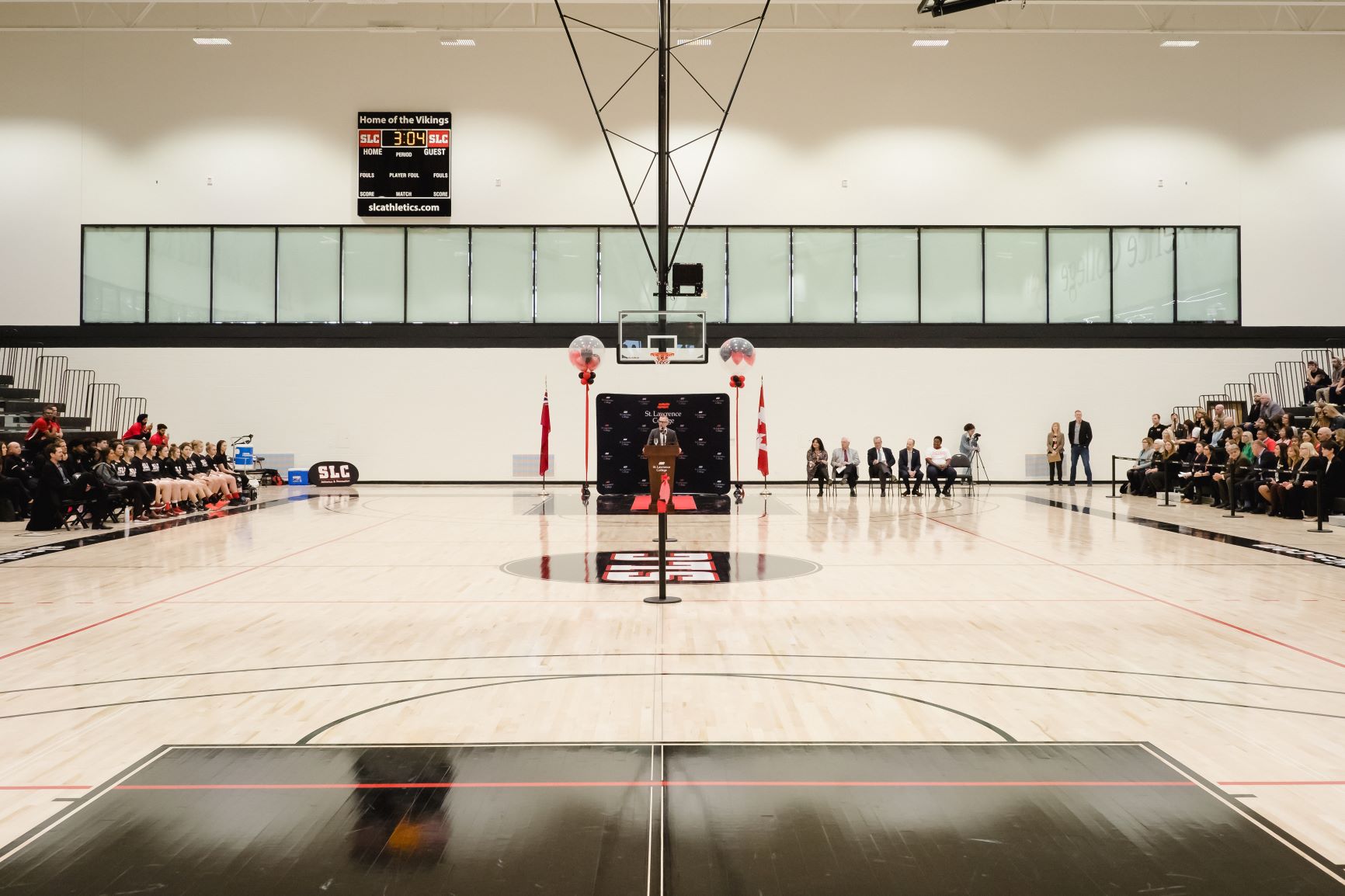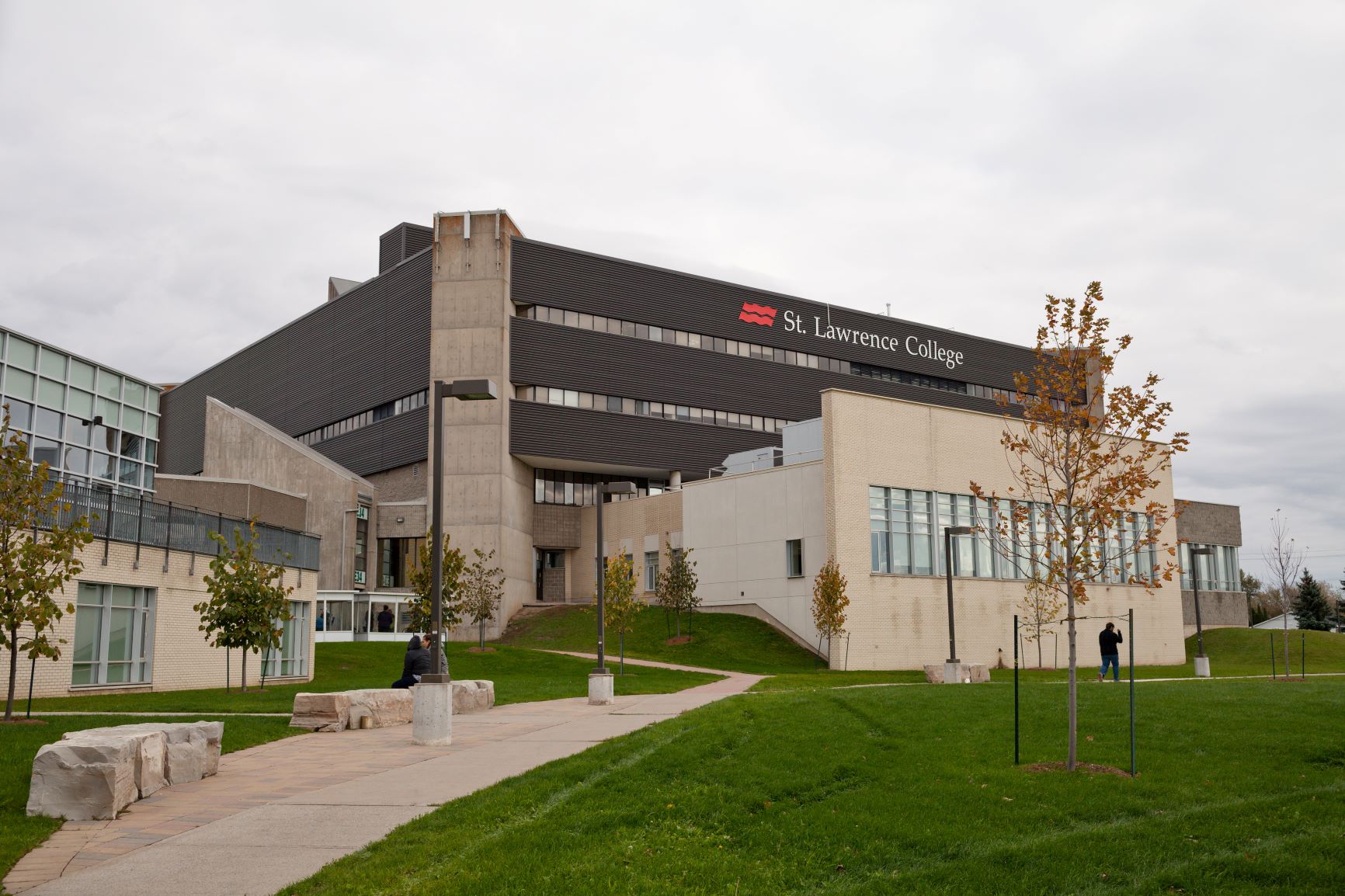 Kingston Campus