Advance your health care career to a nursing role
The Personal Support Worker (PSW) to Practical Nurse (PN) courses are designed as a pathway for working PSWs to continue their studies toward qualifying to practice in Ontario as an Registered Practical Nurse (RPN).
These courses offer flexible study options and are built around the core components of the pathway to Practical Nursing programs offered at Ontario's public colleges. A new career with a wide range of job opportunities is waiting for you. Creation of these courses was funded through the Ontario government's Nursing Program Transformation in Ontario's Colleges initiative.
Eligibility
To be eligible for this pathway program, you must:
Be a Canadian citizen or Canadian permanent resident
Have graduated from an Ontario Ministry of Colleges and Universities approved PSW program
Have worked as a PSW in Ontario on a regular basis within the last five years
PATHWAY HIGHLIGHTs
Upon successfully completing six online and asynchronous pathway courses, PSWs will be eligible for advanced entry into a public college's four-semester Practical Nursing (PN) programs. Graduates of approved PN programs are eligible to apply to the College of Nurses Ontario to write the registration exam to practice in Ontario as a Registered Practical Nurse (RPN).
Courses
CSSL 1000 Nursing Theory Bridge
CSSL 1001 Nursing Professionalism
CSNC1000 Anatomy & Physiology
CSDU1002 Math for Practical Nurses
CSNC1001 Health Assessment
CSDU1003 Transition to Practical Nursing
RELATED PROGRAMS
Personal Support Worker
Campus: This program is available in our

Kingston

,

Brockville and Cornwall

campuses)

Credential: Certificate

Program length: 1 year
Highlights
The SLC PSW Program has well over 400 hours of clinical placement.

Students will have placements in a variety of clinical settings.

Assist individuals from all ages of the lifespan with home management, facilitating social and recreational activities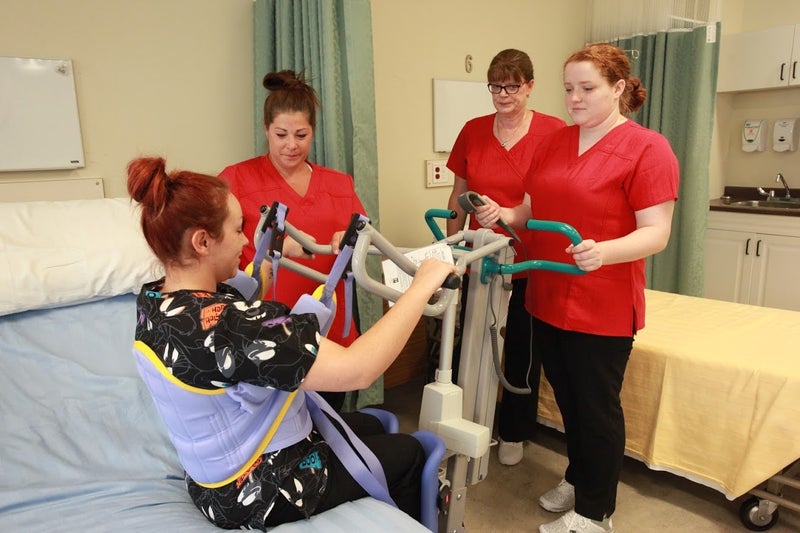 Practical Nursing
Campus: This program is available in our

Kingston

,

Brockville

and

Cornwall

campuses

Credential: Ontario College Diploma

Program length: 2 extended years
Highlights:
Placements in a variety of health care settings including a 400-hour clinical consolidation placement in semester 5.

Hands-on simulated learning experiences in a simulation lab.

Graduates are eligible to write the College of Nurses of Ontario (CNO) Registration Exam.