Director, The 25th Annual Putnam County Spelling Bee (2019)
Heather Braaten is a successful actor, in both theatre and television as well as a seasoned director in the musical theatre and theatre industry.
She is also the current Artistic Director of the Stephenville Theatre Festival in Stephenville, Newfoundland.
Her film and TV credits include Kojak (NBC), Wonderland (CBC) and the feature film RESIDENT EVIL: Apocalypse. Her theatre credits are also extensive including many featured roles is such shows as Hair, Godspell, Romeo and Juliet, Franklin's Big Adventure (International Tour) and Caravan Stage Barge (North American Tour).
Directorially, she has directed a vast array of productions including The Magic School Bus (US & Canadian Tour), Dolly Parton Live in Concert, Spring Awakening, Urinetown, Avenue Q, We Will Rock You, Evita, and many others.
Heather is the co-founder and artistic director of the Toronto-based theatre ensemble Tool Kit Inc. and is currently developing a new piece of devised musical theatre titled Match Girl: A Folk Rock Musical. She was the interim artistic director for Toronto's Lower Ossington Theatre where she directed many mainstage musicals.
She has worked across Canada and the United States, directing and tour managing over 20 mainstage musicals for young audiences. She was also spent three years as a company member of The National Caravan Stage Company, touring the coastal regions of North America aboard a 90-foot-tall ship that brings original works of Canadian theatre to artistically underserved towns as well as large metropolitan centers.

Director/Choreographer, The Addams Family (2018)
Originally from London Ontario, Cameron trained in the prestigious musical theatre performance program at Sheridan College and later completed his Master's in Theatre Directing at the Bristol Old Vic Theatre School in England. He was given the Elsa Roberts directing prize upon graduation. Cameron was recently awarded the Tier 1 Exceptional Talent Visa and will continue his adventures living in London, England in 2019.
Recently Cameron choreographed a work in progress production at The Other Palace, of Alain Boublil's (Les Misérables and Miss Saigon) new musical Manhattan Parisienne.
There are high hopes for development in the New Year. Last Christmas, he directed a new adaptation of The Little Mermaid which will be doing a UK National tour in 2019. He also spent the better part of last year working with Olivier Award Nominated Sally Cookson creating movement direction on two shows: The Trojan Women and La Strada.
Director/Choreographer: The Wizard of Oz (St. Lawrence College); Little Mermaid (Theatre Royal Bath) Panopticon, Freak and The Architecture of the Moon (The Dance Concept); Never Swim Alone (Alma Tavern Theatre); Seussical: The Musical (Musical Theatre Productions); Edges (OKTC Alumni)
Movement Director & Choreographer: La Strada and Manhattan Parisienne (The Other Palace); The Trojan Women (Bristol Old Vic Theatre); The Legend of Sleepy Hollow (Theatre Royal Bath/Theatre School), Legally Blonde (CATS Mainstage);
Assistant Director: The Trojan Women (Bristol Old Vic Theatre- Dir. Sally Cookson); The Lion, the Witch and the Wardrobe (Royal Lyceum Theatre – Dir. Andrew Panton); Shrek - the Musical and Elf (the Grand Theatre – Dir. Susan Ferley; Romeo and Juliet & As You Like It (GB Theatre- Nancy Medina)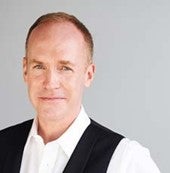 David Connolly, the recipient of The Premier of Ontario's Award of Excellence in Applied Arts, made his Broadway debut at age 19 after graduating from the Music Theatre Performance Program at Sheridan College. Twenty-five years later he remains an optimistic, highly creative idea generator whose life Dance Magazine wrote,
"Demonstrates the quintessential balancing act between career and community service." Currently, he serves as the Associate Artistic Director at Drayton Entertainment, Canada's third-largest not-for-profit professional theatre company.
On stage, he has directed and choreographed over fifty musical theatre productions including the Canadian Premiere productions of "Mamma Mia!" and "High School Musical." In 2015, David choreographed the pre-Broadway production of "First Wives Club, The Musical" at The Oriental Theatre in Chicago for Director, Simon Phillips.
For the screen, he most recently directed and choreographed season two of "The Moblees" for Kids' CBC. Previously, he worked for CBS, NBC, ABC, PBS and on two feature films directed by Deepa Mehta.
He is a board member of the Randolph Academy for the Performing Arts and director of Pauletta Washington's United Nation's Department of Peace initiative concert tour, "Chronicle." Recently, he directed this concert at The General Assembly Hall of The United Nations in New York. During his twelve years as creative co-producer and choreographer of Toronto's Fashion Cares benefit, David choreographed for artists including Katy Perry, KD Lang, Patti LaBelle and Sarah Brightman. In 2013, David was inducted as a member of The International Dance Council at UNESCO. He is a proud member of The Directors Guild of Canada, ACTRA, Equity and The Stage Directors and Choreographers Society.

Director and Choreographer, The Wedding Singer (2018)
Originally hailing from the west coast, Naomi graduated from the Musical Theatre program at Laine Theatre Arts in London, UK. She has her Advanced RAD Ballet (and studied Solo Seal), Advanced ISTD Modern, and Silver
LAMDA Drama exam. She also trained for 3 summers at the Banff Centre for the Arts ballet program. Naomi has made Toronto home for the past 20 years.
On the creative side, Naomi has had the privilege of working on the premiers of Norm Foster and Mike Doherty's "For Life" (Choreographer/ Performer-STC), "A Christmas Carol" (Choreographer/ Assoc Dir- TNB, STC), and the immersive experience, "Hogtown" (Co- choreographer/ Assistant Dir- Toronto).
Other choreography credits include Sister Act (The LOT), "Mary Poppins," "The Drowsy Chaperone," "Shrek," "West Side Story" (TNB Theatre School), "Joseph and the Amazing Technicolor Dreamcoat" (Chor/ Assistant Dir- Blind Faith), "Willy Wonka," "Aladdin Jr," Beauty and the Beast Jr" (Capitol Theatre), and "Anne and Gilbert" (Assistant Choreographer- Charlottetown).
As a performer, Naomi has played leads in regional theatres across Canada. Favourite roles include Janet Van de Graff in "The Drowsy Chaperone" (MTC, TC), Sally Bowles in "Cabaret" (Segal Centre), Roxy in "Chicago," Brooke in "Legally Blonde," Bombalarina in "Cats" (Neptune Theatre), Norma in "Victor, Victoria," Ursula in "Sweet Charity," Bebe in "A Chorus Line" (Stage West), and Tess in "Crazy For You" (TBTB/ Port Hope).
She had also performed in seven seasons at the Stratford Festival in plays and musicals from Hammerstein, Weill, and Molière to Euripides. Her last season she played Ann Reilly in "42nd Street" and Edith in "The Pirates of Penzance."
Naomi is passionate about working with young professionals, having been on Faculty at Sheridan and Randolph, and had taught workshops at dozens of dance studios throughout Ontario and Canada. She has also adjudicated dance across the country for many years.
*This participation of this Artist is arranged by permission of the Canadian Actors' Equity Association under the provisions of the Dance Opera Theatre Policy.

Musical Director, The Wedding Singer (2018)
Michael Doherty is an Atlantic Canada and Toronto-based composer, sound designer and music director. Recent theatre credits include; Finding Wolastoq Voice, Marion Bridge, The Space Between, Vigil, You Play Beautifull, A Christmas Carol (Theatre New Brunswick); Shrek, The Drowsy Chaperone, Guys and Dolls (Theatre New Brunswick Theatre School;) Armstrong's War, It's a Wonderful Life, Hockey Dreams, For Life, A Christmas Carol, Red, Miracle on 34th St. (Sudbury Theatre Centre); Grace Notes, Angel's River (The Notable Acts Theatre Festival).
Michael is the composer and co-lyricist of two full-length musicals; A Christmas Carol adapted with Caleb Marshall and For Life with Norm Foster. He is a multiple Merritt award (Theatre Nova Scotia) nominee and winner. He was honoured with the musician's achievement award at East Coast Music Awards in 2008 and received the Playhouse Honours award from the Fredericton Playhouse in 2014.

Music Director, The Addams Family (2018)
Originally from Brockville, Ontario, Aaron has had a very successful career in musical theatre as a Music Director, Composer, Arranger and Pianist. Recently, Aaron has been working as the Music Director with the STARVOX productions of Trey Parker's CANNIBAL! and EVIL DEAD: THE MUSICAL in Toronto (soon to be on tour across North America). He has also recently worked with Theatre New Brunswick (Little Women), Theatre Sheridan, Smile Theatre and Angelwalk Theatre.
Mr. Eyre is also a busy vocal coach, music consultant, choir director and educator in Toronto. Aaron has his ARCT in piano (RCM), and a BMus (Composition) and BFA (Theatre) from Wilfred Laurier University in Waterloo.
Mr. Eyre has been involved in several St. Lawrence College productions, including Director and Music Director of DIVAS OF BROADWAY (2015), Music Director of Disney's BEAUTY AND THE BEAST (2017), Music Director of THE ADDAMS FAMILY (2018), and THE 25TH ANNUAL PUTNAM COUNTY SPELLING BEE (2019).

Director and Music Director, 9 to 5 (2016)
Craig Fair is a graduate of Sheridan Colleges Musical Theatre Performance program. He was the recipient of the triple threat award. Has appeared in such shows as, The Producers, Legally Blonde, Crazy For You, Forever Plaid, On The Town, Mamma Mia! He has spent 8 seasons at the Charlottetown Festival both as a performer and Music Director.
Selected Music direction credits include Patsy Cline, Canada Rocks!, Legends Of Harmony, The Wachowski Brothers, The Full Monty, Ring of Fire, Assassins.
He has arranged both vocally and orchestrally for over 7 shows and is currently arranging a piece for Symphony Nova Scotia. Mr. Fair was the Director and Musical Director for St. Lawrence College's production of Now and Forever in 2015.

Director, Into the Woods (2018)
Susan trained as an actor at the University of Alberta Drama Department; and as a director through apprenticeships at the Playhouse Theatre Centre of British Columbia and the Stratford Shakespeare Festival (Canada) with inspiring directors Christopher Newton, Phillip Headley and David William. Recently Susan returned from England and an invigorating year studying Actor Training and Coaching at Royal Central School of Speech and Drama.
She served as Artistic Director at Globe Theatre (Regina 1990-98) and Grand Theatre (London, Canada 2001-20016).
The Boy Friend at St. Clair College, Music Theatre Performance was her most recent directing project. Other recent projects include placements as Assistant Director Stage Door (Royal Central School of Speech and Drama) and Pippin (Mountview Academy).
Memorable directing projects include An Ideal Husband (Watermark Theatre), Intimate Apparel, Other Desert Cities, Pride and Prejudice, Elf, Wizard of Oz, Macbeth (Grand Theatre), My Fair Lady (Drayton Entertainment), A Woman of No Importance (Shaw Festival), Stone Angel (Alberta Theatre Projects), The Importance of Being Earnest, Romeo and Juliet, Dancing in Poppies, Misalliance, Twelfth Night (Globe Theatre). Susan also directed a range of productions for Grand Theatre's High School Project including Les Misérables, Hello Dolly, The Addams Family, Legally Blonde, My Fair Lady, Pirates of Penzance, Twelfth Night, Romeo and Juliet and Fiddler on the Roof.
She has directed/taught in actor training programs across the country – University of Alberta, National Theatre School, Banff Centre School of Fine Arts, Studio 58 (Vancouver) and University of Regina.

Director and Choreographer, Jesus Christ Superstar (2019)
Liz started her professional acting career and the age of 12 playing Bett in OLIVER and hasn't looked back since. She is a graduate of the Music Theatre Program at Sheridan College and an accomplished director, choreographer, and performer. She is also part-time faculty at The Randolph Academy for the Performing Arts.
Selected Director/Choreographer credits to include: BOEING BOEING and A CHRISTMAS CAROL [ Upper Canada Playhouse], LEGEND'S OF ROCK N' ROLL, AND THEN THE LIGHTS WENT OUT…, and JOSEPH AND THE AMAZING TECHNICOLOUR DREAM COAT [
Stage West Calgary], ROB FORD THE MUSICAL [ Factory Theatre], SEXY LAUNDRY, BINGO LADIES, AND NOT IN MY BACKYARD [ PSFT], A CHRISTMAS CAROL [ The
Charlottetown Festival], ONE MOMENT and FITZ' HAPPENS [ LFT], LEGALLY BLONDE in Calgary, DISNEY'S BEAUTY AND THE BEAST [ St. Lawrence College], JESUS CHRIST SUPERSTAR [ St. Lawrence College].
Selected performer credits: Two seasons at The Stratford Festival, Three seasons at The Charlottetown Festival, Mayzie in SEUSSICAL [ The Citadel], Emily in ELF: THE MUSICAL and Paulette in LEGALLY BLONDE [ Neptune Theatre], Agnus in MARION BRIDGE [ The Globe Theatre], Sally in CHARLIE BROWN and The Actress/ Lizzie in BLOOD RELATIONS [ Georgian Festival Theatre], Doris in SAME TIME NEXT YEAR, and Dory in THE LADIES FOURSOME [ Magnus Theatre], Jill in SKIN FLICK [ LFT] and Laura in LAURA [ Vertigo Theatre].

Masterclass Instruction (2019)
Forrest is a Tony® Award Nominee for his Broadway debut as Mr. Tambo in THE SCOTTSBORO BOYS, first created at the Vineyard and Guthrie Theaters. Post-Broadway, Forrest received a Barrymore Award for his reprisal of the role at the Philadelphia Theatre Company, and recently appeared in the award-winning London premiere at the Young Vic.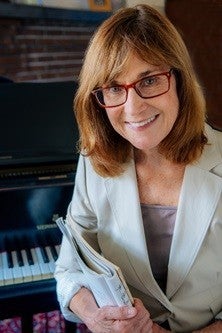 Mary is a Penn State Professor Emeritus in Musical Theatre Voice and Voice Pedagogy currently residing in NY where she maintains a professional voice studio. Students have been seen or will appear this season on Broadway in Wicked, Mamma Mia, Book of Mormon, Newsies, Kinky Boots, Beautiful, Pretty Woman, A Bronx Tale, Ain't Too Proud and Be More Chill among others, and in national tours and regional productions.
She is frequently invited to present her workshop "Bel Canto/Can Belto" in the U.S and abroad. Mary has produced two teaching videos, "Teaching Women to Sing Musical Theatre" and its sequel "What About the Boys?" and is co-author of "Cross Training in the Voice Studio: A Balancing Act" with colleague Norman Spivey.
Ms. Saunders-Barton is chair of The American Academy of Teachers of Singing. Mary is also a Lifetime Achievement Award recipient from Shenandoah's CCM Institute.

Director, Les Belles Soeurs (2015)
Theatre: Anne of Green Gables (Confederation Centre for the Arts), Alice Through the Looking Glass (Confederation Centre for the Arts), Spoon River (Soulpepper), Company (Theatre 20), Elegies (Acting Upstage), Sound of Music ( National Arts Centre) Tartuffe (National Arts Centre) Enron (National Arts Centre),Company/Festival Players of Prince Edward County); Assassins (Birdland/Talk Is Free Theatre); Colours in the Storm (Festival Players); The Music Man, Fuente Ovejuna (Stratford Festival); The Full Monty (Stage West); Elegies (Acting Upstage – Dora Mavor Moore Award nomination); The Producers Canadian Company and First American National Tour (Mirvish Productions); Yidl Mitn Fidl, Funny Girl (Winnipeg Jewish Theatre); Wang Dang Doodle (Grand Theatre London); Hello Muddah, Hello Faddah (Marquis Entertainment); The Possibilities, Measure for Measure (Montreal Young Company); The Convict Lover, Sir John, Eh? (Theatre Passe Muraille); most recently directed Laura Secord (Festival Players at Prince Edward Country).
Other: (Film/TV) Molly: An American Girl Doll (ABC/ Disney); Challenger (BBC/ National Geographic); Sue Thomas F. B. Eye (Pebblehut/Pax); A Saintly Switch (ABC/Disney); The Gavin Crawford Show (Idlemind/Shaftesbury); Odyssey 5 (Showtime); Leap Years (Showtime); Bleacher Bums (Showtime).
Val Stanois has had great success as a musical theatre performer, singer and recording artist. She has appeared on Broadway (Rock of Ages), the Stratford Festival (Into The Woods, Hello, Dolly!), Drayton, Mirvish, Stage West and many others. She is also the Lead Vocalist and Artistic Director of the singing group SONIC EVE with her recordings heard on CBC and available through iTunes!
Ms. Stanois graduated from Sheridan College's Musical Theatre program and has trained with some of Canada's top singing, acting and dance professionals including an Apprentice Training Program at The Stratford Festival.

Guest Artist - Choreography and Performance (2016)
Originally from Edmonton, Alberta, Breanna holds a Bachelor of Physical Education (Dance Major) from the Universities of Alberta and Otago (New Zealand). As a performer, guest instructor, choreographer, and adjudicator, Breanna has had the opportunity to combine her two passions of dance and travel to over 60 countries, and currently represents Canada as a judge and choreographer for the International Dance Organization.
Choreography credits include 9-5, The Musical (Mayfield Dinner Theatre), It's Always Something (Sony Centre), "Strictly Dancing" (Australian Broadcasting Co), "Mass Exodus" (Ryerson University), "Degrassi: The Next Generation" (assistant choreographer), Canadian National Dance Team (Jazz/Modern) 2012-present
Select performance credits include Television: "Warehouse 13", "Bomb Girls", "The LA Complex", "MMVA's" (Psy) Theatre: "Crazy For You", "A Midsummer Night's Dream" (Stratford Festival), "West Side Story" (Vancouver Opera), "Return to Grace" (Fallsview Casino), "9-5", "Dance Legends", "Canadian Legends", "Legends of Rock & Roll" (Drayton Entertainment), "The Super Groovy 70's part 1 & 2", "Dirty Rotten Scoundrels" "Chicago", (Mayfield Dinner Theatre), "Chicago" (Palace Theatre New Hampshire), "42nd St" (Troika Asia Tour), Princess Cruise Line.
Jen Shuber
Amanda Cleghorn
Evan Buliung
Karen Burthwright
Natasha Strilchuk
Thomas Alderson
Scott Christian
Mariiane McCord
Alexandra Herzog
Melissa Morris
Jennifer Walls
Stephan Dickson
Shane O'Regan