Overview
The Apprenticeship Training Program is the preferred route to becoming an Industrial Electrician. Apprentices are employed and earning a wage while learning.
You are indentured to an employer who must agree to provide the training required in the Apprenticeship Training Standards. You must attend all classes of instruction, pass all examinations required, and fulfill the terms of the contract to receive your Ontario Certificate as a qualified Journeyperson Industrial Electrician.
You will receive an Apprenticeship Training Standard Book outlining the training objectives or areas of competency to be learned on the job. These competencies are necessary in order to function in the trade as a skilled worker or 'Journeyperson'.
Level 1 (Basic) Apprenticeship Program Code 0739
Level 2 (Intermediate) Apprenticeship Program Code 0743
Level 3 (Advanced) Apprenticeship Program Code 0744
Before, during, and after the in-school portion, apprentices work to complete the on-the-job training objectives or areas of competency of their apprenticeship. After completing Advanced, as well as the job training competencies, apprentices are eligible to write the C. of Q. examination to qualify as a journeyperson. The entire process usually takes four to five years.
This program is funded in part by the Ministry of Labour, Training and Skills Development.
Learn more about Apprenticeships in Ontario. For start dates, contact the Employment Ontario apprenticeship office in your area.
Program Details
Credential
Statement of Achievement/College Certificate
Program Length
Day release delivery format
For start dates, contact the Employment Ontario apprenticeship office in your area.

Program Outline
2023-2024
This course will introduce you to the Canadian Electrical Code. You will develop an understanding of the layout of the Canadian Electrical Code Book and apply this concept in locating specific Code rules. You will become proficient within the essential sections to interpret rules and tables and reference the appendices as necessary.
Upon completion of this course, you will be able to: obtain information from architectural, structural and electrical blueprints, specifications, building codes and the Canadian Electrical Code to complete an electrical installation for a single family dwelling. In addition, you will be able to identify and interpret alphanumerical lines and use the metric and imperial scales and be able to convert between them, draw and label a panel schematic for a single-family dwelling. You will prepare a material take off for a single-family dwelling using drawings, specifications and prepare sketches to solve and document construction problems and solutions.
Upon successful completion of Theory ELEC 103, the apprentice is able to understand the theories of current flow; define voltage, current and resistance, as well as electrical and mechanical power and energy; describe the effects of electricity on the human body; explain the principles of common sources of Electro-Motive Force (EMF); analyze series, parallel and combination DC circuits by applying Ohm's Law and Kirchoff's Laws; understand typical 3 wire distribution in residential circuit; understand the function of the Neutral; know the purpose and importance of Grounding and Bonding; describe magnetic lines of force and list their characteristics; describe the relationship between magnetism and EMF; understand the difference between Primary and Secondary cells.
Upon successful completion of ELEC 104 - Installation Methods, the apprentice is able to demonstrate the operation of common hand and power tools; install common switching devices, outlets and enclosures; correctly terminate conductors; demonstrate the installation procedures for non-metallic sheathed cable, armoured cable, mineral insulated cable, rigid conduits, flexible conduits, liquid-tight conduit, electrical metallic tubing, and electrical non-metallic tubing, including supports and tools required; install a 100 amp. residential consumer's service and associated branch circuits; layout a service mast installation; install door, signal and extra-low voltage lighting devices; identify and terminate copper communication and hard wired cables.
Upon successful completion of Instrumentation ELEC 105, the apprentice is able to explain common terms used in instrumentation systems; work with the SI and Imperial system of measurement for pressure and temperature; convert between the four temperature scales; describe the operation, applications and limitations of thermocouples, thermistors and RTD's; install, connect and test thermocouples, thermistors and RTD's; identify deformation elements of pressure measuring equipment; determine the accuracy of pressure measuring equipment; explain relationships between gauge and absolute pressure, and vacuum; explain the operation, construction and applications of typical industrial pressure sensors; identify ISA instrumentation symbols and draw basic process (P) and Instrumentation (I) diagrams for pressure and temperature devices; explain the operation of light and sound meters.
The student will be able to able to identify schematic symbols for North American and European basic logic gates; describe the operation of basic logic gates; use basic logic gates to create digital logic circuits; state Boolean equations for simple logic gates; design and test combination logic circuits; describe the voltage requirements for TTL and CMOS logic circuits; demonstrate the use of R.S. and D type flip-flop; use a logic probe to troubleshoot a digital circuit; demonstrate procedures for soldering and de-soldering; state the standard resistor colour code; connect resistors in series, parallel and combination circuits; describe the properties of N and P type semiconductor materials; explain current, voltage and biasing requirements for silicon and germanium diodes and LED's; demonstrate the operation of a bipolar diode; identify the symbols for and describe the operation and biasing for NPN and PNP Bipolar transistors; demonstrate how a transistor can be used as a switch; demonstrate the common applications for an opto-coupler.
Description is not Available
Requirements
Admission Requirements
The apprentice must be:
Note: Holders of a Certificate of Qualification in the Trade of Industrial Electrician who wish to obtain a C. of Q. as a Construction and Maintenance Electrician may apply to the Apprenticeship Branch of the Ministry of Labour, Training and Skills Development by submitting documented proof of the additional work experience required in the training standard for the Trade of Electrician: Construction and Maintenance.
Kingston
Our Kingston campus has seen significant renovation over the past few years, including a brand new Student Life and Innovation Centre that houses a new gymnasium, fitness centre, pub, and more.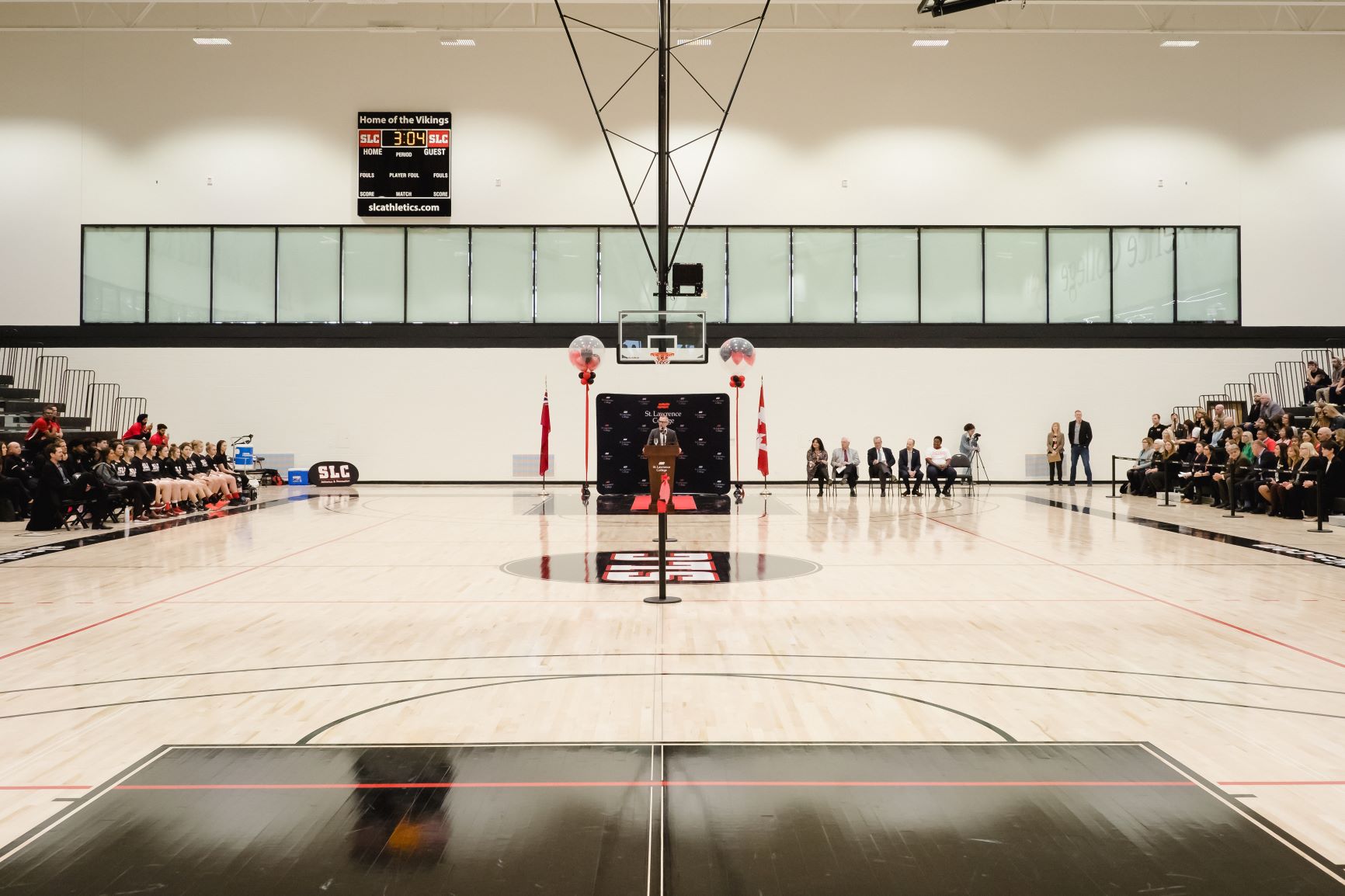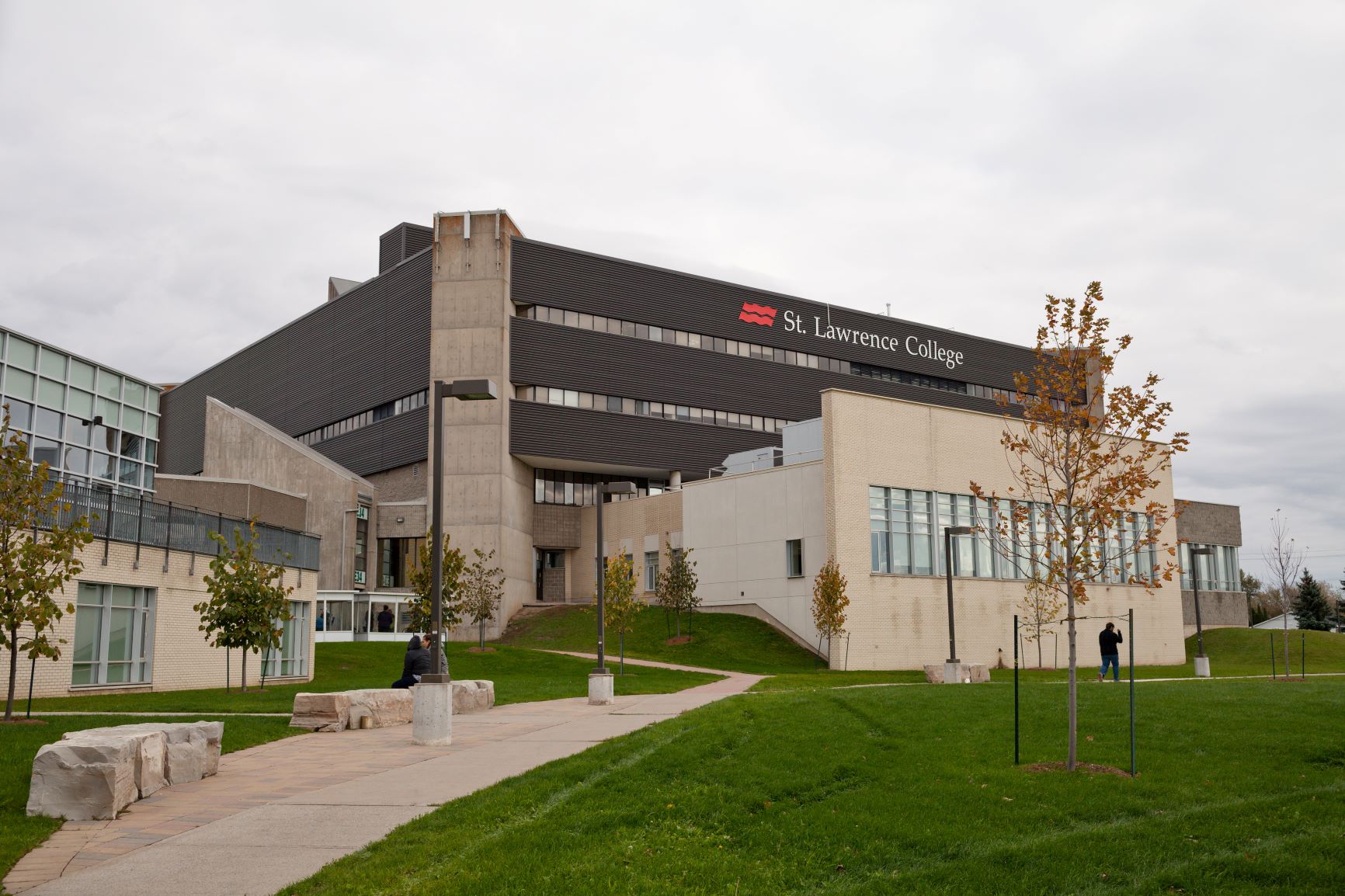 Kingston Campus
Career Opportunities
An Industrial Electrician is a person who:
lays out, assembles, installs, repairs, connects, and tests electrical fixtures, apparatus, control equipment, and wiring for alarm, light heat, or power systems in buildings and other industries
plans installations from blueprints, sketches, specification and installs all electrical and electronic devices
troubleshoots and systematically diagnoses and corrects faults in electrical or electronic systems and equipment by repairing, programming, or replacing electrical or electronic components as required
measures, cuts, threads, bends, assembles, and installs conduits and other electrical conductor enclosures; splices and terminates electrical conductors
tests electrical and electronic equipment for proper function