Overview
An organization is only as good as its people. As a human resources professional, you'll attract, hire, and retain the best talent, acting as a vital link between an organization's goals and the success of its employees. This graduate certificate program allows you to build on your diploma or degree with knowledge in core areas like human resource planning, recruitment and selection, training and development, compensation, workplace safety, and labour relations. You'll be a strategic leader ready to work in a variety of industries.
Program Details
Start Date
January (beginning Winter 2025), September (beginning Fall 2024)
Credential
Ontario College Graduate Certificate
Open for international students
Program Highlights
The College works closely with the Human Resources Professionals Association (HRPA) and the Canadian Council of Human Resources Professional Association (CCHRA) in the development of the Human Resources program. The program meets the academic requirements that lead to the designation of Certified Human Resources Professional (CHRP). See the HRPA website at www.hrpa.ca for details regarding the academic requirements for the CHRP designation.
Program Outline
2023-2024
Learners explore the principles and practice of accounting while integrating perspectives supporting creative/emerging ways of valuing humans and sustainability in business. Learners will examine the uses and limitations of accounting, while incorporating sustainable practices. Sustainable accounting is both a process and a function of supplying managers and employees in an organization with relevant information, both financial and non-financial, for making decisions, allocating scarce resources, monitoring, evaluating performance, and incorporating sustainable processes that emphasize employee and organizational values.
Learners examine the institutions and processes that govern the relationship between unionized employees and management and explores the impact of the changing Canadian labour relations landscape. Students experience the practical application of labour relations concepts through the evolution, challenges, and resolution of issues. Learners will explore some key concepts: the evolution of the labour relations system; environmental factors that impact collective bargaining; union certification; collective bargaining; collective agreements; and dispute resolution within negotiations.
Learners develop knowledge and skills related to training, retraining, reskilling, and development. Learners explore how training and development impacts human resources management. They examine how to provide employees with opportunities for retraining, reskilling, and upskilling. Further, learners determine training needs and design, deliver, and evaluate the effectiveness of training and development programs.
Learners explore the legal environment as it relates to employers and employees in Ontario and Canada. Students investigate the impact of legislation - including Human Right Act/Code, Canada Labour Code, Employment Standards Act, and common law - on the entire employee life cycle.
Learners design, implement, and evaluate all aspects of the Recruitment and Selection of employees. Learners will also develop and plan for initiatives around skill planning and talent pipelines in organizations. Learners explore practical and hands-on experience to assist in learning the strategic importance of Recruitment and Selection in the achievement of skill planning, organizational objectives, talent development, and talent pipelines within organizations. Learners examine the evolving nature of Recruitment and Selection and the impact of new technologies on those processes.
Principles of Human Resources Management is intended to provide learners with an understanding of human resources management functions within organizations. The course introduces the purpose and the application of Human Resources activities which will assist organizations in achieving their goals and objectives. As such, this course is designed to lay the groundwork for more advanced studies in Human Resources and related subjects.
Learners gain an understanding of the essential elements of the human resource planning (HRP) process in organizations. Learners are introduced to the concepts of strategy formulation and implementation within an HR context. Learners examine how to plan and make decisions about the allocation of resources for the effective management of people in organizations, within a given strategy and business plan. Both quantitative and qualitative concepts, approaches, and techniques are emphasized.
Learners explore knowledge and skills in the health and safety functions of Human Resource Management. They examine the integration of all Human Resource functions. Learners look at key topics such as workers' compensation systems as well as occupational health and safety laws and regulations both provincially and federally. Students are introduced to topics in disability management and wellness.
Learners explore individual behaviour and environments in organizations, including such topics as perception, attitudes, work motivation, prevention, and wellness. The study of group dynamics is also addressed, including such topics as team building, leadership, and decision-making. Students also look at organizational structure, culture and change.
Learners apply and develop the hard and human skills normally done by Human Resources staff. Learners gain a better understanding of, and preparation for, the working environment.
Learners analyze the needs of a competitive and changing work environment and the practice of effective total reward strategies. Learners explore applications and strategies to compensation design, rewards, and management. Job evaluation, pay structures, benefits programs, changing workplace demands and trends are all explored.
Learners examine human resources management information systems, the incorporation of data analytics, and the responsibilities of human resources management professionals. Learners apply data gathering strategies, business research techniques, and data analysis to aid in human resources management. Learners explore technology within the human resources management profession by focusing on the human resources management information systems.
Requirements
Admission Requirements
Ontario College Diploma, Ontario College Advanced Diploma, Degree, or equivalent.
Placement
The Human Resource Management program has experiential learning components that rely on learner connections with employers in the field.
Fees
2023-2024
Tuition
Program Fees
Ancillary Fees
Total
CAD
Tuition
Program Fees
Ancillary Fees
Total
Fees are estimates only. Tuition is based on two semesters.
Tuition
Program Fees
Ancillary Fees
Total
CAD
Tuition
Program Fees
Ancillary Fees
Total
Fees are estimates only. Tuition is based on two semesters.
Kingston
Our Kingston campus has seen significant renovation over the past few years, including a brand new Student Life and Innovation Centre that houses a new gymnasium, fitness centre, pub, and more.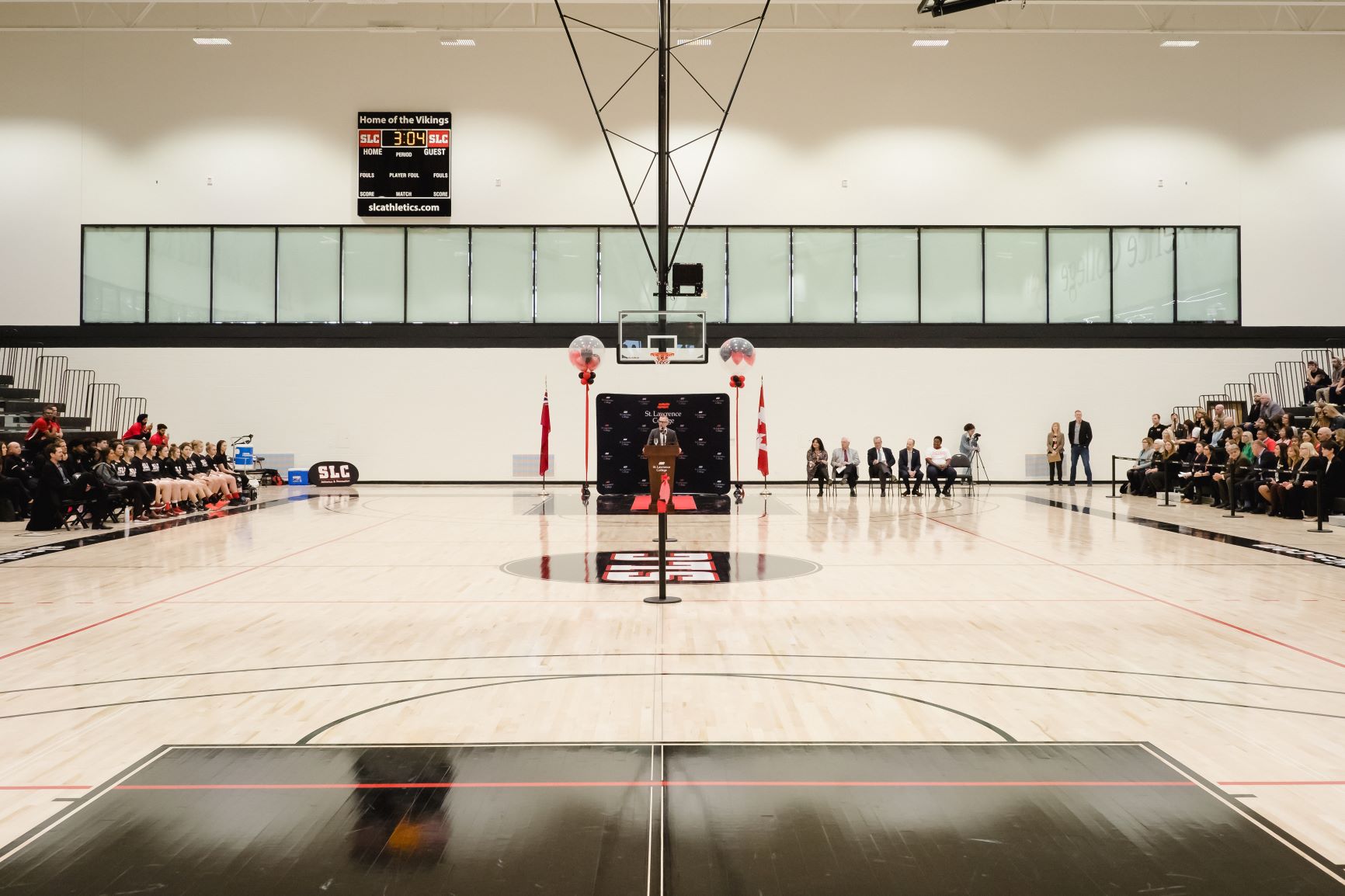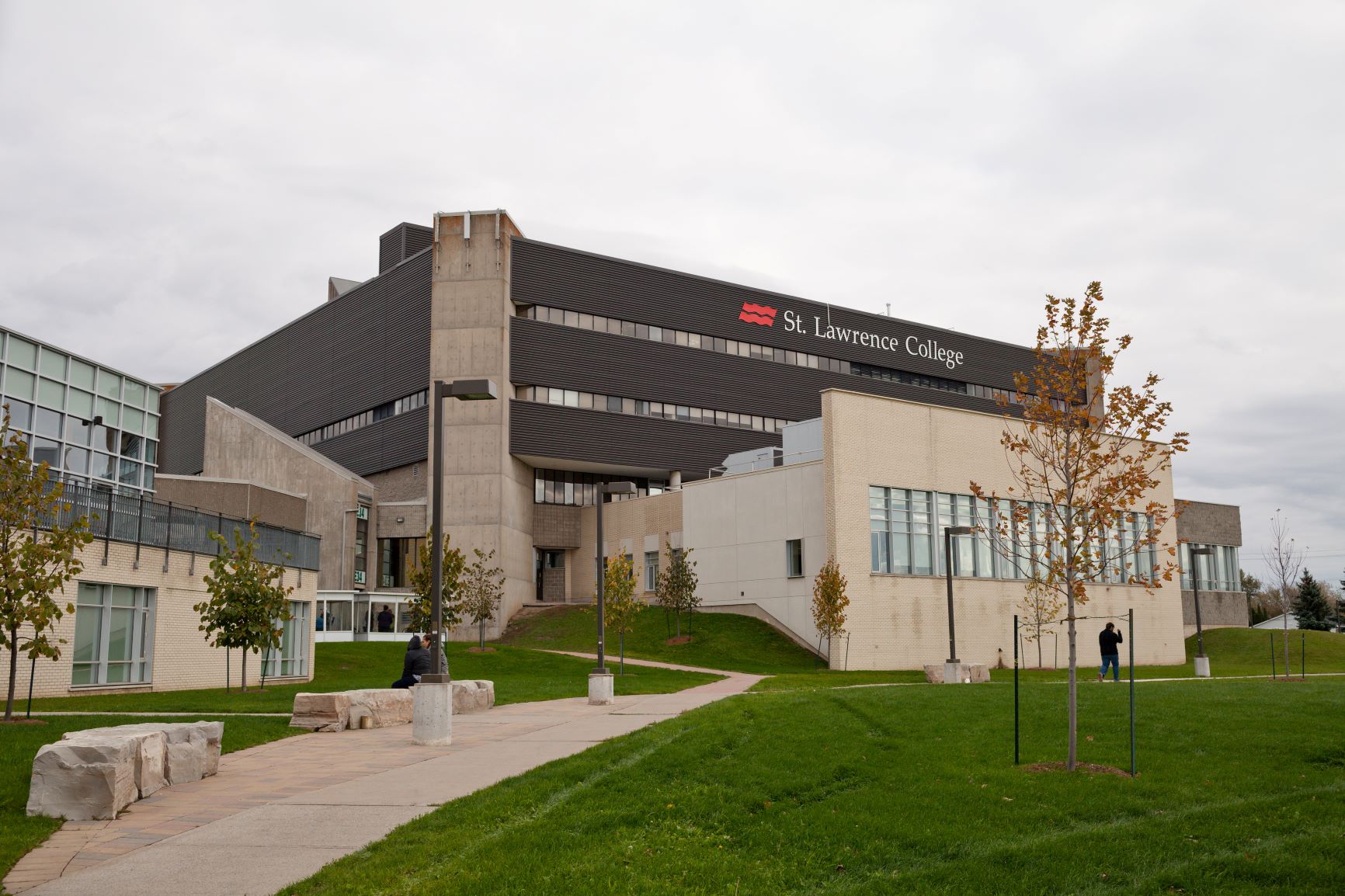 Kingston Campus
Career Opportunities
Graduates of the Human Resource Management program may find employment in the following roles:
Human Resources Coordinator or M

anager

Labour Relations Officer

Occupational Health and Safety Officer

Talent Acquisition Specialist

Training and Development Coordinator

Wage and Salary Administrator

Compensation Analyst

and more