Overview
Do you love the thought of a domestic or international career? Whether you dream of traveling abroad, or prefer to remain closer to home, the Hospitality program at St. Lawrence College will prepare you to launch a dynamic and satisfying career in the diverse and exciting Hospitality Industry.
There is a high demand for skilled and knowledgeable people in all areas of the hospitality industry, especially in the food, beverage, and accommodations sectors. You will learn about a variety of topics – accommodations management, food and beverage management, specialized marketing, conferencing and banqueting, and financial management to name a few.
Our program's curriculum remains current through regular consultation with industry leaders. This real-world input ensures that your educational needs and future career expectations are being met and that you are job-ready when you graduate. Your professors have extensive work experience in the industry and will help develop the essential skills required to be an effective supervisor, manager and leader in hospitality organizations locally, nationally and internationally. To support this development, you will participate in a four-week field placement in a qualified work site of your choice.
This program prepares you to work in the exciting world of Hospitality. By the time you leave this program, the only question remaining will be: Where in the world do you want to take your talents?
Program Details
Start Date
May, September
Credential
Ontario College Diploma
Open for international students
Special May Intake - International Students Only

Program Outline
2023-2024
This course give students an introduction to high-quality training and practical experience that is crucial in the ever-changing and competitive restaurant market. This course introduces the daily operations of a dining establishment. Student will acquire the knowledge and hands on skills that are the essential and necessary ingredients for successful management of any restaurant endeavor. Continuous instruction on the values and key components of service standards will provide students with a vast overview of frontline employees and the rudiments of their profession.
This course emphasizes the importance of providing consistent, high quality customer service as a platform on which all successful businesses build brand loyalty, market share and client retention. In this course, you will acquire skills to integrate effective customer service and quality assurance practices into the hospitality and tourism workplace in your future role as managers. Discussion, role-playing, and case studies will facilitate your acquisition of the essential tools and practices required to grow a satisfied and loyal customer base for any hospitality and tourism business.
The student will be introduced to the basic rules of sanitation, safety and hygiene required for the hospitality industry. The knowledge gained in this course will help prevent loss of customers and sales, loss of prestige and reputation, legal suits resulting in lawyer and court fees, increased insurance premiums, lowered employee morale and professional embarrassment which can result from unsafe food handling practices. The student will also have the opportunity to earn valuable industry recognized certification. Specifically, the KFL&A Health Unit's Safe Food Handler Certification and the Education Safety Association of Ontario's WHMIS Certificate.
This course will introduce students to the diverse operations, opportunities, challenges, and careers within the hospitality industry. It will also explore the role of hospitality within the tourism industry. There will be an examination of food and beverage and accommodations operations as well as the roles of management, leadership, and effective human resource management in successful hospitality operations.
This course is designed to help students develop and practice the communication skills needed to succeed in college and workforce environments. Emphasis is placed on improving foundational communication strategies-reading, writing, listening, and speaking—and on developing research and critical thinking skills.
Marketing Essentials introduces students to the basic principles and practices of marketing management in the modern business setting. This course examines the consumer market for goods and services and the major decision areas of marketing: identifying and selecting target markets, product, price, distribution, integrated marketing communications and customer relationship management. Key concepts including value creation, marketing mix, marketing strategy, and marketing best practices are introduced and explored. Data and the application of metrics and analytics in decision making are discussed and applied.
Students explore two key components of business practices: ethics and principled negotiations. Students participate in simulated negotiation scenarios to apply principles of ethical behavior and their impact on successful business relationships. Ethical theories, current events, case studies, and role-play are used to reinforce the concepts presented.
Prerequisite(s): HOTE60 (HOTE 30 in Tourism)
This course provides students with the essential information that managers need to comply with the body of law that is applicable to operations within the hospitality and tourism industries. Through case study analysis, examination of industry best practices, and in-class discussions students examine actual examples that apply to various aspects of the law as it pertains to the hospitality and tourism industries. Specific attention is paid to the rights, obligations and the liabilities of employees, managers operation owners.
This introductory course is designed to help students develop persuasive communication skills, build self-confidence in making presentations and provide a sound grounding in the field of professional selling. Students learn about the principles of professional selling which are essential to most career-oriented or entrepreneurial opportunities. Students develop skills in building rapport in a sales context, navigating buyer-seller relationships throughout the decision-making process, and executing an effective sales presentation.
Principles of Human Resources Management is intended to provide students with an understanding of human resources management functions within organizations. The course introduces the purpose and the application of Human Resources activities which will assist organizations in achieving their goals and objectives. As such, this course is designed to lay the groundwork for more advanced studies in Human Resources and related subjects.
In Accounting Fundamentals students create, use, and discuss foundational financial information. Students discuss the fundamental elements of accounting and their impact on business operations. By using accounting software to perform accounting operations students learn the elements of accounting software and routine accounting statements.
This course is designed to familiarize the student with basic computer operations and applications through instructor-led exercises, activities, and case studies. It explores various concepts of effective computer usage with a hands-on introduction to the Windows operating system, file management, and working effectively and collaboratively in an online environment. It also provides in-depth exploration and application of various features of the current version of Microsoft Office software including Word, PowerPoint, and Microsoft Teams. Microsoft Excel is covered briefly in this course in relation to integration with the other Microsoft Office Suite products.
In this course, students explore two key components of business practices: ethics and principled negotiations. Students participate in simulated negotiation scenarios to apply principles of ethical behavior and their impact on successful business relationships. Ethical theories, current events, case studies, and role-play are used to reinforce the concepts presented.
In this course, students will examine and analyze various food and beverage management strategies using the menu as the foundation for management decisions. Students will develop skills in food and beverage purchasing; cost analysis; inventory controls; truthful menu design; menu pricing; sales forecasting; and, marketing. Students will also explore the fundamentals of nutrition emphasizing the importance of offering nutritionally balanced food and beverages that reflect current market trends.
Prerequisite(s): HOTE60 (HOTE30 for Tourism)
The management of beverage sales and service is an important component of the hospitality and tourism industry. By exploring the origins, varieties and production methods of beers, wines and spirits, along with effective service practices, students gain the knowledge of what they are serving and the current trends in the industry. Through examination of industry best practices students learn about bar-management, bar design, beverage revenue generation, expense controls and inventory management. At the end of the course, students will be Smart Serve certified.
Banquet and conference sales are important to the profitability of any hospitality establishment. In this course, students develop, plan, organize and evaluate conference and banquet services. This includes: customer sales and contract preparation; developing relationships with external service providers; menu development; food and beverage service styles and standards; competition and market analyses; customer communication and service standards; equipment requirements; and the fundamentals for financial success.
Prerequisite(s): HOTE60
The aim of the course is to provide the necessary knowledge, skills and techniques to enable the learner to effectively train employees. Students will develop and practice strategies for delivering one-on-one and group training.
The field placement experience engages students in a self-directed approach to gain experiential knowledge, further develop skills, and apply theoretical and practical knowledge gained in the classroom in order to enhance their abilities in the hospitality and/or tourism workplace. Through lectures, class discussion, and industry placement, students transition from academic training to a professional work environment.
Prerequisite(s): COMM18 + HOTE21 + HOTE60 (HOTE30 for Tourism)
The focus of Advanced Food and Beverage Skills and Service is to prepare students for supervisory or managerial positions in the Food and Beverage Industry. Key components of this course expand upon previous knowledge to enhance the employability skills of a student in relation to industry expectations. Throughout the course students are exposed to various aspects of supervisory and managerial roles in a food and beverage establishment including service preparation, customer interaction, table setting and service, beverage service, and wine knowledge. Students will also concentrate on the future of food and beverage service and the impact technology will have moving forward.
Prerequisite(s): HOTE23 + HOTE21 + HOTE60 + HOTE15
Students gain an in-depth knowledge of the critical role that the front office has in the overall success of a lodging operation. Students learn and apply property management software similar to that currently used in most Front Office operations. Students use the software to support their analysis of relevant case studies, role-play real-life Front Office situations, and apply industry best practices.
Prerequisite(s): HOTE19
Co-requisite(s): HOTE34
This course introduces the student to the administrative and procedural aspects of front office management in a commercial lodging property. Hotel organization, front office operations, reservations, registration, front office accounting, night audit, settlement, managing front office employees, planning and evaluating front office operations are examined. The accommodation sector of the Canadian tourism industry also recognizes the importance, necessity and marketability of "green" hotels, motels and resorts. This course will also focus on enabling the learner to plan and develop accommodation facilities that are environmentally friendly through the implementation of effective initiatives and programs to reduce energy, water, and waste. Students will also examine and explore the merits, costs and benefits associated with membership in the industry programs such as The Green Key Eco-Rating program, The Green Leaf rating system, The Green Seal Standard for Lodging Properties and Green Globe certification. Case studies will examine accommodation properties that qualify as industry leaders in this market segment.
Prerequisite(s): HOTE60 (HOTE 30 for Tourism) + HOTE56
Co-requisite(s): HOTE31
The key to the success of any hospitality and tourism business is the management of its greatest asset, its people. An organization's performance can depend on the employees obtained through recruitment and selection and maintained and retained through orientation, training, motivation and development. Students explore the key employment issues in the hospitality and tourism industry through case studies and assignments which demonstrate the direct correlation between the use of sound human resource management practices and positive financial results.
Prerequisite(s): HOTE60 (HOTE30 for Tourism)
In this practical lab course, students develop foundational culinary techniques in a production kitchen. Students demonstrate the ability to plan, prepare, and present menu items. Students learn to follow technical instructions, develop knife skills, and practice classical cooking methods and techniques in food preparation.
Prerequisite(s): HOTE23
This second placement provides learners with the opportunity to further develop skills in applied behaviour analysis and refine other core skills learned in previous courses. Students are supervised by site personnel and college faculty, and receive feedback on performance from both so that they may further build the competencies required in the field. This course offers the opportunity to practice the integration of theory and practice in an applied setting.
Requirements
Admission Requirements
Ontario Secondary School Diploma (OSSD) with the majority of Grade 11 and 12 courses at the C, U or M level including the following prerequisites:
Grade 12 English at the C or U level
Grade 11 Math at the C, U or M level
For OSSD equivalency options, see Admission Requirements.
If you are missing prerequisite courses, enroll in the Career/College Prep program - free for Ontario residents who are 19 years or older.
Other Requirements
Criminal Background Check
Applicants are advised that a Criminal Background Checks (CBC) conducted by the Canadian Police Information Centre (CPIC) is required for hospitality industry placements. Certain criminal convictions may prevent participation in placements and program completion may not be possible. Attaining and paying for a CBC is the responsibility of the student, and these may have to be renewed every twelve months dependent on the industry placement requirements. Applicants with criminal records are advised to contact the Associate Dean prior to applying.
Placement
Students find their own placement
Faculty must approve
Student Placement Facilitator (SPF) Support
Confirmation of placement
Complete SLC placement Requirements
6 training modules
Student Declaration/Oath of Confidentiality
Student Covid 19 Waiver
Student Placement Facilitator will notify the student of Agency-specific requirements e.g.:
Immunizations (hospital/LTC)
CPIC - VULNERABLE SECTOR if required by site
Questions: placements@sl.on.ca
Website: www.placementatslc.ca
Fees
2023-2024
Tuition
Program Fees
Ancillary Fees
Total
CAD
Tuition
Program Fees
Ancillary Fees
Total
Fees are estimates only. Tuition is based on two semesters.
Tuition
Program Fees
Ancillary Fees
Total
CAD
Tuition
Program Fees
Ancillary Fees
Total
Fees are estimates only. Tuition is based on two semesters.
Kingston
Our Kingston campus has seen significant renovation over the past few years, including a brand new Student Life and Innovation Centre that houses a new gymnasium, fitness centre, pub, and more.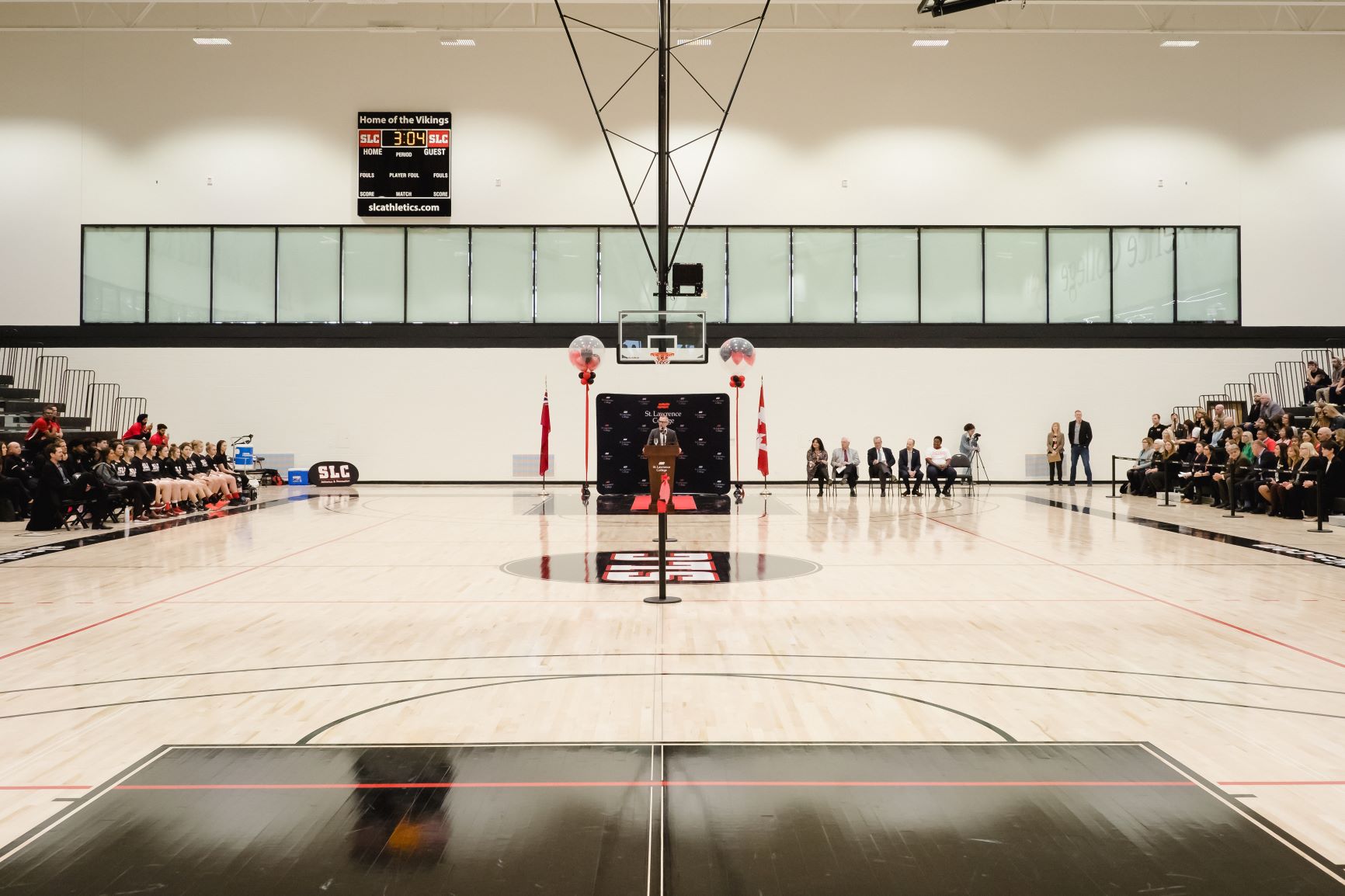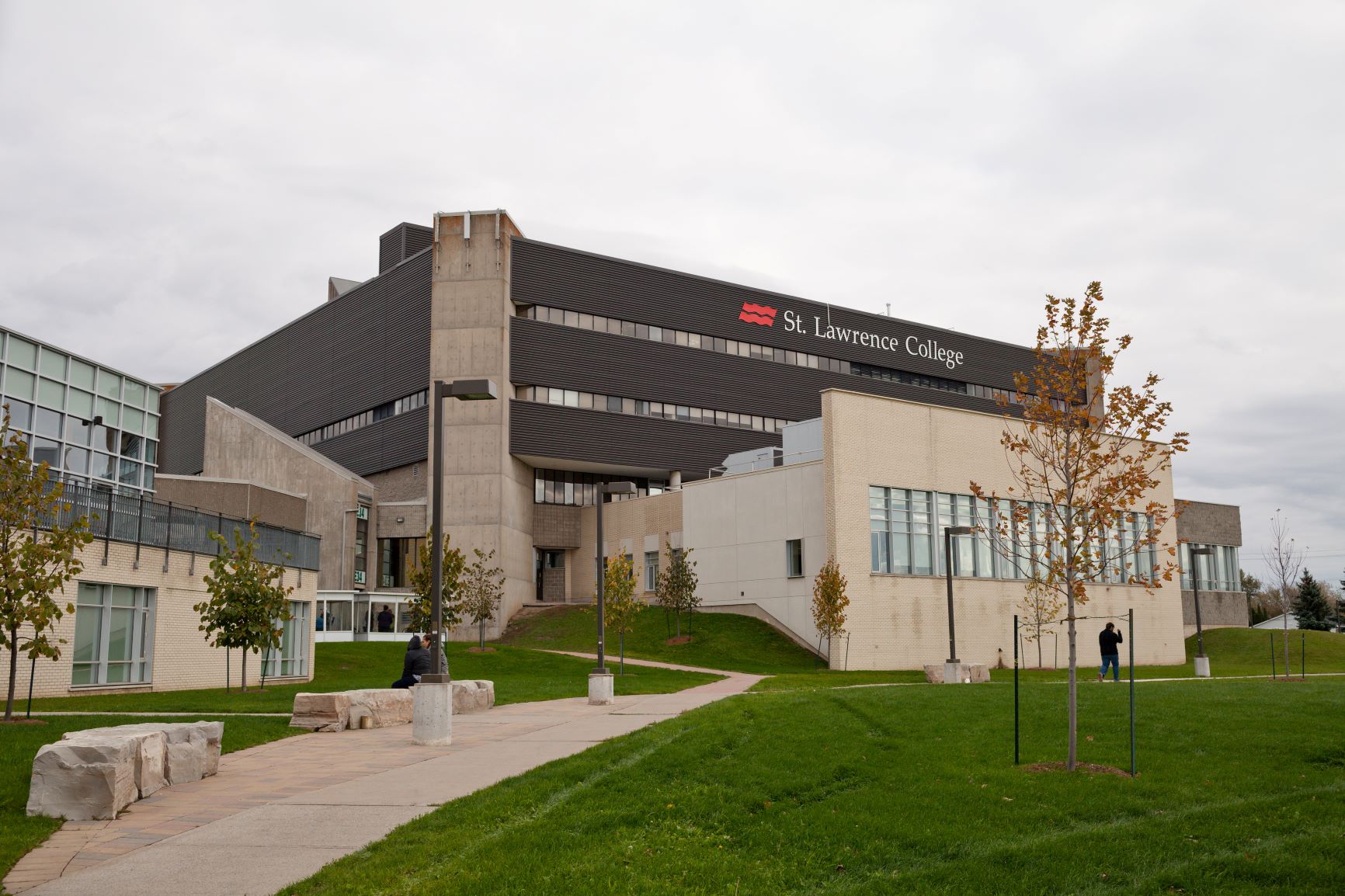 Kingston Campus
Career Opportunities
Industry Testimonials
The future of tourism as we move toward recovery
Research is showing us that Canadians are very keen to get out there and explore our country. Because of this newfound appreciation, the tourism industry could very well experience a post-pandemic boom. And the industry has been preparing.
Over the past year, the tourism sector has been working closely together, building long-term resilience and preparing to welcome back visitors to our communities and attractions. It has actually been a really exciting and rewarding time to be part of this important industry. I look forward to seeing our industry rebound and grow together, and in the near future, welcoming back our international guests.
Krista Doyle
Director of Marketing & Customer Experience
St. Lawrence Parks Commission
There has never been a more opportune time to begin your career in tourism & hospitality.
Post COVID-19, we are going to see enormous consumer demand for hospitality and leisure. People have been yearning to "get back to normal", which will result in a surplus of jobs becoming available in accommodations, food & beverage, and travel.
Our industry is incredibly resistant, and a bounce back is bound to happen. Not only will we see a travel boom, but we can expect a huge tourism culture shift within the next 1 to 2 years. Consumers will be expecting more during their travels. They will be looking for experiences that are enriching, sustainable and unique. It will be an impactful change in the industry that will require innovative approaches. It is going to be extremely rewarding and exciting to be in hospitality and tourism during that time. There will be endless opportunities.
Scott Follwell B.Comm, CHA
Chief Operating Officer
Diamond Hotels Management Inc.
Hospitality employs millions of workers globally and is a trillion-dollar growth industry. It is also the largest service industry, not to mention one of the fastest-growing industries, in the world!
The huge demand for skilled workers means that there is an abundance of employment opportunities and rewarding hospitality careers designed to match your unique skills and interests.
Many of our graduates now work in supervisory and management positions with proven hospitality industry leaders.
Whether you desire a management position in a large urban hotel, an intimate restaurant, or a remote eco-tourism resort, our forward-thinking curriculum will provide you with the transferable skills needed for growth positions in dynamic hospitality operations.
In this fast evolving industry, there has never been a better time to explore employment opportunities in areas such as:
Airlines
Cruise Ships
Casinos
Hotels, Inns, Clubs, Spas and Resorts
Convention and Conference Centres
Catering Companies
Bed and Breakfasts
Restaurants, Bars, Cafes
Hospitality Management Facilities
This program also facilitates your smooth transition from classroom to workplace by providing students with the opportunity to earn the following industry recognized certifications:
Smart Serve - Responsible Alcohol Beverage Service Training
Safe Food Handling
WHMIS (Workplace Hazardous Materials and Information System)
Testimonials
"All of my professors are not only instructors, but also professionals, who have extensive industry experience in their relative fields, strong academic credentials, and teach in well-equipped labs."
"It didn't take me long to enrol in the Hospitality Management- Hotel and Restaurant program. The next two years were the best years of my life! My instructors were fantastic! They are not so much teachers, as they are mentors."
Credit Transfer Opportunities
SLC graduates have many options to continue their studies with post-secondary institutions across Canada and around the world.
Graduates will be eligible to continue their studies in Ireland, earning a degree in Hospitality Supervision.
In addition, there are many credit transfer pathway agreements between colleges and universities within the province of Ontario. Please also visit www.ontransfer.ca to search for options relevant to your program area of study.
Agreements between SLC and other institutions that are specific to this program are listed below.
MORE