Designer Bio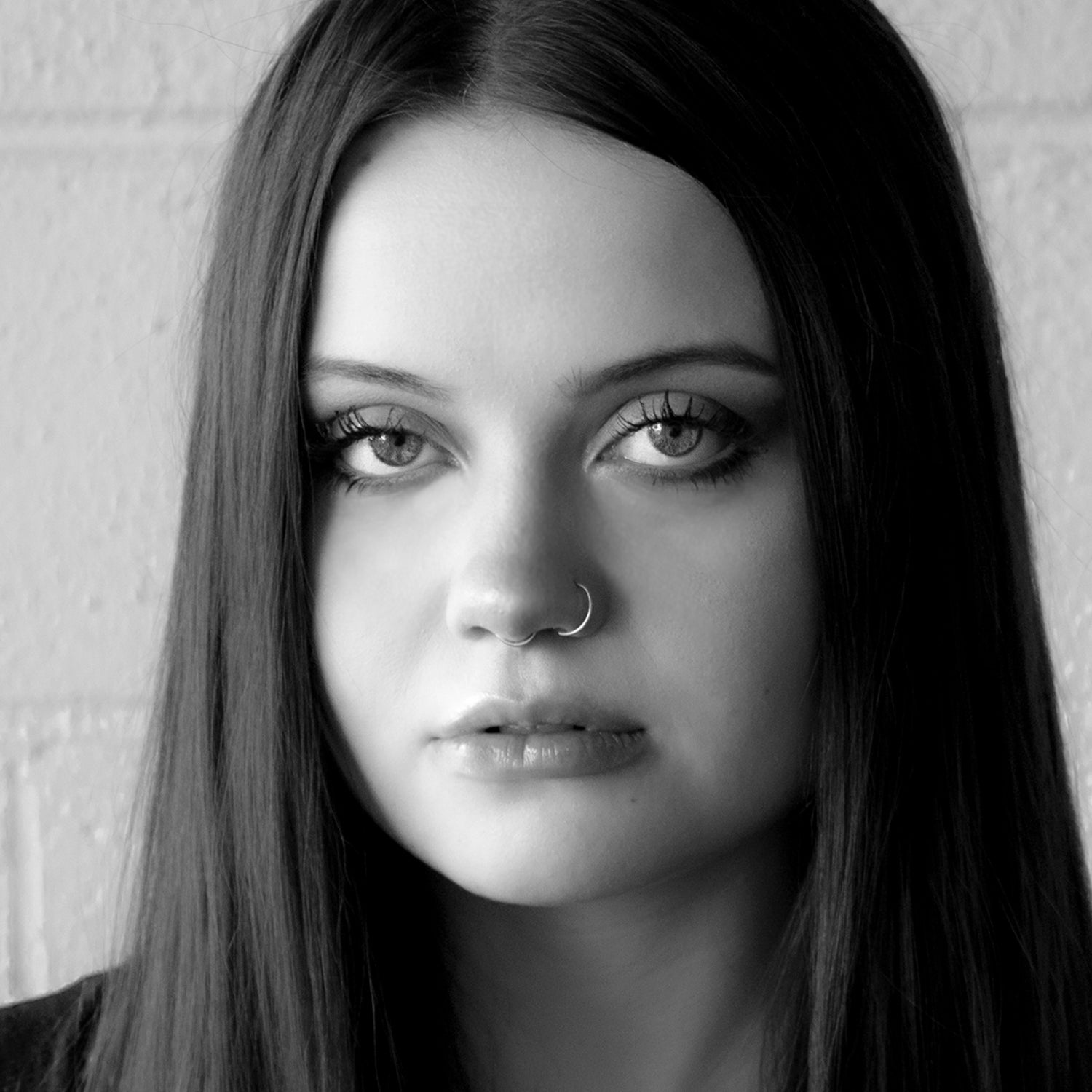 My name is Maddy Atkinson and I am a driven graphic designer located in Kingston, ON. I have had an eye for design ever since I was young. As soon as I discovered Microsoft Paint I could already see design in my future.
Over the past three years at St. Lawrence College I have been able to share my love for design with others who have the same passion as me. This program has taught me so many valuable skills that have turned me into the designer I am today. I specialize in brand identity and photography but love taking on any design challenges. The most satisfying thing in my eyes is turning nothing into a successful design that solves a problem.
Rebranding and Adaptations
Objective
Redesign a logo for an already existing museum and create stationery and other merchandise for them.
Description
I chose to redesign the logo for the Museum of the Moving Image. The old logo was very outdated and simplistic. I created a logo that is very modern and sleek for the Museum of the Moving Image. If you look closely you can tell the logo is made from an "MMI", which is the company's monogram. The monogram for the company is lined up in a way that forms a play button. The museum is focused on film, television, and digital media so it is a perfect and simple way to represent all of those in one. I used bold, thick lines to form the letters so that they can be shrunk down and still be legible. The abstraction mixed with simplicity creates a very interesting and eye-catching logo that gives their brand a revamped, modern feel.
Logo and Menu Creation
Objective
Design a logo, menu, and other brand applications for the hot dog food truck, The Dog House.
Description
I created a brand identity for The Dog House that represents their fun and creative morals. The logo I designed is a simplified pictorial symbol that represents their corporate name and activity. The hot dog bun shows what they sell and the bone inside is a fun way to incorporate their name, The Dog House.
E-Commerce Website
Objective
Design a responsive e-commerce website.
Description
I created a responsive e-commerce website for a clothing company concept called "MCA Co.". I made it look modern and chic to suit their target audience, young adult females who are into high fashion. I kept a simple colour scheme by only using black, white, and grey to give the website a clean look and make the photos pop out. The layout for my desktop is a three-column grid and then when it goes into the iPad and mobile layout it turns into one column.