Designer Bio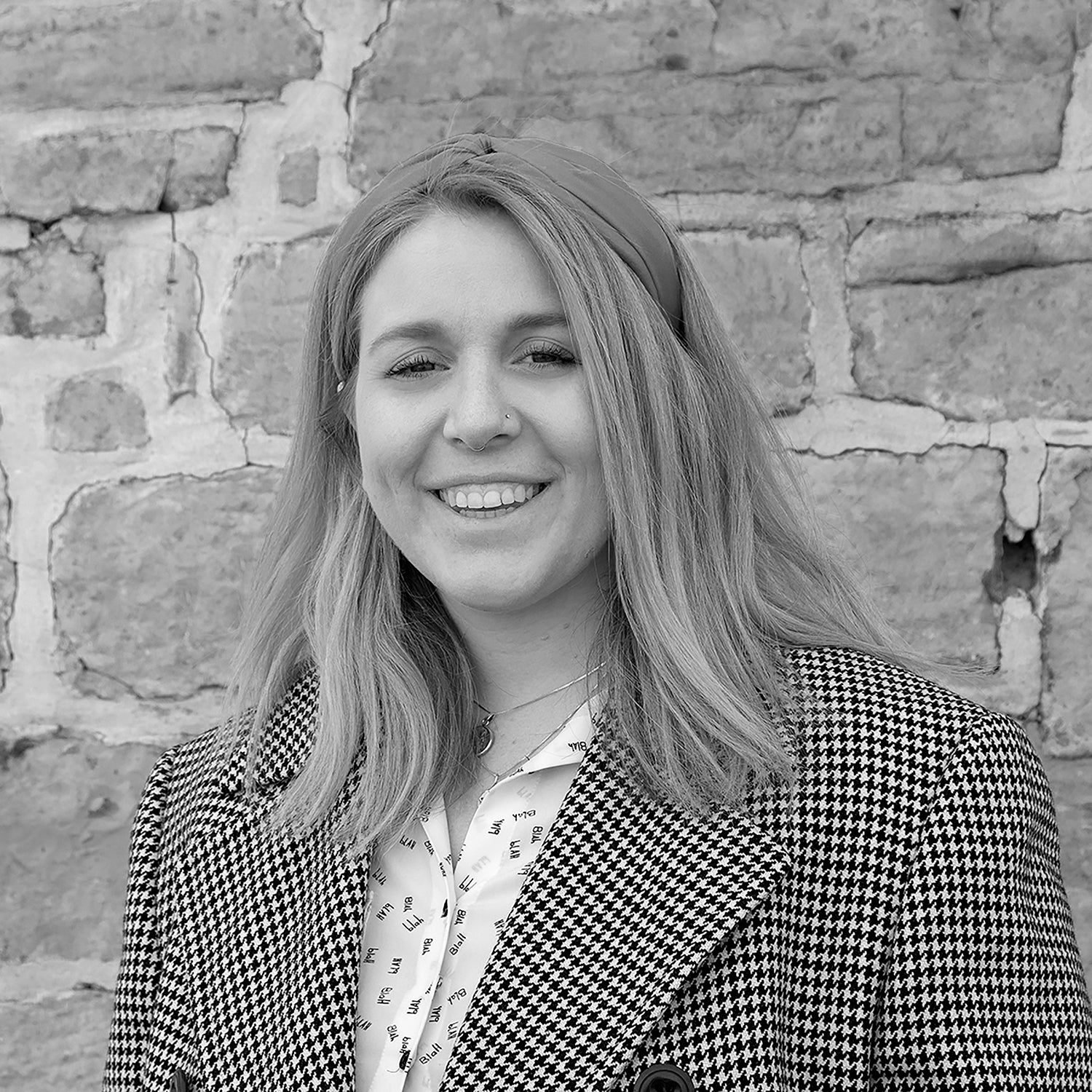 I decided to pursue Graphic Design after a couple years living abroad in London England. My time abroad allowed me to explore different boroughs, coffee shops, museums and European countries, each place with its own unique identity. I quickly fell in love with design and decided to pursue a career upon my return to Canada. I am a quick learner who likes to discover new tools to build graphic design solutions. To me, design is more than just creating visuals, design has the ability to communicate ideas and solve problems and creates a better experience for the user.
Grad Show Exhibition Poster
Objective
The advertisement is for the 2nd and 3rd year Graphic Design Program exhibition at St Lawrence College. The concept was built around the slogan "building clarity from noise." The advertisement should communicate to the audience the details of the event and create intrigue.
Description
The poster I created is abstract and different people interrupt different images. Some viewers see a light-bulb, while others see a question mark. I leaned into the idea of people seeing different visuals as it represents how individuals can view information differently. The question mark represents the research process of design, examining the information and problem, while the light-bulb represents the process of solving and creating a design solution.
Capstone Project
Objective
Undergo research to uncover a communication need in an audience that you identify, then design a solution that solves that problem.
Description
The marketing campaign was a result of extensive research process which focused on increasing participation in free programs and activities for children in the Kingston community. The Rideau Height Community Centre was built as part of a 20 year community Revitalization project for the city of Kingston. However participation rates for activities that targeted teens were low. This campaign will help raise awareness for the Community Centre and has been designed to target teenagers asking them to drop in and participate in free activities.
Graphic Design Timeline
Objective
Create an informational timeline that showcases a important time in graphic design history.
Description
The timeline focuses on the advancement of technology in the early 1990s which resulted in the exploration of typography in graphic design. The timeline references famous designers, dates of when technology was released and publications that referenced typography.
"David Carson was influenced by the punk music of the 90s, while Paula Scher states that New York cities energy inspired The Public Theatre logo. However both of their designs were able to be created because of the new technology of the 90's which revolutionized the design process allowing for faster and better design."