Overview
In this introductory program, students develop basic skills in drawing, painting, and colour in a variety of media. Students are encouraged to explore their individual creativity and artistic ability. Students experience both the practical and theoretical components of fine arts.
Program Learning Outcomes
Apply basic principles of artistic design and essential skills in painting, drawing and other visual arts to create works for one's own enjoyment, for gallery or other exhibits, and/or for sale or commission
Work safely and effectively with a broad range of highly specialized, potentially dangerous, studio equipment, material and substances in the production of artistic creations.
Critique one's artistic works and that of others to foster an awareness of creative expression and growth in visual and creative arts.
Select original works of art to develop a portfolio to promote one's talent.
Analyze contemporary issues and current trends in the arts to determine opportunities for artistic growth.
Communicate basic design and technical information effectively through artistic skills and language to a variety of audiences.
IMPORTANT INFORMATION
This program is currently undergoing revisions. Check back in January 2021 for an update.
Program Outline
2023-2024
This course introduces students to the study of drawing and composition in a variety of mediums. Basic visual language, techniques and materials are used to introduce elements and principles of design. Highlighted is the practice of observational/representational drawing. Works of Canadian artists are examined for inspiration and personal development.
This course introduces students to the study of the watercolour medium. Basic techniques and materials are used to introduce elements and principles of design. Highlighted are the technical procedures used in watercolour painting such as brush strokes, pigmentation and surface preparation.
This course introduces students to basic colour theory principles and to the acrylic medium. The emphasis is on colour history, and its' psychological effects, symbolism of colour, colour mixing and the application of acrylic paint on a variety of surfaces.
This course introduces students to oil painting while further developing basic to intermediate skills in colour, shape, value and composition. Techniques, use of tools, and safe handling of materials is emphasized. Students work towards completion of portfolio quality pieces in oil.
This course introduces skills in mixed media applications for use in two and/or three- dimensional projects. Emphasis is on techniques used to create surfaces and textures to produce works of art. Students are introduced to image transfer techniques.
This course focuses on learning basic life drawing skills with an introduction to human anatomy. Emphasis is placed on gesture drawing and rendered study as a means to capture movement and energy of the human form. Elements and principles of design are reinforced through the study of live human models.
This course introduces the concept of creating a series of work that takes into consideration political, social and environmental factors. Students develop an Artist Statement to guide them as they create the series for portfolio and exhibition. Students employ intermediate art creation skills that allow them to develop their own unique visual language.
Requirements
Admission Requirements
Applicants to the program must hold an Ontario Secondary School Diploma (O.S.S.D.) or the equivalent or must qualify for mature student status (19 years of age or older).
Brockville
Our Brockville campus received a major facelift in 2018 and has a brand new library, complete with individual and group study space, a newly renovated cafeteria, student common lounges, and more.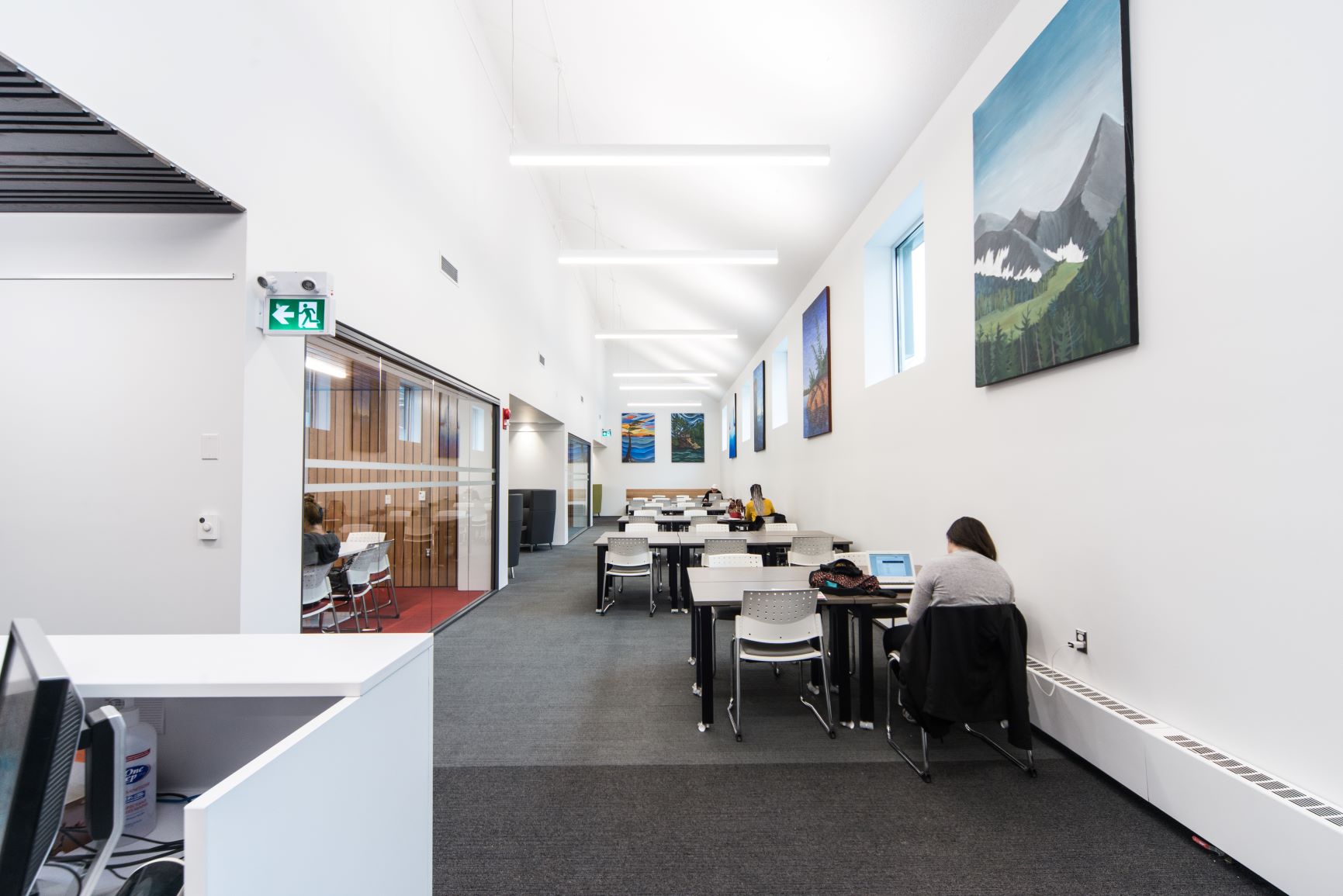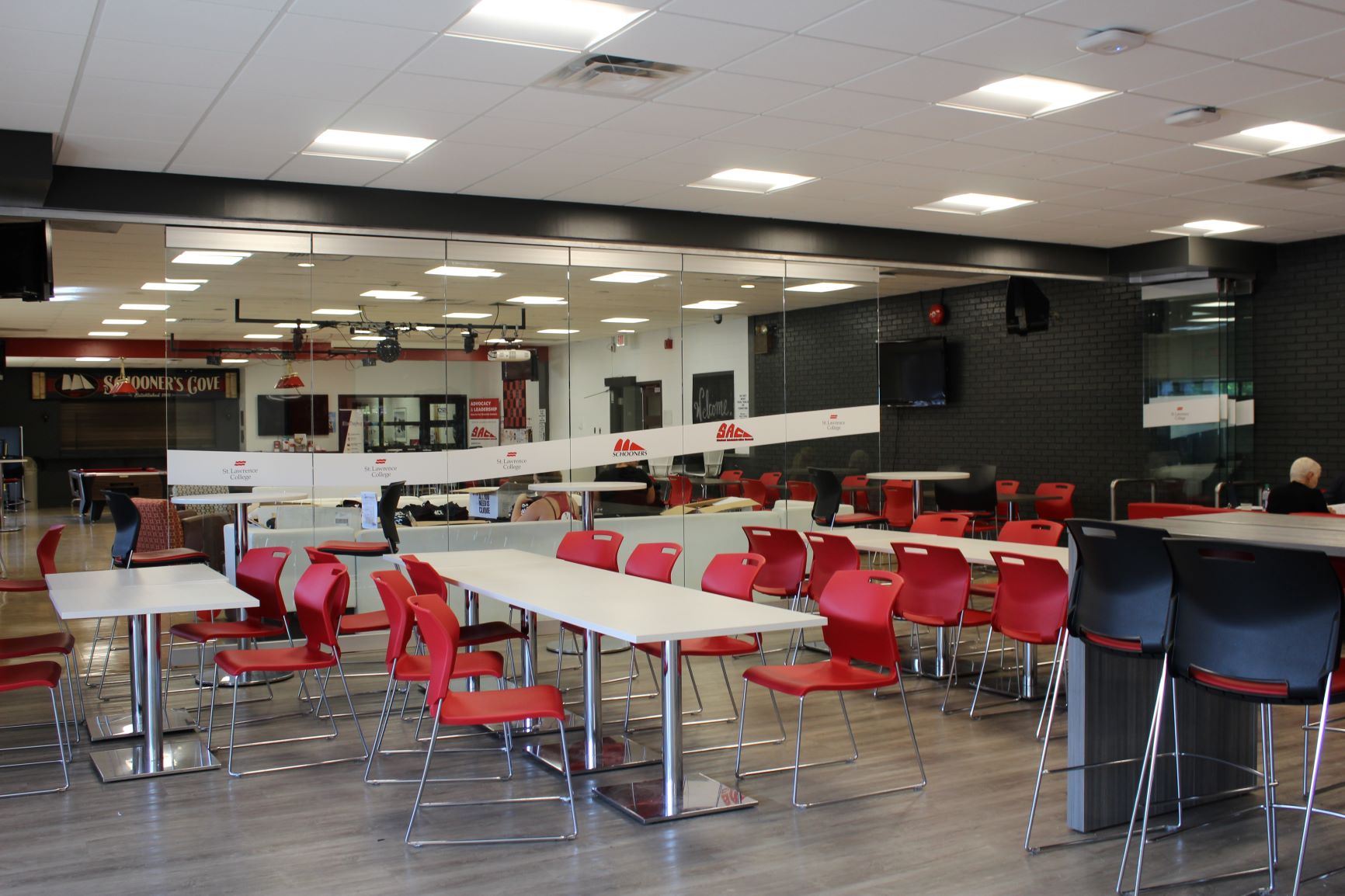 Brockville Campus