Overview
The internet continues to evolve at a rapid pace and the data of organizations have never been more vulnerable than now. Cyber attacks are costing organizations hundreds of thousands to millions of dollars per occurrence, and happen so often they are often featured in the news. There is a worldwide shortage of cybersecurity professionals as every organization seeks ways to make their data more secure.
Once you graduate from this eight-month, full-time graduate certificate program, you will be equipped with skills to protect your organization's computers, servers, networks, and applications from breaches and unauthorized access. The courses in the program will give you an edge in detecting breaches, computer forensics, threat hunting, and penetration testing.
In addition, this program is highly interdisciplinary and includes aspects of law, policy, human factors, ethics and risk management. Focused on cyber-defense training, the program ensures you are able to "think like the intruder" when deploying security techniques. Upon graduation, students acquire skills relevant to leadership roles in cybersecurity across a variety of industries and businesses.
Program Details
Start Date
January, September
Credential
Ontario College Graduate Certificate
Open for international students
Program Highlights
The program provides you with skills in:
Problem-solving, critical thinking and troubleshooting
Dealing with network vulnerabilities and security issues
Designing secure enterprise operating system infrastructures
Creating plans and policies for wireless mobile device security
Implementing a cloud computing environment while addressing security risks
Performing security audits
Proactively researching and reporting on the current threat landscape
Utilizing ethical hacking practices to bolster the organization's security measures
Integrating sustainability into cybersecurity practices to reduce environmental footprints of businesses
Program Outline
2023-2024
Students acquire fundamental skills to detect anomalous activity in an organization's computer systems. Students apply strategies to detect indicators of compromise on both networks and computer systems. Leading intrusion detection tools are employed to implement these strategies.
Students explore how a security operations center (SOC) works with a focus on monitoring and remediation. Students will gain competencies in the use of Security Information and Event Management (SIEM) systems, including features and functionality. Students plan, deploy, configure, and monitor a SIEM system.
Students investigate the discipline of penetration testing. Students conduct reconnaissance, plan, and execute an attack, and exfiltrate data. Various penetration testing tools are employed, along with "Red Team" tactics, techniques, and procedures. Students prepare and present a penetration test report.
Students engage in computer forensics, investigating computer crimes and obtaining evidence. Using examination techniques, malware analysis, and mobile device forensics, students recover and preserve data from storage and mobile devices.
Students employ proactive tactics, techniques, and procedures (TTPs) of active threat hunting for iteratively seeking out advanced persistent cyber threats that have evaded first-line defences. Students detect indicators of compromise by threat actors in order to reduce the mean time to detection and support organizational goals.
Students are presented with current, real-world industry cybersecurity situations. After conducting a thorough threat assessment, students propose a security enhancement solution that complies with company priorities, security policies, ethical standards, and industry regulations.
Students explore specific cybersecurity concerns around cloud computing, including cloud security controls, data governance, federations, and legal issues. Students implement platform agnostic security controls that comply with legal regulations and data governance policies and systems.
Students employ tactics, techniques, and procedures for securing/hardening IT network infrastructure, Windows Server platforms, and Linux Server platforms.
Students apply processes and procedures associated with a security incident response. Students manage a security incident by prioritizing, containing, and mitigating attacks on IT infrastructure. Preparing and delivering a security incident report is an integral requirement of any security incident response.
Building on competencies acquired in "Threat Hunting", students develop threat intelligence specific to a given organization. Students source, assess, and analyze threat information and synthesize this information into actionable intelligence for their organization. Students prepare and present threat intelligence reports.
Students explore strategic concepts in cybersecurity. Students formulate cybersecurity strategies that contribute to business objectives, correlate cybersecurity and business risks, and provide thought leadership on maintaining currency in cybersecurity capabilities.
Using an assessment and proposed enhancement plan based on a current, real-world industry cybersecurity situation, students implement a cybersecurity enhancement solution that complies with company priorities, security policies, ethical standards, and industry regulations.
Requirements
Admission Requirements
College diploma or bachelor's degree in computing, networking, information systems, I.T., or related discipline. Relevant work experience combined with any post-secondary credentials will be considered.
Other Requirements
Incoming students are required to have:
Laptop computer running Windows operating system.
Microphone
Webcam
Placement
Students will not have to complete placement as part of the program.
Fees
2023-2024
Tuition
Program Fees
Ancillary Fees
Total
CAD
Tuition
Program Fees
Ancillary Fees
Total
Fees are estimates only. Tuition is based on two semesters.
Tuition fees are subject to change pending confirmation of provincial Ministry Funding rates for 2023-2024.
Tuition
Program Fees
Ancillary Fees
Total
CAD
Tuition
Program Fees
Ancillary Fees
Total
Fees are estimates only. Tuition is based on two semesters.
Tuition fees are subject to change for 2023-2024.
Kingston
Our Kingston campus has seen significant renovation over the past few years, including a brand new Student Life and Innovation Centre that houses a new gymnasium, fitness centre, pub, and more.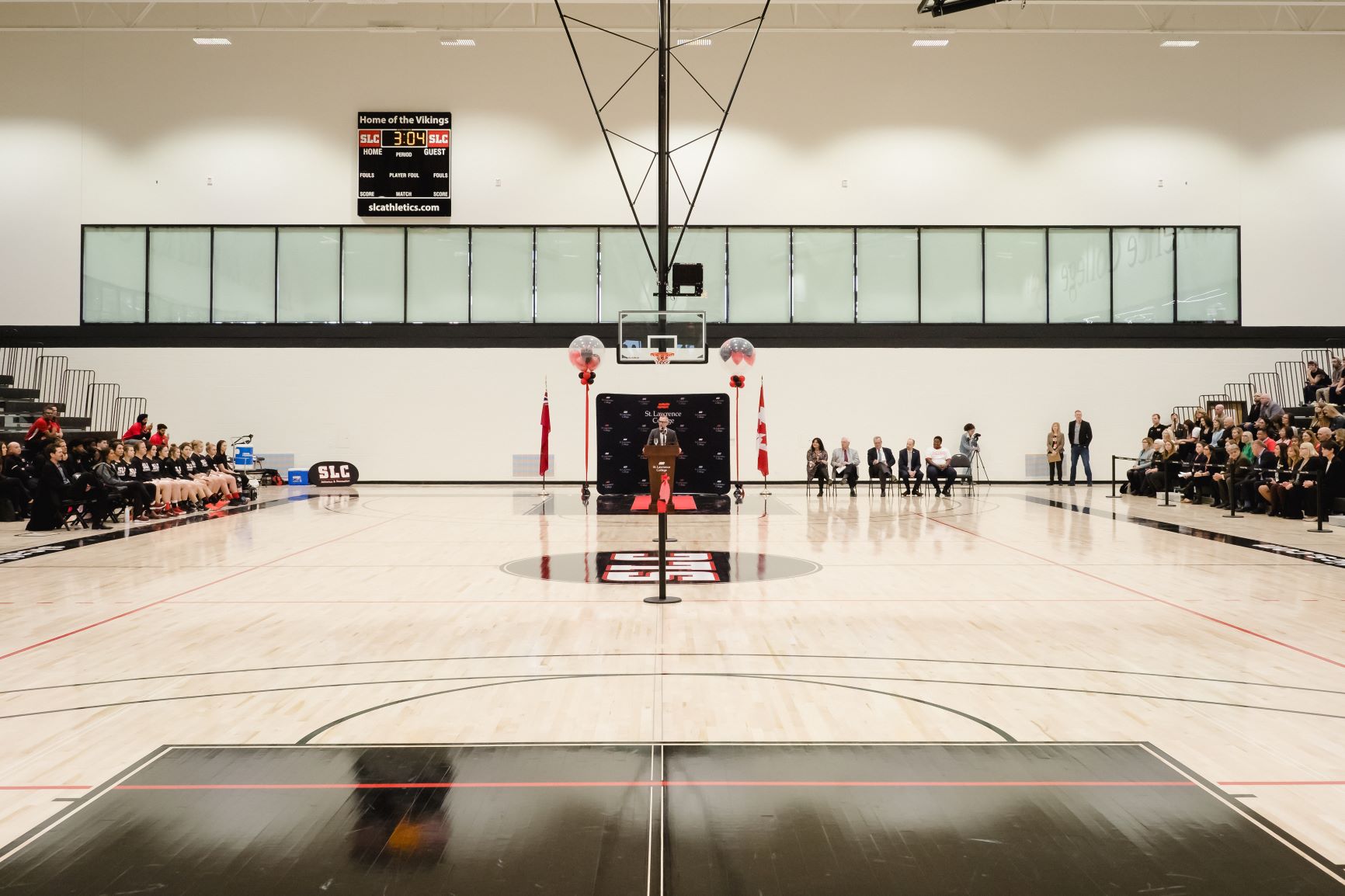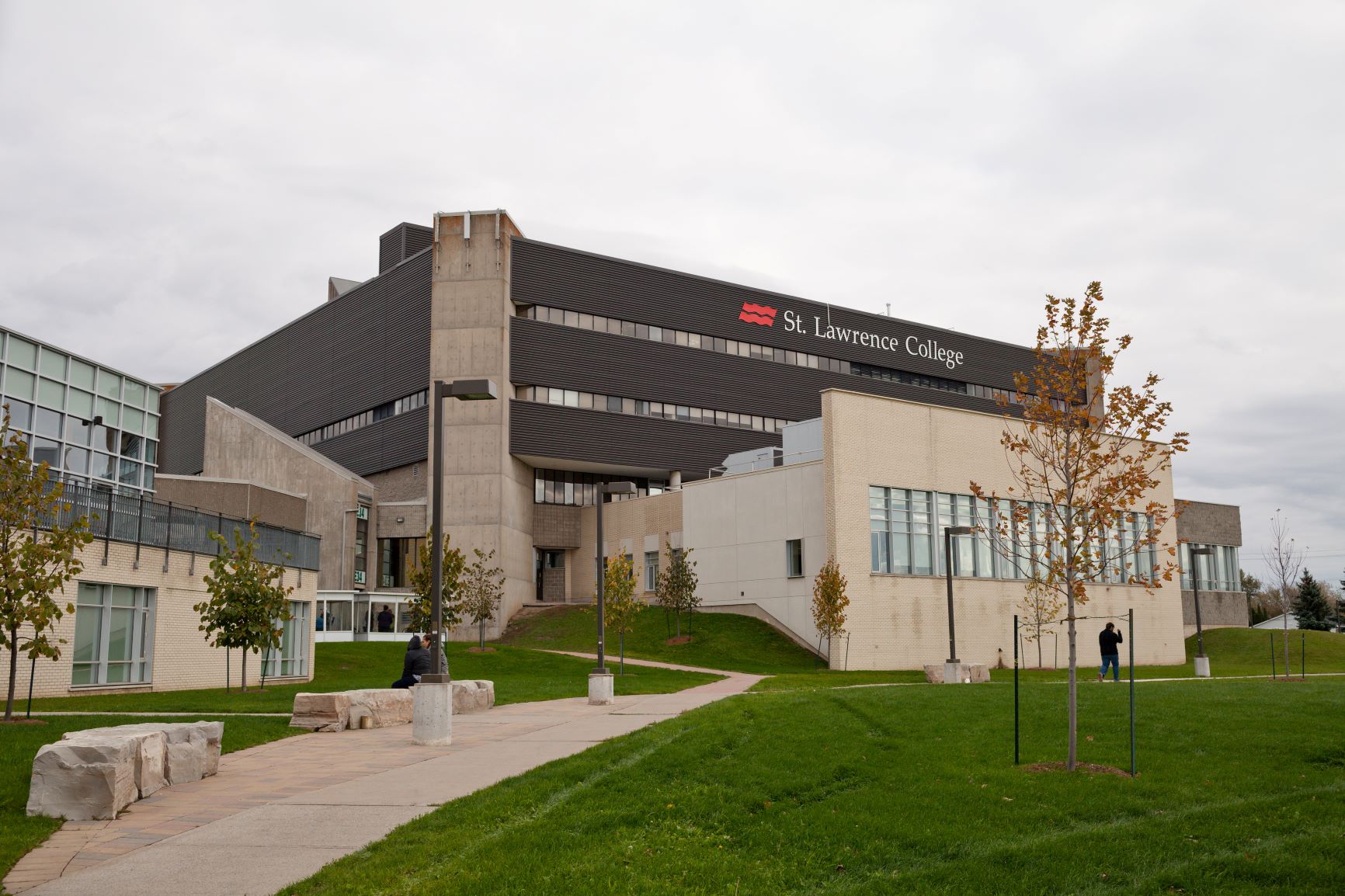 Kingston Campus
Career Opportunities
The Information and Communications Technology Council of Canada estimates that 10,800 to 21,600 additional cybersecurity professionals will be needed in Canada by 2025. Cybersecurity jobs are difficult to fill while salaries are above average, providing graduates of this program a unique opportunity to rapidly grow their careers in the I.T. industry.
Graduates can expect to find employment in either the public or private sectors such as government, education, healthcare, military, financial, research, consulting, logistics and many more industries.
Graduates may choose to pursue the following certifications upon completion of additional exams and/or related work experience to qualify:
CISSP Certified Information Systems Security Professional
CEH Certified Ethical Hacker
CISA Certified Information Systems Auditor (by ISACA)
GIAC Global Information Assurance Certification (by SANS)
CompTIA Security+ Certification
Certified Network Defender