Overview
The Career/College Preparatory Program is designed to provide adult learners with the opportunity to improve academic, technical, personal, and interpersonal skills in preparation for college programs, apprenticeships and future employment. Our program is specifically designed for adults to develop communication, mathematics, science and computer skills in a supportive college environment for the purpose of enhancing career and employment opportunities, future learning, and personal life.
This Employment Ontario program is funded by the Ontario Government.
FAQs
Q: Who can take College Prep?
A: College Prep is for those who are missing admission requirements to the college program of their choice. Our highest level courses, called our ACE courses (Academic and Career Entrance), are regarded as being equivalent to 12 College (C) level for the purpose of admission to college or apprenticeship programs. College Prep is also an option for folks who technically meet the admission requirements but want to brush up rusty academic skills or boost self-confidence by easing into student mode. College Prep is also appropriate for folks who are looking for work or for those who already have a job but want to advance at their workplace.
Q: How much does it cost?
A: College Prep is free for most students. Contact 613.345.0660, ext. 3232 or BrockvilleCollegePrep@sl.on.ca for more information.

Q: What are the classes like?
A: In College Prep students receive the course material and work through it at their own pace, supported by College Prep faculty who will answer questions and provide clarification. For each of the core subject areas (math, English, biology, physics, and chemistry), instructors are available an average of twenty-four hours per week. Computer instruction is available three hours per week. In addition, we offer small group stand-up teaching as well.

Q: How often do students attend College Prep classes?
A: Students themselves determine how often and when they can attend College Prep. We offer day and evening sessions so that each student can design his or her own schedule, one that fits the individual student's other commitments such as work and family. Students are required to attend classes for a minimum of six hours per week.
Q: When does the College Prep program start?
A: College Prep is a continuous intake, so students don't have to wait for certain times of the year to sign up. We're open year-round, with the exception of a two-week break at Christmas and a one-week break at the end of summer.

Q: How long does the program last?
A: Since College Prep is self-paced, the time students take to finish a subject will vary depending on how quickly students grasp the material, how much time they can devote to their studies, and how motivated they are. The ballpark figure is that one level of a subject will take four months to complete.
Q: Is College Prep available online?
A: Yes. There are online and remote delivery options available. Please contact the Intake and Assessment officer for details.
Q: How do I sign up?
A: For further inquiries or to sign up, contact the Intake and Assessment officer by email (BrockvilleCollegePrep@sl.on.ca) or phone (phone: 613.345.0660, ext. 3232).
Program Details
Credential
Academic & Career Entrance Certificate
Program Length
* Tailored to meet individual needs
Program Highlights
Meet college and apprenticeship admission requirements
Study English, Sciences, Math
Enhance computer and personal management skills
Personal assessment and individualized curriculum
Self-paced study: each upgrading level takes approximately 16 weeks to complete
Part-time studies
Program Outline
2022-2023
Description is not available.
Description is not available.
Description is not available.
Description is not available.
Description is not available.
Description is not available.
Brockville
Our Brockville campus received a major facelift in 2018 and has a brand new library, complete with individual and group study space, a newly renovated cafeteria, student common lounges, and more.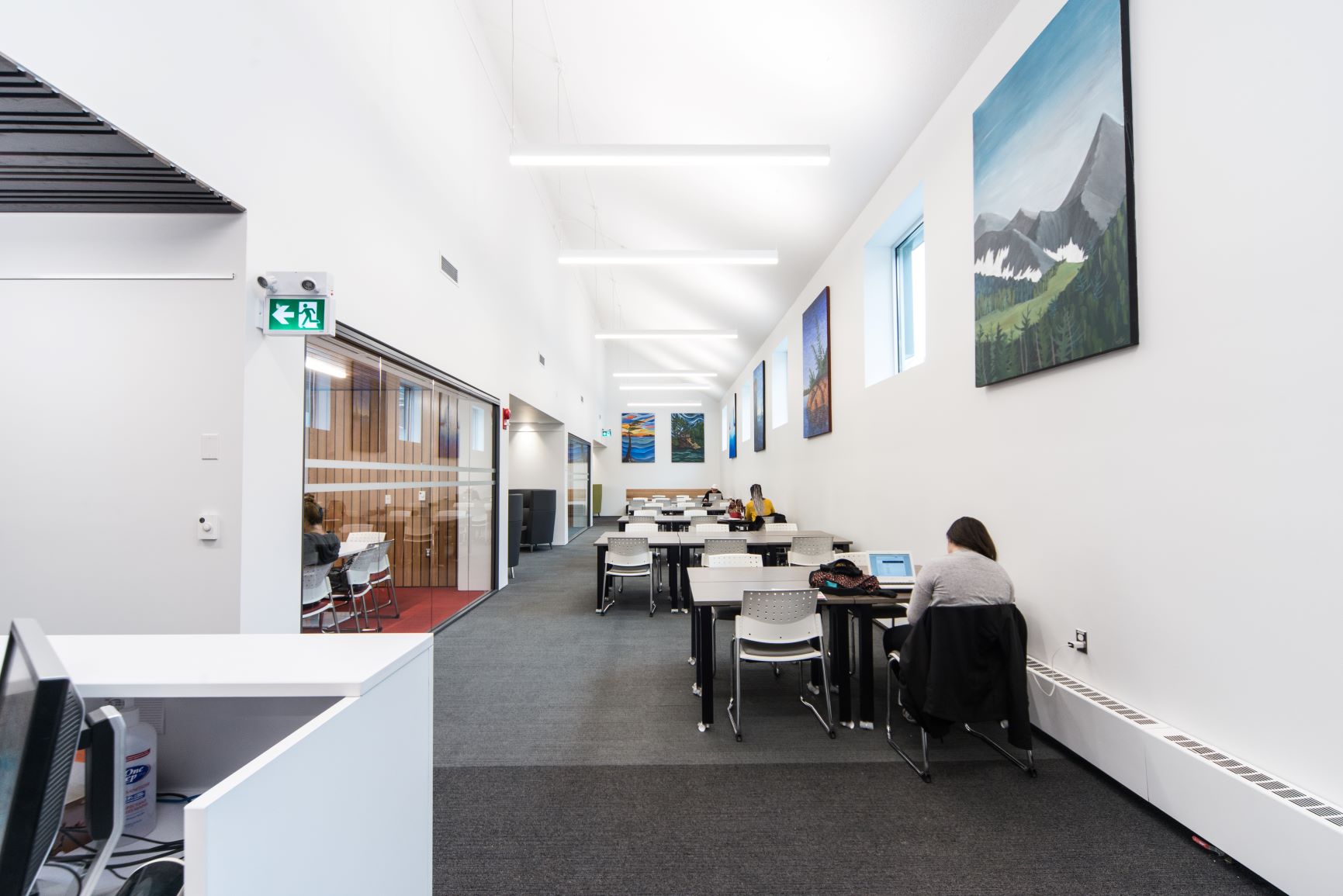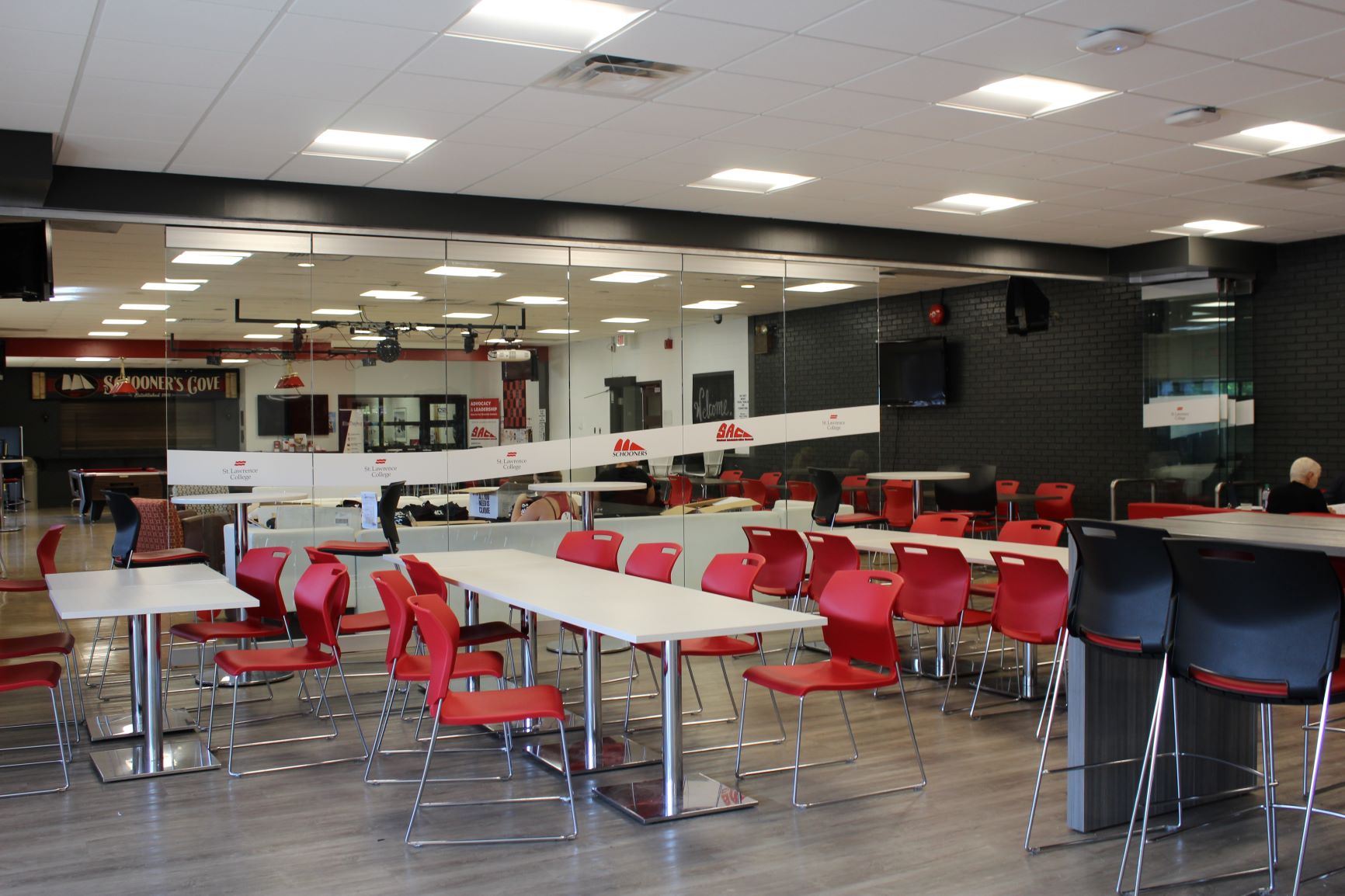 Brockville Campus
Other Information
Bonus Points
ACE Certificate graduates who have a 3.0 GPA or better will receive 10 bonus points in the ranking process when they apply to St. Lawrence College certificate or diploma programs that are highly competitive. This bonus does not apply to any of the degree programs.
Note: ACE courses are available online. Contact your program advisor for more information.