Overview
This program prepares graduates to work in the growing and dynamic field of business analytics. Students will learn the techniques and tools of analytical decision making and utilize these skills to drive the competitiveness of an organization. Students will be exposed to generic analytics modeling as well as courses in the areas or marketing, operations, and business strategy. Students will also be introduced to machine learning and artificial intelligence concepts, and, how to use supervised and unsupervised learning techniques to solve real world problems. Through applied learning techniques such as problem-based learning and work placement students will be able to apply their learning to real-world problems.
Program Details
Start Date
May, January, September
Credential
Ontario College Graduate Certificate
Program Length
3 Semesters
Program Highlights
Business Analytics experts are currently in high demand, especially with the opportunity to leverage high volume and variety of data, available in today's digital world, to support business strategy, enhance customer experience, and, solve real-life problems in real-time.
Program Outline
2023-2024
This course provides an introduction to various tools employed by operational research and management science practitioners. The course begins with proper problem definition, and then advances into both deterministic and stochastic solution methodologies. Linear programming techniques are the focus of the deterministic tools studied. Methods in decision theory, forecasting, and inventory models are the focus of the stochastic tools. At the end of this course, students are expected to quantitatively model applied business problems, select an appropriate solution strategy, and employ that strategy successfully to obtain optimal results. Students are expected to apply business decision models to marketing, operations, finance, public sector, and strategy related problems.
This course introduces students to various business analytics visualization tools employed by business analytics professional. Students use these applications to visualize and manipulate different data sets. They also build descriptive and predictive models using these applications, with the goal of presenting the outputs and results to management and senior leadership within an organization.
This course introduces the basic concepts of statistics and some of the statistical techniques most commonly used to support business decisions. The course begins with a coverage of descriptive statistics, probability distributions, sampling distributions and the central limit theorem, followed by an introduction to inferential statistical methods to compare means and proportions across samples, as well as identify associations between different types of variables. Special attention is given to the assumptions that underlie statistical tests. In addition to traditional hand computations, students gain experience working with both syntax and GUI-based analytic software.
This course provides students with the background, tools, and methodologies to perform and analyze results of qualitative research studies. Students learn about data collection, analysis, and interpretation in qualitative research. Program evaluation, action research, and case study (multi and single) research designs are explored. Students gain experience conducting interviews, preparing transcripts, and analyzing results through open, selective, and axial coding. Students perform document analysis. Qualitative research software are introduced and utilized to support basic content analysis.
This course introduces students to relational database design and Structured Query Language (SQL). The student will use SQL to create and manipulate table structure and learn syntax to retrieve, filter, sort, reformat, and manipulate data with calculations; as well as developing the understanding to run aggregate functions to summarize data. The various join types will be studied to retrieve data from multiple tables, as well as implementing subqueries.
This course introduces students to the project management of analytics-based initiatives. At the core of this course are project management disciplines as it pertains to initiating, planning, executing, controlling, and closing the analytics project work of a team to achieve specific goals. This course emphasizes a team- based approach to managing analytics projects, and, effectively communicating results to stakeholders. Students are introduced to the Life Cycle of an analytics project and, how to effectively manage analytics projects.
This introduction to programming course helps students master the basics of coding in R and Python. The first half of the course introduces R language. It covers essentials of the R language as well as fundamentals such as variable types and structures, data input, data frame manipulations, data visualization and transformation. Students are also introduced to Python language in the second half of the course, as well as machine learning concepts. Good coding style is emphasized throughout. Prior knowledge of programming is not required.
In this course, students learn specific business analysis tools, models and techniques, that enable them to effectively elicit, document, analyze, validate, prioritize and communicate business analytics requirements. In addition, students learn strategies and formats that ensure effective communication with stakeholders: writing, formatting, persuasion, negotiation, mediation, and presenting solutions.
This course is an analysis of the nature and problems of production management, and, global supply chain. The course provides students with an introduction to the management of production and service delivery, and, an understanding of global supply chain management. Topics studied include inventory control, quality management, statistical process control, reliability, job sequencing, time and capacity utilization, process design, demand forecasting, and queuing theory. Other topics include management of the flow of information, products, and services across a network of customers, enterprises, and supply chain partners.
Prerequisite(s): ADMN5002
This course introduces students to the use of analytics in finance. It starts with the basic topics in finance and financial economics–time value of money, risk and return, discounted cash flow model, etc.–and, delves into statistical techniques that are common in financial markets. This includes application of statistical techniques to asset pricing models, volatility modelling in finance, and, correlations analysis. The course also introduces students to derivative instruments and their valuation.
This course introduces students to the use of analytics in marketing. This course explores the tools used to measure brand, customer relationships, and market penetration. The application of statistical techniques are applied to market segmentation, market response, profitability, and social media, paid search advertising, product recommendation systems, consumer profiles, mobile geo-location analysis, media attribution models, and resource allocation.
Prerequisite(s): WORK64 + MARK57
The objective of this course is to introduce students to the area of Business Policy and Strategic Planning. The course aims to introduce students to concepts and tools that will develop an understanding of how strategies are formed and managed, and how competitive advantage is created and sustained. Strategic and policy management is used to set direction, determine business activities, and establish and defend a position in a competitive marketplace.
This course assumes familiarity with univariate statistics and introduces students to a variety of multivariate methods with an emphasis on analyses of variance, regression and factor analysis. Course work focuses on the development of practical skills in manipulating data and carrying out analyses using statistical software, as well as interpreting the associated output.
This course introduces students to the key techniques required for extracting, validating, manipulating, presenting and managing of data. It involves the acquisition and use of different types and sources of data for deeper statistical analysis. This also includes structured and unstructured data, digital and text analytics. In addition, we introduce the concept of big data and techniques for manipulating and generating predictive models using large data sets.
Prerequisite(s): ADMN5018
Students are introduced to AI and Machine Learning algorithms and applications. Students will be able to develop AI and Machine Learning solutions to practical business problems. Students will also be introduced to advanced topics in AI including Deep Learning, Natural Language Processing and Reinforcement Learning, etc.
Prerequisite(s): ADMN5018
This course uses Problem-based learning (PBL) to challenge students to learn through engagement in real or simulated business problems. Students will develop critical thinking skills, problem solving techniques, and operational analytics knowledge through active problem solving of challenges they are likely to face in the work world.
Prerequisite(s): ADMN5008
This course uses Problem-based learning (PBL) to challenge students to learn through engagement in real or simulated business problems. Students will develop critical thinking skills, problem solving techniques, and strategic analytics knowledge through active problem solving of challenges they are likely to face in the work world.
The Business Analytics Graduate Certificate Program is designed to produce graduates who are ready to begin work in a variety of business analytics functions in an organization. This course is the final step in the process of preparing students for the work world. Through a work placement students have the opportunity to apply their business analytics knowledge and skills in a real world setting. Students work on real business analytics problems and be supported by a placement supervisor at the organization.
Students are introduced to user-centered design principles and processes, along with frameworks for leveraging data to enhance the customer experience. Students explore the connections between user experience and data in order to build robust, customer-centric models.
This course introduces students to the use of artificial intelligence applications in marketing. This course explores AI tools used to enhance an organization's brand, customer relationships, and market penetration. Artificial Intelligence application to digital marketing is also be explored in this course. Students learn through practical application of AI to solve marketing challenges.
Prerequisite(s): ADMN5016
In this course, students apply their knowledge of artificial intelligence in a business context. They explore how AI can be leveraged to improve business processes and to create business opportunities. Students work with industry and college partners and build a proposal and plan to implement their solutions.
Prerequisite(s): ADMN5016
Requirements
Admission Requirements
Two or three year College Diploma or a University Degree; Recommended: Statistics course from a College or University
Other Requirements
Technology Requirements
Windows Personal Computer (laptop) (Mac computers are not compatible with all software applications)
MS Office (included with St. Lawrence College fees)
Webcam and microphone
High-speed internet connection
Laptop minimum hardware requirements:
Ram: 8 GB
Processor: Intel Core i5 or i7 or better
Hard drive: 500 GB
Windows version: 10 or later
Fees
2023-2024
Tuition
Program Fees
Ancillary Fees
Total
CAD
Tuition
Program Fees
Ancillary Fees
Total
Fees are estimates only. Tuition is based on two semesters.
Kingston
Our Kingston campus has seen significant renovation over the past few years, including a brand new Student Life and Innovation Centre that houses a new gymnasium, fitness centre, pub, and more.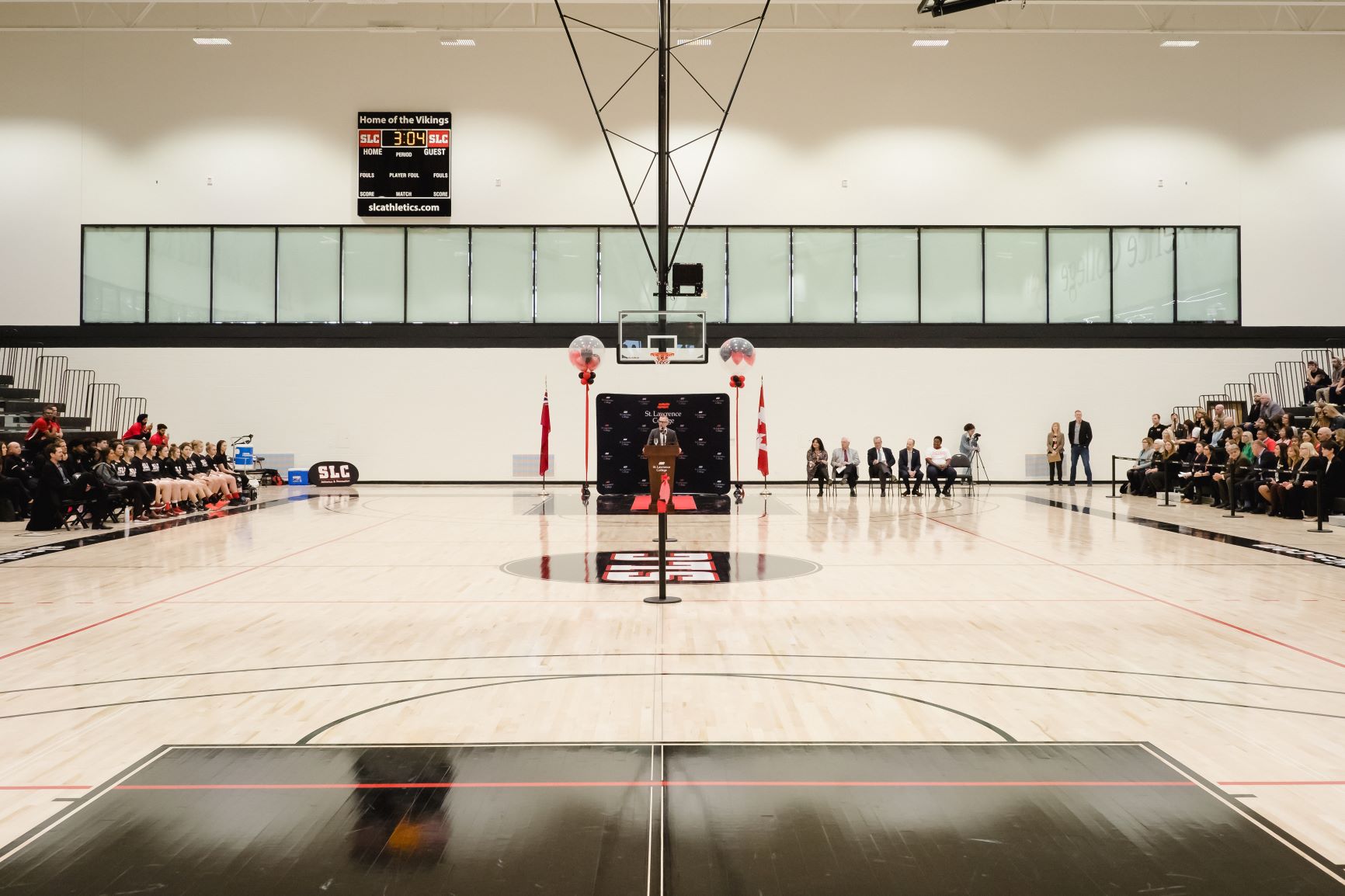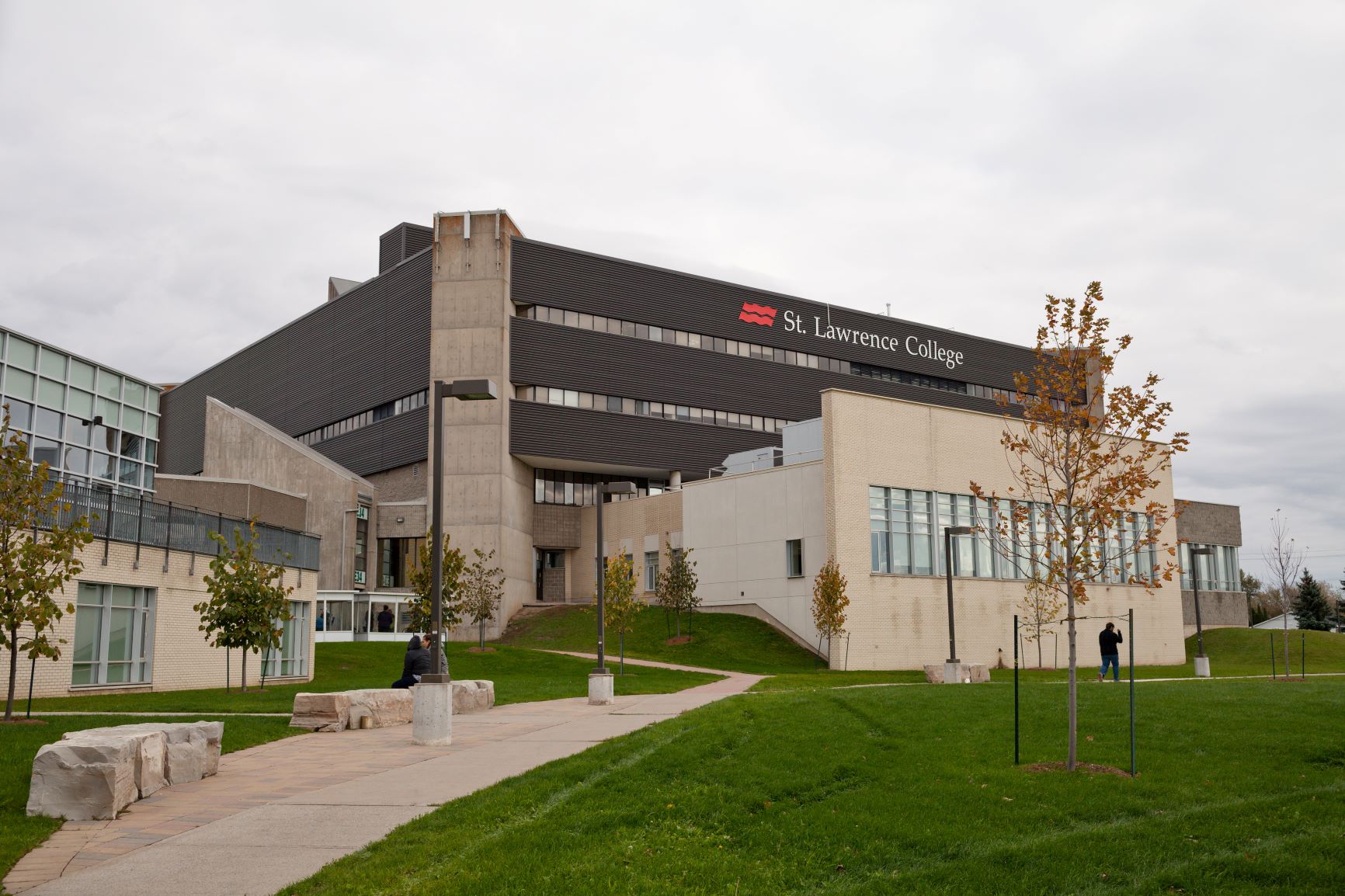 Kingston Campus
Career Opportunities
Graduates from this program have opportunities to work in various sectors, including IT, Retail, Banking, Finance, Insurance, Health, Education sectors.