Overview
Autism Spectrum Disorder (ASD) can affect an individual's ability to communicate, socialize and function effectively at home, school and in their community. Applied Behaviour Analysis (ABA) can be used to develop new skills including language, social and play skills, self-help skills, academics, motor skills, life skills and appropriate behaviour.
Students in this highly specialized program learn to use a variety of evidence-based approaches to develop the skills of individuals with ASD across the lifespan by reviewing relevant literature, developing intervention plans, implementing programs, and collecting data to ensure intervention strategies effectively meet established goals.
Graduates:
Understand the characteristics of the full spectrum of ASD and how human development occurs in the neuro-typical population;
Know the range of evidence-based practices in autism treatment;
Know how to complete curriculum-based assessments and functional assessments;
Can plan, implement, and monitor interventions based on these assessment results;
Know the ethical and professional requirements of working in the field of ABA
Show leadership in the workplace by contributing knowledge and skills for practical solutions related to the treatment of ASD.
As this is a graduate certificate program, students can expect an intensive workload. Classes combine theory with active learning experiences and group work. Field placements are available in a range of settings and some may require the use of a vehicle.

Check out the student opportunities to be involved with the Centre for Behavioural Studies.
Program Details
Credential
Ontario College Graduate Certificate
Open for international students
Program Highlights
If you have a passion for helping others and want to make a difference in the lives of individuals with autism, this program is for you! Highlights include:
small class sizes
hands-on learning
experienced professors
student-run clinics
placement experiences
learning at the Centre for Behavioural Studies
conferences and professional development opportunities
research assistant opportunities
A relaxed and fun learning atmosphere
The Association for Behavior Analysis International has verified the following courses toward the coursework requirements for eligibility to take the Board Certified Assistant Behavior Analyst® examination. Applicants will need to meet additional requirements before they can be deemed eligible to take the examination: Introduction to Applied Behaviour Analysis, Specialized Instructional Strategies, Ethics and Professionalism, Treating Challenging Behaviours, Behaviour Skill Building, and Parent and Staff Training.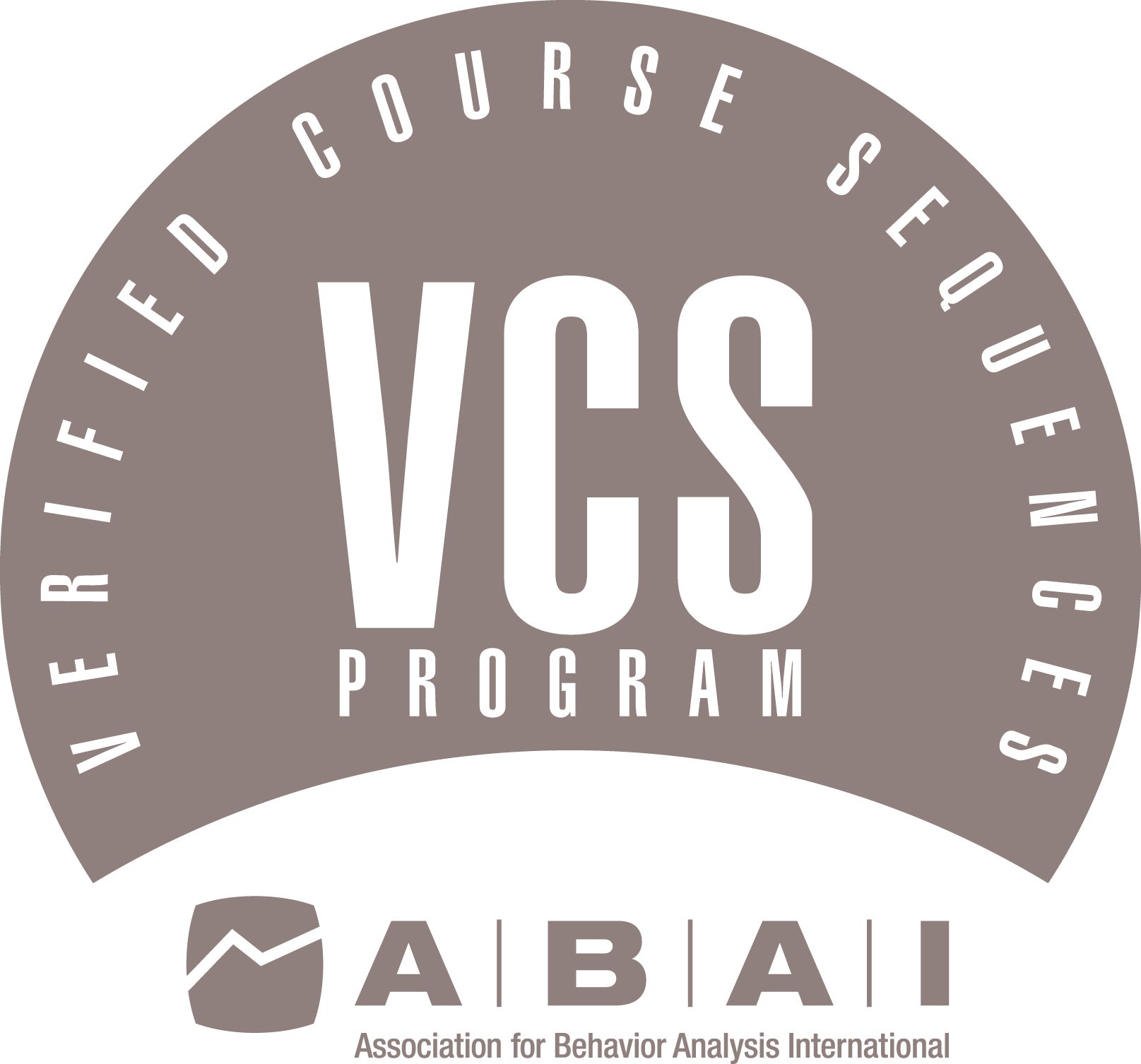 Program Outline
2021-2022
This course introduces the student to the principles of applied behaviour analysis (ABA), which is the basis for Intensive Behavioural Interventions (IBI). In addition to basic terminology, students will learn when and how to use these techniques appropriately. Students will also learn how to access and interpret journal publications in the field of autism and applied behaviour analysis.
This course examines the five major syndromes of the Autism Spectrum Disorders (ASD) including Asperger's Syndrome, Rett Syndrome, Childhood Disintegrative Disorder and Pervasive Developmental Disorder NOS according to their core features and their diagnostic criteria. This course provides an introduction to a neurodevelopmental and behavioural understanding of children with ASD.
This course will introduce the foundations of ethical thinking and will review the different perspectives and rationale for ethical decision-making within a behavioural framework. Students will be introduced to professional codes of ethics that are essential for ethical practice. They will learn how to think critically and apply general ethical principles to particular situations through the use of case studies, practice vignettes, structured exercises and group discussions. This course will provide participant with the basis for developing ethical guidelines for practice, examining areas related to legislative acts, ONTABA/ABA standards of practice and current controversial issues. Students will also learn how to evaluate their own professional expertise and limitations for ongoing professional development planning.
This course presents the student with theories, terminology and applications underlying current approaches to teamwork and working with the families of children with Autism Spectrum Disorders. The focus will be on effective collaboration with a multi-disciplinary team, which is essential to successful intensive behavioural intervention. Students will develop the interpersonal, job-oriented skills necessary to problem-solve as team members in a flexible, empathetic, resourceful, and productive manner.
During this field experience, students are placed in a treatment program or learning environment for individuals with ASD. The student develops skills through application of their knowledge gained in the prerequisite courses. Students complete assignments related to the profile of an individual with ASD, observations of current programming, practicing of data collection and completion of elective assignments such as but not limited to; preference assessments and creating visual supports. Students are provided feedback on their behavioural and generic work skills during evaluation meetings.
Co-requisite: AUBS2 + AUBS4 + AUBS5 + AUBS9 + BEHA5 + AUBS1
This course introduces the student to common evidence-based behavioural approaches applied in teaching individuals with autism new skills with an emphasis on strategies for teaching language, academic skills, activities of daily living, play skills, and social skills. Topics will be approached by providing the student with an understanding of the terms used, a description of the teaching techniques characterized in each of the models (where applicable) and a basic understanding of the conceptual elements motivating the approaches. When feasible, hands on practice of the teaching techniques will be delivered. Topics will include traditional discrete trial training protocols, protocols developed based on Skinner's analysis of verbal behaviour, Precision Teaching methodology, and Direct Instruction. This course will briefly overview other approaches such as Pivotal Response Training, Incidental Teaching, Picture Exchange Communication System, and visual learning strategies.
Non Violent Crisis Intervention teaches safe, non-harmful behaviour management techniques designed to de-escalate crisis situations. Human service workers learn the framework required to promote the best care, welfare, safety, and security for clients, themselves, and colleagues. The main focus is on the verbal de-escalation process.
In this course, the student will be introduced to a variety of procedures used to assess and treat challenging behaviours presented by individuals with Autism Spectrum Disorders. The topics covered will include functional behavioural assessment and functional analysis and scientifically validated techniques for the treatment of challenging behaviours, e.g., stereotypy, pica, aggression, self-injury, etc. Emphases will be placed on ethical considerations such as the utilization of the least intrusive, least restrictive model and "effective treatment". Techniques covered will include antecedent control strategies, schedules of reinforcement, extinction, differential reinforcement strategies, social stories, desensitization procedures, and decelerative procedures.
Prerequisite(s): AUBS1 + AUBS2 + AUBS4
This course presents a comprehensive review of procedures for choosing and organizing curriculum for students with autism of various ages. A review of basic behaviour principles and teaching strategies will be discussed. Emphases will be placed on curriculum development such as the utilization of the Assessment of Basic Language and Learning Skills (ABLLS). Curriculum development will be discussed with an emphasis on speech and language, social and play skills, personal care skills and inclusion into less restrictive environments.
Prerequisite(s): AUBS2 + AUBS9 + AUBS1
This course prepares the student to use techniques for training and supervising others to implement behavioural programming. Students learn and practice techniques for individual and group presentation formats for the training of parents, caregivers, and/or staff. Students also learn how to maintain procedural integrity, use performance feedback, evaluate the effects of training, and recognize the challenges that may impact before, during and after mediator training. Students identify and implement effective supervision techniques and strategies as identified by the Behaviour Analyst Certification Board (BACB) guidelines. Emphasis will be placed on in-class presentations, role-play practice and labs.
Prerequisite(s): AUBS2 + AUBS5 + AUBS1
This course will prepare the student for assisting in planning and mediating transitions for children with ASD within and across home, school and community settings.
Topics will include:
• models for effective transition planning, assessment and evaluation;
• understanding differing perspectives on transitions within and across environments;
• developing collaboration and relationship with parents and professionals;
• understanding transition practices and relevant legislation; and
• practice in the use of transition assessment and evaluation tools.
Prerequisite(s): AUBS2 + AUBS4 + AUBS5 + AUBS1
During this field experience, students are placed in a treatment program or learning environment for individuals with ASD. The student demonstrates their cumulative skills and knowledge gained in the prerequisite courses throughout the program. Students complete an assessment of a skill deficit or challenging behavior, and develop, implement and evaluate a treatment plan for an individual with ASD while adhering to ethical guidelines. Students also complete elective assignments such as but not limited to; preference assessments and creating visual supports. Students are also required to complete a mock interview and provide a reflection on their performance. Lastly, through evaluation meetings students are given feedback on their behavioural and generic work skills.
Prerequisite(s): AUBS2 + AUBS4 + AUBS5 + AUBS6 + AUBS9 + BEHA5 + AUBS1
Co-requisite(s): AUBS3 + AUBS7 + AUBS8 + AUBS10
Requirements
Admission Requirements
Minimum of a two-year post-secondary diploma or degree with a specialty in community services or social services including Psychology, Education or related health discipline.
Health Requirements
Immunization - Communicable Disease Requirements
Completion of the Immunization - Communicable Disease Form is a mandatory condition.
for your clinical/practical placement. THIS FORM IS YOUR RESPONSIBILITY.
Download your Immunization - Communicable Disease Form
Questions regarding completion of this form can be submitted to Immunizations@sl.on.ca
Note: Full-time students coverage for vaccines received on or after September 1, can be claimed under the Student Sickness & Accident Insurance Plan.
Placement
Students complete two placements for a total of 10 weeks (250 hours) of practicum experience by the end of the program. Placements occur in a variety of settings (autism service agencies, community settings, schools etc.) and students can be placed in Kingston or can be placed in their home town or other areas, as available. In Kingston, common placements include Maltby Centre Autism Services, Centre for Behavioural Studies, Kingston Health Sciences (Hotel Dieu Hospital site), Limestone District School Board and the Algonquin and Lakeshore Catholic District School Board. Faculty arrange placements on behalf of students with the support of the Student Placement Facilitator.
Student Placement Facilitator (SPF) Support
Complete SLC Placement requirements
6 Training Modules
Student Declaration/Oath of Confidentiality
Student Covid 19 Waiver
Complete agency-specific requirements
Immunization
CPIC - VULNERABLE SECTOR
Questions:
website: http://www.placementatslc.ca/
Fees
2022-2023
Tuition
Program Fees
Ancillary Fees
Total
CAD
Tuition
Program Fees
Ancillary Fees
Total
Fees are estimates only. Tuition is based on two semesters.
Tuition
Program Fees
Ancillary Fees
Total
CAD
Tuition
Program Fees
Ancillary Fees
Total
Fees are estimates only. Tuition is based on two semesters.
Kingston
Our Kingston campus has seen significant renovation over the past few years, including a brand new Student Life and Innovation Centre that houses a new gymnasium, fitness centre, pub, and more.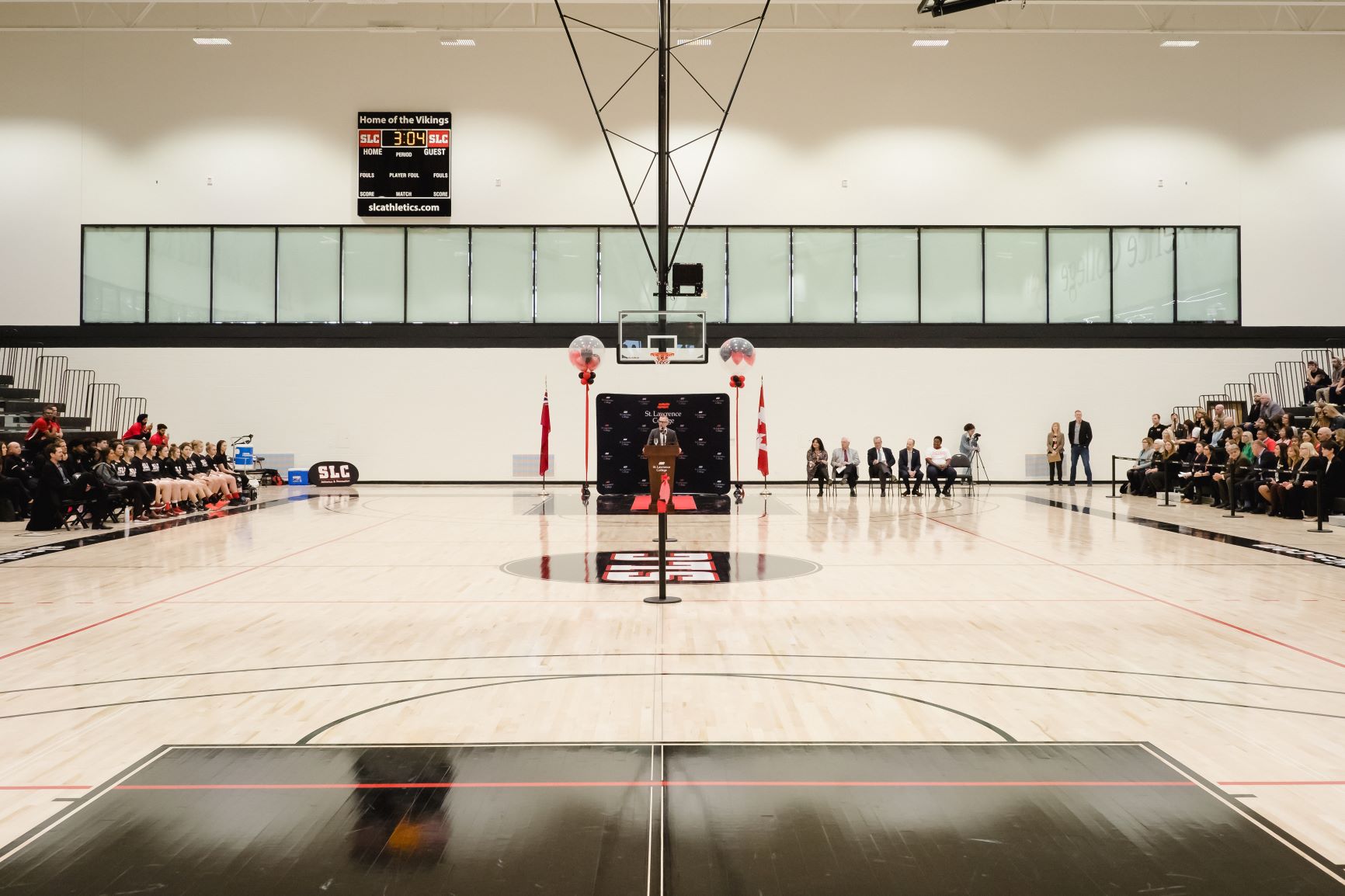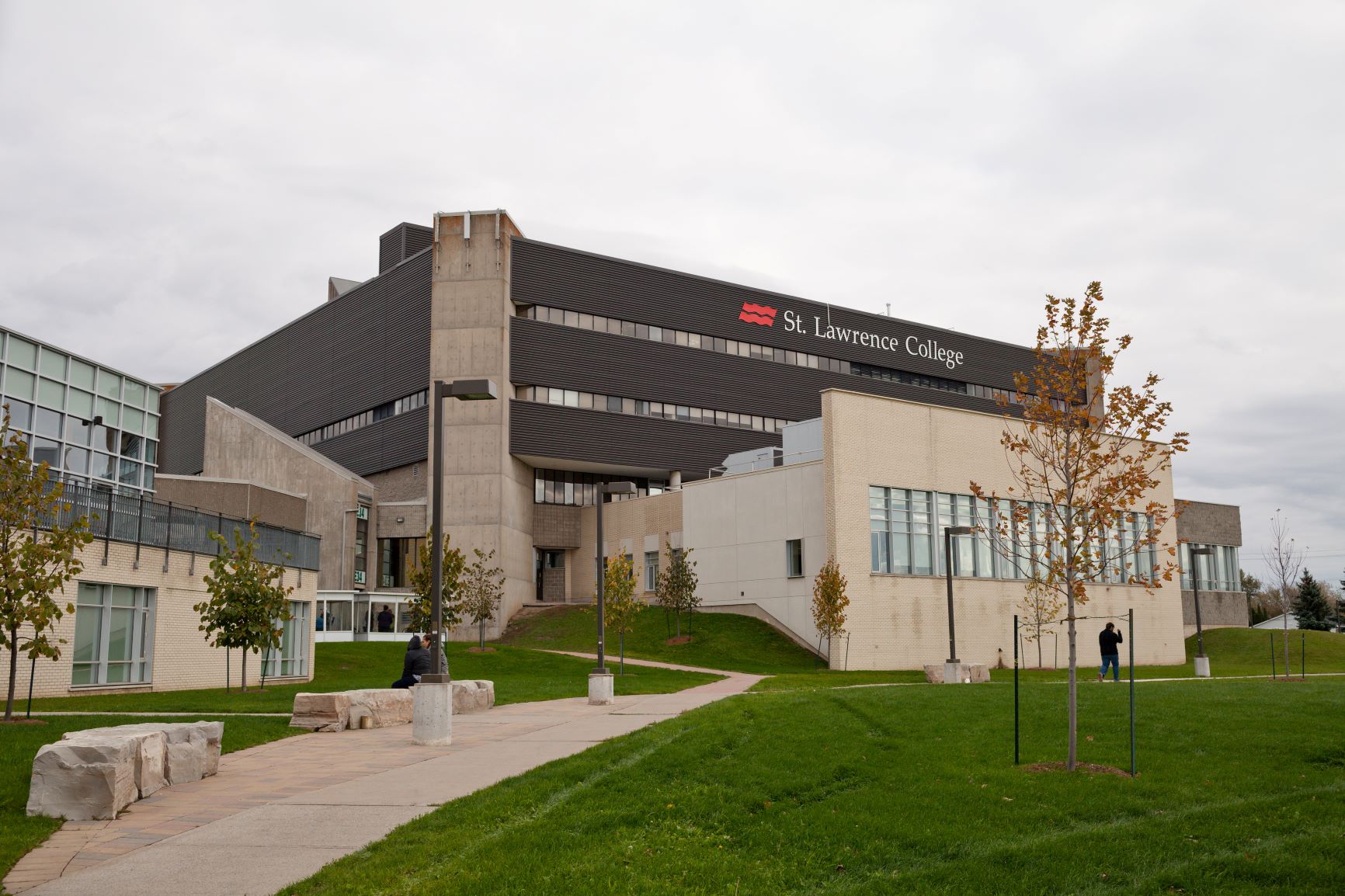 Kingston Campus
Career Opportunities
Graduates obtain employment as therapists working 1:1 or in small groups to provide applied behaviour analysis (ABA) services in a variety of autism service agencies, community settings and school boards. Career opportunities may be more abundant in some areas of the province than others.
Some of our graduates are working at:
The Maltby Centre
Children's Hospital of Eastern Ontario
Tri-County Community Support Services
Spectrum Intervention Group
Limestone District School Board
Algonquin and Lakeshore Catholic District School Board
Private therapists working directly with clients in their homes and/or the community, to name a few.
Testimonials
""The AUBS program helped me build on my previous knowledge and experiences while also teaching me new skills and providing me with new opportunities such as placements, conferences and assignments that let me network with professionals in the community.""
""I am Tracy (Kanerahtaniionthah-Snipe clan from Akwesasne) and since graduation from AUBS I returned to work as Supervisor of Tsisnaihne Child Care Center, my substantive position and am working towards becoming an RBT through an online course with SLC.""
""I am working privately and have 3 amazing children on my caseload. With the AUBS program, you learn very specific things and exactly what you're going to need for the future. I love how there is so much hands on learning. Hands on in placements and hands on in class! Lots to give you practice!!""
"" In the AUBS program I was able to expand my knowledge about ASD and learn about evidence based practices using Applied Behavioural Analysis. I was also able to build new professional connections both with professors and within the community which supported me in focusing my passion even further to supporting individuals with ASD in an Intensive Behavioural Intervention setting.""
Credit Transfer Opportunities
MORE