Overview
If you have a diploma or a degree, this program will prepare you for the exciting career of user experience (UX) design. UX designers consult with target audiences (users) to collect and interpret data that can be used to make technology, products and services that meet their needs, are functional and pleasurable to use, and meet the strategic objectives of businesses and organizations.

With this graduate certificate, you will be prepared to work with clients in a number of different industry sectors to achieve these vital business objectives. The program will help you develop skills in research, facilitation, presentation, business analysis, project management, information architecture, usability assessment as well as visualization. You will learn how to implement design-thinking processes and strategies, conduct user research, employ usability and accessibility best practices, and produce UX documentation to help companies and organizations generate innovative products and services that meet the needs of their customers and audiences.
Program Details
Credential
Ontario College Graduate Certificate
Open for international students
Program Highlights
Client Testimonial:
"Their flexibility, rapid turnaround and creative and innovative approach to problem-solving, namely helping me with my 2 projects with very tight timelines, is exactly what industry all too often complains the education sector can't do." — Craig Desjardins, Director, Strategy, Innovation & Partnerships, City of Kingston
Highlights:
Faculty with industry experience and extensive professional networks developing
rich learning experiences for students
Small class sizes allow for a close relationship between faculty and students
Guest speakers from the industry
Real-world experience with client projects is integrated into courses throughout the program
Professional presentations of work to clients
Program Outline
2022-2023
This introductory course exposes students to user-centered design principles through group activities, discussions and applied assignments. Students learn an overview of the user experience (UX) design process—research, prototyping, and testing using UX tools and documentation—that will be expanded upon in later courses. Various UX roles are discussed, and the relationship between UX design and other disciplines is examined.
This course explores the imperative of designing products and services which meet the needs of diverse populations. Students learn the principles of universal design and usability through the completion of heuristic evaluations, usability testing and related reports and documentation.
This course introduces students to research methods and strategies for user experience (UX) design projects. Students assess quantitative research and qualitative research, formative and summative research and primary and secondary research approaches in the context of UX design. A variety of research methods are employed including competitive analysis, ethnographic research, market research and user testing. Students apply their knowledge of these methods to define and solve a user experience design problem.
Information architecture is the practice of arranging information in order make it understandable. This course introduces the core principles of information architecture. Students identify how disciplines like information design and cognitive psychology impact the practice of information architecture. Students identify the relationship of information architecture to user experience design and explain how information architecture can assist in improving user experiences. Students complete sitemaps, wireframes, personas, content models, user flows, task analyses and card sorts for web, mobile, print material and physical environments.
Students in this course learn various tools and techniques for developing UX prototypes. Students learn about methods for ideation of concepts, industry standard software for developing prototypes and techniques for visualizing complex data.
This course explores accessible design principles which take users physical and cognitive needs into account. Students explore the use of guidelines and standards to create more accessible solutions. We discuss the role of the UX professional in advancing inclusivity, diversity, equity and social justice.
In this course students acquire business analysis skills for user experience design. This course helps students develop project management skills, presentation skills and facilitation skills that are critical for a user experience designer. Students learn how to define both business and user requirements and develop design solutions that meet those requirements. Content strategy and service design are disciplines that benefit UX design. Students learn about these disciplines and produce industry standard documentation from both disciplines to develop functional solutions that deliver a positive user experience.
Prerequisite(s): DESI800 + DESI804
In this second information architecture course students evaluate a user experience design problem and select appropriate information architecture strategies to improve user experience. Students research business objectives and user needs to develop information architecture solutions that balance both business and user needs. Students complete information architectures for web, mobile, print material and physical environments.
Prerequisite(s): DESI800 + DESI804
In this course, students use knowledge of research methods and strategies to independently design and execute a research study for a user experience design project of their choice. Students conduct exploratory research to define a UX design problem and select appropriate research strategies to develop a solution and summarize their findings and recommendations in a research report.
Prerequisite(s): DESI800 + DESI802
In this course, students investigate various careers in user experience design and examine its application to a variety of fields including health care, education, interaction design and public policy. In surveying the major career specialties of the field, students learn how to apply their own user experience design skills and interests to enter the job market. This course incorporates student presentations, written case materials and the development of a user experience design portfolio.
Prerequisite(s): DESI800 + DESI1000 + DESI802 + DESI804 + DESI1001
In this course, students work in teams to complete a capstone project which solves a user experience design problem for a client. Using skills in client facilitation, presentation, and project management, student teams apply their knowledge of user research and documentation to explore and define a product, interaction, or service design problem. Through prototyping and user testing, teams generate an accessible, functional solution that delivers a positive user experience.
Prerequisite(s): DESI800 + DESI1000 + DESI802 + DESI804 + DESI806 + DESI1001
This culminating course completes the students' integration of the business and practice of user experience design. The focus is on the preparation of a case study of the team project and the development of an industry-relevant, professional presentation which explains and expands on the audience's understanding of the value of user experience design.
Prerequisite(s): DESI800 + DESI1000 + DESI802 + DESI804 + DESI806 + DESI1001
Requirements
Admission Requirements
Two or three year College Diploma or a University Degree. English language proficiency is required as outlined in section 3.4 of the St. Lawrence College Academic Policy.
Fees
2022-2023
Tuition
Program Fees
Ancillary Fees
Total
CAD
Tuition
Program Fees
Ancillary Fees
Total
Fees are estimates only. Tuition is based on two semesters.
Tuition
Program Fees
Ancillary Fees
Total
CAD
Tuition
Program Fees
Ancillary Fees
Total
Fees are estimates only. Tuition is based on two semesters.
Kingston
Our Kingston campus has seen significant renovation over the past few years, including a brand new Student Life and Innovation Centre that houses a new gymnasium, fitness centre, pub, and more.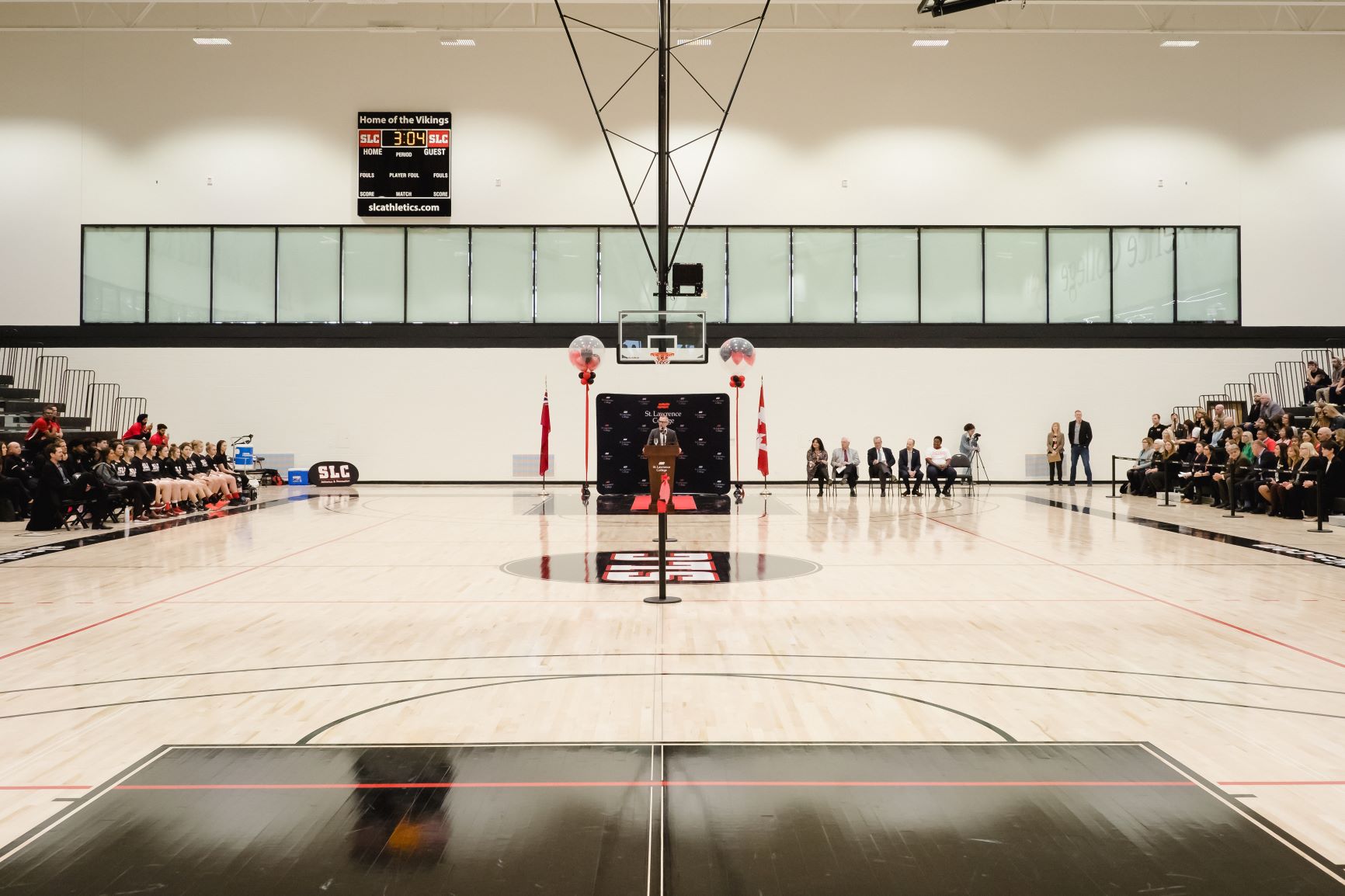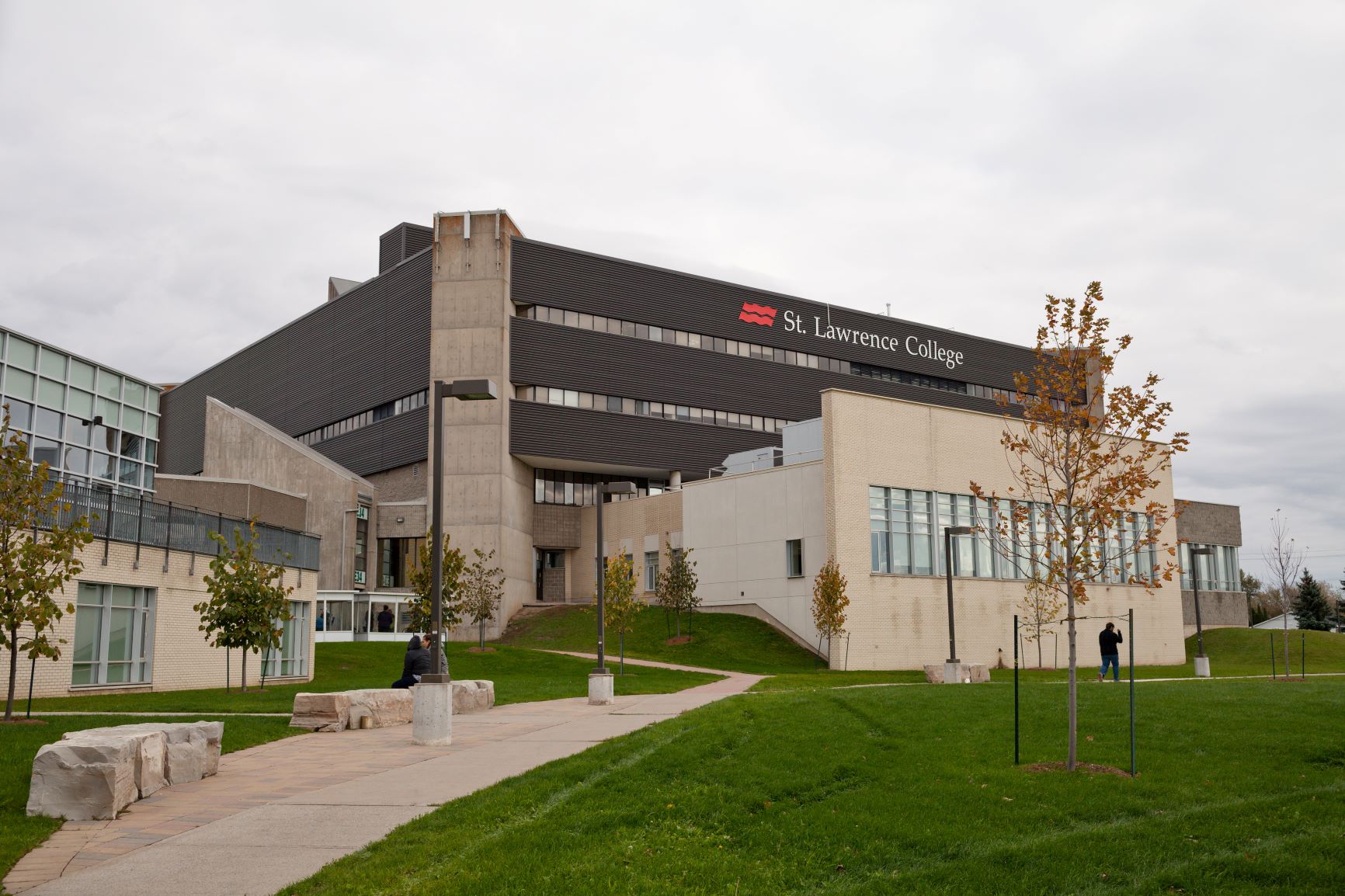 Kingston Campus
Career Opportunities
UX design is one of Canada's fastest-growing fields and UX designers are in high demand. UX designers and consultants work in diverse industry sectors including media and design, financial services and banking; healthcare and medical services; technology services; computer software development; business and professional services; human resources and organizational development; government and public sector; and manufacturing.
Graduates have gone on to work as full-time researchers and UX designers in various industries such as higher education, information technology, technology companies and health care.
Testimonials
"Through in-class and client projects, I found my strengths in user research, information architecture, project management and leadership. I also enhanced my problem solving and presentation skills by volunteering for the Community Project Leaders program where I partnered with the City of Kingston to pitch a solution for a challenge aligning with the city's strategic plan."
" I learned the importance of prioritizing and collaborating and gained skills in the use of prototype, collecting and interpreting data, and how to take that information to create designs that work for the users. I truly believe my time at St. Lawrence College helped me get the job I have today."
"My favourite part of the program was the second semester when we had clients. Working on real projects with real clients was amazing and being able to add this experience to my portfolio was a huge benefit! The professors of this course were amazing and always willing to help. Their passion for UX and users was evident since day one."
"The faculty is extremely supportive and always prioritizes students' success in the industry. The highlight of this program for me were client projects where we got to test our learnings in a real-world landscape and be confident to enter the job market."