Opportunities are like doors, waiting to be opened
Open one door, and it will open a thousand others. Find your door to success, your door to a new beginning, or a fresh start.
ONE COLLEGE, THREE CAMPUSES
St. Lawrence College is located in Eastern Ontario, situated along the St. Lawrence River and the heart of the 1000 Islands, with campuses in Kingston, Brockville, and Cornwall.
St. Lawrence College is situated on the traditional lands of the Anishinaabe and Haudenosaunee peoples. May we always be grateful to live and learn on these lands.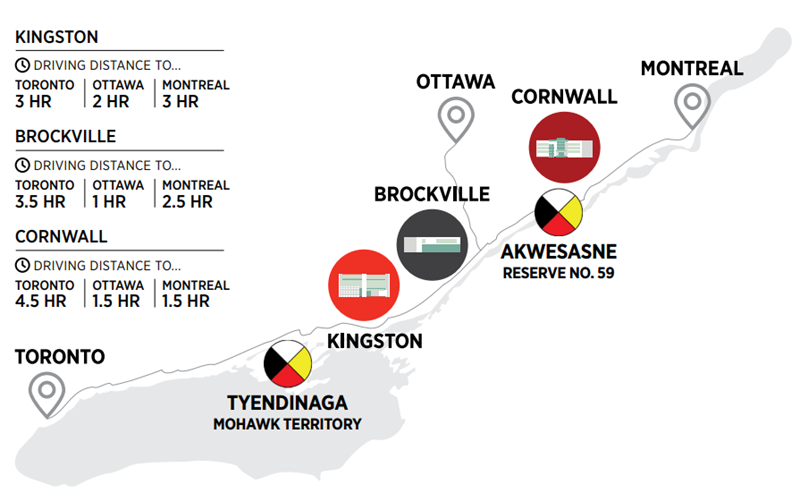 Join us at our Open House
Join us on campus for our Open House events this fall. This will be a great opportunity to connect with faculty and current students, tour our campuses and get more information about everything you need to make the best out of your experience at SLC.
Visit our campuses on the following dates:
Cornwall Campus Open House - November 5
Brockville Campus Open House - November 12
Kingston Campus Open House - November 19
Resources
YOU BELONG AT SLC
As our communities evolve, we look to create a sense of belonging for our students, team, and partners. We celebrate diversity, respect our differences, value contributions, and foster an environment where everyone feels they can participate without discrimination in our College community.