Alan and Audrey Bain have worked, travelled, and painted as a couple for all of the 62 years of their marriage. "Under Gentle Winds" is a loving, reflective re-acquaintance with their journey as artists.
Audrey has always sought to portray, in paint, the stories that buildings and places tell. Alan has cherished the silent serenity of Canada's vast boreal regions, lands he loved and walked as a geologist.
The exhibition brings a combination of their talents, which speak with a harmony of respect for the protection of the environment in our wonderful Canada.
MEET THE ARTISTS
Alan Bain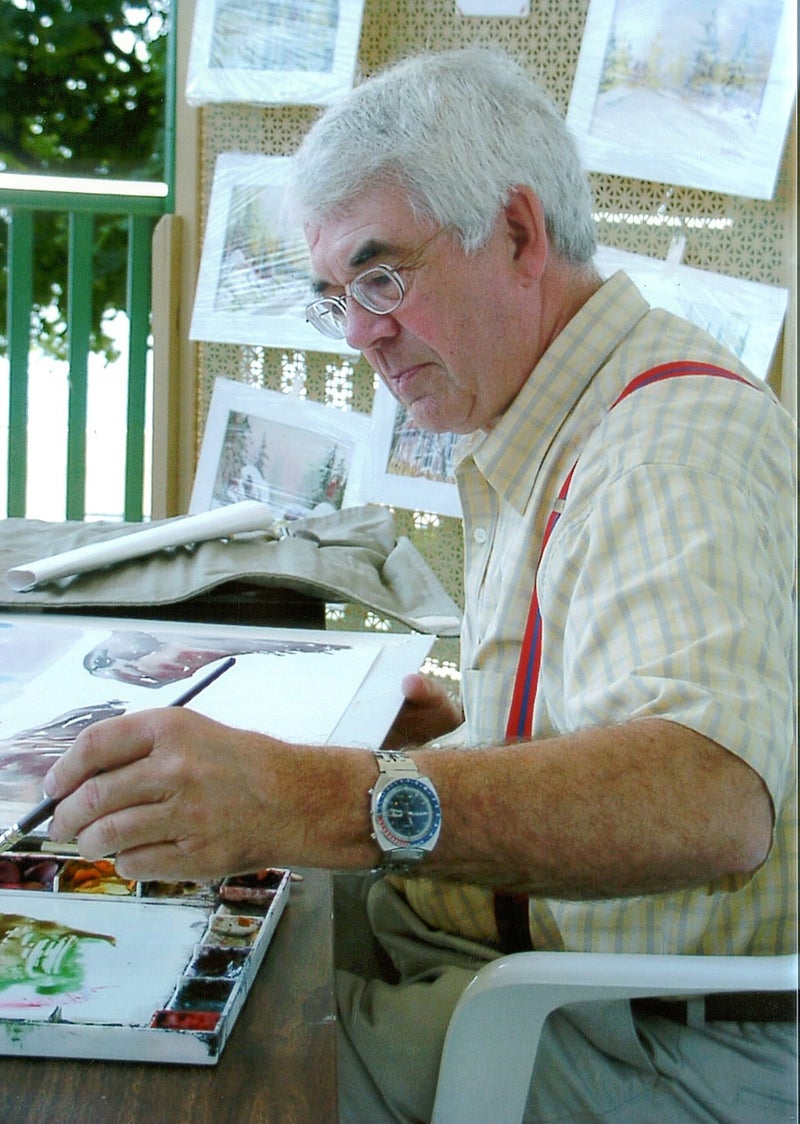 Alan Bain specializes with paintings from the boreal forest regions of Canada: a vast silent northern landscape. As a geologist Alan has spent many years roaming the northlands of Canada. Alan, and his wife Audrey, operate Winddrift Studio and Gallery in Ontario.
"I paint boreal Canada, a pristine wilderness, rich in diversity. As a geologist, I walked and paddled Canada from coast to coast.
So, I paint the Northwoods as I knew them. I love the play of water in all its moods. I hear the empty silence of an old burn. I cherish long views, over rolling breaks of black spruce with a distant flash of water.
I remember my canoe, after a long hard paddle, when I pull the canoe in under a high rock rampart, where the cool shade greets me and I reach out and touch the cool granite face.
Memories of a land I love."
A Curatorial review of Bain's paintings stated the following: "Alan Bain paints Boreal Canada with an authoritative knowledge of these uniquely Canadian areas. His landscapes speak of long experience, and an intimate knowledge of a land he loves. Over the years his style has been characterized a demanding realism, characterized by strong colours, bold contrasts and clean crisp renderings."
Alan is an Elected Member of the:
Canadian Society of Painters in Water Colour
Society of Canadian Artists
Ottawa Watercolour Society; Fellow, Past President
He has taken part in numerous exhibitions, both solo and group. Until 2020 Alan exhibited yearly with "Mystery of the Park" in Algonquin Park, and "Baz Art" at the Shenkman Arts Center in Orleans, ON. In 1998, and again in 2019, he was invited to place a watercolour in the 3rd and 13th International Biennial Exhibition of Watercolour in Mexico City.
A list of notable awards he has earned are:
1998 and 2010

Best of Show,

Massena Artists Guild
1998 and 2007

President's Award

, OWS Juried exhibition

2016

Best of Show

, Paraskava Clarke Award, NFAL

2017

Morton Baslaw Award

, OWS, Linart gallery

2017

Watercolour First Prize

, NFAL

2017

First Prize

and

Best of Show,

Focusart Juried.

2018

Jurors' Award Best of Show

, NFAL
In 2020 Alan was honored to be elected to the Cornwall Arts Hall of Fame.
From 1995 to present Alan taught weekly watercolour classes for adults, winter and summer classes for St. Lawrence College, and workshops. He presently offers a one-day workshop, "Painting Watercolours on Hard Surfaces"
Alan is also a published author. His recent work "Kimberlite Adventure," 3rd publication, is available in Kindle and Coles.
Audrey Bain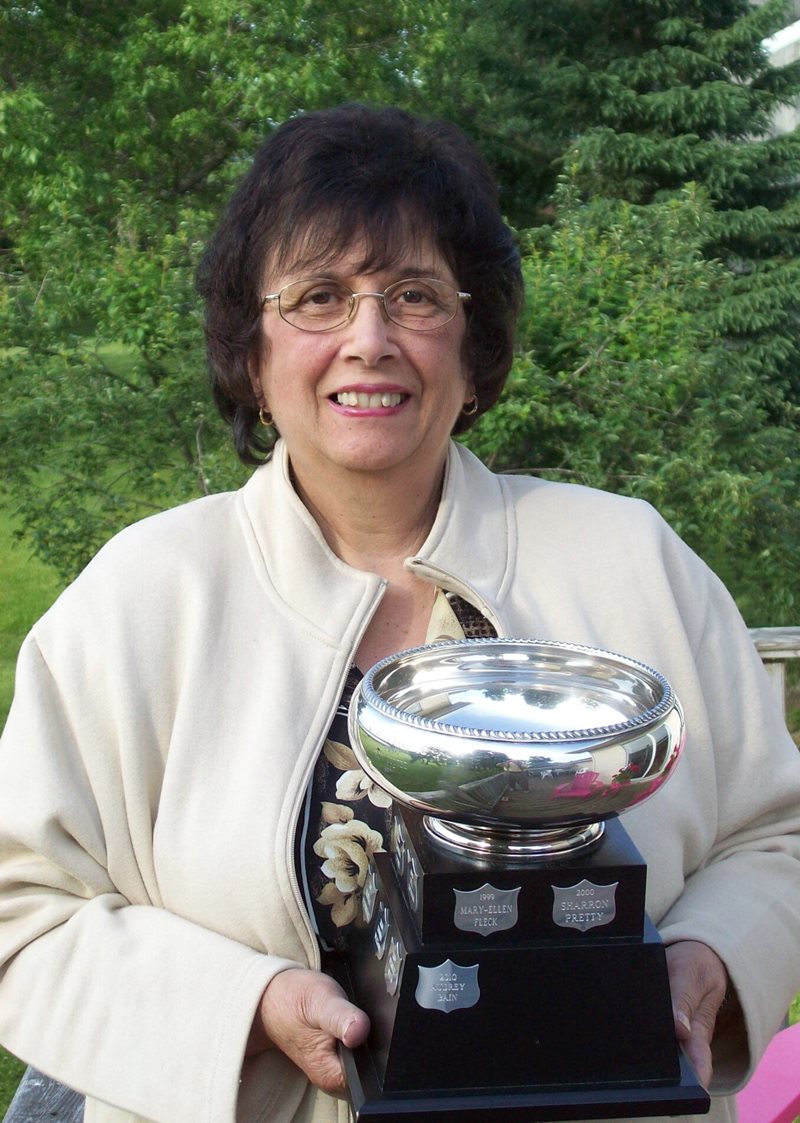 Audrey is a "plein air" painter in oils and acrylics. Her works are varied and reflect her response to family ties, social concerns, scenes of nature, images of rural Ontario, and the Canadian landscape.
"Old buildings, barns, salt-stained fishing shacks and mine-site headframes, abandoned and silent, invite my imagination; I love to roam them, inside and out, while trying to visualize the ghosts, their stories and history. I think of old buildings as portraits, weathered and gracefully aging.
There is a sense of adventure and mystique in Canada's northlands which always intrigues me. So, I paint "plein air" seeking the peace and quiet of a woodland scene, the play of light across a morning pond, the soft breeze on my face and the gentle sounds of nature."
Originally from the Maritimes, Audrey was only in high school when she was acknowledge for her artistic talents by being granted a two-year scholarship to Nova Scotia College of Art in 1954-55. In 1982, Audrey graduated from St. Lawrence College, Cornwall, Diploma in Visual and Creative Arts (with distinction). She served for ten years as Gallery Director for the Cornwall Regional Art Gallery. Audrey taught classes in Oil Painting for St. Lawrence College Cornwall.
From 1968 to the present, she has participated in yearly exhibitions: solo, group, joint and juried. Most recently, in 2019, she and Alan shared a joint Exhibition entitled "Silent Sentinels" at the Cline House Gallery in Cornwall.
Audrey has received numerous awards over the years, among them the following:
National Trust Award,

Tom Thomson Memorial Art Gallery

Purchase Award,

Exhibition 80, Cornwall Arts Development Council

Best of Show and Juror's Choice,

Nepean Fine Arts League

"Still Waters"

Juror's Choice

"plein air" painting Brush with the Highlands, Haliburton "

Early Morning Quiet,

Eel's Lake

First Award of Excellence,

acrylic "

Northbrook Oldie"

Ottawa Little Theatre
In 2020 Audrey was elected to the Cornwall Arts Hall of Fame.
She is an Elected Member (SCA) of the Society of Canadian Artists and has served as an SCA Membership Jurist.