After two full years without art in the gallery, we are excited to be back! We look forward to gathering, sharing, and being inspired together. The theme of the Marianne van Silfhout Gallery's 2022 Annual Juried Show is "Together We Are…". Together could refer to a group of two, a team of several, a family, a community, a nation, or an alliance.
Selected by a jury, the work in this exhibition presents a wide variety of responses to the idea of togetherness in a diverse range of media, including watercolour, acrylic, oil, mixed media, drawing, textile, and sculpture.
Artists participating in this exhibit include:
Arlene Hare
Bob Shackles
Brenda King
Colleen O'Connell
Dorothy Adlington
Elaine McCurdie
Frank DeSa
Frank Taker
Jean Boyd
Joyce Morris
Lisa Nolan
MiSun Kim-Hunter
Pam McKinnon
Sheila Goertzen
Siân Tucker
Some of the responses include: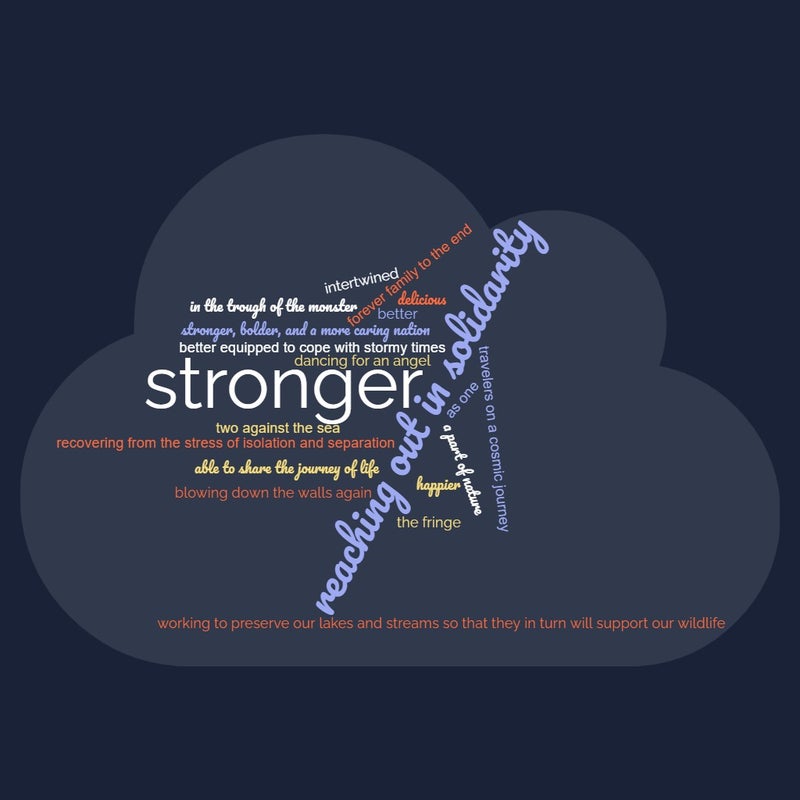 Visit the gallery and vote for your favourite by submitting a ballot for the People's Choice Award.
Winners will be awarded at the closing reception on Thursday August 25th 7-9 pm.