artist Bio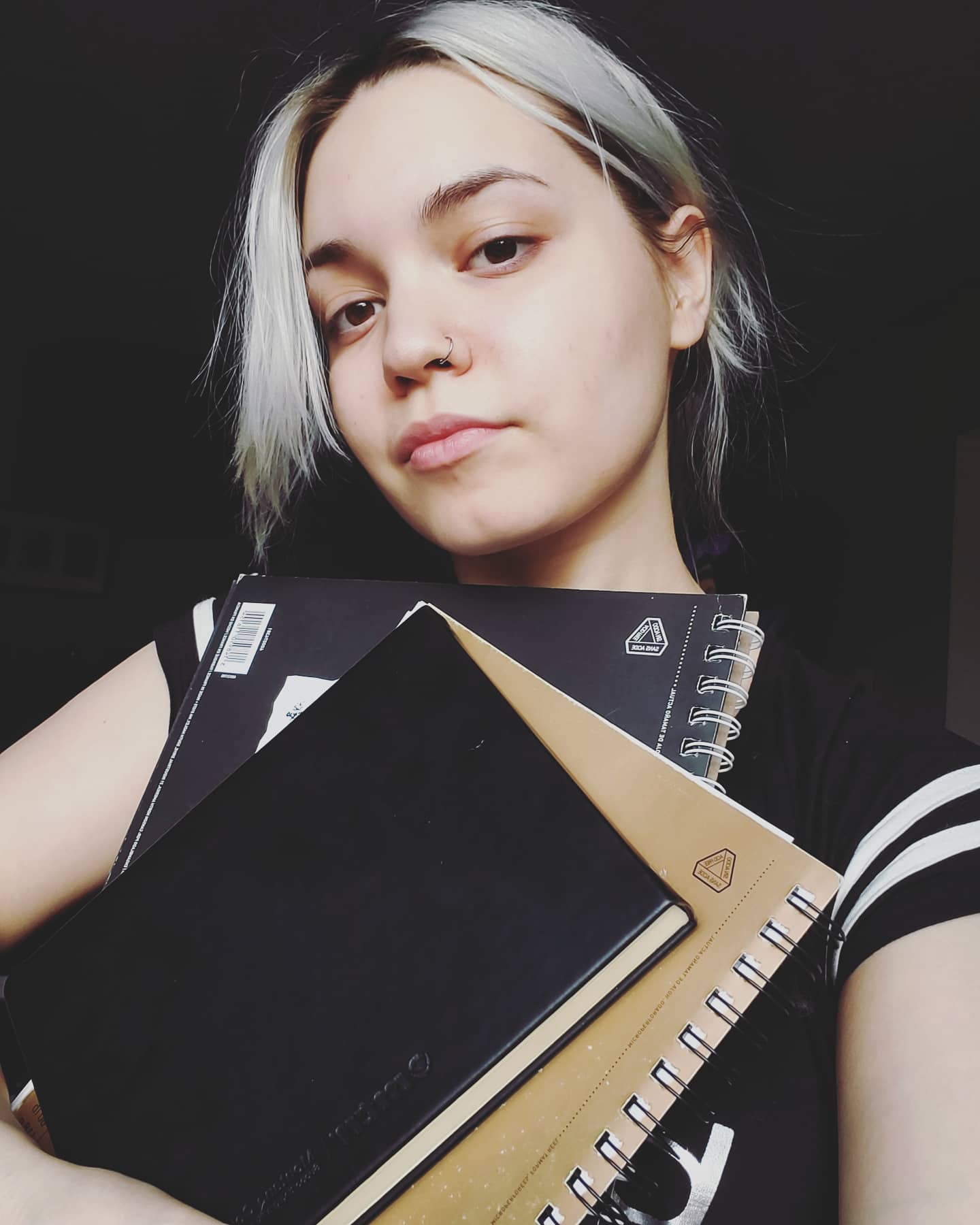 Program of Completion: Visual and Creative Arts - Fine Arts, 2020
Mary is an emerging figurative artist, originated from Ukraine. Her first acquaintance with fine arts commenced in early childhood and since then, has determined her life path. In 2018, she was given the opportunity to study Fine Arts at St. Lawrence College, where she received her Fine Arts diploma in 2020. Mary prefers working with a limited color palette and strong contrasts, using reds and metallic colors. Her artwork centers around a dark aesthetic of various objects and scenes, which creates slight unease and morbid curiosity for the viewer. Mary's style originates from tattoo art, comic book illustrations, fantasy movies, and video game concept art.
Contact Info: Mokrushyna.mariia@gmail.com
About the Artwork
The Veil Arcanas (Quadriptych)
Graphite, acrylic and ink on paper
10" x 14"
NFS
Based off tarot card designs, I created this to represent 4 different characters. Each person is gifted with elemental powers that were given to each one at an inopportune time. Accepting who they are and following their destiny, they learn to reflect on themselves in a new way, becoming the "major arcanas" in the hierarchy of their world and events they live through.
The Awoken Queen
Digital painting
8.5" x 11"
$15.00
Digital art is a new medium to me that I have been experimenting with during the pandemic. Working on this piece made me refresh my usual approach and create something more colourful and bolder than I usually do. The character portrayed here is a ling missed queen of the nation that felt lost and vulnerable after her sudden disappearance. With her coming back, there is a new beginning for everyone who still calls her a queen.
The Crown of Tempests
Oil on canvas
8" x 8"
NFS
This piece was inspired by Bungie's "Destiny" video game franchise. As an artist I find a lot of inspiration in the work of others that allow me to reflect on my own art, and video games are not an exception. According to the game lore, this helmet can be rarely found and gives an incredible power for those who can wield the might of the storms. Such natural phenomenon is usually perceived as a symbol of destruction and chaos, however, for an owner of "Crown Tempests" this is a source of refreshing power and control.