artist Bio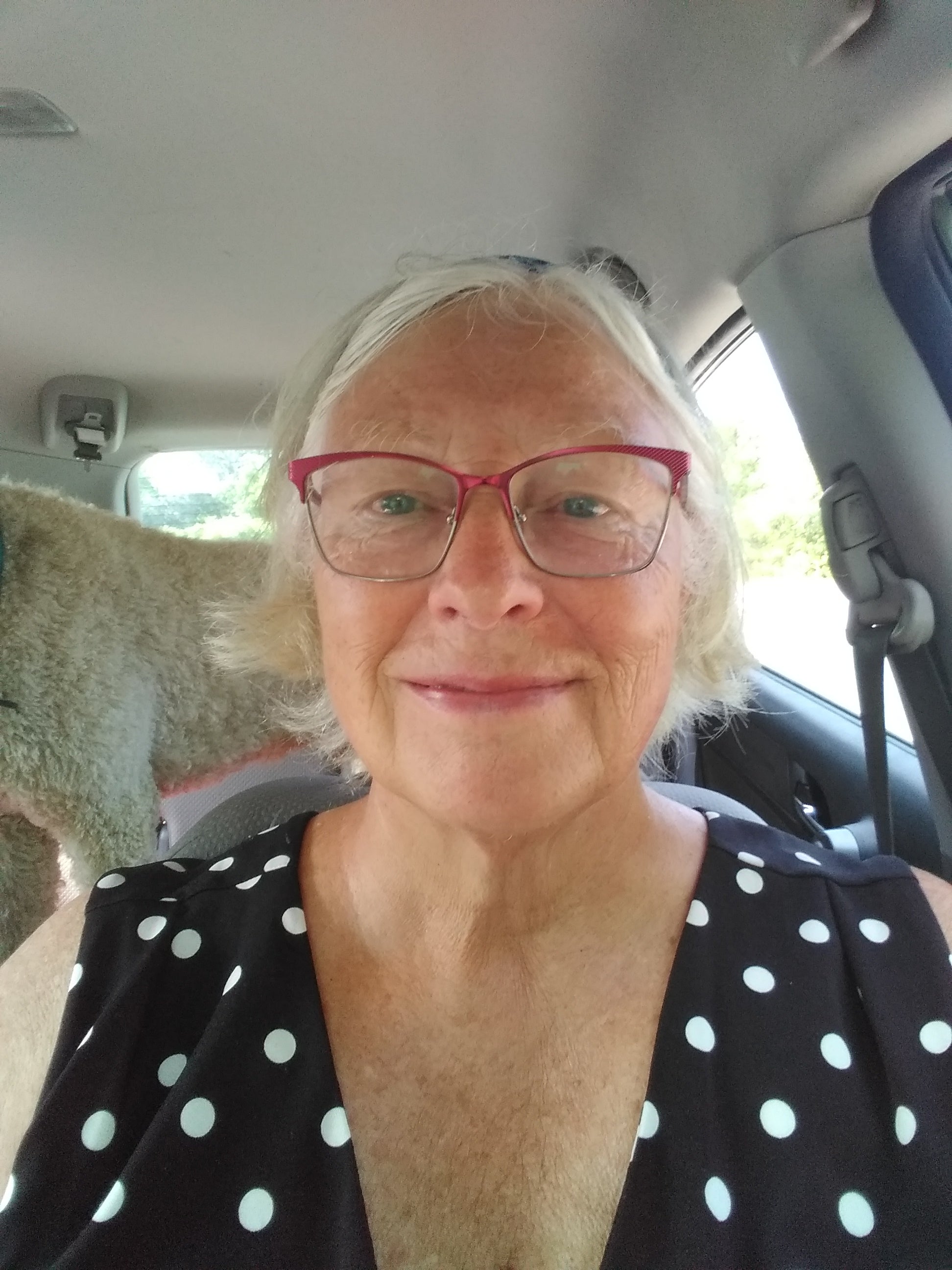 Program of Completion: Fine Arts Certificate, 2019
Retired and discovering (seeing) there is so much more to learn about art, people, and nature. The full "stop" of this pandemic, ironically, is a deeper struggle for connection and understanding of the things we all took for granted. NOW is all we really have. Keeping strong.
Contact Info: gawidz@gmail.com
About the Artwork
Keeping Close to Home
Acrylic over pastels
35 ½" x 23 ½"
$200
During the Covid Lockdown art supplies were deemed non-essential. Just as some birds are known to recycle nests, this piece was created on an upcycled canvas with discarded, hardening paint applied with hard-edged sticks, bits of grass, twigs, and hair. I am pleased by the results.
Mustang Mid-wives Encourage Labour
Acrylic over pastel
36" x 48"
$200.00
Inspiration was difficult during lockdown. This piece started as a mustang rolling in the dust beside a gravel road, based on an old photo I had taken years ago in the Yukon. I returned to the painting this year, as the canvas demanded more "presence of beings", and added eight lively, lovely, encouraging young wild things, transforming the scene into a baby party!
First Steps of Wonder
Acrylic
23 ½" x 35 ½"
$150
Time, under the almost two years of lockdown and enforced "bubble" of isolation, did not slow down mother or dad or nature. Two foals in two years, and this from the same mare and sire…life continues!!!