Story submitted by the Learning Connections Conference (LCC) Planning Team
The College will be infusing some humor in our celebration this year as we will be welcoming comedy-duo Colin Mochrie and Debra McGrath as keynote speakers for LCC2021!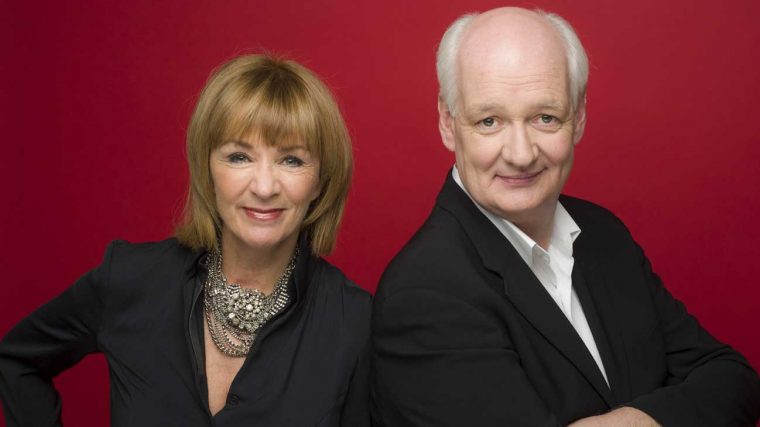 This year's theme provides us with an opportunity to expand our understanding of "sustainability" by embracing the philosophy outlined in UNESCO's Sustainable Development Goals. The newfound focus on "Good Health & Well-Being" within these goals reminds us that physical and mental wellness play an important role in promoting social sustainability. Colin and Debra's improv comedy routine will enable us to invest in our own wellness by enjoying a good laugh with colleagues and re-engage with the larger community with a lighthearted activity. We encourage everyone to familiarize themselves with the work of our LCC speakers.
Colin and Debra will be joining LCC on Monday, May 31 from 1:00-2:15 p.m. as we celebrate our commitment to Employee Success on Day 1 of LCC. The planning team will share more details about the conference in the coming weeks as we solidify the final schedule.
Employee Awards
We have also included a new Awards page on the LCC website so that the college community can nominate a peer or department for an award. The new deadline is May 14, 2021.
Stay Connected with LCC2021
Awards Nominations: Due May 14, 2021
LCC Date: May 31 to June 4, 2021
Colin Mochrie & Debra McGrath (speakers): Monday, May 31 1:00-2:15 p.m.
Sheila Watt-Cloutier (keynote): Thursday, June 3, 12:30-1:30 p.m.

Website: www.LearnConnectSLC.ca
Twitter: @LearnConnectSLC
Hashtag: #LCCSLC