Submitted by Jadon Hook, Sustainability Coordinator
SLC's Sustainability Team has several initiatives and events taking place soon. Read the full story to learn how you can get involved with the following initiatives:
Pitch-In Events Return to our Campuses

As the snow has melted and springtime is upon us, we have a great opportunity to clean up, restore, and help to preserve our SLC environment, thereby promoting environmental health and enhancing our tri-campus communities. Join the Sustainability Team on Thursday, April 27 to pitch-in and help clean up SLC grounds and the surrounding community. Lunch will be provided following the clean up event.
The Pitch-In event agenda:
11:00 am: Meet your Campus Pitch-In Leader
11:10 am – 12:00 pm: Pitch in and Clean Up!
12:00pm – 1:00 pm: Celebratory Lunch and Remarks
Register for the Pitch-In event. Note: You will need to log in using your SLC credentials to access the form.
Complete SLC's Sustainability Survey by April 27
Help build a more sustainable and vibrant SLC. Participate in our annual survey to help us assess sustainability awareness at SLC and create initiatives that best serve our students, staff, and faculty.
The survey takes approximately 8 minutes to complete, and your response will remain anonymous. The only personal information we will collect will be your email address which will entered into a draw for one of five Sustainability-Themed Prize Packs valued at $100. Winners will be selected by draw on the survey closing date of April 27.
Click here to complete the survey.
Attend the Project Drawdown Event Watch Party on May 3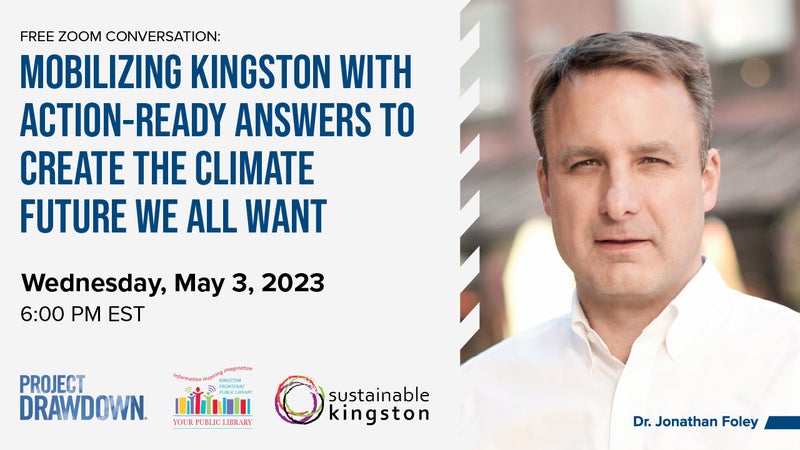 Join us Wednesday, May 3 at 6:00 pm in the Innovation Hub, Kingston campus, for a watch party of "Mobilizing Kingston with Action-Ready Answers to Create the Climate Future We All Want," a Zoom event with Dr. Jonathan Foley, presented by Project Drawdown, the Kingston Frontenac Public Library, and Sustainable Kingston.
Project Drawdown offers hope, help, and a plan to become future-ready TODAY. Dr. Foley is a renowned climate scientist, sustainability expert, and educator, and his work focuses on finding solutions to sustain the climate, ecosystems, and natural resources we all depend on. He will welcome questions on what we can do today following his talk. Register for our in-person watch party or join the Zoom conversation virtually.
In Case You Missed It: Reduce Waste and Earn Rewards with Cano Reusable Cups and Containers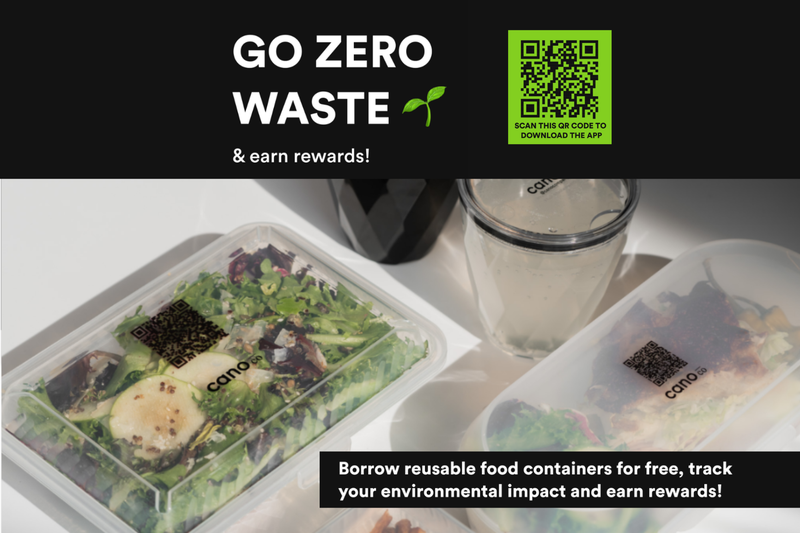 SLC is tackling single-use containers – one cup at a time! SLC has adopted a new reusable food packaging program called Cano. This exciting initiative has enabled the College community to participate in reducing the waste we produce as an institution and reducing the impact of food packaging production and pollution overall. Learn more.