Submitted by Paulina Szlachta, Sustainability Manager
St. Lawrence College's Pitch-In Day events returned after a three-year, pandemic-induced hiatus. On April 27, 2023, 90 volunteers gathered at SLC's campuses in Kingston, Brockville, and Cornwall to pitch-in and help clean up campus and community grounds following a long winter. In total, volunteers collected 814 lbs of garbage and recycling – including some strange items such as a tiny bike, a baseball, a number of VHS tapes, and a rogue parking meter.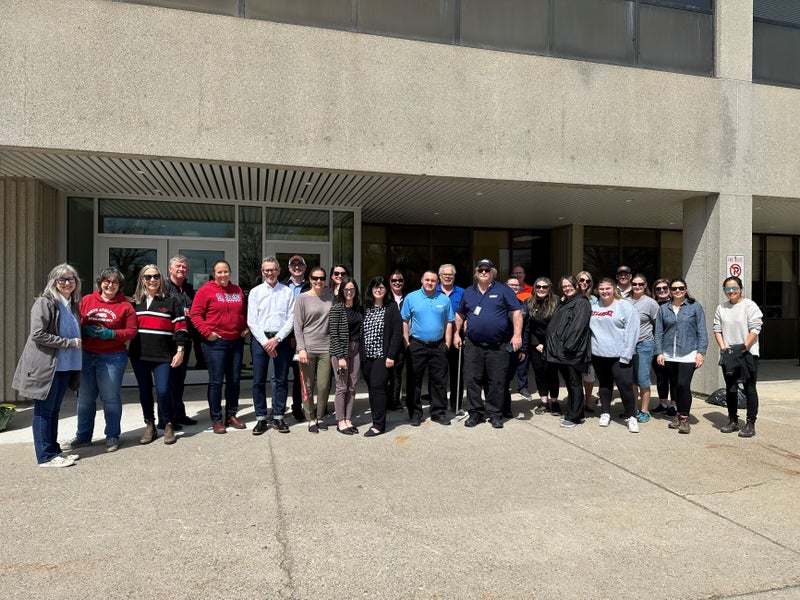 32 volunteers collected 305 lbs of garbage and recycling on the Brockville campus
Thanks to these volunteers' efforts, environmental health and natural ecosystem function is better supported across the SLC campuses, contributing to an increasingly resilient and thriving community. Through this work the College's Sustainability Plan is also supported, as are a number of the UN's Sustainable Development Goals including supporting life on land, life on water, creating sustainable communities and cities, and taking action against climate change.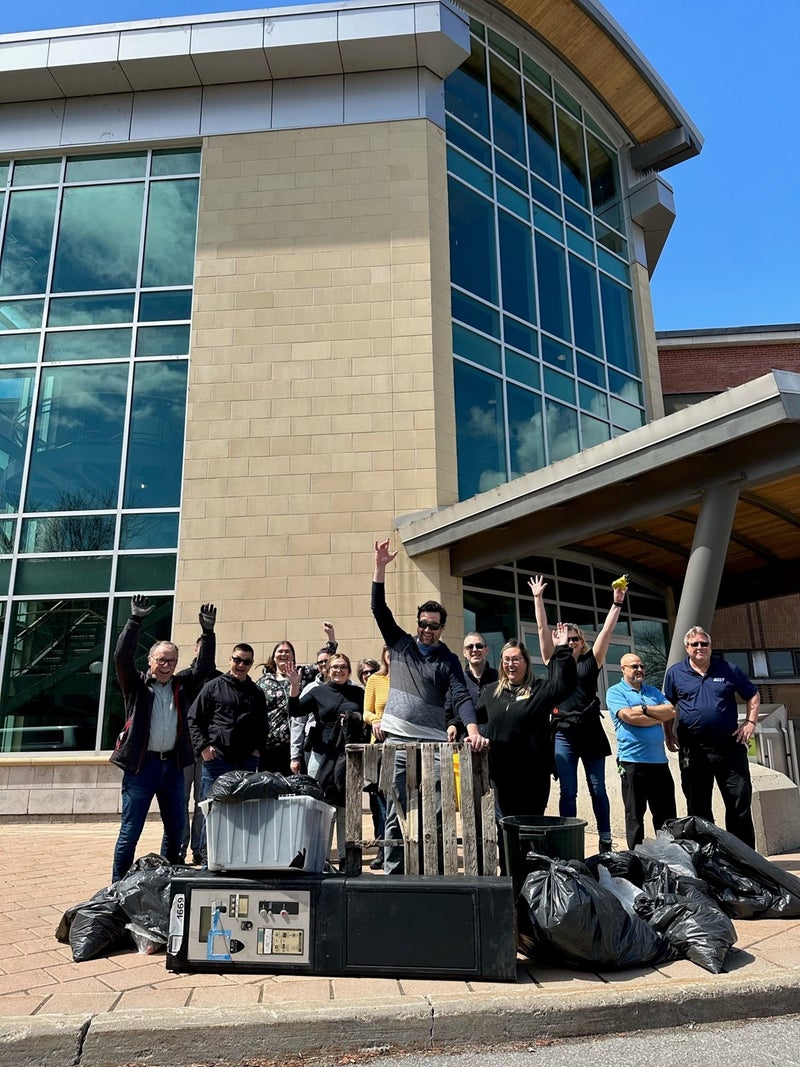 14 volunteers collected 248 lbs of garbage and recycling on the Cornwall campus
SLC's Sustainability Team plans to repeat this event in Spring 2024 and hopes to see you there! Some other initiatives targeting waste reduction on campus include the Bring Your Own Mug discount, the reusable container program Cano launched this past March, and the electronic waste collection drive located at IT Services. For more information on upcoming sustainability initiatives, please contact the Sustainability Team to be added to their mailing list.