Written by Richard Webster, International Education Manager, Community Development
Despite being one of the coldest days of the year with temperatures hovering around -25 Celsius, on Saturday, February 4 international students joined members of the Cornwall community for an event organized by the Cornwall Interfaith Partnership (CIP) in celebration of World Interfaith Harmony Week. This free event, fittingly named "Unity in Community," was a great success with approximately 55 students, their families and community members joining in the day's celebration.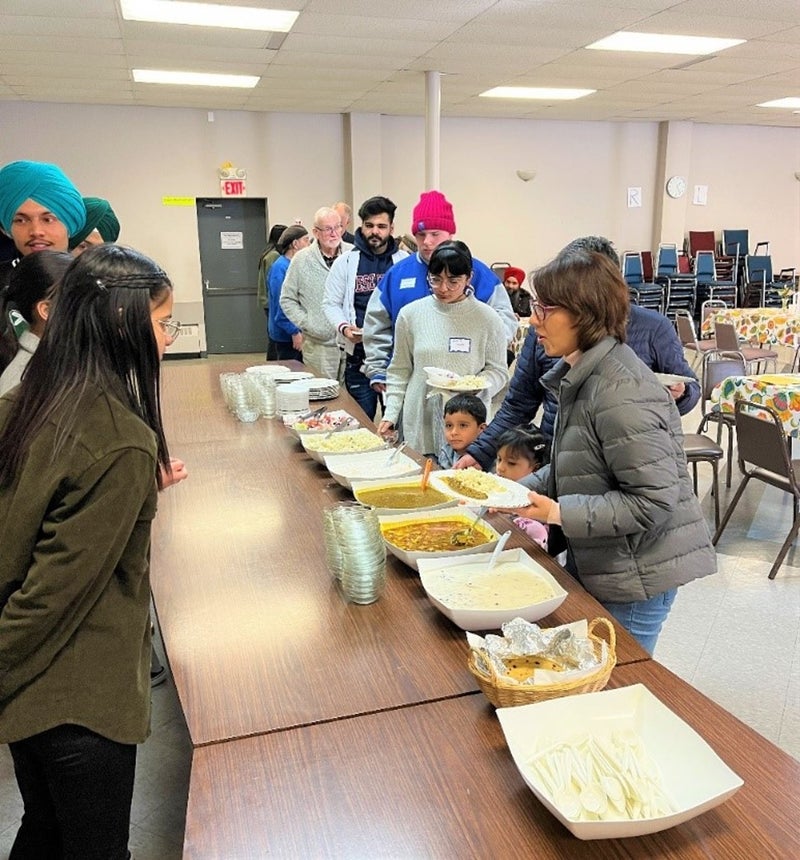 The occasion was a perfect example of a genuine community partnership to welcome SLC's international students, ensuring all felt welcome, that they belong and connected to the wider Cornwall community. For example, the CIP coordinated the afternoon's event with support from SLC, Cornwall Transit provided free transportation to students, Knox St. Paul's United Church hosted us in their hall and the Gurudwara Kendri Siri Guru Singh Sabha very generously prepared the entire vegetarian lunch for all in attendance. Lastly, St. Peter's Catholic Church provided a cake for the event, warmly decorated with the words 'One Family.'
Not only did the warm meal receive rave reviews by students (and all) in attendance but many commented on how they enjoyed the opportunity to connect with members of the community that they typically might not have the chance to. With this in mind, each table was organized to include a mix of students and community members with a list of discussion topics to support the cheerful, engaging exchange throughout the afternoon.
Another important example of the gathering's success proved to be the outpouring of support from community members in attendance - many offering to partner and/or volunteer for new events, open their homes to new students as well as generously offering to support our students in any way they can.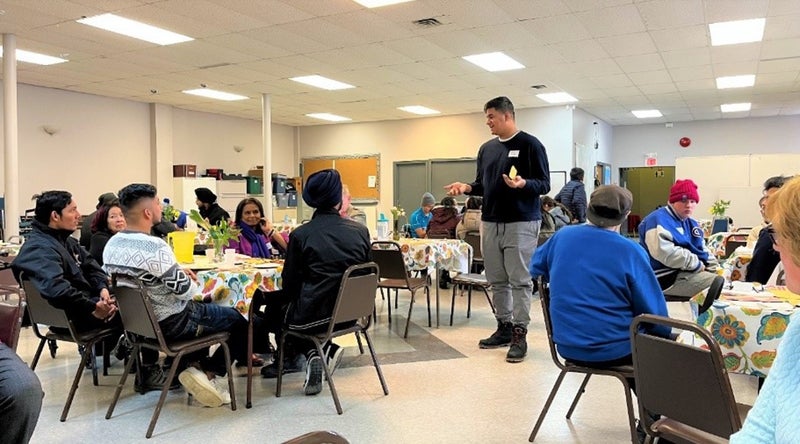 For questions about these or other initiatives or suggestions concerning the College's Global Engagement Community Development (GECD) Program, faculty, staff and students are encouraged to contact Richard Webster directly at rwebster@sl.on.ca.