Story submitted by Amy Shelley, Manager, Skills, Training and Economic Development
After two years of program planning and delivery, the YourWay Program under the WE-CAN Project comes to completion. The St. Lawrence College Department of Innovation and Business Engagement embarked on a journey with KEYS Employment Centre and The City of Kingston to create a program that supported women entrepreneurs who are newcomers, Indigenous, or live with a disability, to break down barriers, provide training, coaching and mentorship, and help uplift them in many ways. Proudly, over 40 women within the Kingston community were supported to start or grow their businesses!
To celebrate the wrap-up of the YourWay Program, SLC's project lead, Amy Shelley, curated "YourWay Baskets" to present a snapshot of businesses that participated in the program. These baskets made their way to 35 individuals and organizations within the Kingston community and WE-CAN ecosystem. The baskets were a creative way to share the YourWay program and to provide heightened visibility to the women's businesses.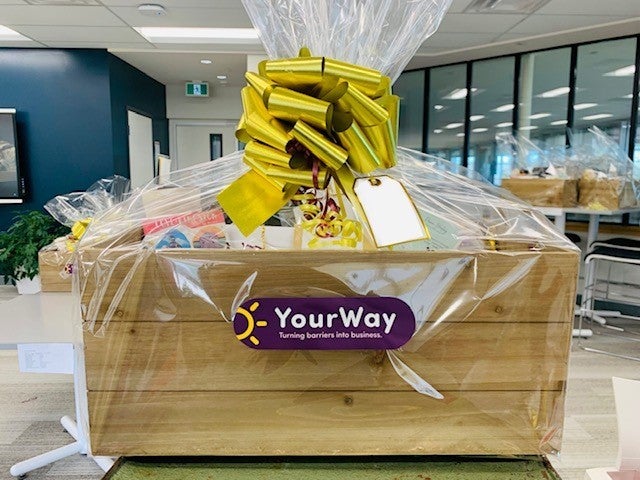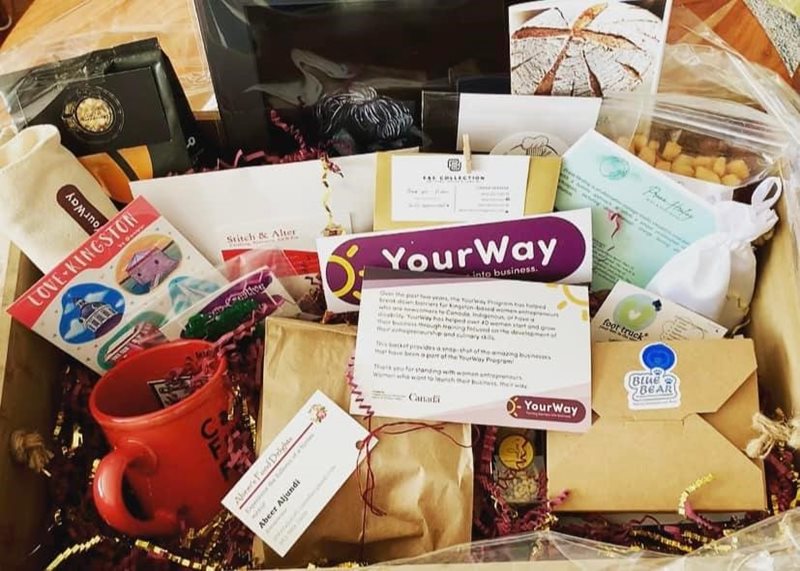 "Every woman that took part in the YourWay Program has been an inspiration and an example of true resilience, fortitude, and compassion. Although the common purpose was to learn the Foundation of Entrepreneurship and build strong culinary skills, the result was so much more," Amy said. "The women found a community, created friendships, experienced a renewed confidence, and connected to other organizations to continue guiding them on their individual paths. The program coordinators, facilitators, and mentors were all there with a common goal – to be agile and supportive based on everyone's circumstance and goal. This approach really allowed the women space to flourish and shine!"
Please watch and share this amazing video created by SLC's SPARK team, who did an incredible job following us along on this journey.
Funding for this program was provided by the Women Entrepreneurship Strategy Ecosystem Fund as part of the WE-CAN Project at Queen's University and is administered by the Federal Economic Development Agency for Southern Ontario.
Information about the SLC grant administration process and help that is available to be successful when writing grant applications can be found here (note: you will need your SLC credentials to access this PDF).