St. Lawrence College has officially opened the Brockville Campus Health Centre and Cornwall Campus Health Centre, with services available to both students and employees. Our new clinic in Brockville is in Room 250A, and in Cornwall in Room A111.
"The opening of the Brockville and Cornwall Campus Health Centres is a milestone to celebrate at SLC. With a newly constructed clinic in Brockville, and a refurbished clinic in Cornwall, both staffed with an exceptional team, we are now able to provide equitable access to much-needed health care services for our students tri-campus," said Caryn Langstaff, Director of Health, Wellness & Accessibility.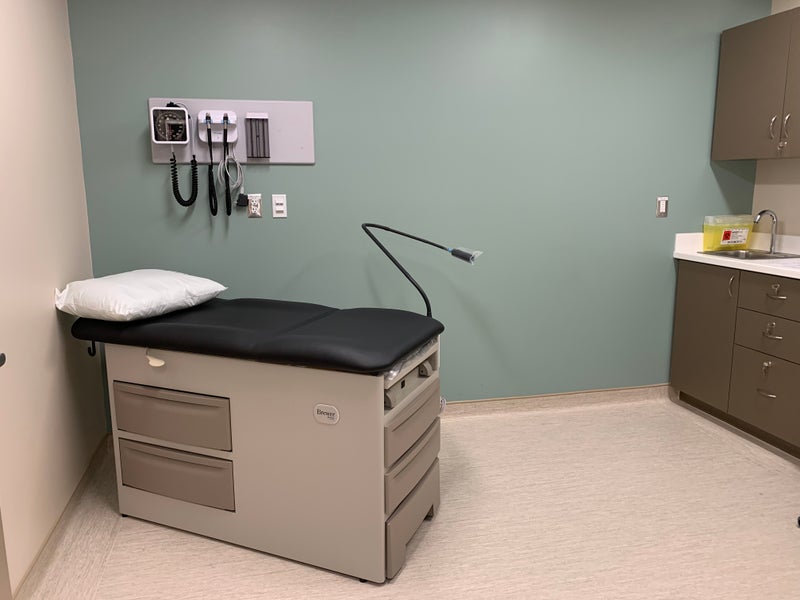 One of several examination rooms in the new Brockville Campus Health Centre.
The Campus Health Centres tri-campus are here to support primary health care requirements. Students are supported with immunization requirements, illness/injury, first aid, mental health support, immunizations and injections, prescriptions, and support around contraception and sexual health.
At Brockville and Cornwall campuses, employees are also able to access clinic supports.
For urgent or emergent needs, continue to follow existing campus protocols by calling Security at ext. 5555 to engage EMS, as required.
Book an Appointment
To request an appointment for immunizations or other health care services for Brockville or Cornwall clinics please pre-register through our confidential patient eBooking portal.
Appointments can also be arranged via email or telephone:
All services provided in the Campus Health Centre are confidential. Health Records are entirely separate from other College documents. There is NO access to your health record by an academic or administrative department. Access to any information must be obtained with your written consent.
Brockville and Cornwall Campus Health Centres Clinical Team
The Campus Health Centre (CHC) teams include two new physicians, Dr. Sandhya Isaac and Dr. Harpreet Panesar.
Dr. Sandhya Isaac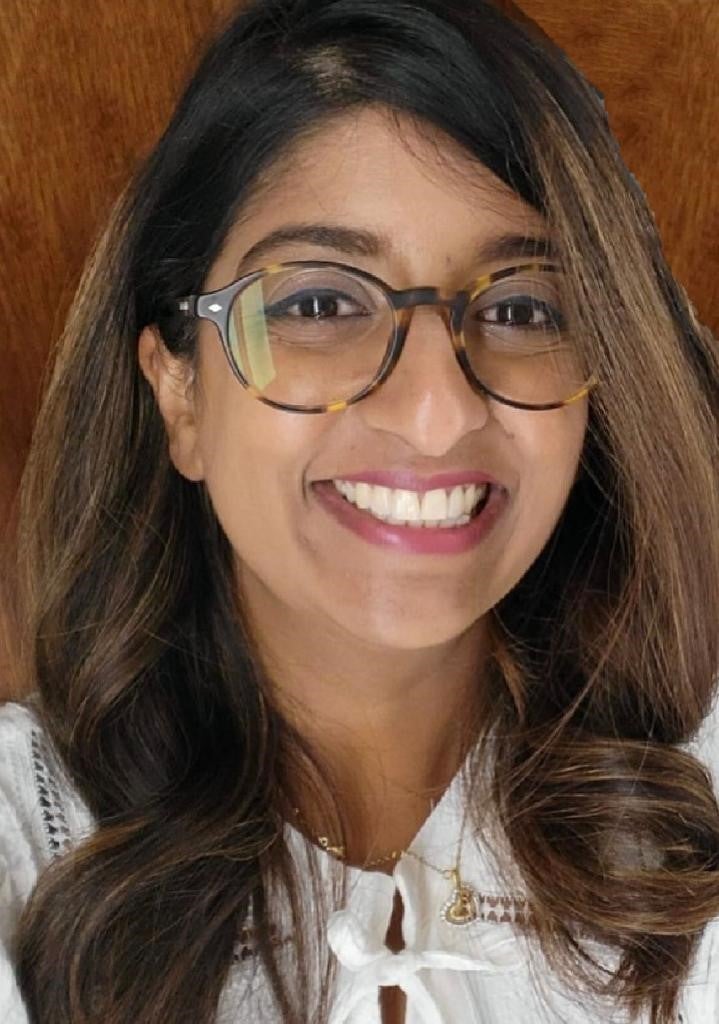 Dr. Sandhya Isaac is from Montreal, Canada and pursued her college degree in science at John Abbott College, followed by a bachelor's in Cell and Molecular Biology at Concordia University. She left Canada to live in Budapest, Hungary where she completed her medical training and received her MD degree. Following her graduation, she moved to the Republic of Ireland where she took up a post as a junior doctor in General Surgery, with a special interest in Breast Cancer Care. Shortly after, she moved further south after being accepted into Psychiatry BST. In 2014, she then moved to the UK where she completed her residency in Family Medicine in the NHS. Soon after this, the implications of Brexit facilitated a move to Doha, Qatar where she was the head of Occupational Health for the national primary care service provider, where she not only cared for staff and their families but also engaged in regular teaching and training around health and well-being, as well as mental health.
Dr. Isaac moved back to Canada and took up working as a hospitalist in Cornwall Community Hospital almost in tandem with the onset of the pandemic. After two years, she looked to the community and took up working at St. Joseph's Complex Continuing Care and is now looking forward to this wonderful opportunity with St. Lawrence College.
Dr. Harpreet Panesar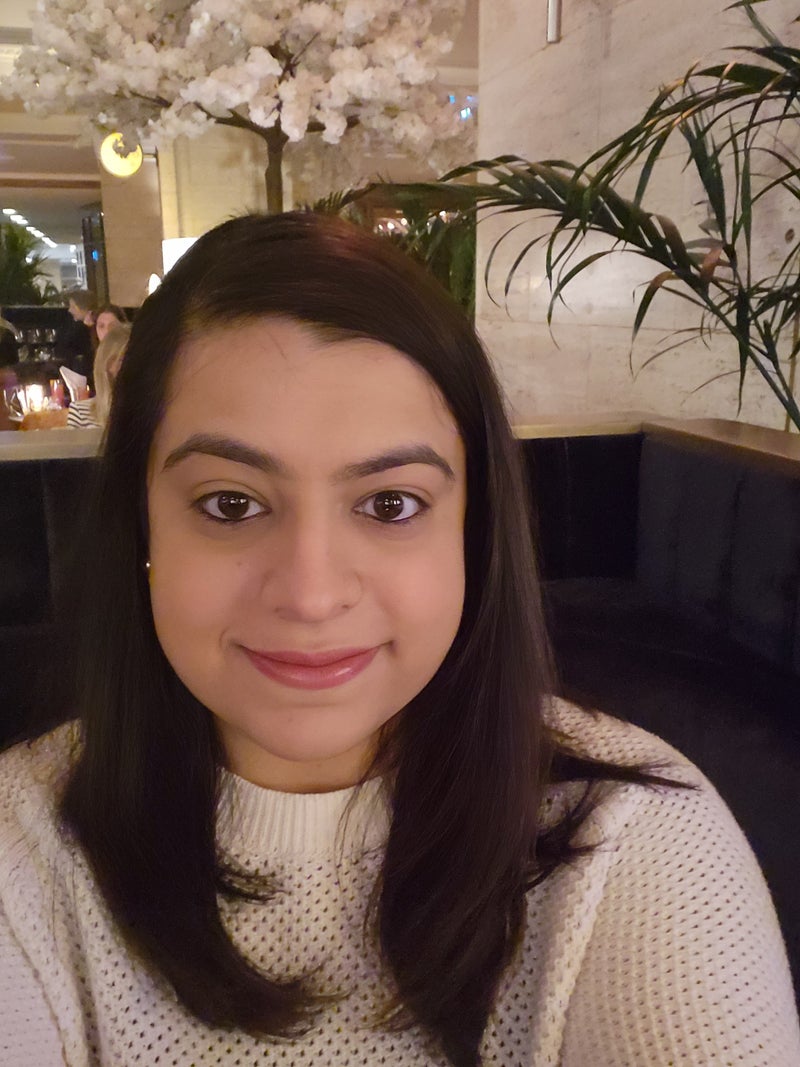 Dr. Harpreet Panesar was born in the West Island of Montreal and followed her passion of science through John Abbott College and then Concordia University. She traveled to Hungary where she completed six years of medical training to obtain her MD degree in Budapest. After graduating, she moved to Waterford (Ireland) where she had a job in ENT. She was accepted into a psychiatry BST and subsequently moved to Wexford (Ireland) to pursue the same. Dr. Panesar was accepted to a family medicine residency in the NHS East of England region, where she received her Member of the Royal College of General Practitioners. She then took a post as a General Practitioner in Doha, Qatar where she was able to practice a wide range of medicine, from antenatal care to geriatrics, with an extraordinarily diverse population in the rural city of Wakrah.
Moving back to Canada to practice as a hospitalist in Cornwall Community Hospital right before the pandemic took hold meant two years of hospital medicine, which left her wanting to get back into the community to practice the wider range of medicine she loves. She took up a job in complex continuing care as well as locum family physician roles and is now looking forward to working with the SLC's Campus Health Centres.
Shiloh Stephen, RPN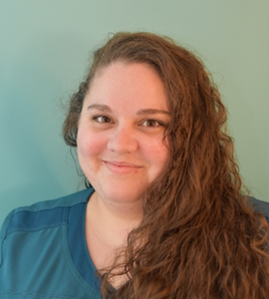 The Campus Health Centres also welcomed Shiloh Stephen, Registered Practical Nurse, as the newest member of the CHC clinical team.
Shiloh's compassion and experience will be invaluable for SLC students and employees as she supports tri-campus administrative needs and provides clinical support for the Brockville and Cornwall CHC physicians, Dr. Isaac and Dr. Panesar. Shiloh has been a practicing RPN since 2015, starting her career at the Peterborough Regional Health Centre in the Orthopaedic Inpatient Unit and later the Inpatient General Surgery Unit. Shiloh is transitioning to St. Lawrence College from Rideau Crossing Family Health Centre in Kemptville, where she was part of a large interprofessional team supporting primary health care in the community. Shiloh started her academic journey with St. Lawrence College, graduating from the Pre-Health Sciences Program, Kingston Campus. She then received her Registered Practical Nurse Diploma from Fleming College.
Kingston Campus Health Centre
In addition, our Kingston Campus Health Centre services continue to be available Monday to Friday, 8:00 am to 4:00 pm, to all students, tri-campus.
The Kingston team of physicians, nurses, CHC Coordinator and Assistant have been supporting our students' health care and immunization needs for more than 20 years at SLC. They have been pivotal in supporting our students, our Public Health partnerships, and emerging health care needs, including COVID-19 planning and supports. Their commitment to supporting our students remains their highest priority, and we thank them for their years of practice and steadfast commitment to SLC students.
Contact details for the Kingston CHC are noted below and the same confidential patient eBooking portal can be used for appointment requests.
The Kingston Campus Health Centre team continues to offer tri-campus support to health-related or appointment inquiries. Contact details are noted below:
Kingston Campus Health Centre
613.544.5400, ext. 5521
HealthCentreK@sl.on.ca
Kingston Campus, Room 01220
Contact Information
SLC is pleased to be able to offer accessible health services to our tri-campus SLC community. If you have any questions, please feel free to contact:
Caryn Langstaff, M.Sc., SLP (she/her)
Director of Health, Wellness & Accessibility
St. Lawrence College - Tri-Campus
clangstaff@sl.on.ca