Filmmaker and artist Yaffa Goawily. Photo: LadouceurPHOTO (Source: Seaway News). Story and photos supplied by Richard Webster, International Education Manager, Community Development
On Friday, March 17, a number of St. Lawrence College international students, their families, and staff gathered at the Cornwall Public Library for a fun-filled and creative workshop facilitated by local filmmaker and artist Yaffa Goawily.
The purpose of the interactive event was twofold:
to provide students with another engaging opportunity to connect with their local community in new ways
to learn more about community services and programming that students can access for free as residents of Cornwall
As part of the Global Engagement Community Development (GECD) program, SLC partnered with the Cornwall Public Library and with Yaffa – a newcomer herself, originally from Egypt – who now calls Cornwall home. Students learned from Yaffa's experience and from each other throughout the event. The highlight proved to be when students were invited to express what 'home' (Cornwall) means to them through art with impressive results.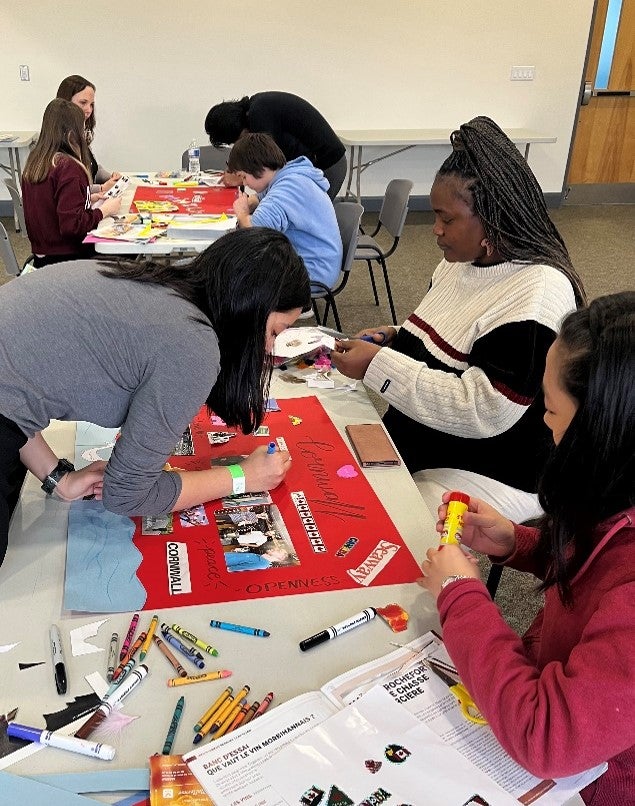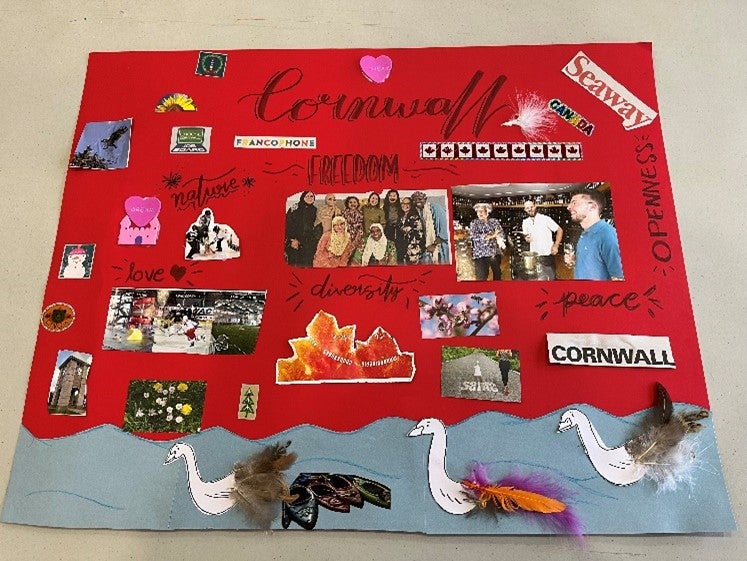 The afternoon also included a guided tour of the library where students were surprised to learn of services beyond traditional book borrowing, including such services as 3D printing, music editing and the 'Library of Things' consisting of laptops, DVD players, VR headsets, musical instruments, board games, tools, and much more.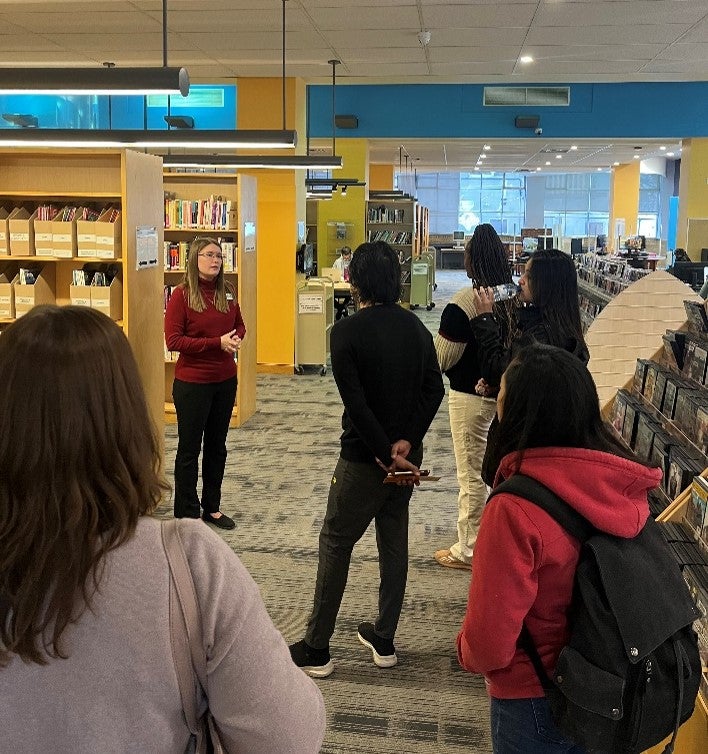 The importance of events that connect our students to our communities and the partnerships developed to make them a success can be expressed in no better way than how one student summed up her experience. She proudly shared with the group: "Today makes me feel surrounded by love, proud of the art we've created together and… more connected to Cornwall."
For questions about these or other initiatives or suggestions concerning the College's GECD program, faculty, staff, and students are encouraged to contact Richard directly at rwebster@sl.on.ca