This story is the first in a series profiling countries and students from around the world where SLC is recruiting in support of Strategic Enrolment Management and our commitment to connect our students and our college to the world.
When Sean Ozeer, who hails from Mauritius, chose SLC to continue his studies in the Digital Marketing Communications Graduate Certificate program, he'd never heard of Kingston, let alone St. Lawrence College. The Island of Mauritius is among the new countries where SLC Recruiters have launched an awareness campaign to attract and recruit students to study at SLC.
When Sean learned about SLC through the educational consultancy agency, Fly Abroad, he took a risk on SLC and went all in: "Sometimes you got to trust your gut feeling that you are deserving of the opportunity in front of you," he said.
"When I went to the agency, I asked for a course that would add more value to my already wide skillset of five years of global luxury hospitality experience and that would make me stand out in the job market in Canada," Sean said. "Another criterion of mine was that I wanted a moderately paced city for my next destination after living in big cities every time I worked overseas. The Digital Marketing Communications program at SLC was proposed to me as it was in the charming city of Kingston, and it was an in-demand growing skill all over the world."
That risk has paid off enormously, as Sean has blossomed here. "It's almost one year that I've been living in Canada, the amount of personal growth through various challenges has been very enriching to me in becoming more and more autonomous every day."
He has also thrived at SLC, making connections both personally and professionally, and he hopes to continue working in Kingston after graduation, and feels more than ready due to the hands-on nature of his program.
"SLC has also opened doors to me in the Kingston community by accomplishing a six-week placement where I learned more about the Canadian work culture, knowing the industry standards and knowing which skill I need to work on to be in demand and apply what I have learned in my course with a marketing agency. We also worked with many Kingston local businesses thanks to our assignments and get a sense of what the local scene is like and needs."
"I am looking for digital marketing opportunities in Kingston right now for January 2024 as I would love to give back to the city and community that gave me a home away from home after I finish my project management program here."
As SLC continues to recruit overseas, Sean has advice for incoming international students, namely, to adapt and become responsible for yourself.
"Traveling and moving to a new country is an amazing experience if you are a humble life learner. Having lived in many places around the world I always wanted to learn and embrace the local scene and lifestyle I lived by remaining true to myself. By doing that you grow as a human by enriching your life in terms of knowledge, experience, lifestyle, and culture thus adding more depth to your personality, professionalism, and life perspective that will make you have a better flair in making the right choices for yourself when you need to and overall, a better person."
Recruitment efforts in countries like Mauritius are part of a larger strategic initiative called International Market Diversification (IMD). Under the guidance of Strategic Enrolment Management (SEM), IMD is focused on diversifying the international student profile at SLC through strategic investments and partnerships in high growth markets globally. The IMD initiative launched in 2022, with go-to-market campaigns in Mauritius, Philippines, Mexico, and Colombia.
"Having a diverse international student population is not only enriching to the student experience at SLC but is also critical to the long-term sustainability of international enrolment at the College," said Stew Clark, Director of Marketing and Recruitment. "The IMD strategy is aimed at increasing student enrolment from around the world, allowing SLC to mitigate potential risks associated with being over-indexed in any one country."
Since October 2022, SLC has launched four simultaneous multi-channel marketing campaigns in the IMD markets, driving SLC brand awareness through digital, social, out of home and experiential media executions.
Samples of outdoor advertising in Mauritius below include a billboard and metro train wrap featuring Sean. Photos submitted by Stew Clark, Director of Marketing and Recruitment.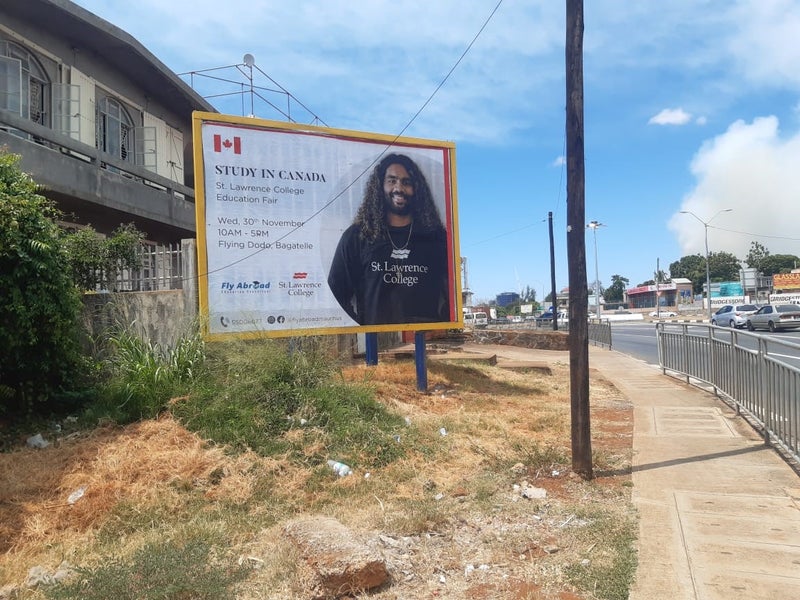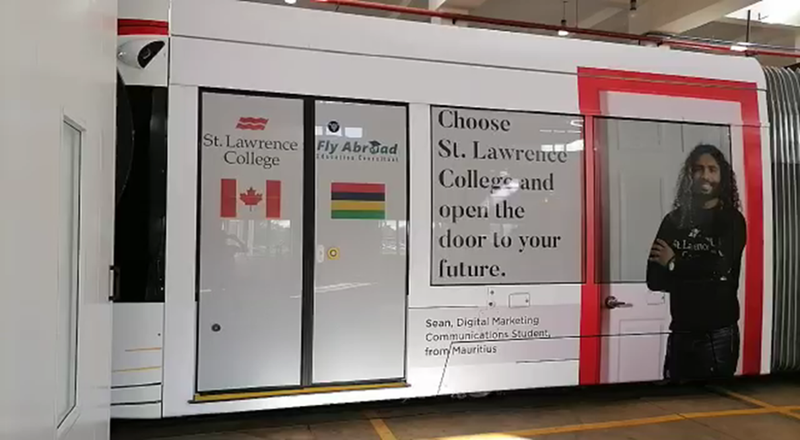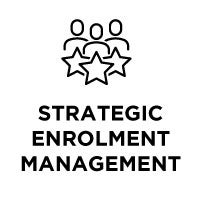 This initiative is part of ongoing work being guided by SLC's Strategic Enrolment Management Process.
Strategic Enrolment Management (SEM) ensures that all aspects and areas of the College are integrated and aligned to support current and future students. All SLC employees play a role in supporting this long-term, data-driven process. SEM is not just about recruiting new students; it ensures that current students are successful, and our programs meet industry and employer needs.