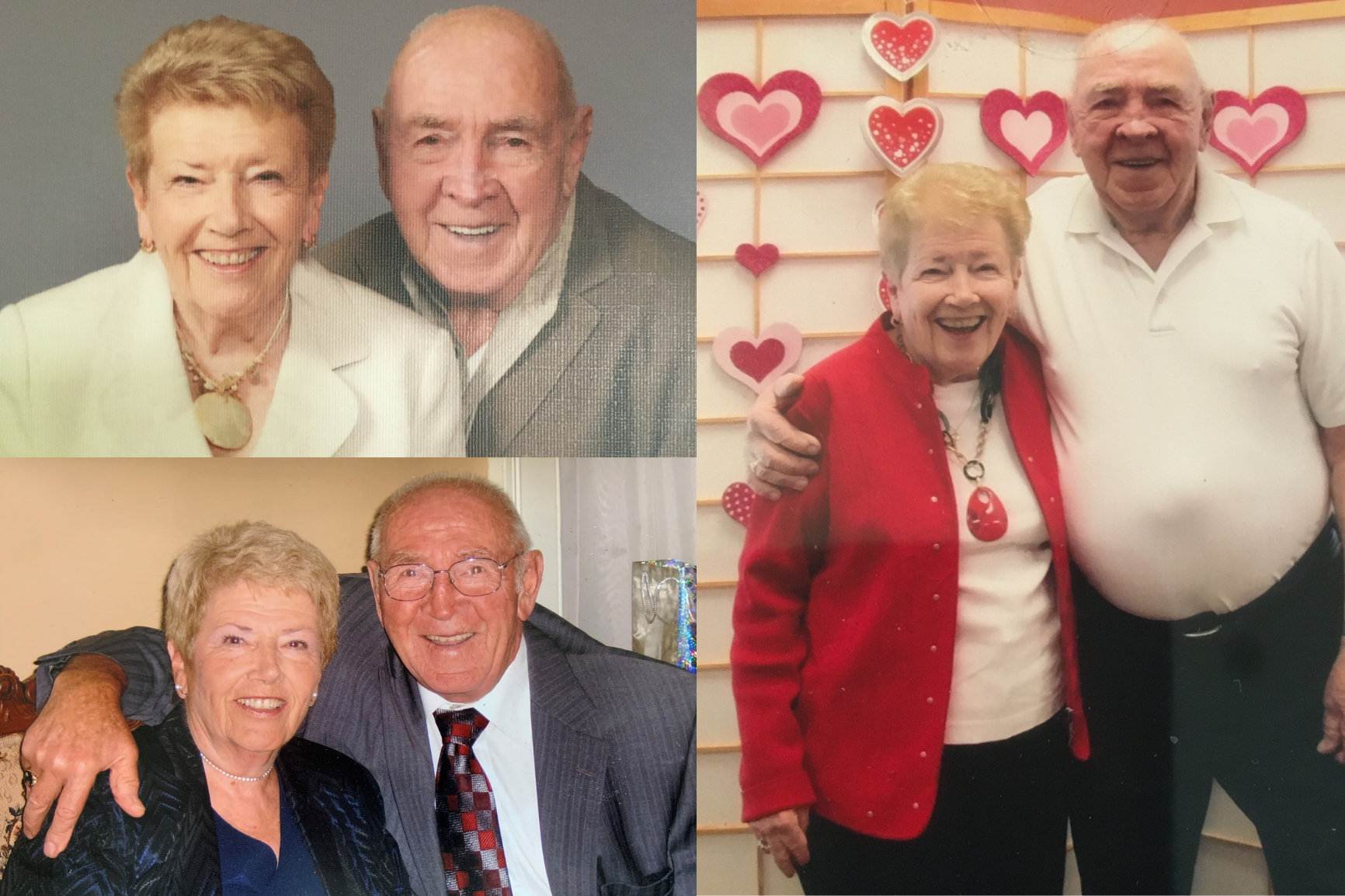 The Nana & D "Euchre" Bursary was established by Marie Miller in 2021 in memory of her father, Gib Watson, and in honour of her mother, Lou Watson. Awarded to entering or returning students on any campus in any program, with preference for programs associated with Computing or the Skilled Trades. Students must demonstrate financial need.
A message from Marie Miller:
"Most people don't believe in fairy tales and 'Happily Ever After' but I sure do. I grew up watching the amazing love my parents shared for almost 70 years. The depth of their love is like nothing I have ever seen before. They were best friends, soulmates, buddies, lifelong partners. They lifted each other up, made each other smile and laugh. They shared everything: their opinions, their joys, their worries, and their frustrations – usually over a good game of euchre, a long family tradition. Dad had horseshoes and won just about everything he played except the big one in the lottery! It drove mom crazy and he just loved to get her riled up over a game of cards. That's when you'd see that mischievous smile of his and hear his wonderful, boyish laugh.
Sadly, we lost dad in February 2021. They would have been married 65 years on September 15 of this year and dad would have been 90 on November 12, 2021. In honour of these wonderful milestones, the strength of my mom as she carries on, and in memory of my dad, it is my honour to establish this bursary to help students reach their dreams, possibly in some of the fields and passions in which my parents were involved."