Glenn Vollebregt
President and CEO
Glenn Vollebregt began his tenure as the President and CEO of St. Lawrence College in 2013 with a strong student focus and commitment to student success, academic excellence and leadership in our communities. In addition to a broad and diverse range of senior leadership experience in the private sector, municipal government and higher education, Glenn holds a Master of Science in Public Policy and Management from the University of London (UK), a Certified Public Accountant (CPA, CMA) Designation and a Business Diploma from Georgian College. In addition, Glenn recently earned the ICD.D designation from the Institute of Corporate Directors and Rotman School of Management, University of Toronto.
Formerly serving on the inaugural Sustainable Kingston Board of Directors and Kingston Health Sciences Centre (KHSC) Board of Directors, Glenn is passionate about the ongoing success and development of his community. He currently serves as Vice Chair, Secretary/Treasurer, and Member of the Colleges Ontario Committee of Presidents, Chair of the Colleges Ontario Audit Committee and Chair of the OCAS Board of Directors and Member of the CAAT Pension Plan Sponsors' Committee.
If you follow Glenn on Twitter you will know he is passionate about the student experience at St. Lawrence College and ensuring success of all of our learners. He is dedicated to the leadership role the College plays in our community and the importance of our students and graduates to our region.
Glenn believes in health and wellness, is a passionate cyclist, runner and tennis player and practices yoga. An avid reader, Glenn ensures that he finds quality time to spend with his family, one of his most important priorities.
DR. Eileen De Courcy
Senior Vice-President, Academic
Dr. Eileen De Courcy is a senior academic leader with experience in both the private and public sector. Her experience includes teaching and administrative roles in all levels of the educational system: secondary school, university, executive education, and college system.
Eileen has been the Senior Vice-President, Academic at St. Lawrence College since 2018. In this role, she provides leadership and oversight to the academic schools, and academic departments.
Prior to joining SLC, Eileen held progressive leadership positions since joining the college system in 2009. Previously, Eileen served as the Associate Vice President, Academic Teaching and Learning at Humber, and the Director of Humber's Centre for Teaching and Learning.
Eileen is passionately dedicated to education, lifelong learning, academic excellence, and student success. She is also committed to creating learning environments that reflect the best elements of faculty expertise, industry/ community partnerships, and the use of emerging technologies to position St. Lawrence College as a preeminent teaching and learning institute.
Eileen holds a Bachelor of Arts in English Literature and Theatre, a Bachelor of Education, a Master's of Arts in Education, and a PhD in Curriculum and Pedagogy.
Eileen's research interests include innovative teaching, teaching in socio-technical institutions, curriculum theory and practice, and the student experience.
Kathy O'Brien
Senior Vice-President, Strategy, Communications & Advancement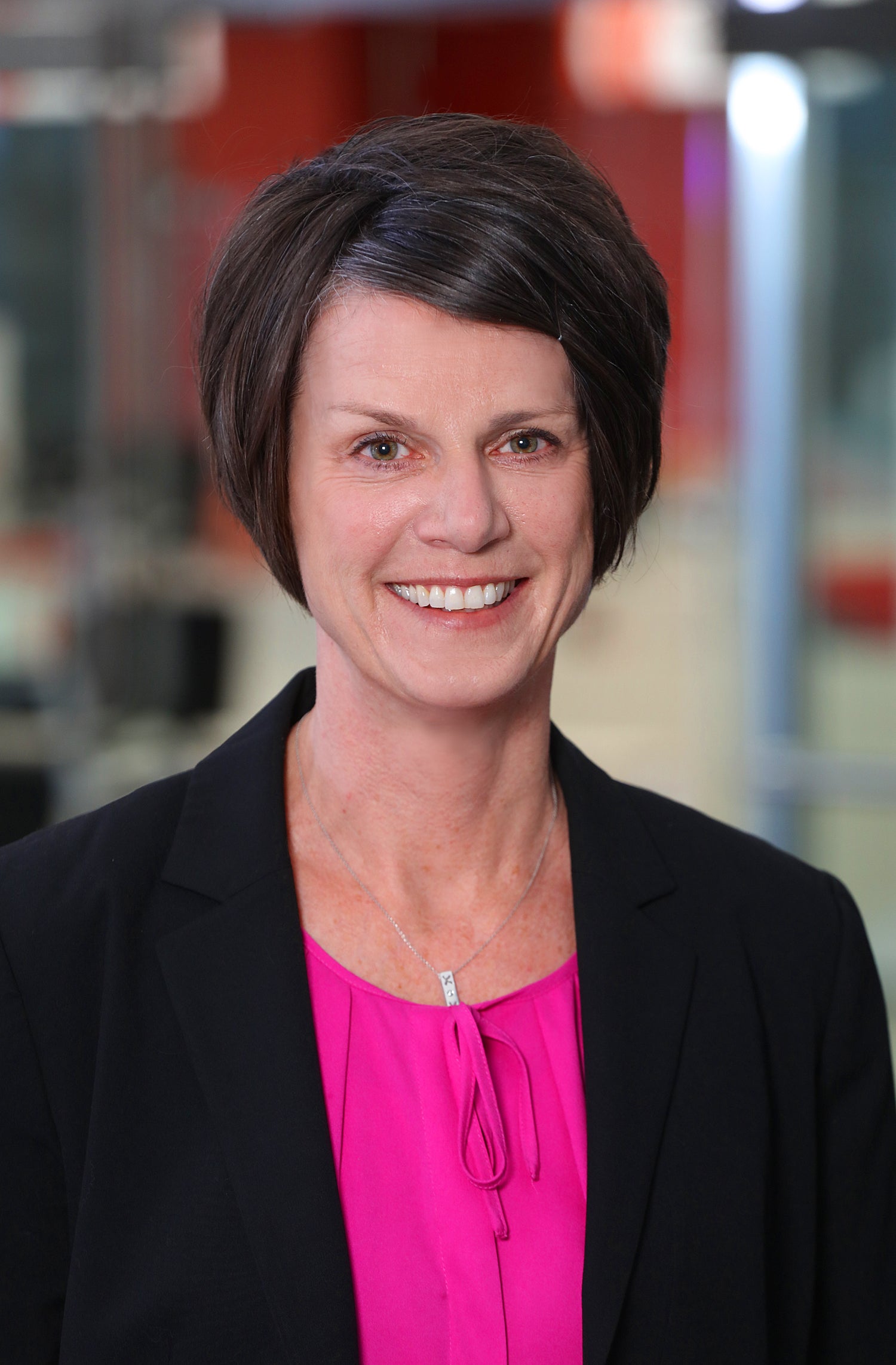 Kathy O'Brien is the Senior Vice-President, Strategy, Communications and Advancement. She leads a tri-campus portfolio responsible for strategic planning, strategic enrolment management, the registrar's office, student recruitment, marketing and communications, government relations, alumni engagement and fundraising activities, and community engagement.
Kathy has broad experience in leadership roles in both the private and public sector. She held the position of Associate Vice-Principal (International) at Queen's University. In this role, she was responsible for the university's overall international strategic direction and relationship building across the globe. She started her career with the global executive search firm Odgers Berndtson as the Director of Search Operations.
Kathy is a graduate of Dalhousie University with a Master's of Public Administration (Management) and she has a Bachelor of Arts in French Language and Linguistics from Carleton University. She currently sits on the Board of Directors for the Canadian Bureau of International Education (CBIE), the BCG South East, and the Big Brothers Big Sisters Kingston, Frontenac, Lennox and Addington.
MICHAEL cOOKE
Vice-President, Student Affairs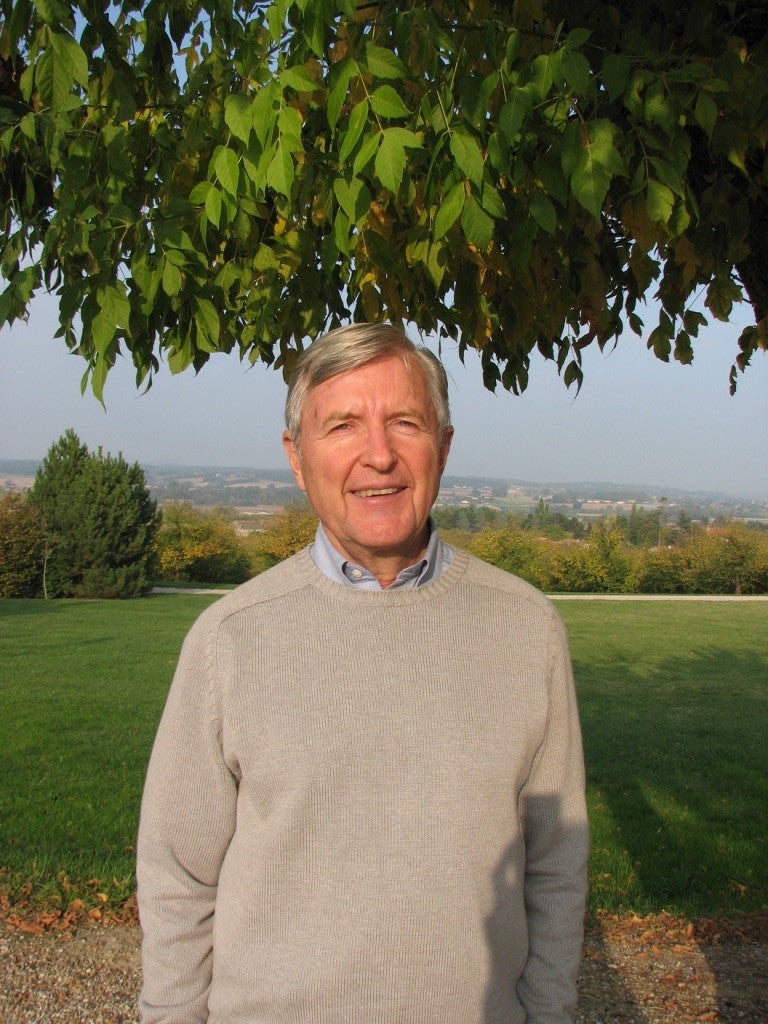 Michael Cooke served as Vice President Academic at Loyalist College (interim) in Belleville from August 2019 to July 2020. From 1994 to 2012, he held a variety of positions at George Brown College in Toronto including Dean of the Centre for Health Sciences and Community Services, Vice President Academic and Vice President Advancement. Prior to joining George Brown, Michael was Executive Director of several non-governmental organizations including the Christian Movement for Peace, the Ecumenical Forum of Canada, the Canadian Association for Adult Education and Canadian Crossroads International.
Since 2012, he has completed a range of assignments related to strategic planning, organizational development and fundraising for clients in a range of community and education organizations. His clients have included Trinity-St. Paul's United Church (Toronto), The Spire (Kingston), Friends of Canadian Broadcasting, Fleming College (Peterborough), The Council of Ontario Universities and Colleges Ontario and Lennox and Addington County.
Michael holds a doctorate in theory and policy in higher education from the University of Toronto as well as a Master's degree in French literature from the l'Université de Touluse and a Bachelor of Education, also from the University of Toronto.
In 2007, Michael and his youngest daughter cycled from Vancouver to Toronto and in 2012, he cycled from Kingston to St. John's. Both trips raised funds for student bursaries at George Brown College.
He is the proud dad of five children and loves to spend time with his twelve grandchildren. Michael lives on a small farm near Sydenham.
Shelley Aylesworth-Spink
Vice-President, International Education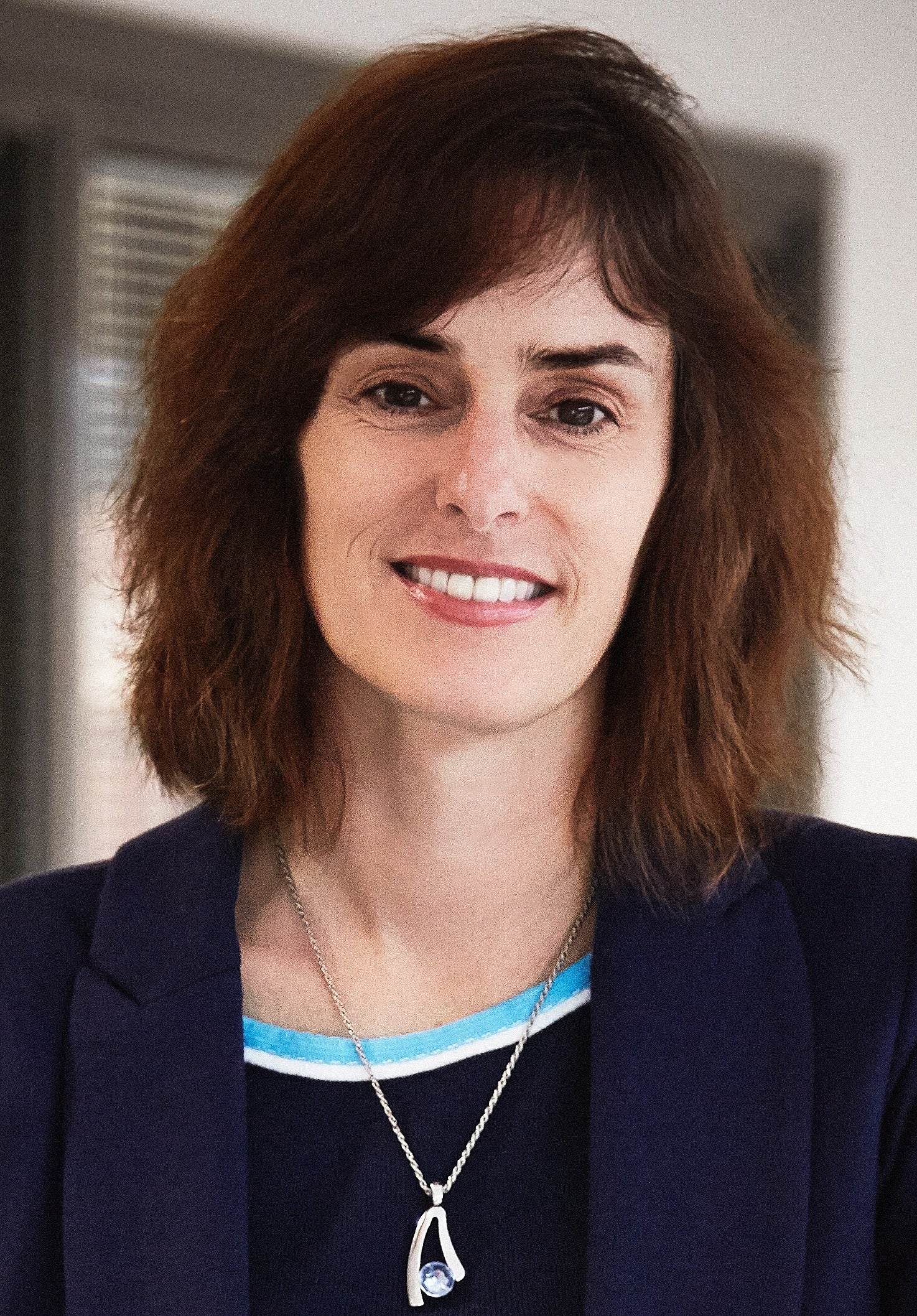 Shelley Aylesworth-Spink began her role as Vice President International Education at St. Lawrence College after serving as Associate Dean in the School of Business at SLC. Shelley is passionate about intercultural communications, internationalization and student success. Her academic and research background involves the study of global disease outbreaks through the interdisciplinary lens of communications, cultural studies and science and technology studies.
Shelley taught and provided academic leadership at the University of Westminster and University of West London, both located in the UK. Her professional background has involved leading public relations in the private sector and broad public sector including four Director-level positions at Queen's University, leading teams in the Communications & Planning, the School of Graduate Studies, Office of the Vice-Principal Advancement and in the Advancement, Communications & Marketing offices.
Shelley holds a PhD in Cultural Studies and Master of Public Administration, both from Queen's University, Postgraduate Certificate in Higher Education from the University of West London (UK), BA in English Language and Literature from the University of Waterloo, Diploma in Print Journalism from Loyalist College and a Higher Education Academy Fellowship from the Higher Education Academy (UK).
Megan sheppard
Senior Vice-President, Corporate Services & CFO
Megan Sheppard is the Senior Vice-President, Corporate Services & CFO. She is responsible for leading the overall financial planning for SLC in collaboration with the other senior administrative staff. Megan has oversight for financial services, information technology services, facilities management services, risk management, insurance management, and contract management. Megan is also a member of the board of the College Foundation. Megan has over 20 years experience working in higher education in both Canadian Universities and Colleges. She previously held the SVP Corporate Services role at Loyalist College where she has responsibility for the same divisions. Prior to that Megan held the position of Associate Vice-Principal (Planning & Budgeting) at Queen's University. In this role, she was responsible for the university's overall integrated strategic planning including Budget Planning, Capital & Space Planning, and Institutional Research & Planning. Through extensive analysis and relationship building she successfully designed and implemented a new Responsibility Centered Management Budget Model and process. Megan has been invited to speak at conferences and professional development sessions on this topic and has also performed reviews for other Universities of their budgeting processes and models. Her previous roles included positions in budgeting, financial analysis and planning at York University, UOIT and the University of Victoria.
Megan holds a Master of Business Administration (Finance), from Dalhousie University, and an Honours Bachelor of Commerce degree from the University of Guelph. She is a member of the Society of College and University Planners (SCUP).
Vice-President, Belonging, Human Resources and Organizational Development (Vacant)