St. Lawrence College (SLC) is an Ontario community college with three campuses located in beautiful Kingston, Brockville and Cornwall Ontario. SLC offers more than 100 programs (certificate, diploma and degree) and has more than 100,000 alumni worldwide. The college is dedicated to student success, academic excellence and leadership in our communities. SLC is committed to putting students first and creating a place where diversity is celebrated, differences are respected, and everyone belongs.
St. Lawrence College is offering an English as a Secondary Language Summer program for international students who wish to experience Canadian culture and improve their English proficiency. The program features interactive English classes and opportunities to participate in special activities and a conversation club. Through this immersion experience, students will no doubt have a memorable summer.
Program Features
A total of 51 instructional hours including:
ESL classes: The ESL class uses an integrated curriculum to enhance skills with authentic materials
Guest Lectures on Intercultural Competency, Language and Culture, and Career Development
Experiential Learning from field trips and local volunteer opportunities
Conversation Club for practicing speaking with native speakers
Program schedule
Arrive on the Sunday at Toronto Airport. Transportation to Kingston by bus
Depart on Saturday or Sunday from Kingston to Toronto Airport by bus
Program requirement:
Minimum entry requirements: Intermediate or Advanced level English proficiency preferred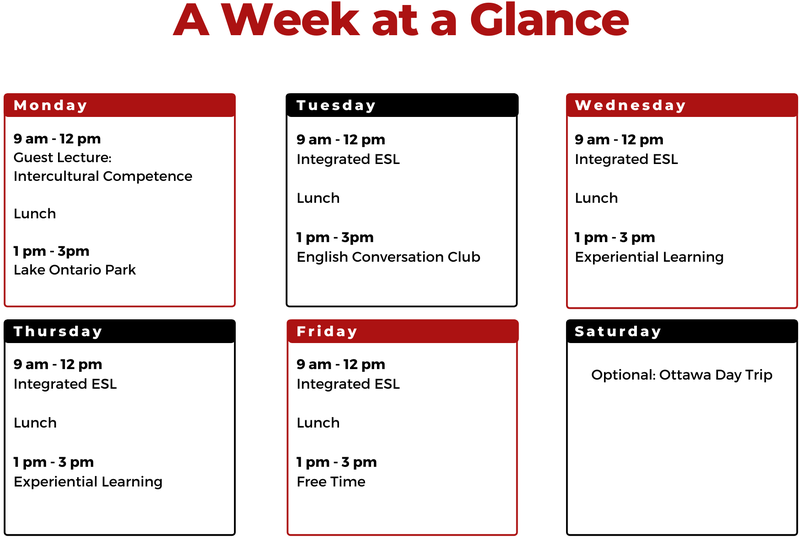 Note: The timing of specific off-campus activities may change based on the availability and COVID restrictions.
Program Fees
| | |
| --- | --- |
| Tuition: | $950 |
| Homestay: | $1,000 |
| Airport pick-up and drop-off: | $240 |
| Medical Insurance: | $60 |
| Administrative fee: | $250 |
| Total: | $2,500 |
Homestay Safety Arrival fee*: $490
Note: this is for quarantine homestay if necessary. CHN invoices $490 for the administrative work of arranging quarantine in homestay for 14 nights and to pay hosts a small supplement. We will refund any unused portion at $25/day less a $140 administrative charge. For example, if a student were required to quarantine for 3 nights, we would refund $275. This fee will take effect if a quarantine becomes a requirement for entry to Canada.
| | |
| --- | --- |
| Tuition: | $950 |
| Residence: | $475 |
| Airport pick-up and drop-off: | $240 |
| Medical Insurance: | $60 |
| Administrative fee: | $250 |
| Total: | $1,975 |
Note: There will be no meals included for the residence choice. The college has a cafeteria students can purchase meals or dine in the local restaurant. The average cost per day for meals is $40.
Day Trips (Optional)
Students will have the opportunity to travel with the class on field trips to both Topsy Farm and Canada's capital city Ottawa.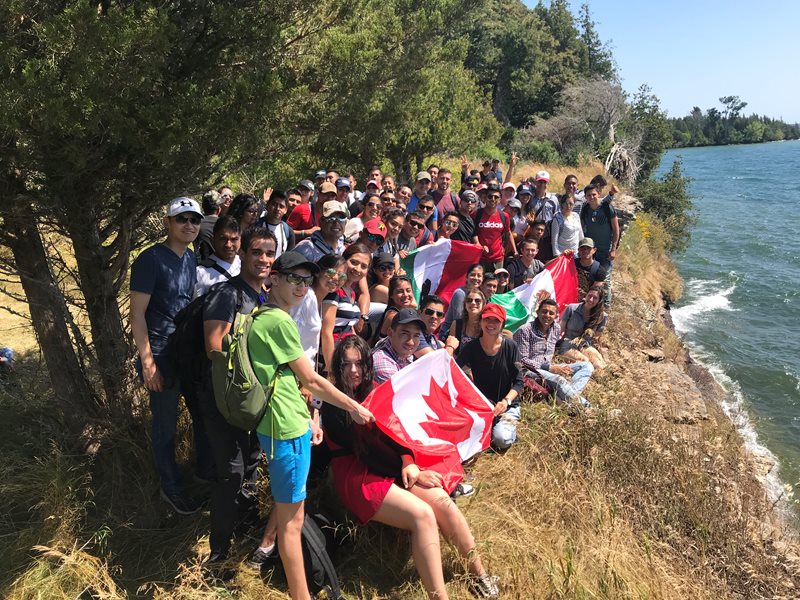 Topsy Farm: $95 per student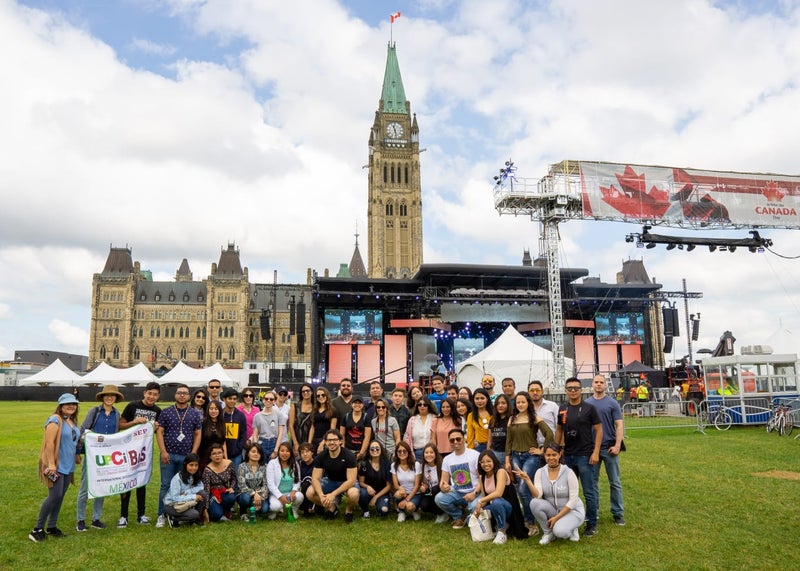 Ottawa Trip: $160 per student
EXPERIENCE KINGSTON CAMPUS
Whether studying and writing exams or taking advantage of the many accommodations being offered. Kingston campus has everything needed to create a positive and memorable learning experience. Located in Canada's first capital Kingston is the perfect blend of big-city education with small-town appeal.
Services Provided by SLC
Student Advisor on campus to help with any issues for our students
Library access
Health Center
Activity Assistant for trips
All students are covered by our International Student Insurance provided by Guard me.
For more information on Kingston and its campus follow the link here