Artist Bio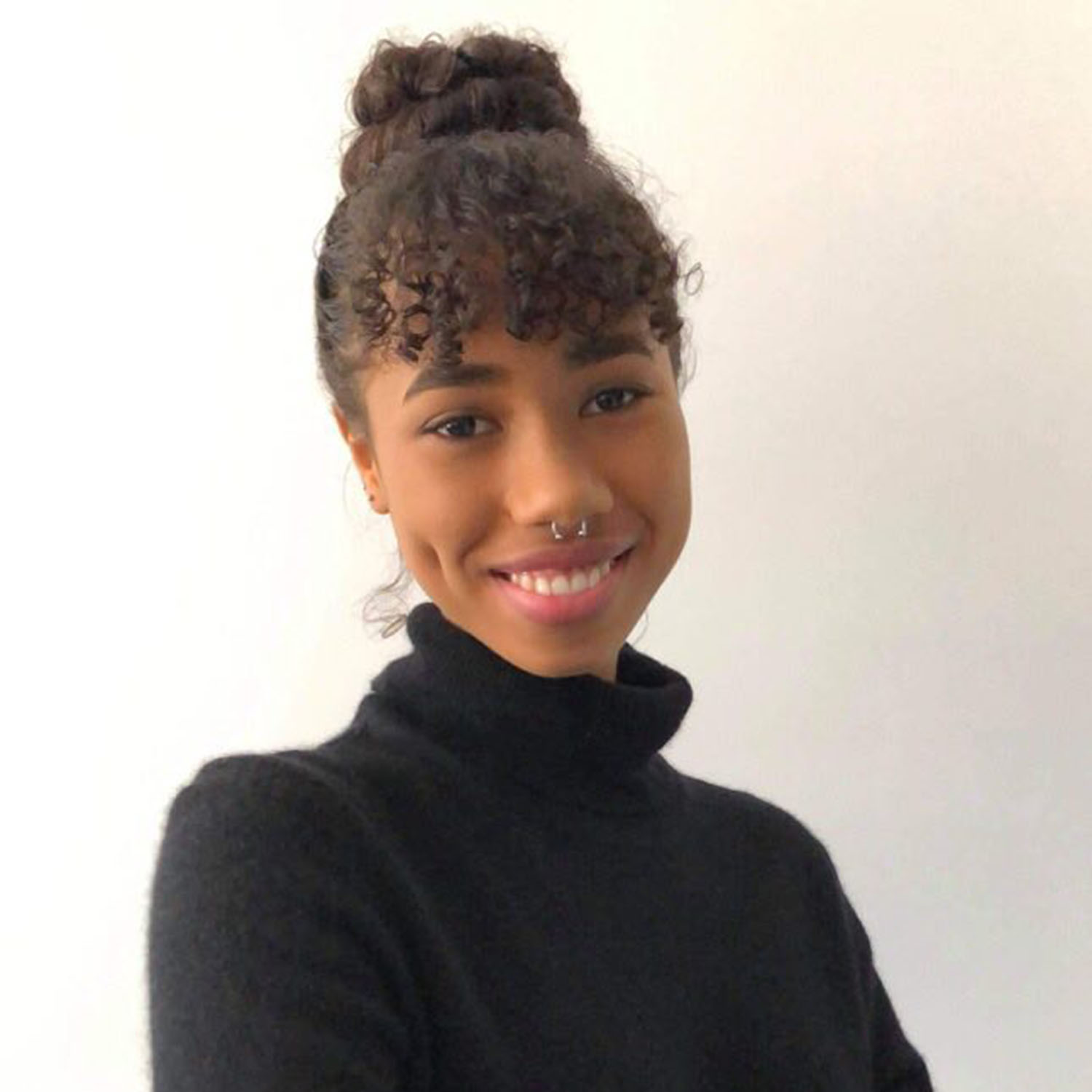 Michaella Bassey is an Eastern Ontario based artist, who is originally from Montreal, Quebec. Since a young age, she has always had an affinity for art and has been inspired by artists such as Francis Bacon, Abigail May Alcott Nieriker, Jackson Pollock, Michaelangelo, and Mary Cassatt. Bassey decided to attend St. Lawrence college, and entered a program in Creative and Visual- Fine Arts. Although, Bassey's work often consists of mixed media paintings, she has explored different mediums in the past. This artist has created pieces using techniques such as paper quilling and origami, along with materials like denim, spray foam and flora foam. Her bodies of work have and usually cover political, social, and cultural issues.
Artist Statement
I create art because it allows me to express myself. Creating art gives me a sense of purpose, without it I would be voiceless. Art provides a platform for me to touch upon important issues. I feel the world would be a better place and that people would be happier, if they were more self-aware, both emotionally and psychologically, which is what art is there for- introspection and growth; to start conversations and practice critical thinking.
My goal is to create important bodies of work, that exceeds expectations, standards, and norms. I treat every one of my artworks like it is my last. I often use acrylic paints, oil paints, and drawing mediums. However, I am not limited to these mediums.
My works often stem from problems I have faced in my life or issues I am passionate about. I constantly explore myself as an artist, individual and as a member of society through my work. I challenge myself by using materials that I have never used before and exploring topics that there seems to be trepidation to explore. This develops and broadens my skills as an artist, as well as shows the type of artist I am.