Overview
The accelerated Personal Support Worker (PSW) program is currently accepting applications for a Skills Advance Ontario intake, scheduled to begin June 20, 2022. Seats are limited, so interested applicants are encouraged to apply without delay.
Program Details
Credential
Ontario College Certificate
Program Highlights
This new accelerated program at Ontario's colleges includes:
No tuition fee and funding for expenses such as textbooks and other supplies.
A condensed schedule that allows you to graduate with a full PSW credential in six months.
An unpaid work placement in the final three months of the program.
Applicants should be aware that the accelerated program requires an intensive level of instruction, with approximately 30 hours of classes per week that will be delivered at specific times. Weeks 7 and 12 require in-person attendance at the campus to which the student has been accepted. Clinical and placement opportunities will be in the community where the campus is located. Students will be assigned day, evening, and night shifts for placement to meet learning outcomes.
Program Outline
2021-2022
This course introduces you to roles, responsibilities, and working environments along with legal, professional and ethical topics that are important to the PSW practice. Through case studies, class discussions, and quizzes, foundational principles and practices of the PSW are studied within institutional, community and other health care workplace settings.
This course introduces the student to the basic structure and function of the human body throughout the lifespan. Topics will include basic anatomy, physiology, nutritional needs, hygiene, body mechanics and alignment, and infection control. Through various in-class discussions, tests and take home projects health promotion and age related changes are emphasized.
This course is designed to present an overview of the scientific study of human growth and development from conception to death. Through group projects, testing and individual written assessments an introduction to recent research, theories and concepts are applied to individuals of all ages and their families.
This course provides the student with an opportunity to acquire knowledge regarding the principles and tools of communication and effective interpersonal relationships within the role of the Personal Support Worker. Areas of content include theory and techniques to develop effective interpersonal skills with clients and co-workers, and to enhance self-awareness. Various role plays, activities and class discussions allows students to practice clearly communicating information to the client, caregiver, supervisor and other support care workers in both oral and written form.
This course has 120 hours of lab and clinical practice experience in both a simulation lab and an institutional setting, under the supervision and guidance of a registered professional. Through hands on demonstrations, the student applies theoretical knowledge to provide safe, organized care to assist the individual with activities of daily living.
This 45 hour course introduces the student to common health challenges or conditions that occur within the human body. Concepts of maintenance, rehabilitation, safety and restorative care are discussed. Through various presentations and quizzes students assess the relationship between health conditions and a plan of care.
Prerequisite(s): PSWO1000 (+ PSWO1100 + PSWO1200 + PSWO1300 + PSWO1400)
This course provides the PSW student with an opportunity to explore the impact that mental illness, substance abuse, and dementia have on the lives of individuals and their families. Through various guest speaker presentations and weekly assignments, topics such as care and support requirements, care-giving approaches, and roles and responsibilities of the PSW as a member of the care/service providing team, are explained and analyzed.
Prerequisite(s): PSWO1200 (+ PSWO1000 + PSWO1100 + PSWO1300 + PSWO1400)
This course provides the PSW student with the opportunity to acquire basic knowledge of different types of development health challenges, their etiology, treatment and care needs of the individual and his or her family. Developmental health challenges that are included are those associated with fetal development, infancy, pregnancy, the post-partum period, and acquired brain injury. Through the use of guest speakers and assignments students focus on the personal and supportive care required by individuals confronted by selected developmental health challenges.
Prerequisite(s): PSWO1200 + (PSWO1000 + PSWO1100 + PSWO1300 + PSWO1400)
This course focuses on the role of the PSW throughout the palliative period. Topics of study include; the history of palliative care, the roles of various team members, the dying and grieving processes and their effects on the client, family, and caregivers. Learning activities center around case studies and personal reflections in order to gain self-awareness and understanding regarding all aspects palliative care.
Prerequisite(s): PSWO1000 + PSWO1400 (+ PSWO1100 + PSWO1200 + PSWO130)
This course has 108 consecutive hours of clinical practice experience that provides the student with the opportunities in both a simulation setting (36 hours) and a long term institutional setting (72 hours), under the supervision and guidance of a clinical teacher. The student is provided the opportunity to apply theoretical knowledge to the provision of safe, organized care for the individual client and assigned multi-client group, assisting with activities of daily living and completion of basic personal care.
Prerequisite(s): PSWO1400 (+ PSWO1000 + PSWO1100 + PSWO1200 + PSWO1300 + COMH150)
Co-requisite(s): PSWO2000 + PSWO2100 + PSWO2200 + PSWO2300
This course has 112 consecutive hours of facility clinical experience. In partnership with assigned agency staff, the student performs the various responsibilities of an entry level Personal Support Worker. Through guided evaluation and feedback the student meets the diverse needs of the client while functioning as an integral member of the health care team.
Prerequisite(s): PSWO1000 + PSWO1100 +PSWO1200 + PSWO1300 +PSWO1400 + PSWO2000 +PSWO2100 + PSWO2200 +PSWO2300 + PSWO2400
Requirements
Admission Requirements
Admission & Funding Eligibility Requirements
Currently unemployed or underemployed (working less than 20 hours per week)
Over 18 years of age
A resident of Ontario and legally entitled to work in Canada
Ontario Secondary School Diploma (OSSD) with the majority of Grade 11 and 12 courses at the C, U or M level including the following prerequisites:
Grade 12 English at the C or U level
Grade 11 Math
For OSSD equivalency options, see Admission Requirements.
If you are missing prerequisite courses, enroll in the Career/College Prep program - free for Ontario residents who are 19 years or older.
Health Requirements
Pre-Placement Immunization Requirements
Immunizations are MANDATORY and may take several weeks to complete. Students cannot start any placement(s) without updated immunization status confirmed with the appropriate personnel within the College.
Prior to arriving to campus, students are required to set an appointment to confirm/update their immunization status with their physician

If a student does not have a physician, they can obtain their health records from their local Health Unit and then work with their local community walk-in clinic or contact Kingston Campus Health Centre to set an appointment

Print this PSW-A Communicable Disease Form

and take it to your appointment

Questions about completing this form can be sent to immunizations@sl.on.ca

Secure and save all medical documents

Students will be notified where and how to send this information through to the College during your first week of classes or through their SLC email account

PLEASE DO NOT

email any medical information using private email accounts

Once verified as complete, students will be notified that they have met this requirement for placement
Note: Medical coverage for vaccines received on or after September 1, can be claimed by full-time Students under their Student Sickness & Accident Insurance Plan. This insurance is made available to all full-time students once enrolled unless students are opt-out.
OTHER PLACEMENT REQUIREMENTS
To be eligible for unpaid placement, enrolled students will need to complete a series of MANDATORY program and agency-specific pre-placement requirements. These will be discussed with students during class time and a Student Placement Facilitator will be in place to assist and answer all placement-related questions.
Students will need to complete the below mandatory requirements before classes begin:
Standard First Aid & CPR Level BLS (formerly HCP) Certification
Must be completed through a WSIB-approved training provider. Certification must remain valid for the duration of the program and must not expire during placement.
Book a class ASAP as they fill up quickly
Students can hold their certificate once completed and they will be instructed where and how to share it with the College during their class time
All costs associated with the training are at the expense of the student
PLEASE READ CAREFULLY
Police Record Check – Vulnerable Sector Screening
Note: Certain criminal convictions may prevent a student from participating or completing placements for this program. Applicants with criminal records are required to contact the Associate Dean of the respective school (see Program Contacts below) prior to accepting an offer to this program to discuss and confirm participation within this program is suitable.
A recent Police Record Check including the Vulnerable Sector Screening is an agency requirement and is MANDATORY to begin any unpaid placement for this Program.
Students will be notified when to apply for their Police Record Check by the Student Placement Facilitator to ensure the dates remain valid for their placement period.
Many agencies want these updated every 3-6 months. All costs associated with obtaining a Police Record Check are at the expense of the student.
Enrolled students will be notified of further instruction through their SLC email account or their Blackboards and should continue to monitor frequently.
ADDITIONAL PLACEMENT INFORMATION
Students with outstanding pre-placement requirements will not be eligible to begin placement and may be denied to begin placement or be required to pay additional fees (at their own expense) to continue and complete the placement component.
Pre-placement requirements are subject to change based on placement agency and/or legislative or regulatory changes.
Program-specific or additional questions? Please email the Program Contact(s) listed below.
Fees
2021-2022
Tuition
Program Fees
Ancillary Fees
Total
CAD
Tuition
Program Fees
Ancillary Fees
Total
Fees are estimates only. Tuition is based on two semesters.
Tuition fees are subject to change pending confirmation of provincial Ministry Funding rates for 2021-2022.
Brockville
Our Brockville campus received a major facelift in 2018 and has a brand new library, complete with individual and group study space, a newly renovated cafeteria, student common lounges, and more.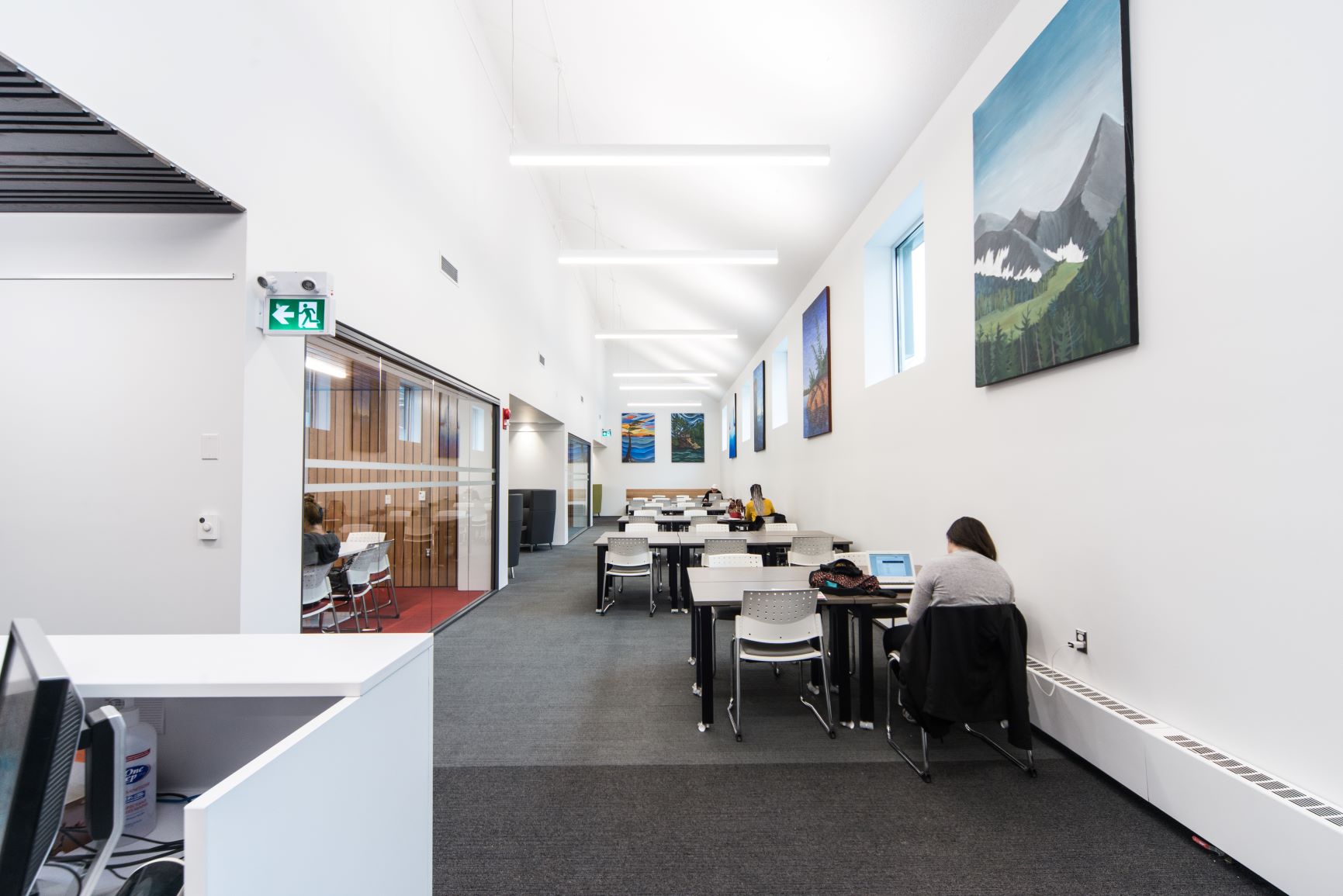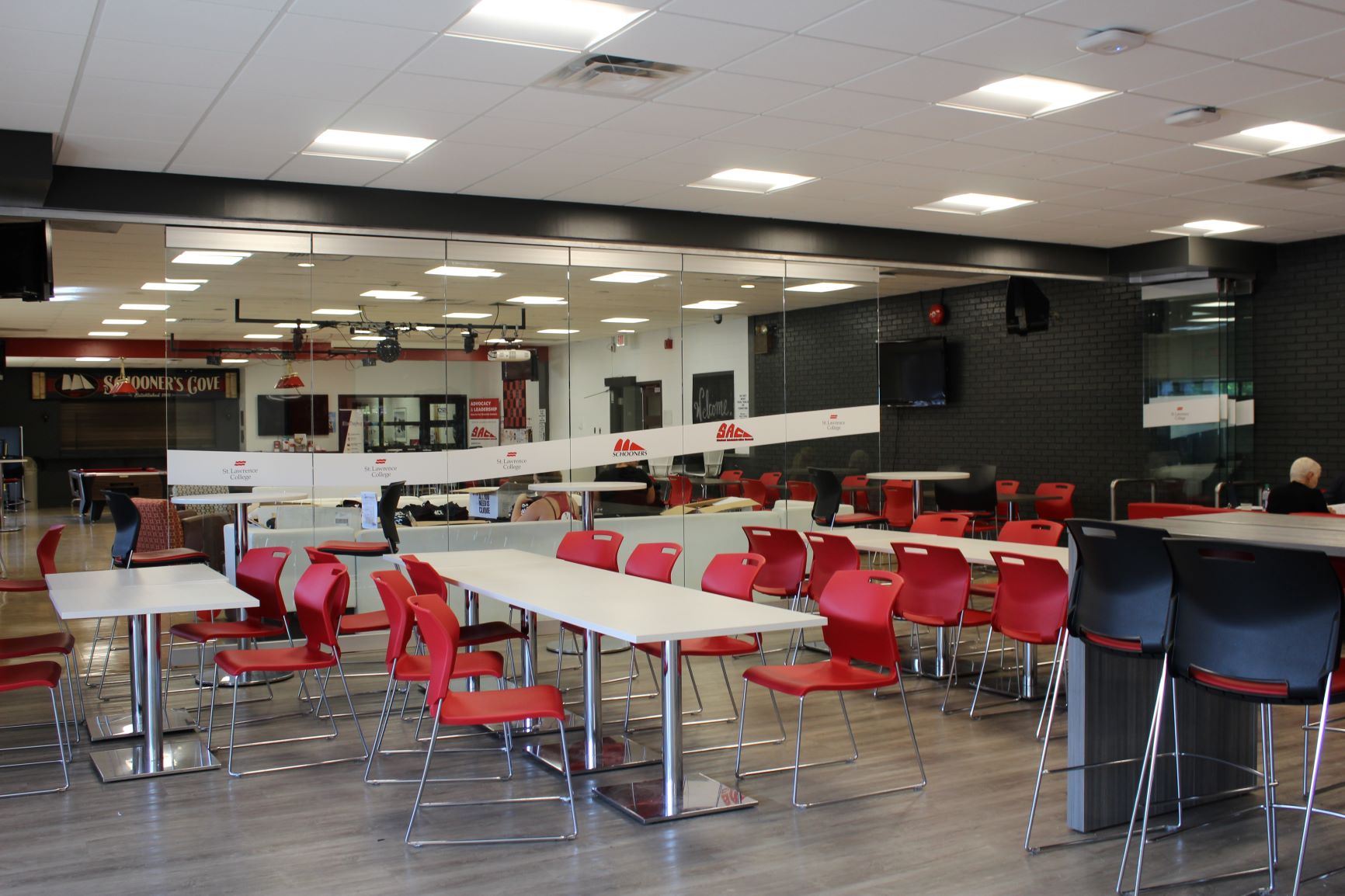 Brockville Campus
Career Opportunities
Personal Support Worker graduates may be employed in a variety of health and social care/support settings, including:
Long-term care facilities
Nursing homes
Retirement homes
Community‐based group residences
Adult day centres
Community home care